Champions Tour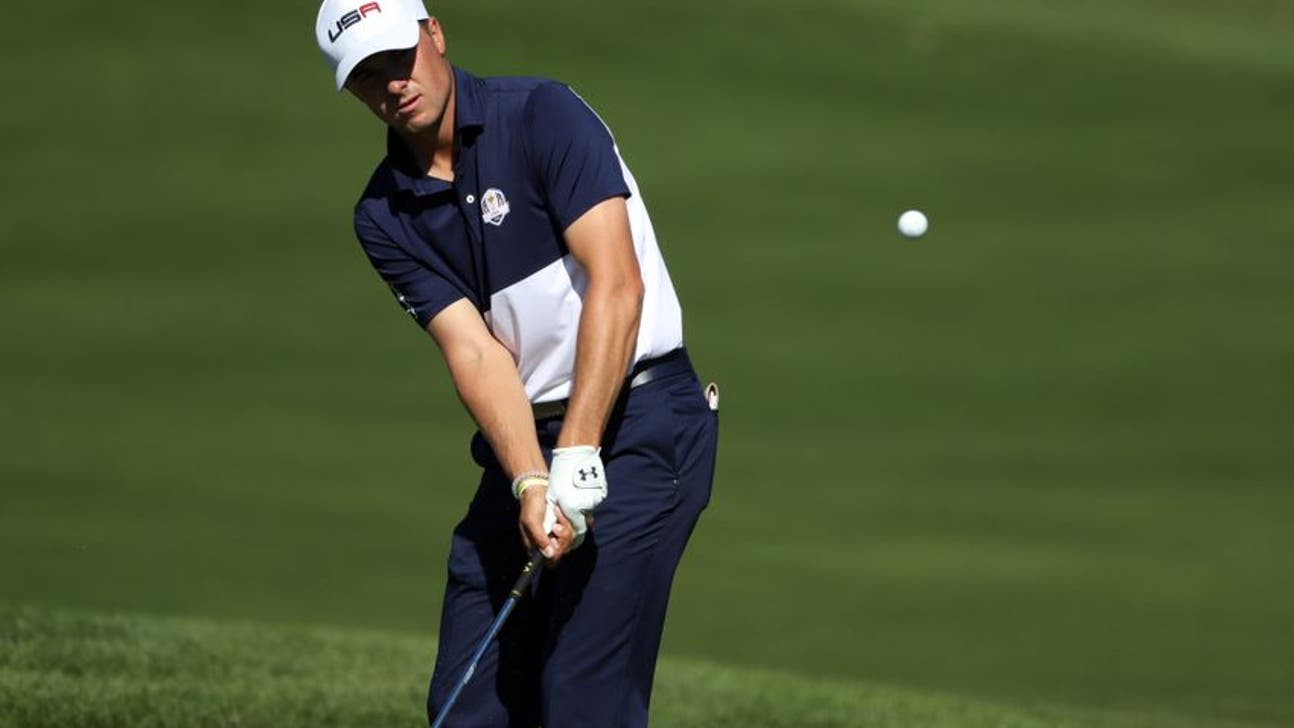 Champions Tour
Jordan Spieth Looking to Fine Tune Scoring Clubs for 2017
Updated
Mar. 4, 2020 12:54 p.m. ET

Fansided, Kathlene Bissell/FanSided via Pro Golf Now
As Jordan Spieth looks for an improved season in 2017, his focus has shifted to fine-tuning his swing and his short iron play.
During the off-season, Jordan Spieth has continued to practice some fundamentals, work on a swing move that's been eluding him on the course, and he also wants to improve play with his scoring clubs, from his wedge to his 7, 8, and 9-iron.
"That's where I was pretty solid in 2015," he explained in a media conference call. "Then that was one area of the game that took a little bit of a hit this past season. I just wasn't as good with my wedge, 9, 8, 7-iron."
He and coach Cameron McCormick came to that conclusion after looking at his stats from 2016.  He just wasn't as sharp as he was in 2015.  One reason for the difference is that he's been making a modification to his swing.
"I'm actually working on the same thing, same kind of couple moves right now that I've been working on — that I worked on throughout the 2015 season," he said. "For two years straight, trying to go kind of go against the way I originally learned how to swing the golf club and to load more into my back leg and get more of a full shoulder turn, and commit to that."
It's easier said than done and trusted during tournament play.
"I can do it on the range just fine," he added. "It's just a matter of how tight the dispersion is, how much work I put into it."
Speith said he had the move during his play in Australia, where he won the Australian Open, and also during the Hero World Challenge.
"I felt like I did a good job trusting it throughout those weeks. And therefore, my ball-striking was much better," he noted. "The weeks where I really, really have done a good job committing to it are my best ball-striking weeks on Tour."
He also added that he's trying not to be so quick in the transition from backswing to downswing.
"Trying to just get more and more consistent with it and almost create that as a new normal," he said.
In terms of what he's playing for 2017, he has decided to put the Titleist 716 irons in his bag. He used them at the Emirates Australian Open.
Spieth won the 2015 Masters and U.S. Open using a set of Titleist 714 AP2 irons.  The first time he put the 716s in his bag, he did not do as well as he would have liked, and those irons were taken out. But after a few adjustments, they are back in.
"What I did was switch to the new version of the AP2s," Spieth explained. "I didn't switch over as cleanly as I have in the past to them, but we found a great combination of heads that are grinded down a little bit for a little cleaner look. They messed with the face a little bit so they look the way I want them to."
He also changed shafts, opting for a stiffer version.
"My speeds are high enough to do so without losing any kind of distance or trajectory or spin," he said. "What it does is just tightens — these irons, compared to the irons I was playing, there's just less dispersion side to side with mishits. They stay a lot straighter, and I liked them a lot in Australia and the Bahamas. I haven't thought twice about it."
Spieth and caddie Michael Greller will go to Hawaii a few days in advance of the tournament to practice and play golf to get sharp for the debut of 2017 at the SBS Tournament of Champions.  In addition, he hopes to get in some snorkeling, go whale watching, fishing and whatever comes to mind, giving himself a well-deserved holiday.
"Try and make it last as long as possible, because once you get off the islands, it's back to reality," he added.
Tip for You from Spieth:
In terms of how he practices his wedges, Spieth said he mixes up shots with different trajectories and different clubs.
"I like to go in five-yard increments from anywhere from 40 (yards), to, say, 110 yards and try and hit three different trajectories at each location," Spieth explained about his practice sessions. "Hit one from 40, and then a low one from 40 and then go hit a high one from 65 and then go hit a medium-trajectory from a hundred."
He said he changes the distances and trajectories to work on face and distance control.
"You also have to have the right place to do (the practicing)," he added. "You don't want to be practicing in a lot of wind because you're just trying to train your brain. You need to have kind of a flat location with not much wind. So when you get a day like that, that's when I go take advantage of it."
How do you expect Jordan Spieth to fare in 2017? Let us know in the comments below.
More from Pro Golf Now
This article originally appeared on
---
---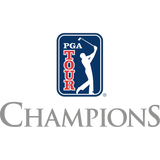 Get more from Champions Tour
Follow your favorites to get information about games, news and more
---