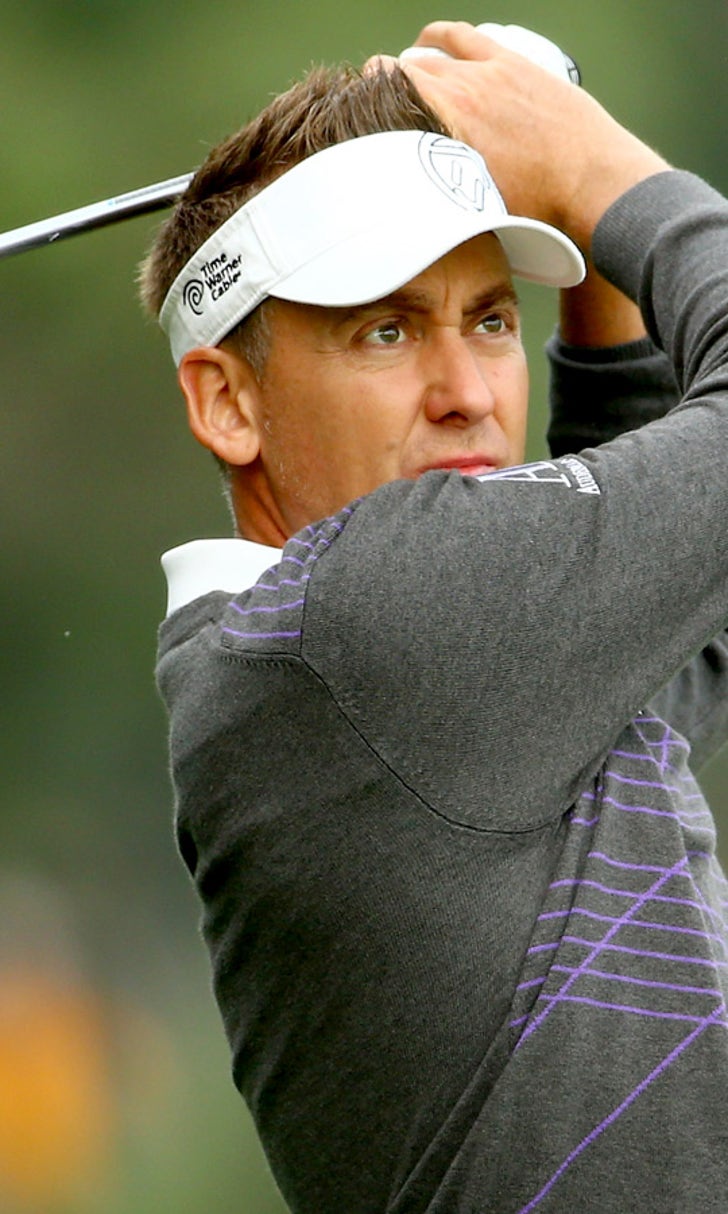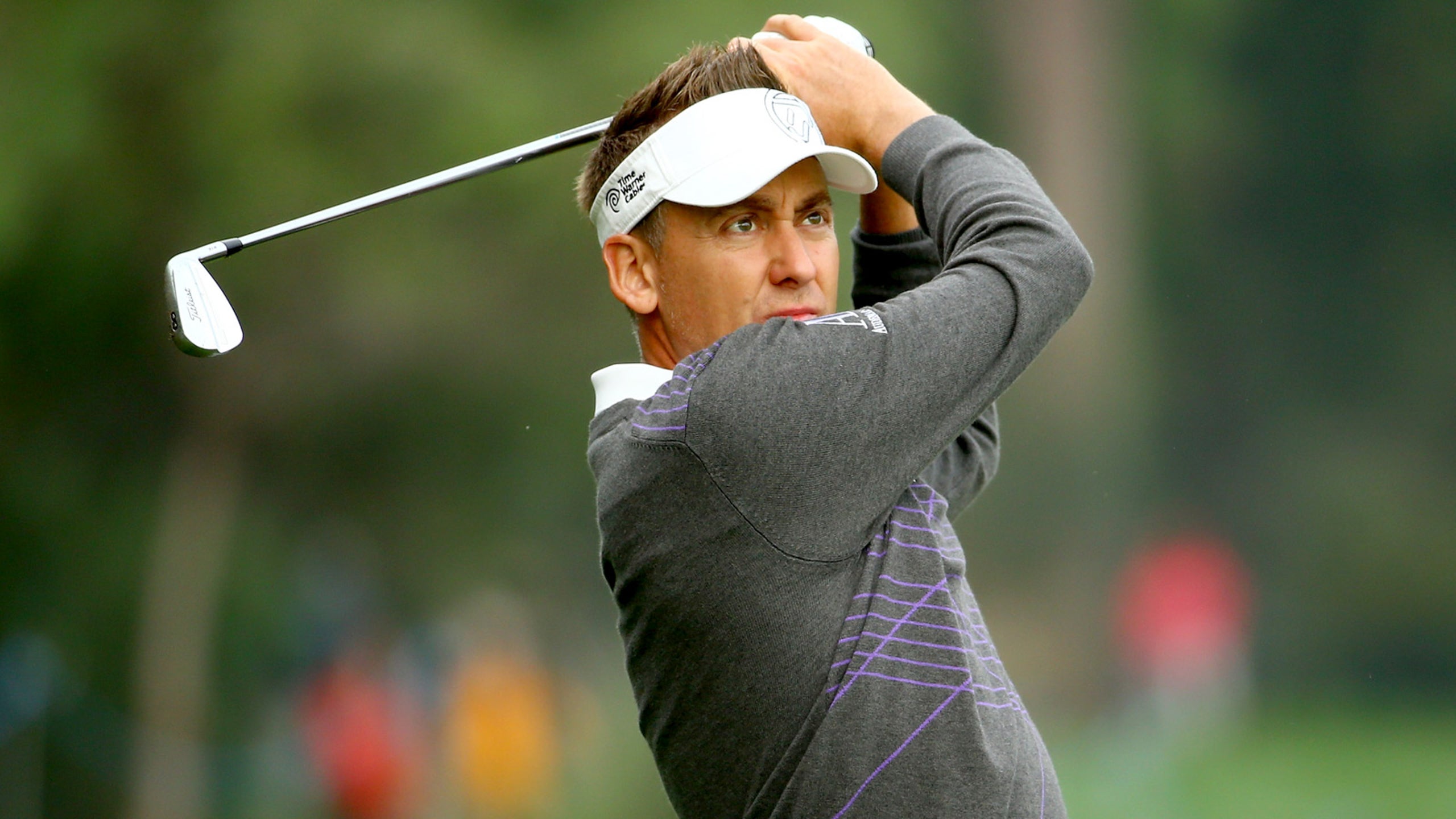 Ian Poulter on his awful putting: The stats don't lie
BY foxsports • February 10, 2015
The golf world has seen Ian Poulter making five straight birdies in the 2012 Ryder Cup to win a pivotal match and swing momentum toward Europe. It has seen him holing key putts in winning a pair of World Golf Championships.
Poulter has seen the statistics. And he didn't like what he saw.
For a guy reputed to be among the best with the putter, Poulter spent the last eight weeks working harder than ever on the one part of his game that wouldn't seem to need much work. Except that when Poulter studied his putting statistics for 2014, he wasn't happy.
''I think too many people comment on putting that's happened probably in the Ryder Cup and seem to think that I'm a great putter,'' he said. ''When you actually dissect the stats like I did at the end of last year, my putting was nowhere near acceptable.''
He was No. 172 on the PGA Tour in putts holed from 10 to 15 feet. And on par-5 scoring performance -- a large part of that is putting for players who can't routinely reach the green in two - Poulter ranked No. 122.
Perhaps more disturbing was to realize how much it was costing him.
Poulter added a little mystery to self-analysis by mentioning an unidentified player whose statistics were eerily similar from tee-to-green. This player doesn't hit it further off the tee. They both hit about the same percentage of greens in regulation.
''But he holed more putts from 10 to 20 feet than I did,'' Poulter said. ''He won $3 million more than me last year.''
Poulter wasn't clear on which statistics he was using -- he mentioned 10 to 15 feet, 15 to 20 feet and 10 to 20 feet for his putting statistics -- but one possibility for this mystery player is Chris Kirk. Poulter said the player was in the top 10 in the area where the Englishman did poorly. Kirk was in the top 10 on putts made from 10 to 15 feet and par 5 scoring performance. He made about $3.2 million more than Poulter last year.
Poulter's broader point is that his putting has been poor and he is determined to fix it. He said some big tournaments where he made a lot of putts can be a ''smoke screen.''
''I am a good putter,'' he said. ''But I miss putts, and that's a problem. I'm addressing that right now. ... The numbers don't lie. You have to take it on the chin sometimes. You think an area is good and you find out something different from the numbers. They are unacceptable numbers and they will be worked on.''
Olympic gold and the tricolor
Rickie Fowler drew chuckles when he referred to playing in the Olympics as ''a dream come true that I haven't ever dreamt of.'' That makes sense. Golf hasn't been in the Olympics since 1904, and Fowler was still in college when the sport was voted in for the 2016 games in Rio.
Carlos Ortiz never dreamed of being an Olympic athlete, either. But the PGA Tour rookie from Mexico is close to making it a reality. And he has reason to like his chances.
''Of course, I want to play. I'm really excited about that,'' Ortiz said. ''It's a little easier for me than some of the guys out here to get into that.''
Countries can only send a maximum of two players - four players if they are in the top 15 in the world - until the field reaches 60. Mexico only has three players listed anywhere in the world ranking, and the other two are nowhere near Ortiz at No. 135. He won three times on the Web.com Tour last year and already has three top 20s in his rookie season on tour.
Ortiz currently is No. 43 in the Olympic ranking. Fowler is No. 12 in the world, behind four Americans, and thus is not listed.
''If I keep playing good, I believe I'm going to be in the Olympics,'' Ortiz said. ''And I believe that's going to be another major. It's very exciting. I grew up watching Winter Olympics, Summer Olympics, the normal sports. With golf, it's a dream come true. Any guy dreams of getting a gold medal for their country.''
Tiger and Torrey
The wild final round at Torrey Pines on Sunday, where seven players had at least a share of the lead at some point in the final round and Jason Day won in a four-hole playoff, was a reminder of how Tiger Woods once dominated the PGA Tour, especially this golf course.
In the past 15 years of what is now the Farmers Insurance Open, the tournament has been decided by one shot or in a playoff 10 times.
Those five exceptions were Woods winning by four shots in 2013, by eight shots in 2008, by two shots in 2007, by three shots in 2005 and by four shots in 2003.
PGA award
Ron Sirak has been selected to receive the 2015 PGA Lifetime Achievement Award in Journalism that honors the media for steadfast promotion of golf on the local and national levels.
Sirak is a senior writer for Golf Digest and previously was executive editor for Golf World. He spent 18 years at The Associated Press and was the golf writer prior to leaving for Golf World in 1998.
He will be honored April 8 at the annual Golf Writers Association of America awards dinner in Augusta, Georgia. Sirak is a past president of the GWAA.
''Ron Sirak has brought readers to the heart of a story, connecting us with many of the amazing personalities in our game while also delivering balanced reporting on issues affecting our industry,'' PGA of America President Derek Sprague said.. ''Ron is one of the most trusted voices in golf and a friend to all who play the game.''
Divots
* Rory McIlroy is playing the Arnold Palmer Invitational for the first time this year, and the King was thrilled. ''I have talked to Rory about playing here, and it didn't work into his schedule in the past, but he told me that when it did work into his schedule that he would be here,'' Palmer said. ''And he is making good on his word. We look forward to having him.''
* Thomas O'Toole was re-elected to another one-year term as USGA president during the annual meeting over the weekend in New York.
* Anirban Lahiri of India won the Malaysian Open and moved to No. 37 in the world.
* Tiger Woods is likely to be out of the top 70 in the world when -- or if -- he plays in the Honda Classic after the West Coast Swing.
---