PGA Tour
PGA Tour
Green means go: Garcia looks for another major at US Open
Published
Jun. 13, 2017 5:23 p.m. ET

ERIN, Wis. (AP) Sergio Garcia was decked out in green Tuesday, as he set out for his first U.S. Open practice round at Erin Hills.
Yes, Garcia wears the title of Masters champion quite well. A weight was lifted when he finally captured the major title that eluded him for all those years.
What he's done in the past does not guarantee success, adulation or even happiness in the future, though. Nobody has learned that lesson in a more public fashion than Garcia himself.
Of his dozens of close calls, failures and embarrassments, a few have come at the U.S. Open - the ''torture chamber'' of a major, as 1993 PGA champion Paul Azinger called it - a tournament that often brings out the worst in people.
''It's tough to win, and majors are even tougher,'' Garcia said. ''And the U.S. Open, we all know how difficult they are.''
Unlike his effervescent introduction to the majors - when he hit the shot from the base of the tree, then ran up the fairway during the 1999 PGA Championship at Medinah - Garcia's first week in genuine contention at a U.S. Open was a sordid, awkward affair.
It was 15 years ago, back in the day of the waggle, when the Spaniard's pre-shot routine involved dozens of hard-to-watch, back-and-forth motions with his hands as he tried to position himself to swing. He was playing in New York, going against Tiger Woods in the final round. He had complained bitterly earlier in the week about how everything always seemed to be set up to benefit Woods, who was then at the peak of his powers.
Not surprisingly, the overserved fans at Bethpage Black let Garcia have it, heckling him at almost every turn. On Saturday, after someone shouted out ''Waggle Boy'' during Garcia's backswing, he pointed to the crowd and challenged the heckler to ''be brave'' and say it again. It was neither the first, nor the last time he had exacerbated these showdowns with fans.
Garcia wilted in the final round and the showdown with Woods turned out to be something much less. Garcia finished fourth, and though it marked the first of five top-10 finishes he's had at the U.S. Open, it formed a bad second impression that Garcia had trouble altering, especially in the U.S., over the next decade.
Time changes things.
Winning does, too.
''I felt, and I've always said that I felt, like everywhere in the world, and here in the U.S., the fans have always treated me amazingly well,'' Garcia said.
He was, indeed, the fan favorite as he walked around Augusta National two months ago, dueling with Justin Rose over the final day and eventually coming out on top in a playoff.
Once portrayed as the boy who would not become a man, either in golf or in life, Garcia is, at 37, all grown up - handling the pressure better, on the verge of getting married and, yes, now a major champion.
Rose, who already had his major, the 2013 U.S. Open, conceded on the day he finished second that if he had to lose, best it be to someone like Garcia, a friend and Ryder Cup teammate for years.
He echoed that thought Tuesday.
''You think of Sergio Garcia going through his career without a major championship, it would've been kind of sad,'' Rose said.
These days, it's mostly smiles.
Asked if he had two words to describe his strategy for this week, where Erin Hills is expected to play every bit as long and brutal as advertised, Garcia said: ''patience'' and ''commitment.''
Pressed to explain the second part, Garcia said, ''it's just a matter of believing.''
Much easier for him to do so now, especially with that green jacket hanging back at home.
---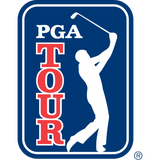 Get more from PGA Tour
Follow your favorites to get information about games, news and more
---