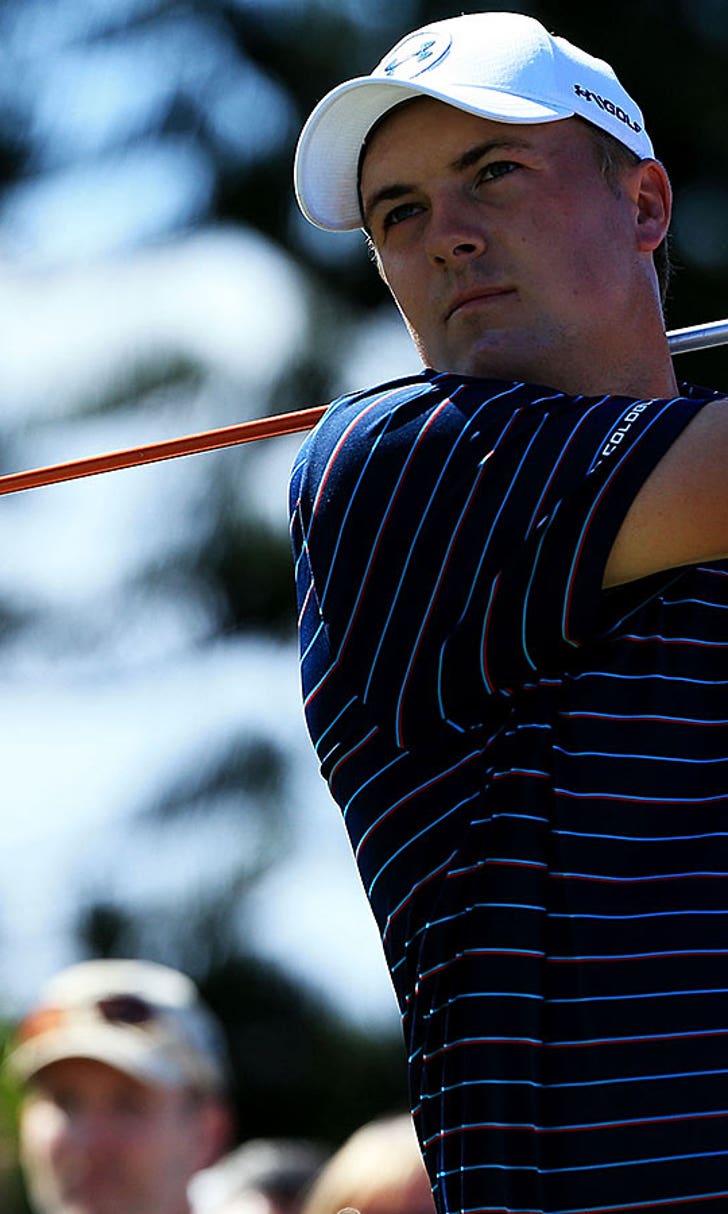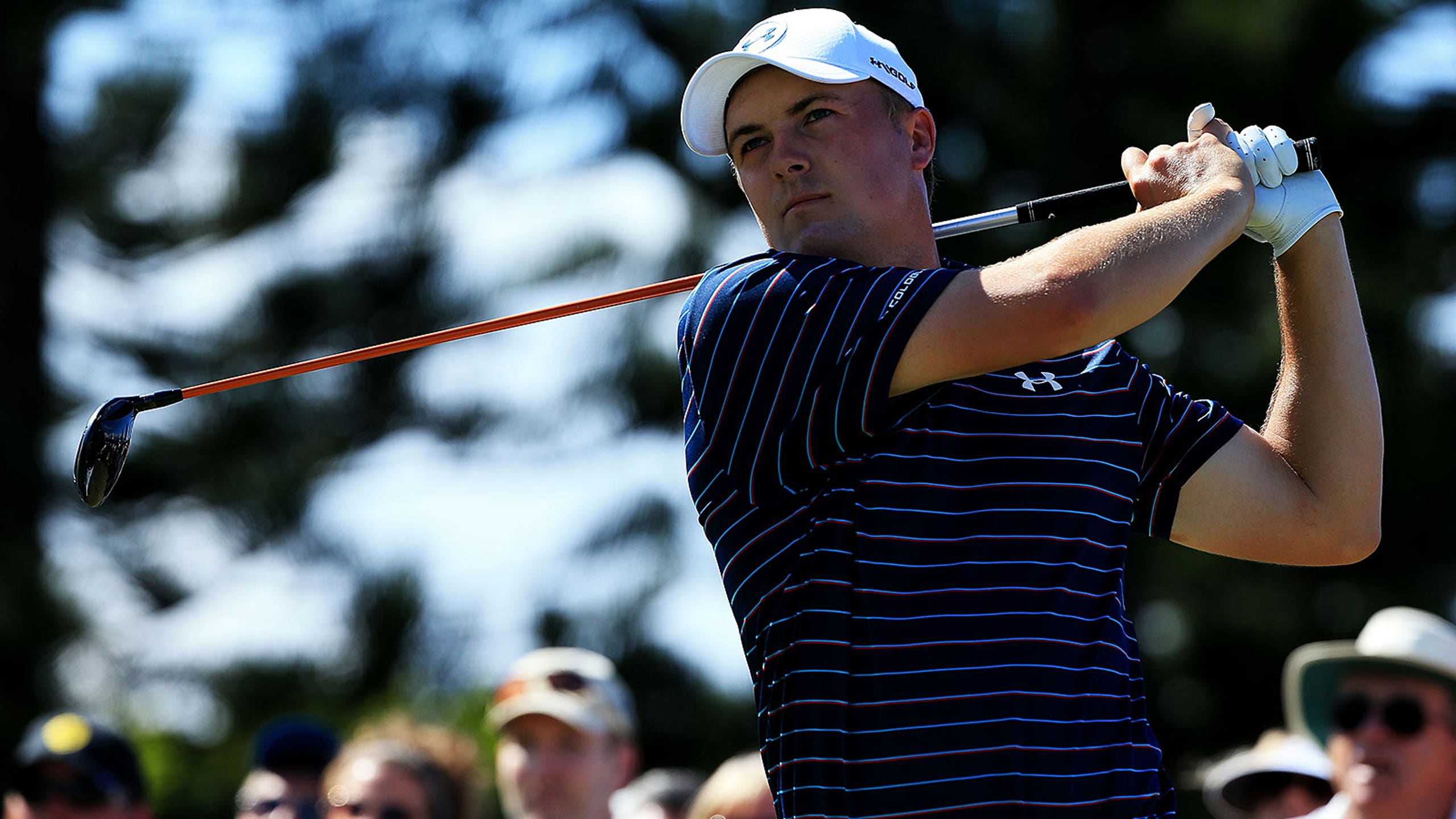 Golf mailbag: Jordan Spieth's dominance is starting early this year
BY Shane Bacon • January 13, 2016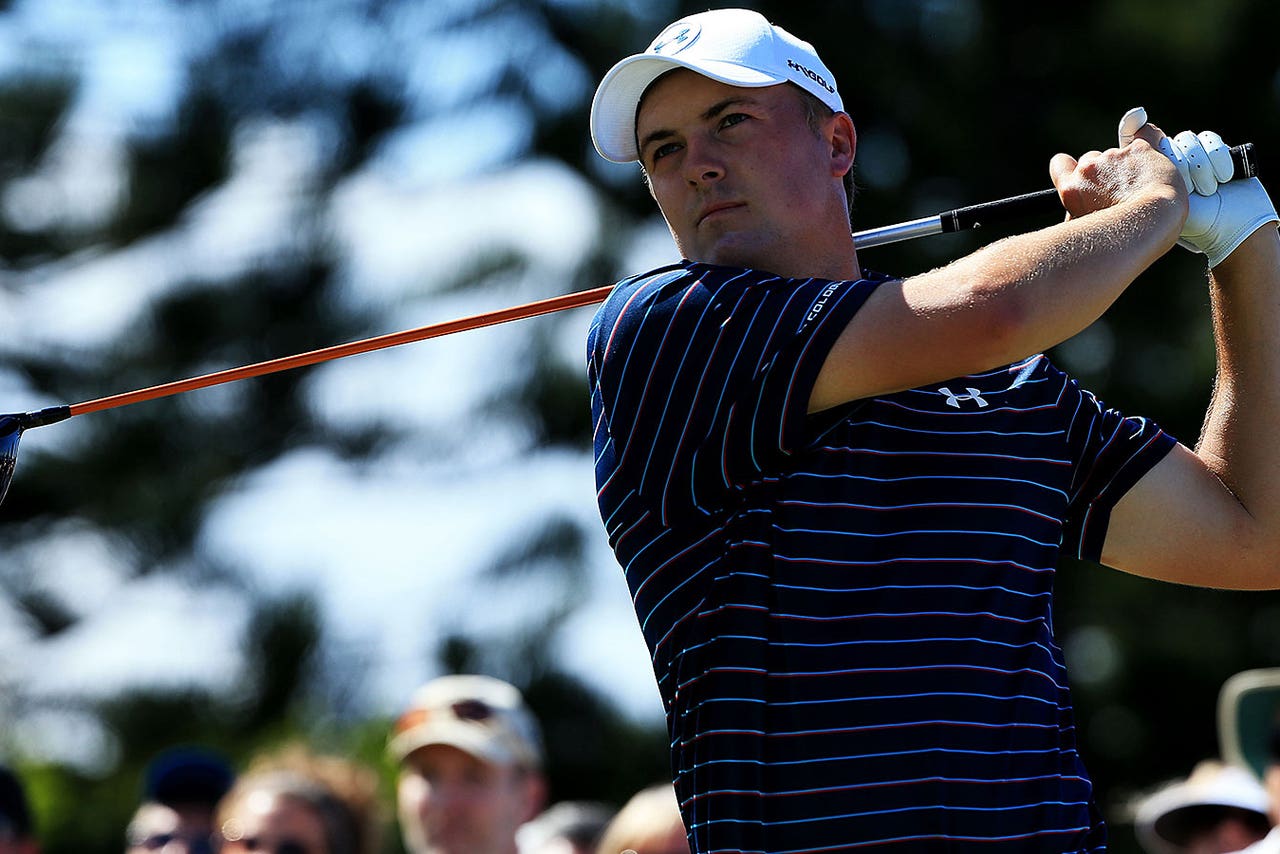 Last weekend saw another Jordan Spieth victory, but this time he took a piece out of the old Tiger Woods script. You remember the one, right? The "I'm the best player in the world and I'm going to go ahead and leave my mark right here to start the season" thing Woods used to do.
Spieth was quick after his final round to disparage any comparison to Woods, but what he did at the Hyundai is exactly what we have waited to see; he showed up as the favorite, and he left an even bigger favorite, not only for his next start, but also for the entire season.
I've noticed some golf fans getting annoyed at the media's constant love and admiration for Spieth, and though I get that can be a bit much at times, people have to understand that the golf world as a whole has been waiting for this kind of player for more than a decade. I won't call him The Next Tiger because I'm with Spieth -- nobody is going to do to golf what Woods did in his prime -- but I will say that the love is warranted considering how Spieth continues to step up and give us another great performance.
After two straight major wins, he could have had a mediocre British Open and nobody would have faulted him, but he didn't. He played his way back into the conversation over the course of the final round, making one of those "no WAY that just happened!!" putts on the 16th at St. Andrews. The same can be said for the PGA, after the possibility of a Grand Slam was done and another name had emerged red-hot during that portion of the season. Jason Day outplayed Spieth that week, but it was Jordan who was right behind him every step of the way.
And of course, what did he do at the Tour Championship when it looked like Day might sneak away with the FedEx Cup and bragging rights for the offseason? He shot 9-under and won by four strokes, beating Day by seven and Rory McIlroy by 10.
Last weekend was even more impressive. So many questions circled him when the calendar turned. Can Spieth keep this up? Will he have a down season? Can he stay dominant on a PGA Tour that continues to get deeper and deeper?
All he did was shoot 30-under and lap the field. How impressive was Spieth at Kapalua? Patrick Reed, who finished second to Spieth, would have won seven of the last 11 Tournament of Champions with his score of 22-under, and he would have landed in a playoff in another. And he got beat by eight shots. Eight. That's insane.
It has been a long, long time since we had someone dominant in this game. A player who had the mental ability to reel off win after win, major after major, and not let all the noise surrounding him get in his way. We had to wade through a time when Angel Cabrera, Padraig Harrington, Trevor Immelman, Lucas Glover, Stewart Cink and Y.E. Yang won six straight majors. McIlroy and Bubba Watson have had runs of winning majors in this dry spell, but for some reason, this feels different. It doesn't seem like Spieth is going to fall off, and his play last weekend was an incredible opening scene in this 2016 season.
Let us enjoy Spieth. We've earned it.
And now, to your mailbag questions. As always, hit us up on Twitter at @shanebacon or on Facebook if you have a question you want answered.
@shanebacon what's more likely? Jordan stays No. 1 all year, or Reed stays in Top 10 all year?

— Golf Unfiltered (@GolfUnfiltered) January 11, 2016
Bacon: While it would be nice to see someone stay atop the rankings for the entire season, I just don't find it plausible with the talent chasing Spieth.
Day admitted to being rusty to start the season, but that final-round 65 at Kapalua jumped him into the top 10 and got us excited for what's to come (especially with Torrey Pines looming just a few weeks away).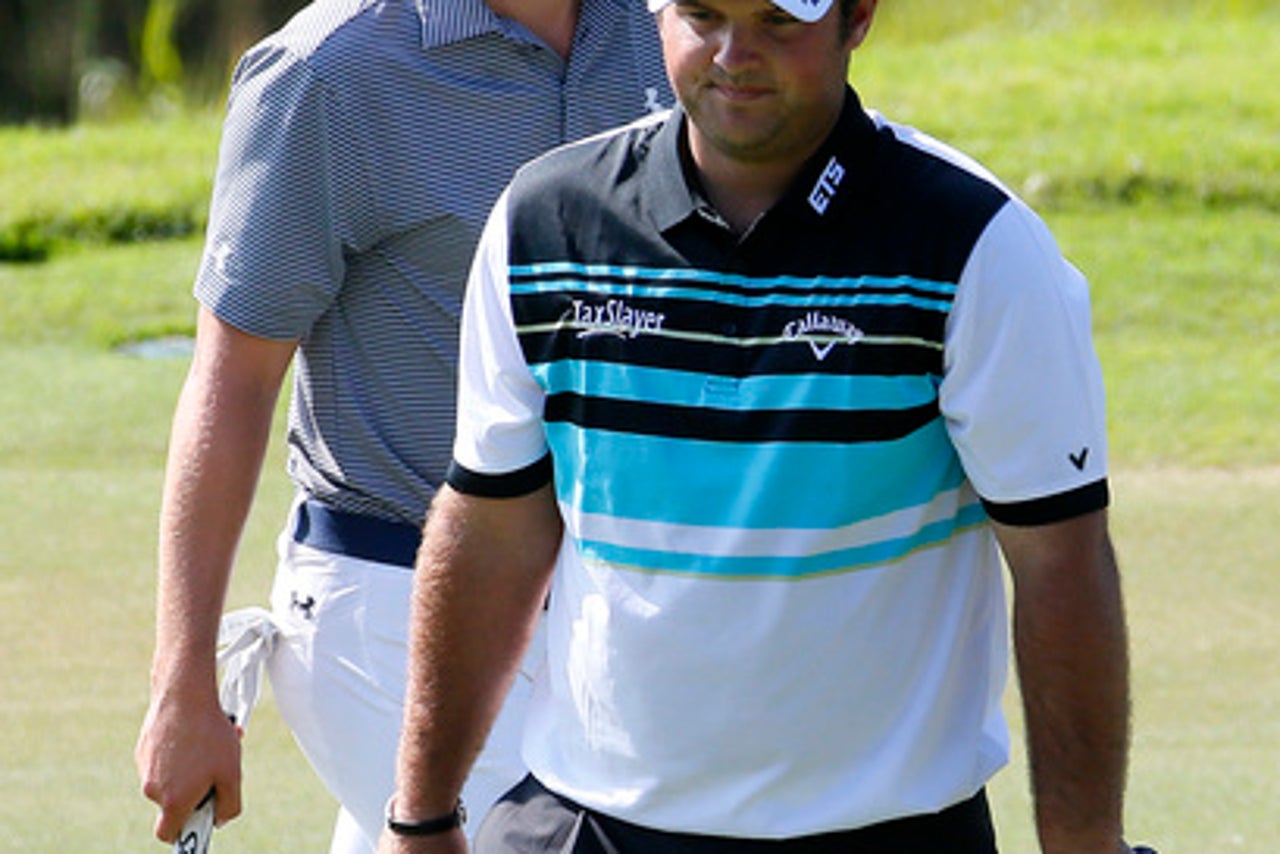 Patrick Reed has been almost as hot as Jordan Spieth of late.
And though I could see a player leapfrogging Spieth for that top spot, I don't see any way Reed falls out of the top 10 considering how he has played of late. In his four events of this wraparound season, Reed is 76 under par and has yet to finish out of the top 10. His second place at the Hyundai was his second straight runner-up finish and  his second straight event of finishing more than 20-under par.
I talked to Reed at the Franklin Templeton Shootout prior to his final round, and he mentioned that a lot of it has been a simple alignment switch. He told me he went from aiming 15 to 20 yards right of his target and hitting a forced draw to aiming just a few yards right and letting the draw come more naturally. That's helped, and a hot putter is always a bonus.
This is going to be a big year for Spieth -- we've already seen that -- but I think it will be a huge season for Reed as well. He loves being in the hunt, and I think he wants to put his name in that conversation with Spieth, Day, McIlroy, Rickie Fowler and others.
Bacon: I wouldn't say we can retire it, but I do think that narrative has decided to only come to work twice a week, and even then, it's only pounding out a six-hour day.
Spieth at his best is nearly unbeatable, as we saw at the Hero World Challenge in 2014 and at the Hyundai last weekend. When he's clicking and he's stuffing irons as close as he was for most of the week, it isn't a fair fight for the rest of the field.
But Rory did something like that in May, at the Wells Fargo Championship. He won that event by seven shots, his third career win by seven or more strokes, a dominant performance that showed Rory close to his best.
The only way we will know the answer to this for sure is if the heavens open up and give us that Rory-Day-Spieth showdown at a major. That is a dream scenario for the game and will give us a better idea of what to expect in the coming years. Would Spieth just do what he does to everyone else with Rory in that final group at, say, Augusta? Does Rory find that other gear and chase him down like he did Rickie and Phil at Valhalla? Is Day the sneaky best player in the world when his game is sharp throughout the bag? We won't know any of this until we get that showdown, with these names all close to the lead on a Sunday at one of the big four. That will be the answer to this question, and my goodness, can you imagine if it actually went down like this at some point this season? I might have to invest in some drool clothes.
@shanebacon Can you help me explain why I don't like Jordan Spieth? Has something to do w/ other worldly putter saving poor shots & rounds.

— Matthew (@mtvwhat55) January 12, 2016
Bacon: Is he too clean-cut? Says the right thing too much? Too polite? Are you annoyed his go-to fashion statement is the white belt? It's confusing to me that people dislike him for no reason at all, but that is going to be the case with any athlete in the world, especially one who emerges the best at his or her craft.
Bacon: I initially thought no because it's silly to think someone can win two of the four majors, but then I started look at the numbers and saw that it happened in '05, '06, '08, '14 and '15 by four different guys (Tiger twice, Harrington, Rory and Jordan).
I still don't think it's likely, but considering three of the four majors will be played in a 45-day stretch, if someone finds his game like we saw with Rory at the end of '14 and with Spieth/Day in '15, it is definitely possible.
And it isn't just the big three with a shot at doing that. Dustin Johnson, Bubba Watson, Louis Oosthuizen ... there are other names with the game and talent to snag two majors in a season. I would lean on the "no" here, but I'm a bit surprised at how often it has happened in recent seasons, and the condensed schedule gives players a better shot at staying hot for both the Opens and the PGA.
Bacon: I loved this question so much that I passed it along to the voice of college football here at FOX, my buddy Joel Klatt. Not only is Joel a lead college football broadcaster, but he played quarterback for Colorado and has the golf bug bad.
Here is what he thinks: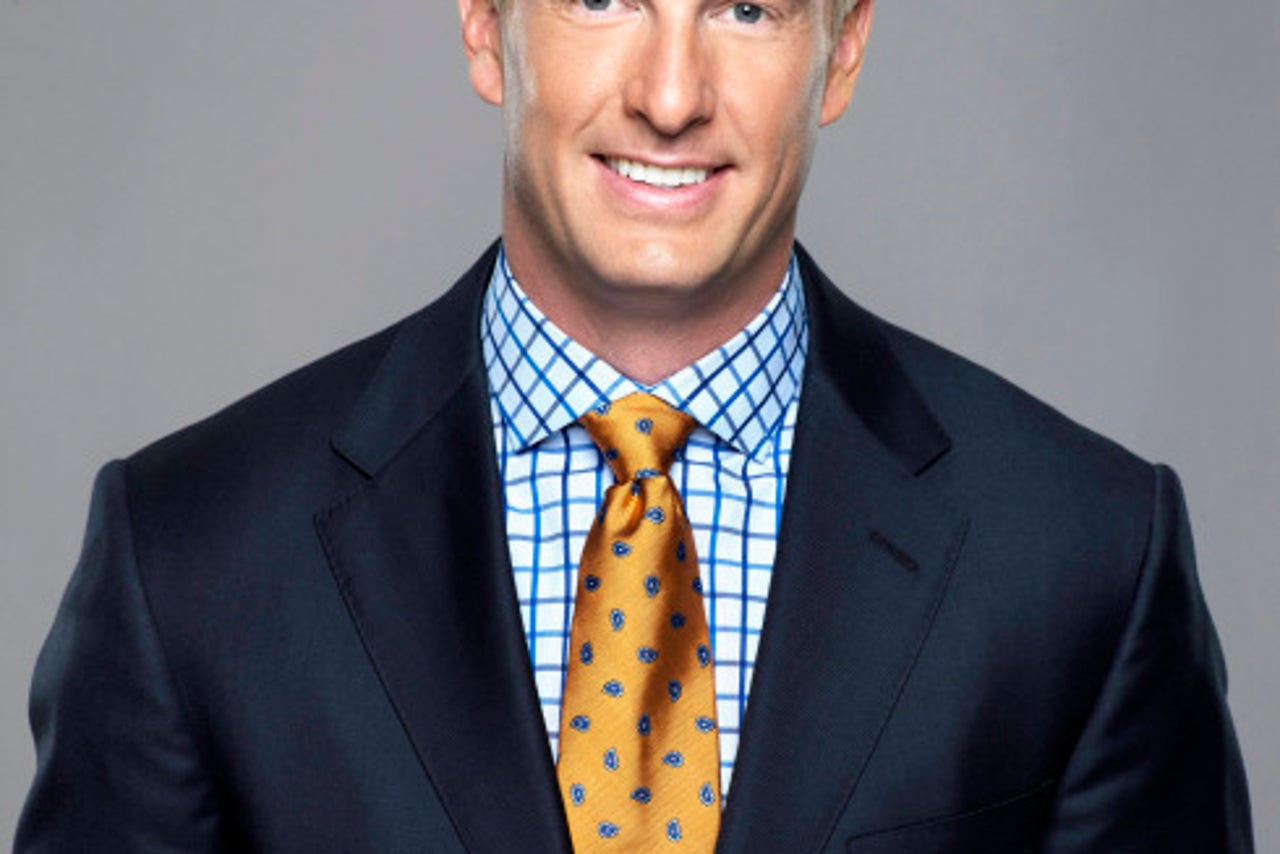 OK, Joel Klatt, you win. ... This time.
"Of course, Bacon has to pawn this question off because it is the easiest answer in the history of the mailbag. The first-down line is the greatest thing to happen to sports television since sports television became sports television. Don't get me wrong, I love the Protracer, however this is like comparing the president to the speaker of the House. While one is actually giving the State of the Union address, the other is just sitting in the background applauding when he feels like it. The first-down line actually matters. That little yellow line holds the entire structure and purpose of the game within it. Four chances to cross the line and unlock four more chances to put points on the board, which is the entire purpose of the sport. Watching a Tour player hit a shot with Protracer is very cool, however, it has no bearing on his score. There has been only one live Protracer shot that I can recall that actually had an effect on the outcome: Branden Grace on the 16th hole at the U.S. Open at Chambers Bay last year hitting it dead right into the train was caught live with Protracer, and it was amazing.  The only problem is that the Protracer was, again, just a cool visual element, while a line on the OB stakes would have actually given you an idea that his tournament was over."
Yep, Klatt nails it, it's the first-down line. It's actually funny to watch old football games now without the line. It's like watching old NBA games without the 3-point line.
Protracer is one of the best things to happen to golf technology, but it doesn't impact how the game is swallowed by hungry sports fans. I do like the "out-of-bounds line" idea, too. Klatt might be on to something here.
@shanebacon More likely to catch on this year: using the royal "we" in answering questions about a round or wearing high top golf shoes?

— Jeff Valois (@jeffvalois) January 12, 2016
Bacon: I think the "we" talk is a Spieth staple and a Spieth staple only. I've heard a few guys try to roll with it, but it's just too easy to say "I did (blank) today" and forget to include your caddie, manager, publicist, chef, trainer and accountant.
As for the high-tops ... I loved them. I think I was the only one, mind you, but I thought they were cool. Fowler has never been shy about trying out new looks, and though they seemed to scare the pleated pants off a lot of older golf fans, I enjoyed the change. That said, it obviously isn't for everyone, and Fowler is a rare bird in the sense that he actually doesn't look like a complete goof when trying out a new style (painter cap not withstanding).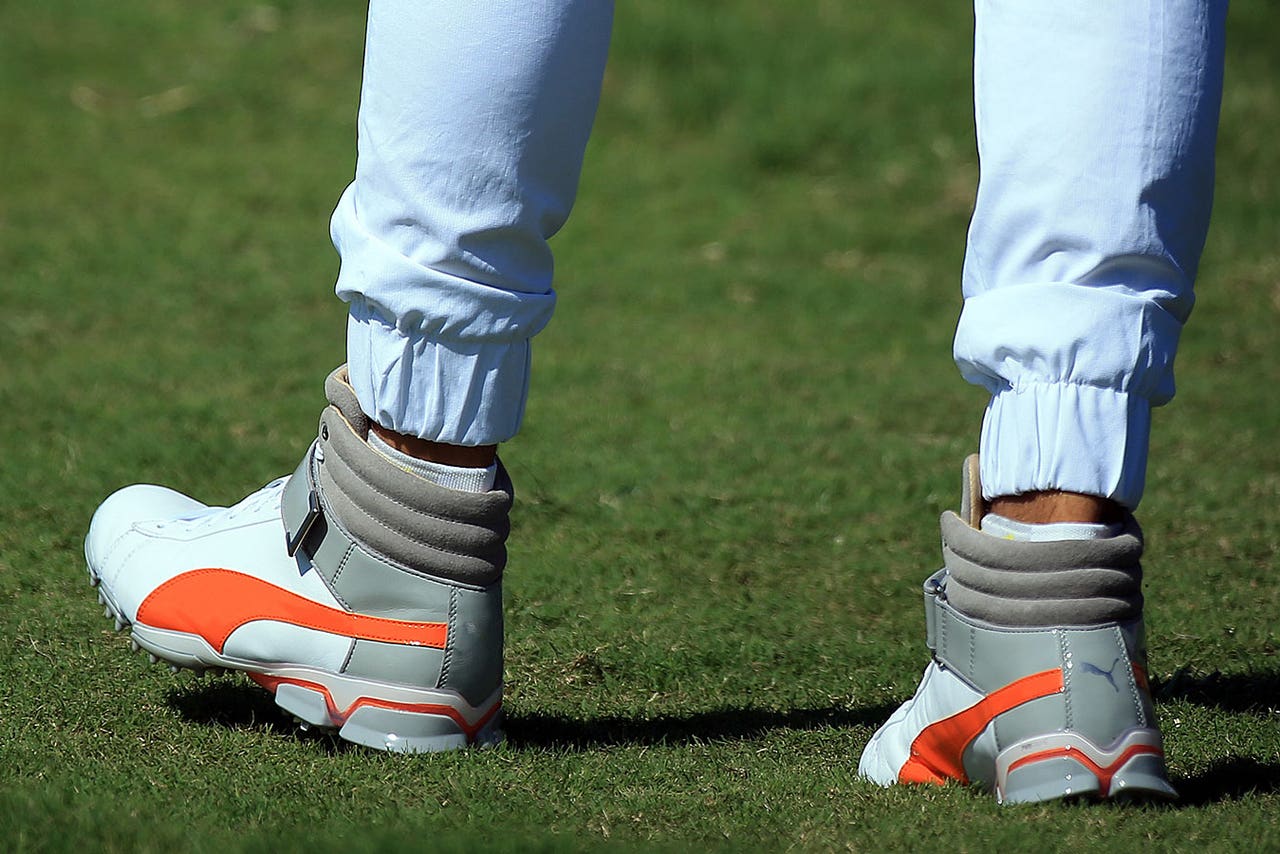 Admit it, Rickie Fowler's high-tops look great.
Here are my top five guys who shouldn't rock high-tops this season:
(To be honest, I would pay decent money to see Mickelson in alligator-skinned high-tops. Fowler and Phil play a ton of money games together; maybe this could come up as a bet?)
Bacon: I don't love his odds on this, but I'm also the guy who spent $25 on Powerball tickets this week, so it isn't like I'm aware of a good investment when I see it.
@shanebacon Will Tiger win the Grand Slam this year to shock golf writers around the globe?

— Jake Winfrey® (@winfreyjake) January 12, 2016
Tiger's odds to win one major, last time I looked, sit at 10-1, which is one of the more insane numbers you'll ever see. Jason Day is 250-1 to win the Grand Slam this year, worst among the big three, so I guess Vegas would set Woods at 1,000-1 or so?
So no, my answer is no. I do not, in fact, believe Woods is going to win the Grand Slam this year and shock golf writers. But I've been wrong before.
Bacon: I wrote about how distance is the most overrated stat in all of golf at the conclusion of the 2015 PGA Tour season (No. 9 on my list), so I'm obviously going to go with putting.
@shanebacon Would you rather Spieth's putting range or DJ's driving distance? I'd probably go for the putting myself. Wins more majors.

— Nathan O Connor (@NathanOC18) January 12, 2016
Spieth was 17th in driving distance last week. Patrick Reed was 11th. Brandt Snedeker, who finished T-3, was 12th in the condensed 32-player field. Hitting the ball very, very far might be an added bonus for some of these ATHLETIC GUYS WHO ARE ATHLETIC ATHLETES, but it doesn't equate into wins. Getting the ball in the hole at a rapid rate means trophy time is near.
At the level these guys are at on the PGA Tour, putting is the No. 1 stat over everything else.
Shane Bacon is a regular contributor to FOXSports.com's golf coverage. Follow him on Twitter at @shanebacon.
---
---