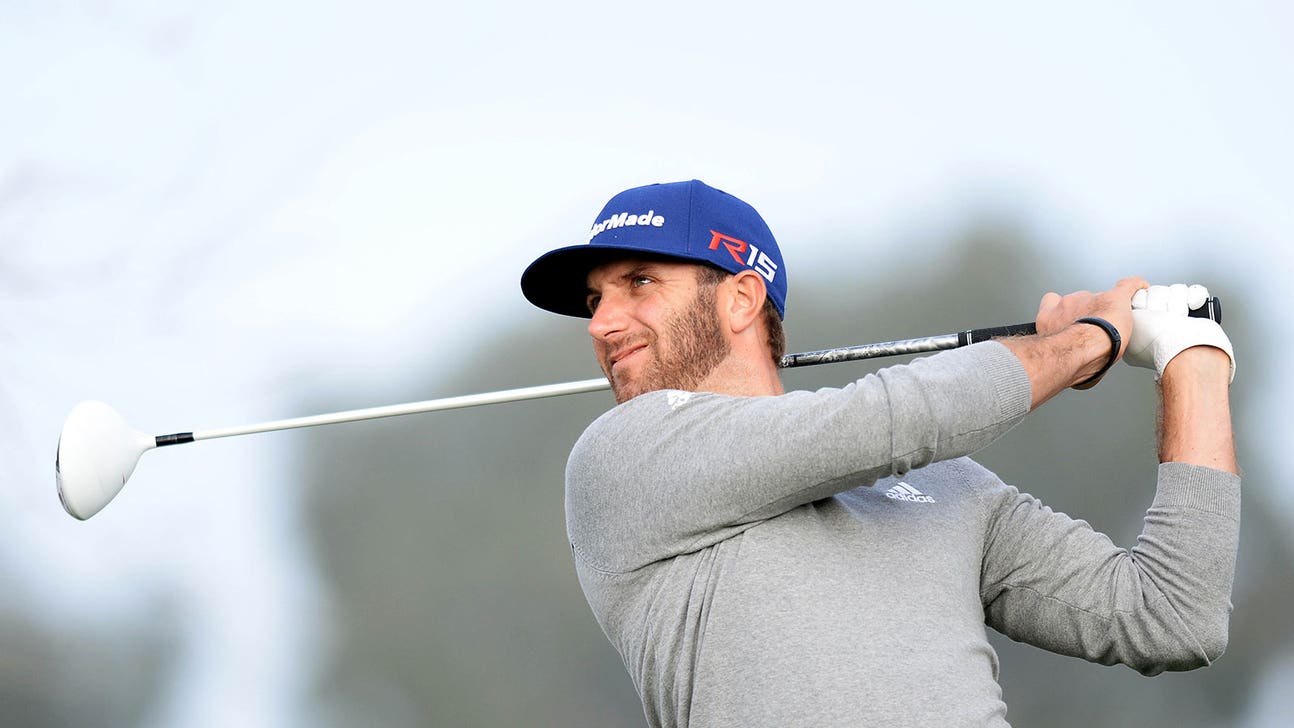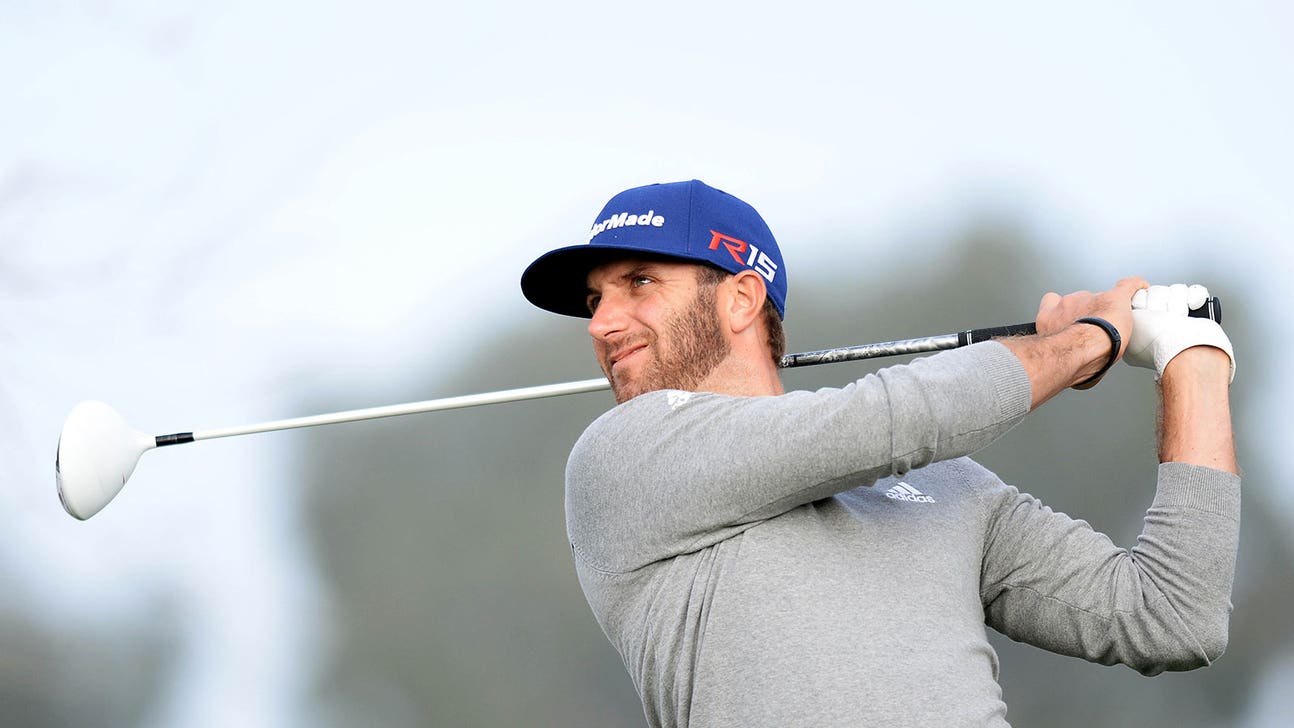 Dustin Johnson at 2 over par in his first round since July
Published
Feb. 5, 2015 11:09 p.m. ET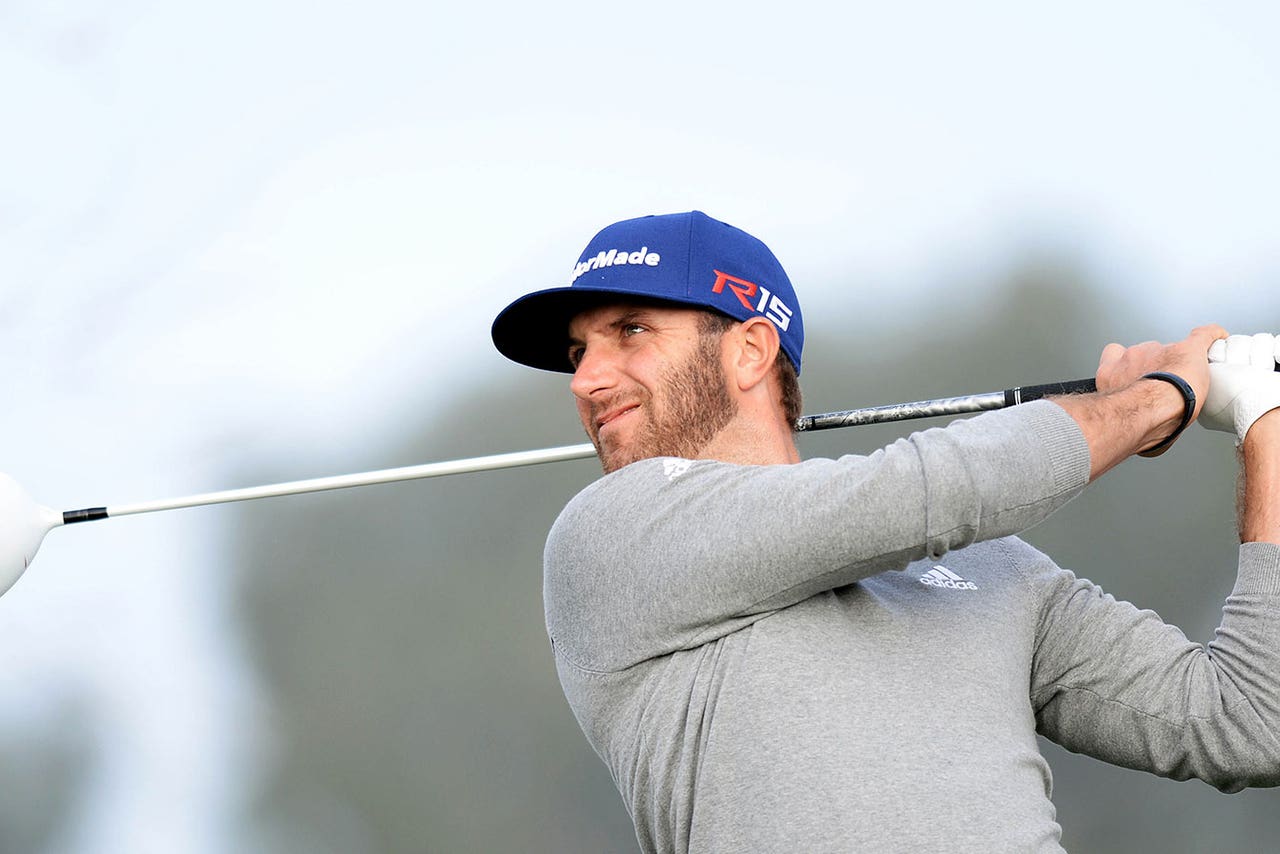 There was the serious shock factor over on the North Course, Tiger Woods calling it quits after just 11 holes of a choppy performance. Nothing over on the South Course during Thursday's first round of the Farmers Insurance Open could match it, though Dustin Johnson was taken aback at his effort at the par-5 sixth.
"Oh my God, who knows?" he said, when asked about that little 90-yard wedge that was intended to go high, land soft and track a hole location cut back left and on the top tier.
Instead, Johnson pretty much laid the sod over it, as they say.
"I chunked it, that's what happened. Sometimes I'm not surprised at golf shots, but I was surprised at that one. It kind of throws it off a little the rest of the day, too."
On a day when another Woods' comeback came to a screeching halt and when the rejuvenated Phil Mickelson tried to fight his way back from a rough start, the return of Johnson was played out with minimal fanfare. Which was OK with the tall, lanky and talented Johnson, who has been away from the PGA Tour since last July's RBC Canadian Open to deal with issues in his personal life.
"It's good to be back," Johnson said, and he was able to force a smile because while he had some scoring issues in the daylight, he was quite successful in falling darkness – a 3-wood, 7-iron to 5 feet to birdie the par-4 17th. It improved Johnson to 2 over and he'll return Friday morning to play the par-5 18th to complete his opening round.
"I'm a little rusty. I played OK today," he said. "I made three bogeys with wedges from the middle of the fairway."
The one at the sixth was the most shocking, because even after a six-month layoff, Johnson knows he should handle a 90-yard wedge. But the bogey at the par-4 fifth was just as frustrating. His 125-yard wedge drifted right into a bunker, and he failed to get it up-and-down.
Those two straight bogeys wiped out the dramatic work done at the fourth, as Johnson holed an 8-iron from 159 yards to eagle and get to 2 under.
But the misplays with the wedge set him back at five and six, then Johnson bogeyed, 10, 12 and 14 – the latter two when he missed par-save attempts from inside of 5 feet.
"I just wanted a solid round. I just wanted to make it fairly easy. But I didn't make it too easy on myself," Johnson said, "but I still played all right. I missed a handful of short putts. Overall, it wasn't that bad."
MORE FROM GOLFWEEK:
Billy Kratzert explains why Tiger struggles with swing issues
VIDEO: Dustin Johnson holes out for eagle
Tour Tracker: Farmers Insurance Open, Round 1
Rory McIlroy settles contract dispute with Horizon Sports
Justin Thomas mirrors Jordan Spieth's path to PGA Tour
---