Champions Tour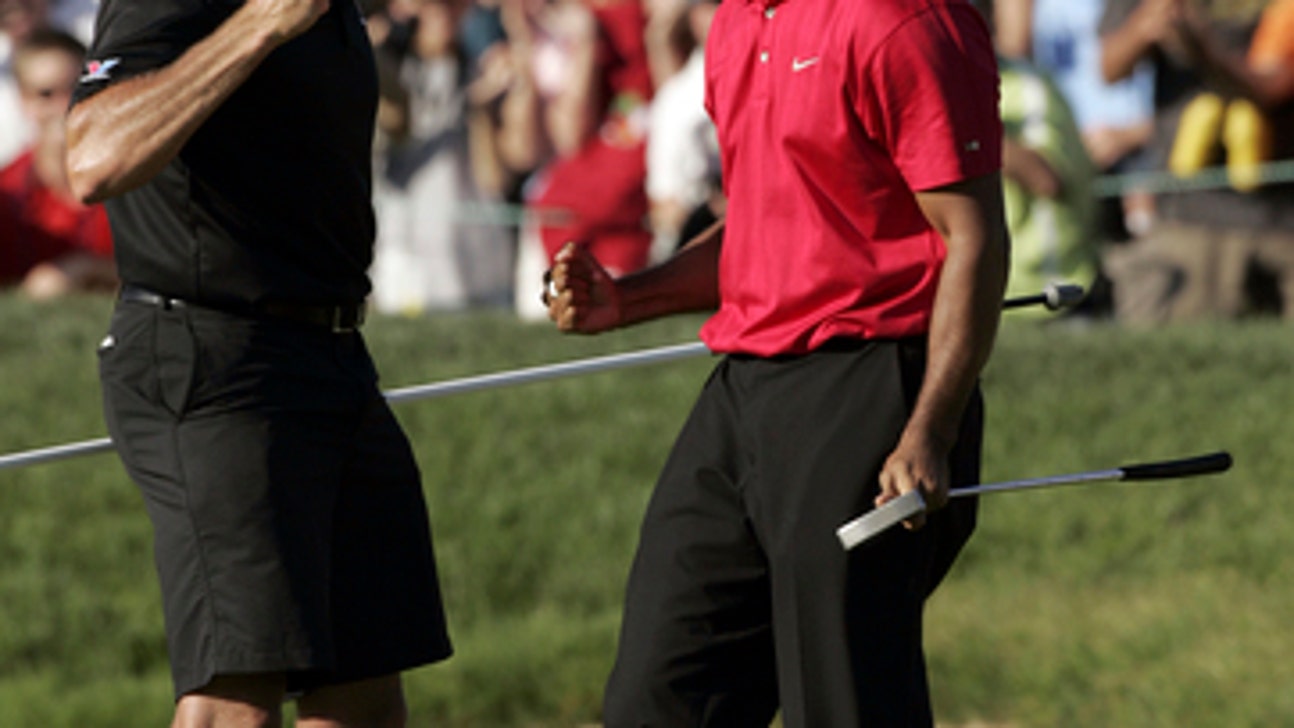 Champions Tour
Column: Tiger Woods remains an enigma entering US Open
Updated
Mar. 4, 2020 5:13 p.m. ET
His irons are sublime, his driver for the most part long and straight.
If we've learned anything from his latest comeback, Tiger Woods can still putt a bit, too.
A decade ago that would have made him the overwhelming pick to win the U.S. Open. Heck, a decade ago he won the U.S. Open basically on one leg for what, incredibly enough, was his last major championship win.
But as Woods docks his yacht near Shinnecock Hills this week he's still a golfing enigma of sorts. His scores are decent, if not spectacular, but he's yet to win and has only been in serious contention once in nine tournaments this year.
Is the real Tiger finally back?
The answer to that question may be that no one has an answer to that question. And that might include Woods himself, who must still have trouble reminding himself he's only the No. 80 player in the world.
Everything looks good. Everything - including the massive crowds that follow him everywhere - has the feel of the old Tiger. Someone who saw Woods practicing at Shinnecock last month described his ball striking as ''mouthwatering,'' and Woods himself says he's hitting it as well as he can remember.
Something, though, is missing. So far this isn't the Tiger of old in the most important way imaginable for the greatest player of his time - he isn't winning.
It might be age - Woods is in great shape for 42 but the noticeably thinning hair gives away the fact he's been playing professional golf for the better part of a quarter century and the nerves might not be what they once were. It might be something psychological, though Woods keeps his inner thoughts so close that no one really knows what goes on inside his head.
It might be that players don't lie down in front of him anymore, or that many are too young to even understand just what Tigermania once was.
Or it might just be - and this Tiger fans can only hope for - that this truly is a process and the best may yet be to come this week as an Open as important for his career as any since his win in 2008 at Torrey Pines unfolds on Long Island.
Woods himself gives away few clues to suggest what might unfold at Shinnecock. In his mind he's always just a few putts away from a great round, or one great round away from winning.
''I felt good on basically every facet of the game, and it's weird, not to really mishit a shot today and only shoot 3-under par is just weird, because I played much better than that,'' Woods said at the Players Championship.
''I've hit it good enough to be right up next to that lead. If I just putt normal, I'm right there,'' Woods said at Wells Fargo, where he never cracked the top 30 in four days.
Don't bother calling in the shrinks because Woods has always been somewhat in denial when parts of his magical game desert him. It's what helps fuel him for the next day, and gets him up for the next challenge.
But there's wistful thinking, and then there's reality. And the reality is, Woods has floundered pretty much every time he's gotten near the top of the leaderboard over the last few months.
A tee shot into the water at Honda, another tee shot OB at Bay Hill. Three greens missed from the short grass with a wedge in his hands on Sunday at the Players.
The old Tiger didn't make mistakes like that. The old Tiger was so laser focused he could almost will the ball into the hole - and did on the 18th green at Torrey Pines to force a playoff in 2008.
And surely the old Tiger wouldn't hit an iron off the 18th tee in Tampa when he needed birdie after closing to within a shot of the lead in his final round.
So now Woods looks for a breakthrough in a tournament he has won three times. He'll try for it on a golf course where he finished 10-over and 14 shots behind winner Retief Goosen the last time the Open was at Shinnecock in 2004.
Massive crowds will follow him, and they will be as loud as they are supportive. No one moves the needle in golf like Woods, even when it's been 10 years since he won a major and five years since he won anything other than a putting contest in his backyard golf compound in Florida.
And, aside from his runner-up finish in Tampa, he hasn't finished within six shots of the lead all year.
Yes, Woods has tested his game and it looks great for the most part. He's also tested his ability to find a way to win, and that doesn't look great for the most part.
Could he contend, and even possibly win at Shinnecock Hills? Yes, but only if he can somehow figure out what is holding him back.
Unfortunately for Woods, a punishing U.S. Open may not be the best place to find something that's been missing for so long.
----
Tim Dahlberg is a national sports columnist for The Associated Press. Write to him at tdahlberg(at)ap.org or http://twitter.com/timdahlberg
---
---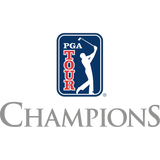 Get more from Champions Tour
Follow your favorites to get information about games, news and more
---