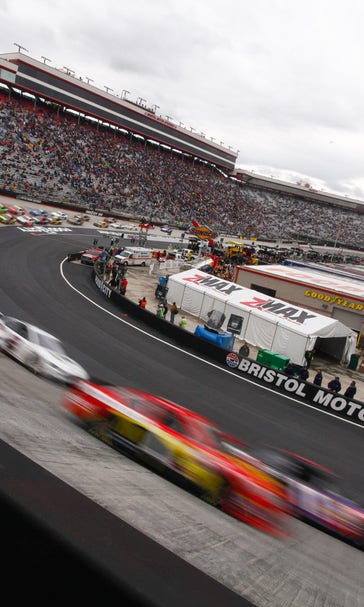 FANTASY NASCAR PREVIEW: FOOD CITY 500
April 15, 2015

After our first Saturday night race of the season, we head back East this week and return to the roots of NASCAR, short-track racing. We take a trip to the "World's Fastest Half Mile" at Bristol Motor Speedway for this weekend's Food City 500. Bristol's half-mile oval with 36 degree corner banking makes it one of the most unique tracks on the circuit. This bull ring will not only test driver's skill but their patience as well. Trading paint and short tempers are the norm at BMS. When you put 43 of the worlds best and most competitive drivers in this half-mile mixing bowl, contact and hard racing are a foregone conclusion. So avoiding a poor qualifying run and bad starting spot on the grid is very important. Much like the super speedways, you don't want to be in the eye of the storm when things go wrong. The teams that can pull off the right handling setup and qualify up front will likely stay out of the worst part in this 500-lap event. You don't want to battle the handicap of starting beyond mid-pack and having to navigate the field as the leader is bearing down on the rear of the field. With the tweaks and advancements to the new stock car package this season, there are some unknowns entering the weekend but it's probably safe to say we'll see some contact and hot tempers at the completion of 500 laps at Bristol Motor Speedway.
Since this is the second of the season's short-track races, we'll have to put a lot of stock into the historical data as well as the current hot streaks to get a feel for this weekend's top drivers. The recent Martinsville race was a short-track event, but nothing at all like the action we'll see this Sunday afternoon. Recent statistics at Bristol Motor Speedway will be an invaluable tool in evaluating our driver lineup. That information combined with who has the hot hand right now will be our primary indicators. The loop stats in the table below span the last 10 years or 20 races at the Tennessee short track. This will be a dependable set of data to judge the best of the short-track drivers in the series.
No single manufacturer or race team completely dominates Bristol Motor Speedway. In fact, we've seen three different manufacturers in victory lane in the last four BMS races. However, we've seen Ford nose into the lead with recent dominance of two victories at the short track last season. When the series last visited Bristol in August of last year it was Penske Racing driver Joey Logano outsmarting the field and holding off his teammate Brad Keselowski to take his first-career victory at the half-mile oval. This makes three wins in the last seven events at Bristol Motor Speedway for the Penske camp. Keselowski claimed two of the other Penske victories in the 2011 and 2012 seasons. The other camp to give Ford the most challenge at Bristol Motor Speedway is the Joe Gibbs Racing Toyotas.
Denny Hamlin and Matt Kenseth have each won in the last three seasons at the Bristol short track. Considering that these four drivers alone have a combined for five of the last seven victories at the famous short track, they'll be the center of our attention this weekend. The other driver that will draw a lot of scrutiny on Sunday will likely be Carl Edwards. The Joe Gibbs Racing newcomer won this event one year ago for former boss Jack Roush. Prior to that victory he hadn't won at the Bristol oval since 2008, but he enters the weekend as a three-time Bristol winner and certainly as one of the top contenders. Almost forgotten this weekend is the Chevrolet teams. Kasey Kahne has the lone Chevy win in the last nine races at the half-mile oval with his 2013 victory. Kahne and former Bristol winners Jimmie Johnson, Kurt Busch and Kevin Harvick will make their bids to re-establish bowtie dominance at Bristol Motor Speedway this weekend. We'll layout the streaking drivers and the short-track experts and give you the drivers to dominate your fantasy league at the Bristol mixing bowl.
The Contenders - Drivers in the hunt for the win
Joey Logano - The surging Penske Racing driver has become something of a Bristol specialist in recent seasons. Logano makes a very timely visit to a short track where he's been steadily improving over the last few years. The driver of the No. 22 Ford has led 228 laps in his last six visits to the Bristol short track and he won our last visit to the speedway with a thrilling victory in last summer's Irwin Tools Night Race. That was one of two Top-5 finishes for Logano in his last three starts at the historic Tennessee short track. Considering that he won the pole and led over 100 laps in our last short-track event a few weeks ago at Martinsville, Logano is coming to BMS at a very good time.
Brad Keselowski - Keselowski has been one of the prime contenders at the Bristol oval in recent seasons. The Penske Racing star has two victories since 20111 at the Tennessee short track, and he's led over 400 career laps at the half-mile oval. The driver of the No. 2 Ford has a pair of Top-3 finishes at the track in his last four trips, including a runner-up finish in his last appearance in last Augusts' Irwin Tools Night Race. He rides a big wave of momentum into Thunder Valley coming off his runner-up finish at Martinsville and the Top 5 this past week at Texas. Keselowski has had strong race cars to this point in the season, so this visit to Bristol Motor Speedway is very well timed. Short tracks are among his best ovals in the series.
Matt Kenseth - The Joe Gibbs Racing star's impressive loop stats at Bristol Motor Speedway have netted him some impressive finishing stats over the years at the half-mile oval. Kenseth is a three-time winner at Bristol and he sports 19 career Top 10s at the famous short track. Kenseth led 165 laps in this event one year ago before problems took him out of contention for the win. He now has Top-10 finishes in three of his last six races at this half-mile oval with well over 500 laps led during the span. The driver of the No. 20 Toyota is looking to revive the dominance of this No. 20 Toyota team, and this weekend's Food City 500 could be that spark.
Denny Hamlin - Our last short-track winner, Hamlin, comes to Bristol Motor Speedway looking to add to his short-track trophy case after his big win at Martinsville a few weeks ago. Hamlin won at Bristol as recently as 2012, and he's led laps at BMS in each of his last five starts. The Joe Gibbs Racing star has also won two of the last three pole positions at this facility, and we all know how important qualifying well at Bristol can be in the effort to win here. We're expecting a much better finish than the sixth-place effort he recorded in this event one year ago. Hamlin is an upset contender for the win this Sunday afternoon.
Solid Plays - Drivers who are near locks for the Top 10 with an outside shot at winning
Kasey Kahne - The Hendrick Motorsports star has been a strong performer at the World's Fastest Half Mile the last couple seasons. Kahne has one victory, two Top 5s and four Top 10s in the last five Bristol races. His 10 career Top-10 finishes have moved his Top-10 rate up to a respectable 46-percent at Bristol Motor Speedway. This increase in performance has coincided with Kahne's move to Hendrick Motorsports in 2012. Ever since stepping behind the wheel of the No. 5 Chevrolet, Kahne has been a totally different driver at the Tennessee short track. We should see those skills on display in Sunday's 500-lap event.
Jimmie Johnson - Johnson's one career victory at this short track shouldn't be discounted. The loop stats tell what we believe is the untold story of the Hendrick Motorsports star's success at the Tennessee bull ring. Johnson has spent the last five seasons building much of that Bristol resume. He won this event in 2010 and collected Top-10 finishes in five of the last eight BMS events. Johnson's 833 career laps led at the high banks of Bristol have come mostly in his last 10 starts at the track. Whatever prevented the six-time champion from succeeding at Bristol earlier in his career is clearly no longer a factor.
Kevin Harvick - Harvick is a one-time winner at Bristol Motor Speedway and he owns over 500 laps led at the World's Fastest Half-Mile. The Stewart Haas Racing veteran boasts 12 Top-10 finishes in 28 career starts at this facility, and that figures out to a respectable 43- percent Top-10 rate. Harvick is another of the drivers who tends to fare better in the spring Bristol race than the late-summer night race at this famous short track, so we'd consider that another endorsement for the No. 4 Chevrolet team. He enters this weekend coming off the strong runner-up finish at Texas and with the momentum. Harvick should be poised to be a big performer in the Food City 500.
Jeff Gordon - Gordon used to be the king of short-track racing in NASCAR several years ago, now he's no more than just a good fantasy racing play at tracks like Bristol. The five-time BMS winner hasn't rolled into victory lane at the half-mile oval since 2002, but he's managed to post strong finishing stats there since then. In this event one year ago Gordon came from sixth spot on the starting grid to finish a strong seventh. That was his 24th career Top-10 finish at the Tennessee short track. Gordon boasts a strong 55-percent Top-10 rate at this oval over his long, 22-season career.
Sleepers - Drivers with good history at Bristol who can provide a solid finish
Carl Edwards - With a driver rating of 89.9 at Bristol Motor Speedway, Edwards is among the top performers at this Tennessee short track. The veteran driver has been one of the more successful drivers in the Sprint Cup Series over his career at this half-mile oval. Edwards is a three-time winner at Bristol's half-mile oval, including this event one year ago. We have good reason to believe that success will continue Sunday afternoon. Edwards has nine-career Top 10s in 21 starts at BMS for a respectable 43-percent rate. The veteran driver posted his first Top 10 of 2015 last week at Texas so he should be a Top-10 contender for this installment of short-track action at Bristol.
Dale Earnhardt Jr. - Earnhardt has proven to be a strong driver thus far this season, and there's good reason to believe that the No. 88 team should be a very good fantasy play in the Food City 500. Earnhardt has managed a 47-percent Top-10 rate at BMS over his career and that's an impressive level when compared to the rest of the drivers in the series. The driver of the No. 88 Chevrolet had a tough go of it at BMS last season, but should surely rebound there this year starting this weekend. He's led close to 800 laps for his career at this half-mile oval so he's no stranger to racing up front in this event and the Irwin Tools Night Race.
Kurt Busch - The driver of the No. 41 SHR Chevrolet is a five-time Bristol winner, and while all of those victories came in the first half of his Sprint Cup Series career, he's still one of the top performers at this oval. In 28 career starts Busch has 15 Top-10 finishes and over 900 laps led. That works out to a strong 54-percent Top-10 rate at the World's Fastest Half-Mile. In our last race at Bristol Motor Speedway he piloted the No. 41 Chevrolet to a seventh-place qualifying spot and impressive fifth-place finish in the Irwin Tools Night Race. With the momentum this driver and team are enjoying it should be a good Bristol outing this Sunday afternoon.
Martin Truex Jr. - The improbable start to the 2015 season continued for Truex and the No. 78 team at Texas Motor Speedway last weekend. The veteran driver fought hard and extended his current Top-10 streak to seven races to start the season. As one of the hottest drivers in NASCAR, it's easy to pencil in Truex for this race. As for his Bristol resume, well it's not the greatest with only two-career Top 10s. However, that did not deter him from cracking the Top 10 at the short track in Martinsville recently, which has also been a tough oval for this driver. Truex should extend his Top-10 streak to eight after Sunday's Food City 500.
Paul Menard - The driver of the RCR No. 27 Chevrolet has been steadily reversing his career averages at the half-mile Bristol bowl. Menard started his Sprint Cup career 0-for-7 in Top-10 finishes at BMS. Since then he's raced to one Top 5 and six Top 10s in the last eight races at the historic short track. That includes a career-best 64 laps led and an impressive sixth-place finish in 2013's Irwin Tools Night Race. After starting his career with a 0-percent Top-10 rate at Bristol, he's pushed that mark up to 40-percent over the last four seasons. Menard has been one of the most consistent Bristol performers in recent seasons.
Jamie McMurray - The Chip Ganassi Racing driver is off to a strong start this season. After finishes of second-, 10th- and sixth-place in three of the last four races, the optimism in the No. 1 team is high coming to BMS. McMurray owns very good Bristol career stats in his racing resume. The driver of the No. 1 Chevrolet has 10 Top-10 finishes at the world famous short track, and two of those have come in his last four visits to East Tennessee. In our last trip to Bristol Motor Speedway, McMurray peddled his way to 148 laps led and a solid eighth-place finish in the Irwin Tools Night Race. We expect more of the same from the CGR driver this weekend.
Slow Down - Drivers to avoid this week
Sam Hornish Jr. - This pick is based purely on Hornish's lack of experience in racing at the Bristol oval and his team's current level of performance. The driver of the No. 9 Ford has only seven career starts at the Bristol oval, and only one of those have come since the 2012 season. In all seven starts Hornish has only cracked the Top 25 once and has a lowly average finish of 31.9. Qualifying well has been particularly difficult for the RPM driver at Bristol with only one start inside the Top 20. Considering that Hornish comes into the Food City 500 29th in the driver standings and desperately seeking a boost, this is probably not the weekend that a reversal is going to start.
Tony Stewart - The No. 14 team is off to a turbulent start this season with no Top-10 finishes and a lowly 32nd-place ranking in the driver standings coming to Bristol. Stewart's Bristol stats aren't very good with only a 30-percent Top-10 rate at the small oval. Despite being a one-time winner (2001) at the Tennessee short track, it's his recent body of work that deserves the most scrutiny. Smoke's last seven trips to BMS have yielded only one Top-10 finish. The state of things in the No. 14 team isn't very good. Given the venue and his level of performance, we can't recommend Stewart this Sunday afternoon at BMS.
Aric Almirola - The veteran driver has raced well this season, so it's hard to place Almirola in the slow down list this week. However, he has worrisome stats at Bristol Motor Speedway. In 11 career starts Almirola has just two Top-10 finishes as compared to four DNFs. Staying on the lead lap and keeping the fenders on his car at this rough oval have been problematic. In the Sprint Cup Series last visit to BMS Almirola crashed early and finished a disappointing 41st in the Irwin Tools Night Race. A lot of his struggles have been directly related to poor qualifying. If you start in the rear of the field at this short track you can find yourself in someone else's problems in a hurry.
Ryan Newman - The surprise name in the slow down list this week is Newman. He's been a dependable Bristol performer for much of his career, but things have turned sour of late for the driver of the No. 31 Chevrolet at this track. Newman's current 50-percent Top-10 rate at Bristol was well above that mark just a short three seasons ago. However, a recent six-race skid has lowered that mark. Newman has only one Top-10 finish over this most recent six-race span. This is a good week to put the veteran driver on the bench and deploy him later on at an intermediate oval.
Taylor is a three-time FSWA Racing Writer of the Year.
Get a FREE RotoWire 10-day trial (no credit card required) at RotoWire.com.
---
---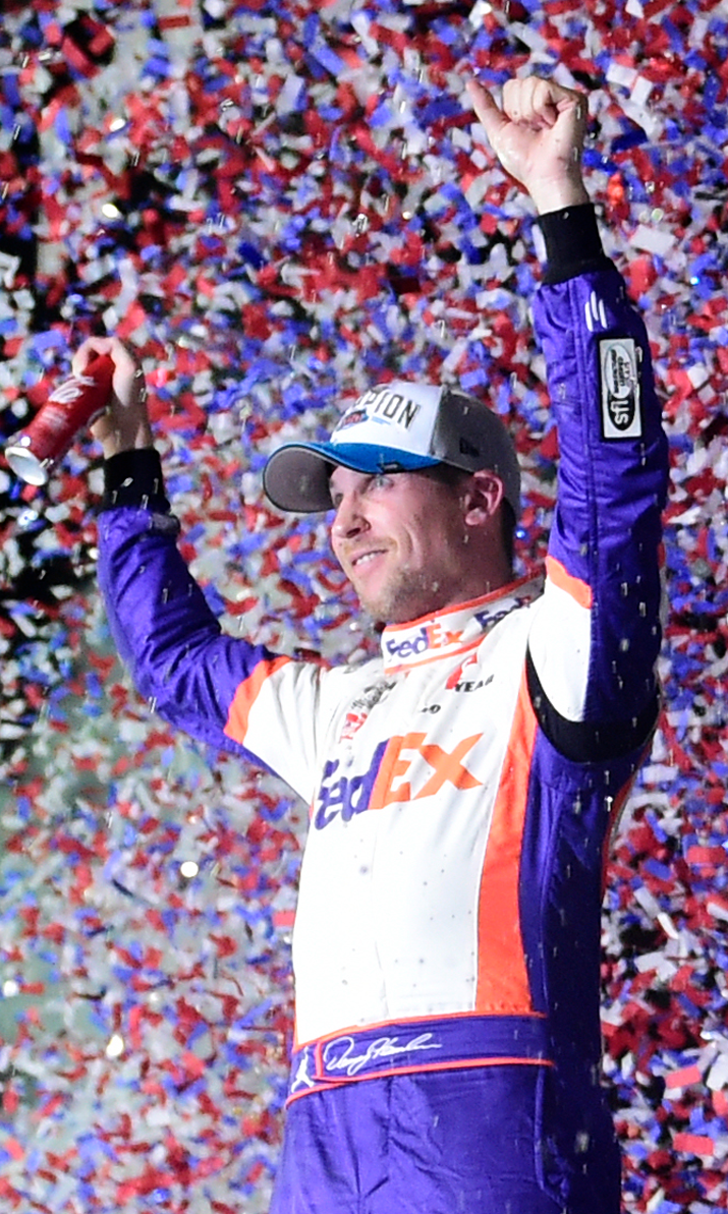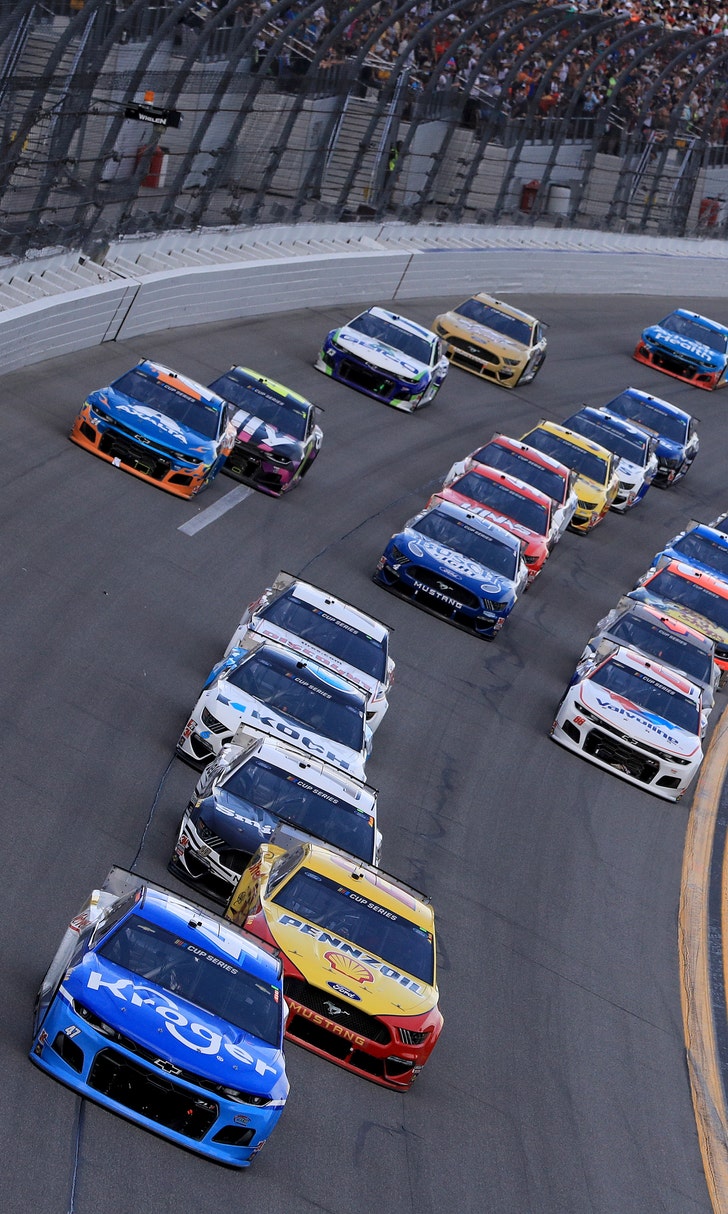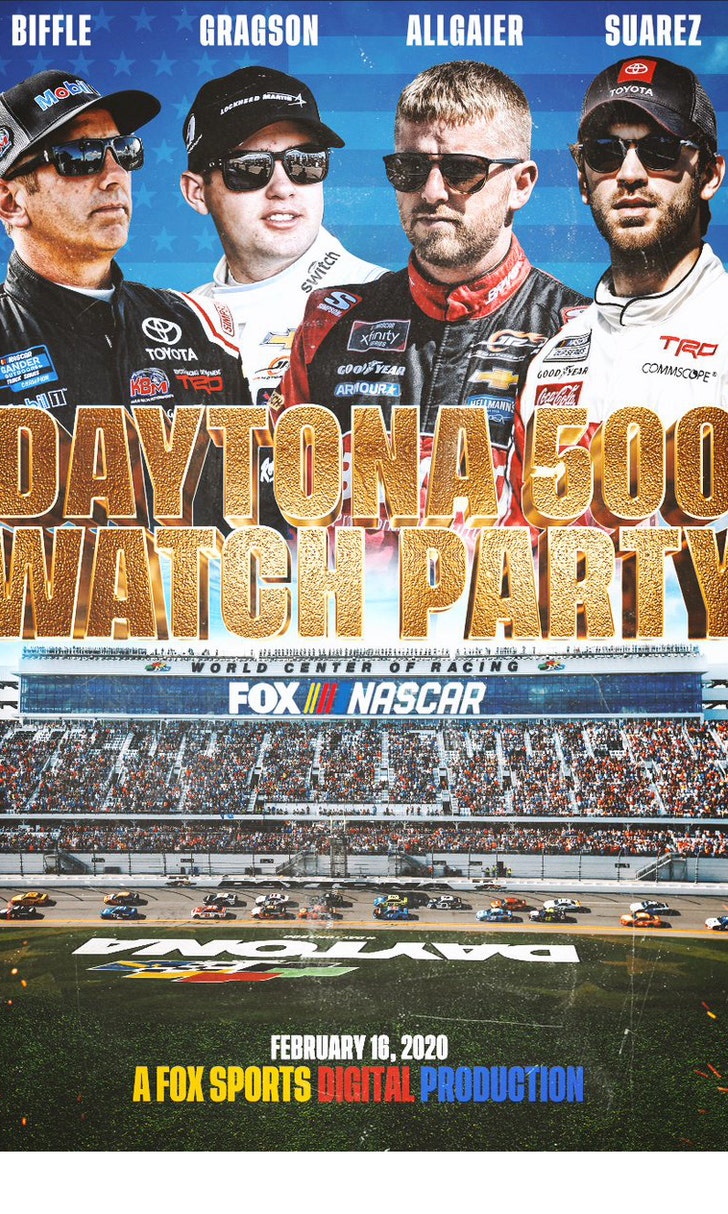 The Daytona 500 Watch Party!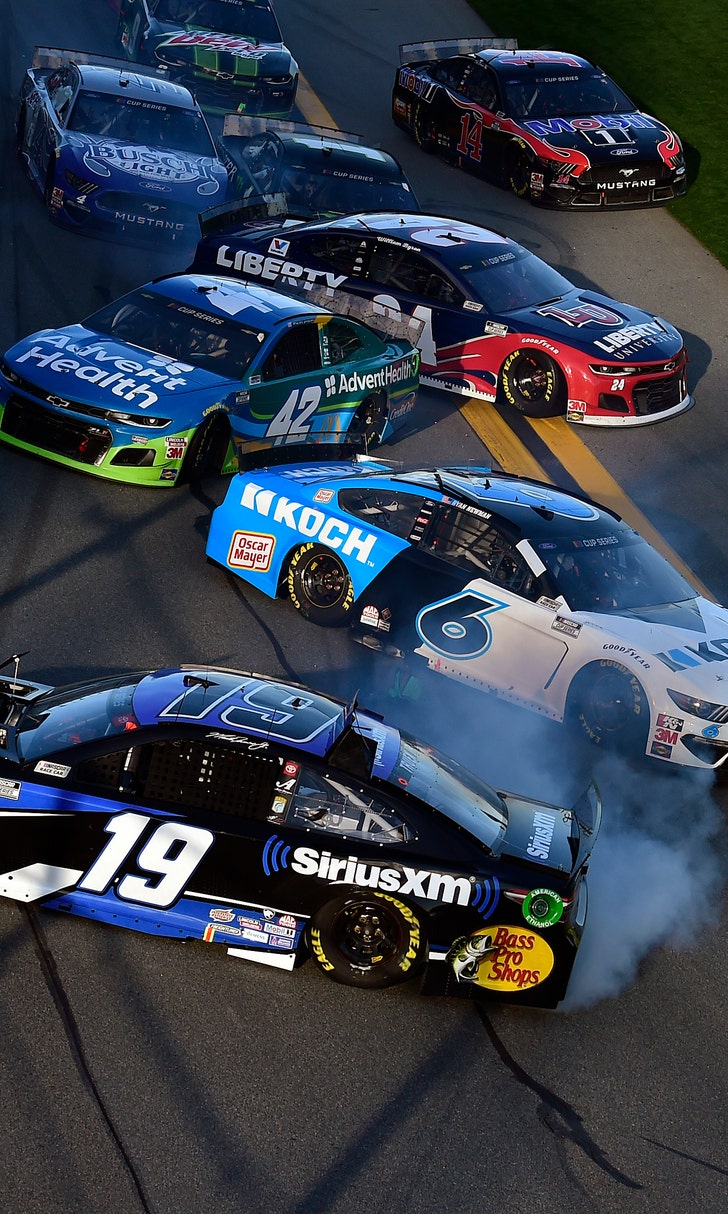 The Numbers Game At Daytona