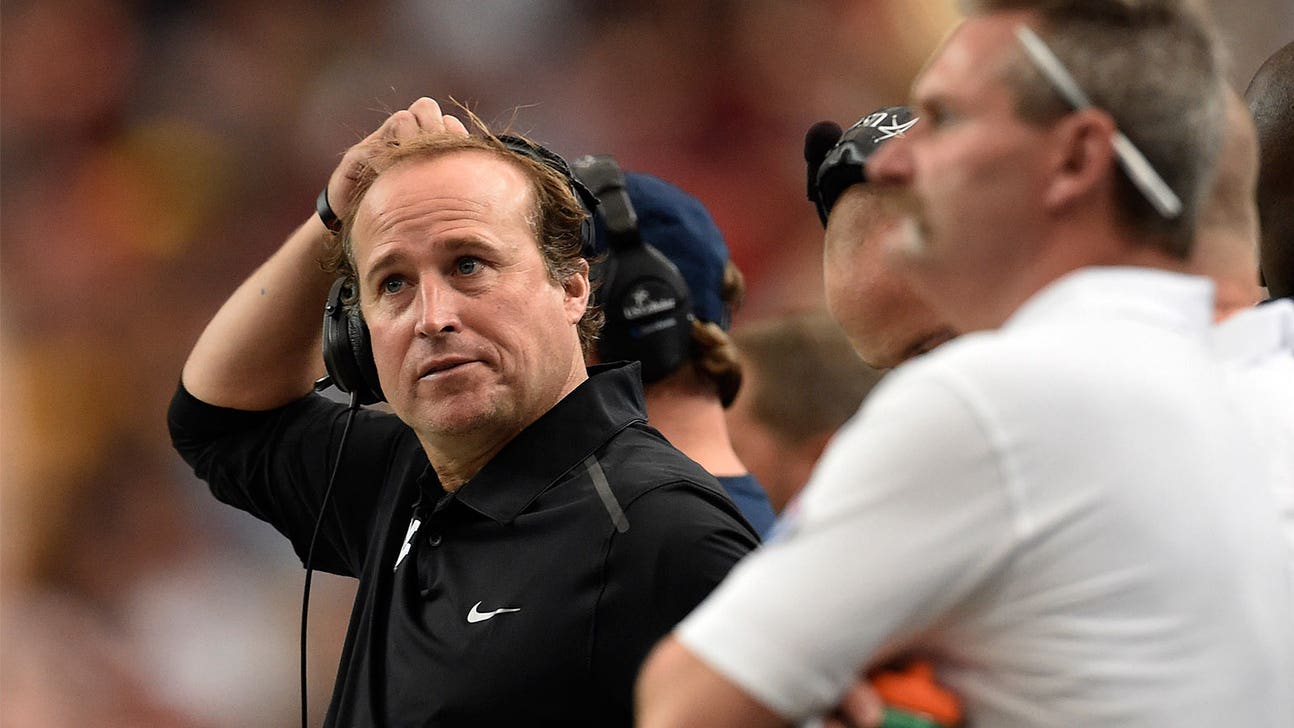 WVU's Holgorsen: 'Mountaineers don't back out of a brawl'
Published
Jul. 28, 2015 6:00 p.m. ET

West Virginia and Pittsburgh haven't played for the past four seasons but the schools' coaches are trading insults.
Too bad this can't be settled on the field.
Earlier this week, new Pitt coach Pat Narduzzi took a few shots at West Virginia while doing an interview with ESPN.
And then he went on to say:
Within minutes of seeing the Tweet, Holgorsen responded with this gen:
The schools haven't played since 2011 and there are no plans to renew the "Backyard Brawl" rivalry.
Photo Credit:  RVR Photos-USA TODAY Sports
---