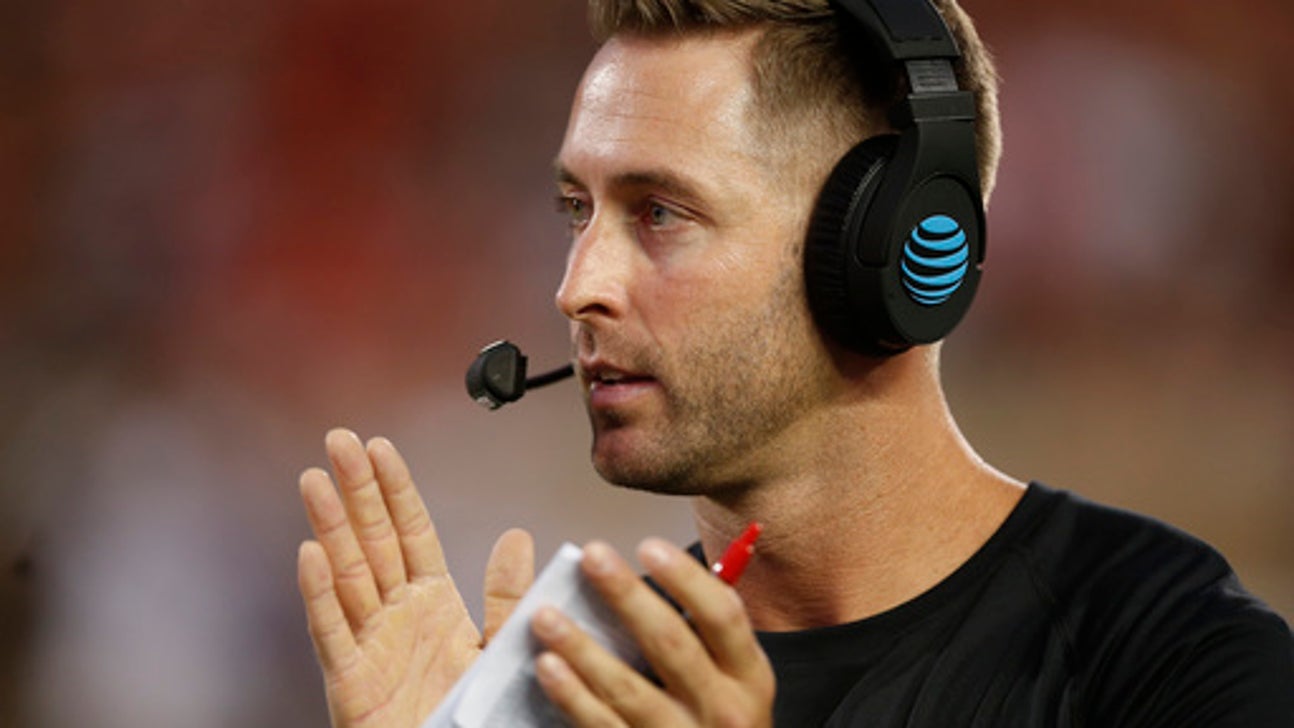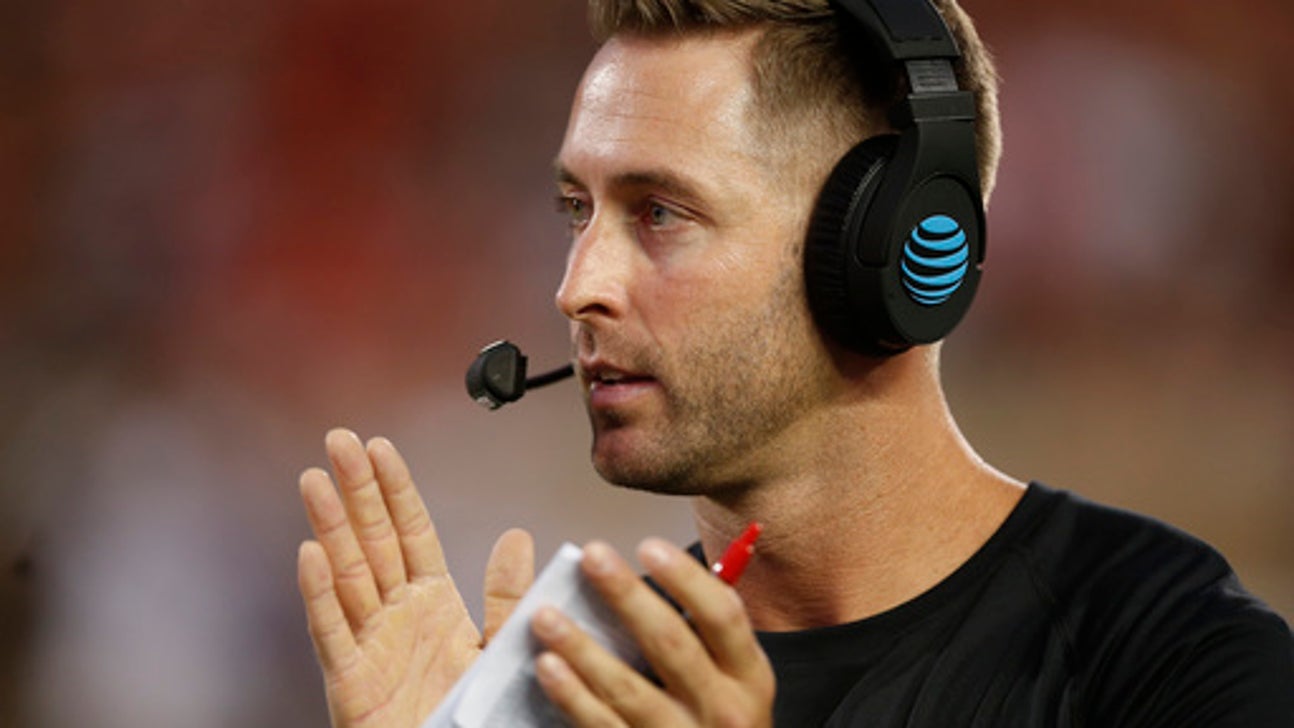 Wildcats try to right offense, Texas Tech tries to roll on
Published
Oct. 7, 2016 5:07 a.m. ET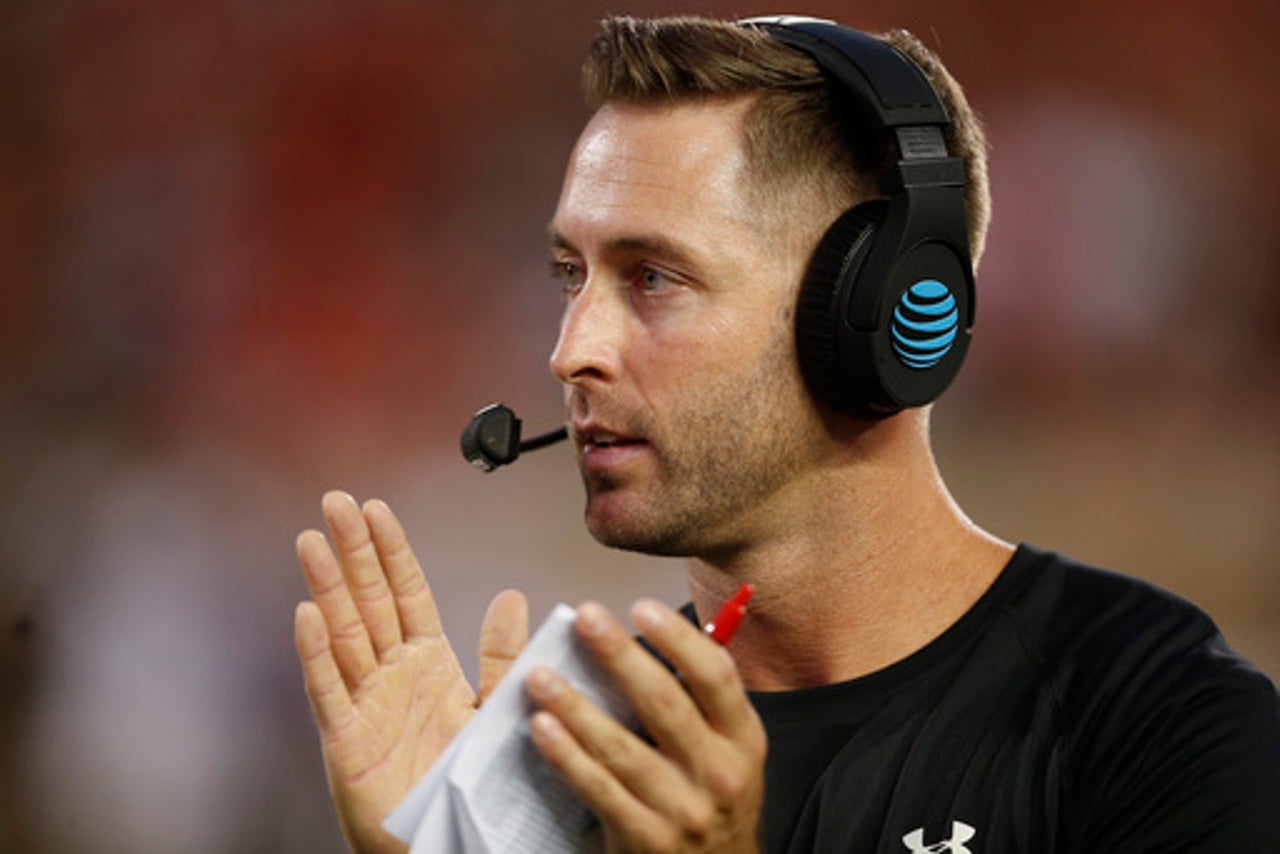 MANHATTAN, Kan. (AP) Most questions lobbed at Kansas State coach Bill Snyder during his weekly media availability had to do with his offense, running the gamut from poor play calling to lack of execution.
In short, nothing that concerns Texas Tech coach Kliff Kingsbury right now.
The Red Raiders (3-1, 1-0) are back to their high-flying ways this year, leading the Big 12 in just about every offensive category. They're averaging 660 yards and nearly 60 points through their first four games, and are coming off a 55-19 drubbing of Kansas that could have been much worse.
Red Raiders quarterback Pat Mahomes is throwing for 442 yards a game, roughly 100 yards more than the Wildcats (2-2, 0-1) are averaging - as an entire offense.
''Their quarterback is awfully good,'' Snyder said, finally fielding a question about something other than his own offense. ''They like taking their throws downfield. They have some pretty good wide receivers that run well and have some height to them. I think the thing that they have made a living on is being able to get the ball out of his hands real quick.''
Of course, that assumes Mahomes will play on Saturday.
The FBS total offense leader is day-day-day after hurting his throwing shoulder against the Jayhawks. If he isn't ready, junior Nic Shimonek would get his first career start.
''Nic jumps out to me just being ready,'' Kingsbury said, ''being prepared.''
Whoever is at quarterback will face a stern test in the Wildcats, who have somewhat atoned for their sketchy offense by leading the league in most defensive categories.
''They're a good defense. There is no question,'' Kingsbury said. ''They make you earn every inch of it. They play around the football. They're sound in their assignments and their techniques and they play really hard. And yards we get, we'll earn them.''
Likewise, the Wildcats will have to earn every yard they get .
So far, that hasn't been nearly enough.
''I have confidence seeing as we have one of the top defenses in the country,'' Kansas State running back Alex Barnes said, ''but we do have pressure to score more points than when we did last week in order to win games in the Big 12.''
As the Wildcats and Red Raiders prepare to meet, here are some of the main story lines:
TECH PLAYS D, TOO: After a couple lousy outings, the Red Raiders held Kansas to 296 yards total offense in last week's win. They also forced a pair of turnovers.
''We haven't played our best football yet,'' Texas Tech defensive back Justis Nelson said. ''Last week was a piece to that puzzle. Every week we're trying to get better.''
ABOUT THAT PLAY CALLING: Kansas State's offensive troubles last week at West Virginia were in part due to play calls, in part due to getting the calls to the quarterback. Snyder said the process was too slow, and that prevented the Wildcats from getting into rhythm.
''I thought going in to the ballgame that we had solved most of the problems,'' Snyder said, ''but obviously I took something for granted, which is my mistake.''
AND THAT EXECUTION: Jesse Ertz was 10 of 30 for 166 yards with an interception against the Mountaineers , while the Wildcats were held to 2.9 yards per carry on the ground. Those numbers won't cut it even if Kansas State manages to slow down the Red Raiders.
''It all starts with me having to make better decisions about some things,'' Snyder said.
NIC WHO: If he must start, Shimonek proved last week the Red Raiders are in capable hands. The former Texas prep standout and transfer from Iowa threw four touchdown passes against Kansas.
''We have a lot of faith in Nic,'' Texas Tech wide receiver Jonathan Giles said. ''He's a hard worker. He's a good kid on and off the field. I don't think it changes.''
RUN, RUN, RUN: The Wildcats will try to counter the Red Raiders' air-it-out approach by pounding the ball on the ground. They struggled to do that against the Mountaineers, but they might fare better against an inconsistent Texas Tech defense.
''A lot of teams in the Big 12 have a fast-paced offense,'' Kansas State running back Charles Jones said. ''We have to control the ball, and when you run the ball, you can control the clock.''
---
AP college football website: www.collegefootball.ap.org
---