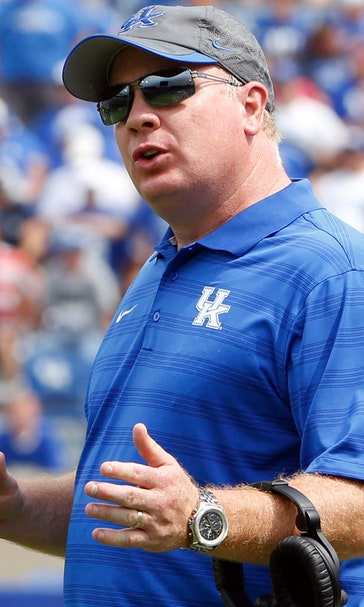 What's Kentucky's path to bowl eligibility in 2015?
July 6, 2015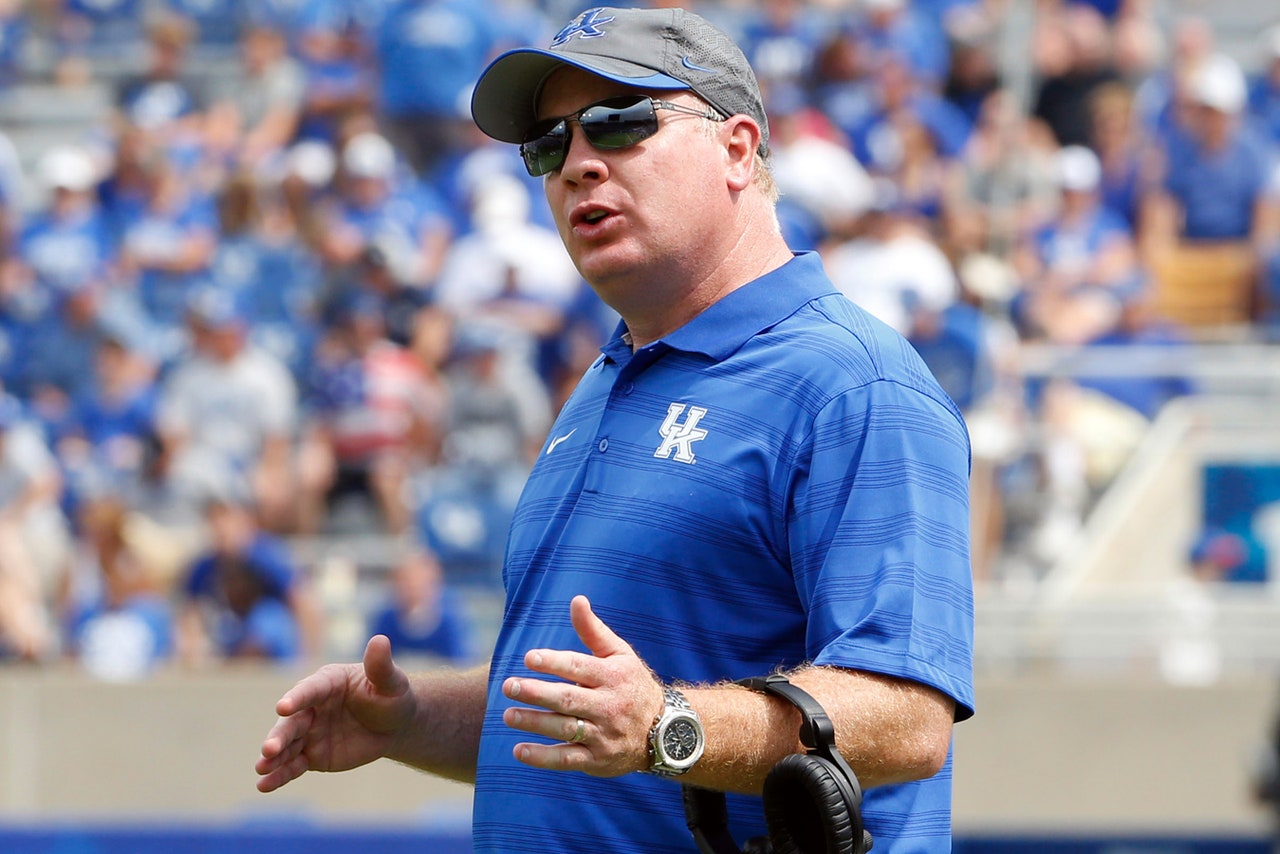 Kentucky has made progress under Mark Stoops; there's no question about that. The Wildcats went from two wins in Stoops' debut season to five wins last year, and off the field, they've nearly finished $120 million in renovations and have begun construction of a new indoor practice facility.
But, as pointed out by Kyle Tucker of The Courier-Journal, only results will maintain that momentum. If Kentucky stagnates or recedes in the win-loss column, questions will arise about whether Stoops is the long-term answer for the program. So, clearly, this is a pivotal season for the Wildcats, who need to win six games and play in a bowl to have something tangible to point to in terms of progress.
Coincidentally, Kentucky's over/under at the Las Vegas sports books is exactly six. The Wildcats' nonconference schedule includes games against Louisiana-Lafayette, Eastern Kentucky and Charlotte, all of which should be relatively easy wins. After that, the victories are a bit harder to identify given a schedule that includes home games against Florida, Missouri, Auburn, Tennessee and Louisville as well as road games against South Carolina, Mississippi State, Georgia and Vanderbilt.
Which of those three seem likeliest to result in wins? According to The Courier-Journal, it's the contests against Florida, Vanderbilt and Louisville.
Keep in mind that Kentucky's loss to Florida last year -- the Wildcats' 28th straight in the series -- came in triple overtime and with the help of a missed delay-of-game call in Gainesville, while the loss to Louisville came in a 44-40 heartbreaker at Papa John's Stadium in which the Cardinals scored the winning TD with under five minutes to play. Both of those games are at home this year. And while the Vanderbilt game is on the road, Kentucky is coming off a comfortable 17-7 2014 win over Vandy, which is in disarray after Derek Mason fired both coordinators following a 3-9 debut season.
There are question marks across much of the SEC East, and Kentucky has made enough progress that games against Missouri, Tennessee, South Carolina, etc., shouldn't be written off as losses. But either way, the Wildcats need to find at least three wins in conference play in order reach the postseason for the first time since 2010 and take the first step toward legitimate SEC contention.
Image credit: Mark Zerof-USA TODAY Sports
---
---