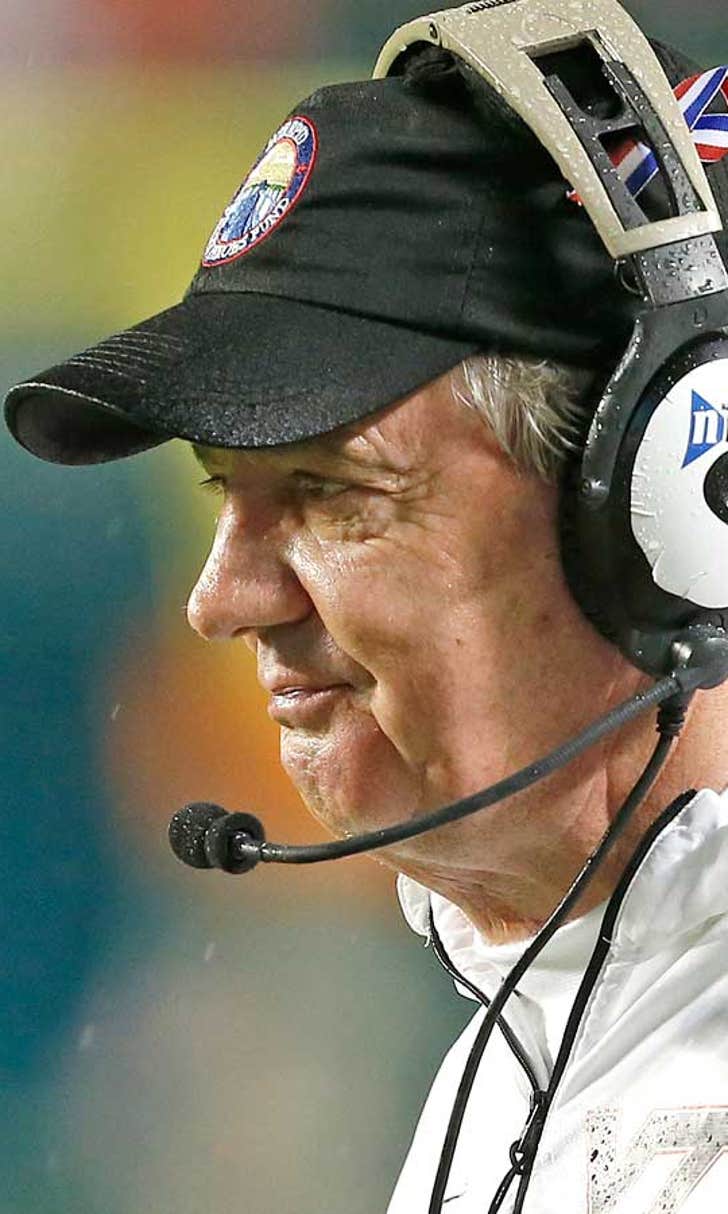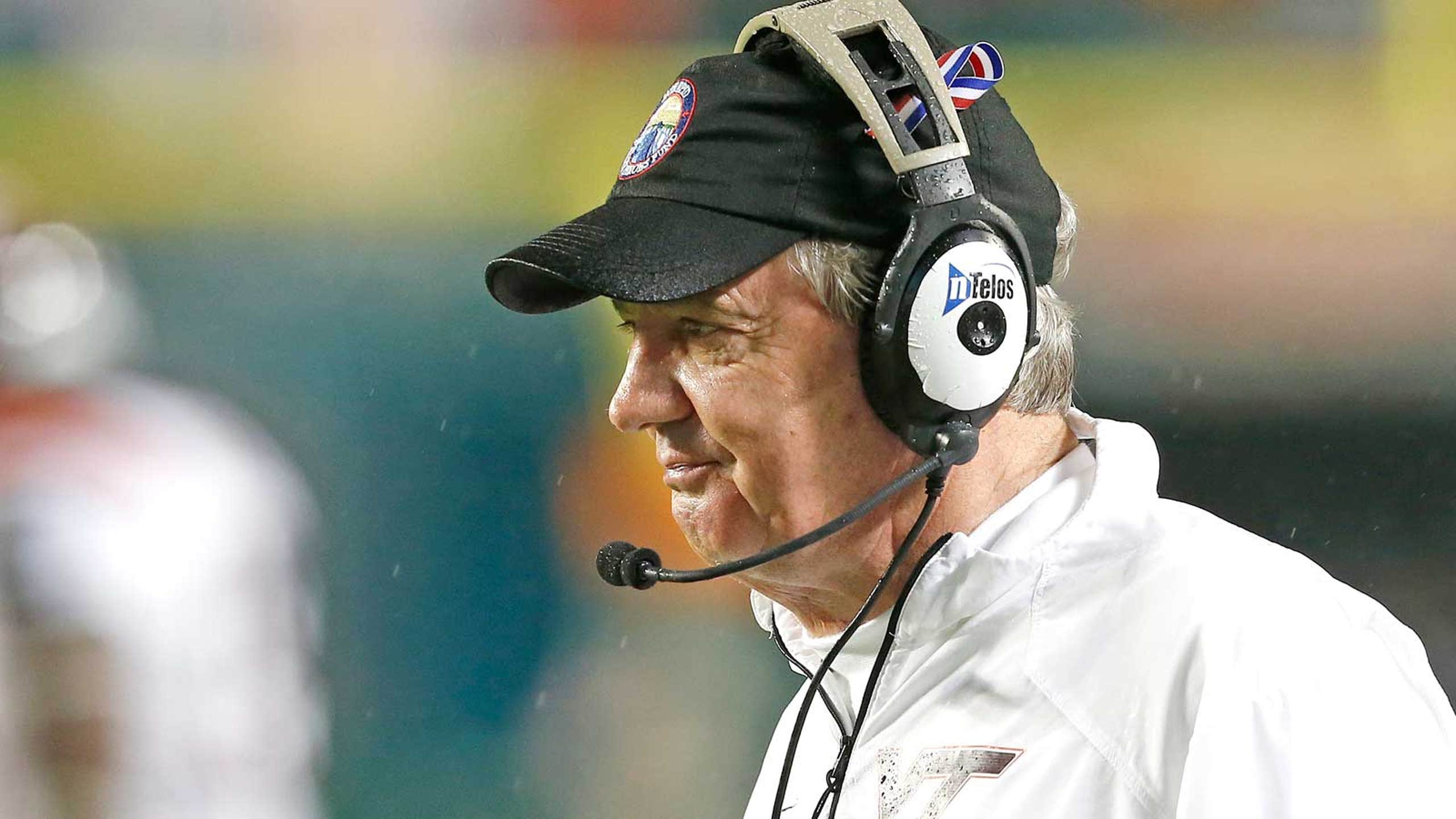 WATCH: Heels hand Beamer an OT loss in final home game
BY foxsports • November 21, 2015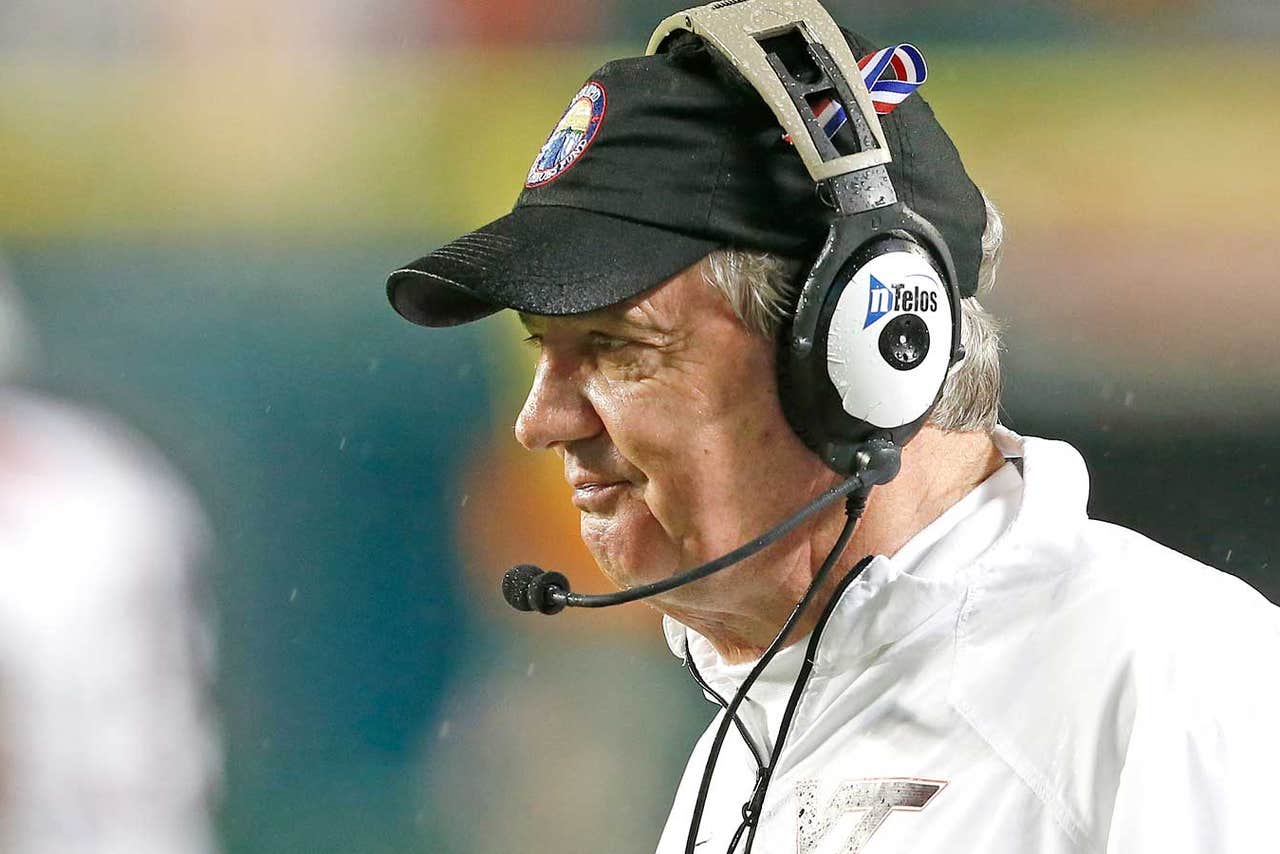 Virginia Tech did all it could to try and get retiring head coach Frank Beamer a win in his final home game, but North Carolina would not comply. The No. 17 Tar Heels let a late lead slip away only to top the Hokies, 30-27, in overtime on Saturday to clinch the ACC Coastal Division.
Virginia Tech (5-6, 3-4) tied the Tar Heels (10-1, 7-0) with a little over a minute left in regulation, then scored a field goal on its only possession in overtime. UNC would follow up with a five-yard TD pass to Quinshad Davis to break the hearts of Hokies fans all over.
"We battled all day long," Beamer told ESPN after the game. "We got down a couple of scores and came back. I'm proud of them. ... It was a tough game to lose but I'm proud of my players."
Beamer said he was touched by crowd's show off support during the game.
"We have the greatest fans ever, there's no question about it and I appreciate them," Beamer said. 
Up 24-17 with a little over two minutes left in the fourth quarter, the Tar Heels appeared to have a win locked up. However, North Carolina QB Marquise Williams fumbled and it was recovered by Virginia Tech at the Heels 48-yard line to give the Hokies the ball and new life with 2:12 remaining on the clock. It was Williams' third fumble of the day.
Virginia Tech advanced to the 4-yard line and appeared to tie the game when Michael Brewer hit Isaiah Ford on the left side of the end zone on third down, but it was ruled that Ford did not maintain possession of the ball.
With the game on the line, Brewer looked to Ford again, and this time the Hokies receiver held on to the ball for the game-tying score and their second touchdown of the final three minutes.
North Carolina would get the ball with 1:07 left in the game, but the Virginia Tech defense was able to keep the Heels from scoring to force overtime.
The game was the final one at Lane Stadium for Beamer, who coached at Virginia Tech for 29 years and is the winningest active coach in the FBS.
---
---