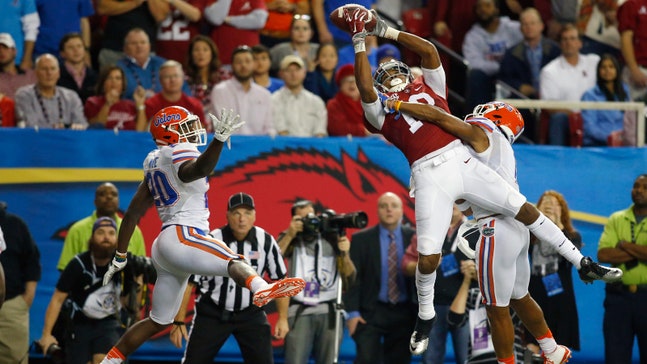 WATCH: Alabama's Stewart leaps over three Gator defenders for fantastic TD grab
Published
Dec. 5, 2015 7:08 p.m. ET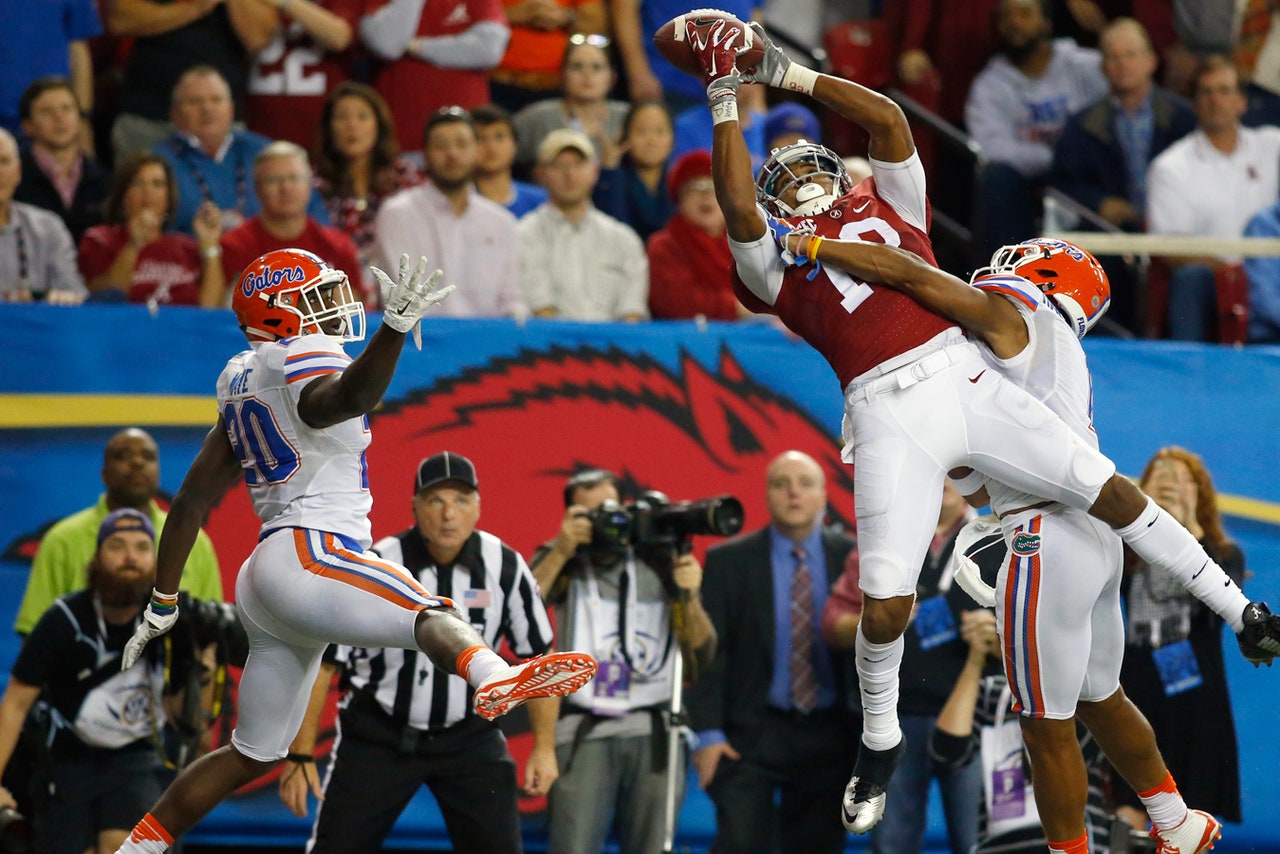 After Calvin Ridley made a spectacular catch in the SEC title game against Florida, fellow Alabama receiver ArDarius Stewart felt like getting into the mix. 
Stewart made a ridiculous catch in the corner of the end zone -- leaping up and making the grab among three Gator defenders in close proximity. Not only was this a fabulous display of acrobatic athleticism, but the touchdown catch also gave Alabama a two-score lead deep in the third quarter. 
Credit Crimson Tide quarterback Jake Coker for extending the play and making the requisite throw. He avoided a blitz off the edge, stepped up in the pocket and hurled the pass downfield off of one foot. 
Alabama ultimately went on to win the game by a score of 29-15. Expect the Crimson Tide to feature as one of the four teams in the College Football Playoffs. 
---
---