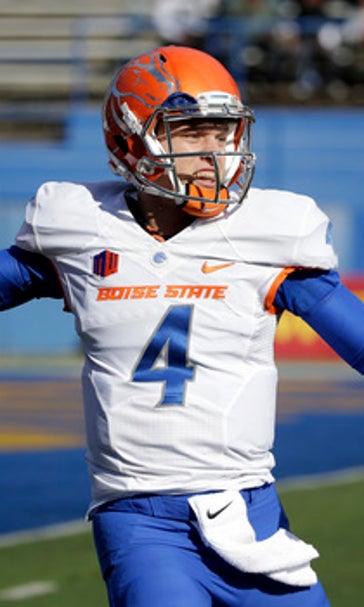 Washington State returns to 'The Blue' to face Boise State
BY foxsports • September 9, 2016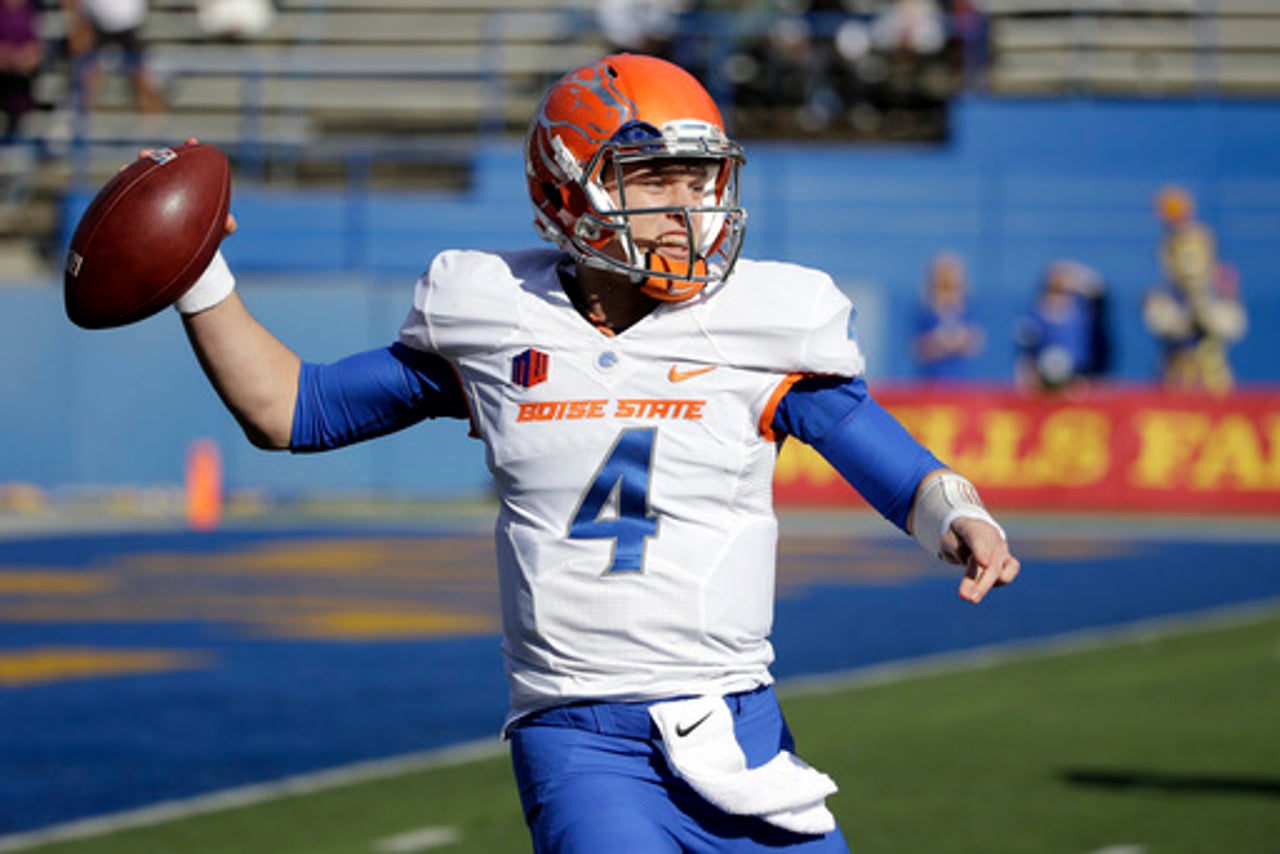 BOISE, Idaho (AP) It happened long enough ago that it's become a footnote in Boise State's history.
Fifteen years ago, Washington State arrived in Boise and handed the Broncos a 41-20 beating. In the time since, Boise State is unbeaten in 33 non-conference regular-season games on its blue turf.
Oregon visited and walked away with a loss. The same with Oregon State, Washington and BYU along the way.
And now the Cougars return to Boise State on Saturday night for a game with increased importance for Washington State's psyche. The Broncos must have a win to be part of the national conversation as the season goes on.
The urgency for Washington State comes after the Cougars stumbled for the second straight year in an opener against an FCS program. Last year it was Portland State. This time, it was neighboring Eastern Washington pulling out a 45-42 victory.
But traveling to Boise State presents itself as the kind of game Washington State could win considering the circumstances. It's what the Cougars did last season on their way to nine wins, many of those coming when they were least expected. That team displayed its resilience immediately after the opening loss to Portland State last season by winning on the road at Rutgers.
Does this group have the same resolve?
''Maybe we have a certain mentality on the road, like us against the world,'' Washington State quarterback Luke Falk said. ''Maybe we need to get that at home.''
Washington State's loss in the opener was also a potential setback for the Broncos. Washington State was supposed to be the marquee opponent on the Broncos' non-conference slate that still includes Oregon State and BYU.
''We certainly have a big challenge trying to slow those guys down,'' Boise State coach Bryan Harsin said.
Other things to watch as the Broncos and Cougars meet for just the fifth time:
FAMILY TREE: Excuse Boise State quarterback Brett Rypien for disagreeing with some members of his family this week. Rypien's uncle, Mark, is in the Washington State athletic hall of fame and he has also been one of his nephew's major supporters.
Except for this week. The Rypien clan's loyalties are split. Everyone wants to see Brett have a good game and he's coming off throwing for more than 300 yards in the first half of Boise State's season-opening win over Louisiana. But some of the family would like to see the Cougars come out on top.
''(Mark's) already told me, he hopes I throw for a lot of yards in that game, but we lose by three,'' Rypien said.
FALK'S CHOICE: Growing up in Logan, Utah, Falk saw Boise State regularly when it would visit Utah State. Falk had interest in the Broncos as a senior in high school and tried to draw their attention. The response he got from Boise State fell in line with other programs.
''Not much. Pretty much like every school,'' Falk said.
If Washington State is to win in Boise, it will need Falk to be at his best. Falk did his part against Eastern Washington, throwing for 418 yards and four touchdowns. But the Cougars failed to score on four straight possessions late in the second quarter and into the third quarter.
''Last week is over and we'll learn from the mistakes that were there,'' Falk said.
FEELING BLUE: Boise State is celebrating the 30th anniversary of its blue turf this season, but Washington State coach Mike Leach is not necessarily a fan of the tinted field.
''I'm glad I don't have to watch film on it every day, to be honest with you,'' Leach said. ''I think secretly those assistant coaches and those coaches at Boise, despite the fact it's a trademark thing, would rather watch their guys practice on grass so the bodies, there's a little more contrast with them running around than on blue turf. I'd rather watch it on green than a variety of colors.''
PROTECT THE BLUE: Boise State has not won on its home field since Oct. 24, 2015. The Broncos lost their final two home games of last season to New Mexico and Air Force. It was the first time Boise State dropped consecutive home games since 1997.
---