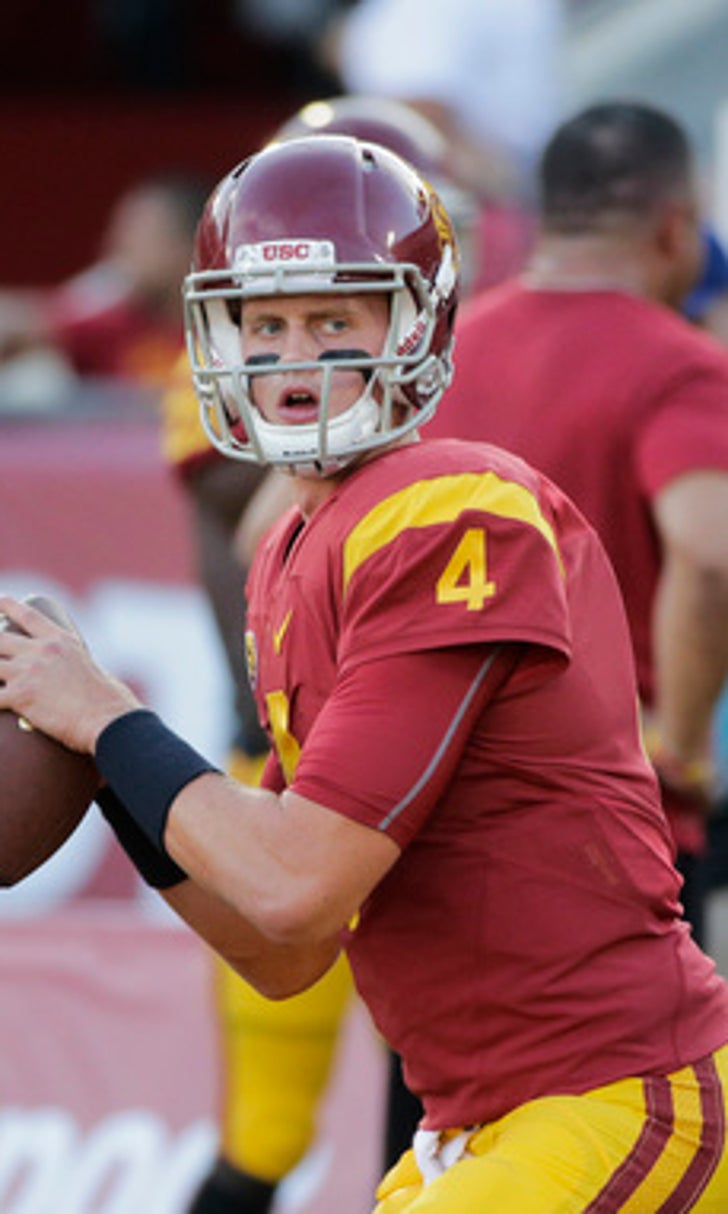 USC QB Max Browne's reward for 3-year wait is Alabama
BY foxsports • September 1, 2016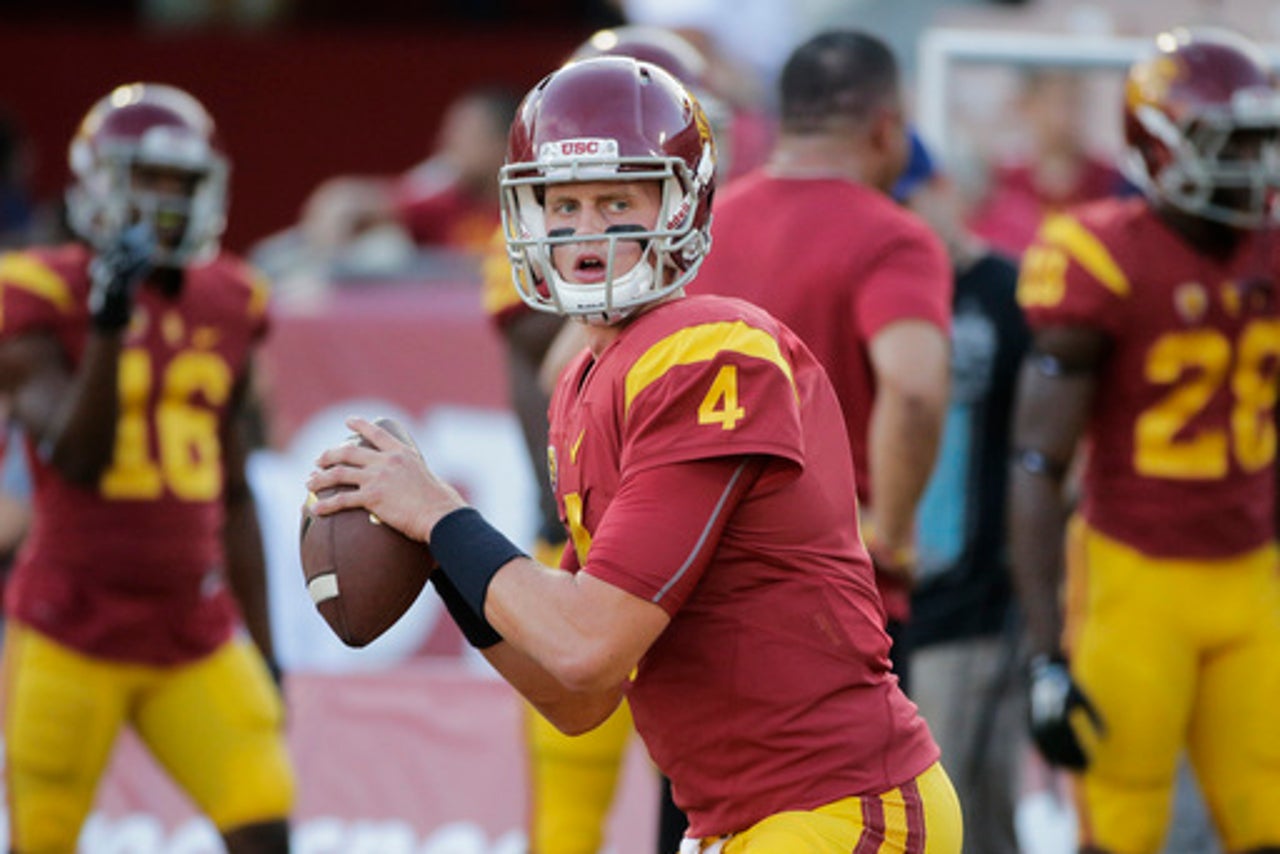 LOS ANGELES (AP) Max Browne has learned all about patience during his three-year wait to play for Southern California.
The quarterback hopes he isn't about to suddenly learn the dangers of getting what you wish for, too.
Browne finally makes his first start for the No. 20 Trojans on Saturday night in truly inhospitable circumstances. USC is taking on top-ranked Alabama and its imposing defense at the Dallas Cowboys' enormous stadium, which is likely to be filled with Crimson Tide fans making life miserable for Browne and his offensive line.
Browne has waited too long for this moment to let the Tide dampen his mood before the first truly meaningful snap of his college career.
''It's awesome,'' Browne said. ''It's why you come to USC, for sure. I've been waiting for four offseasons, so I'm glad it's finally here, for sure.''
Browne spent the past three years watching Cody Kessler from the sideline, including two seasons as Kessler's backup. Just two weeks after he held off freshman Sam Darnold to win the starting job he has coveted since enrolling early at USC in 2013, Browne must face the vaunted Alabama defense.
While he knows the Trojans' offense intimately from three years of study under coaches Clay Helton and Tee Martin, running that offense with the Tide rushing him is something else entirely. Thanks to the Trojans' scheduling, he gets no warmup games, no chances to build chemistry with his receivers and line.
If the circumstances worry him, Browne is making it impossible to tell.
''Very excited. Ready to go,'' Browne said. ''Long time coming. The past two weeks since I got the job have been long. Everything kind of goes fast, but this two-week period has been long.''
Browne was recruited out of the Seattle suburbs to USC by Lane Kiffin, who's now on the Alabama sideline as Nick Saban's offensive guru. Alabama was a strong contender for Browne, but he chose the West Coast powerhouse and embraced Kiffin's plans for Pac-12 domination.
It didn't work out immediately for Browne - and it didn't happen at all for Kiffin, who got fired five games into Browne's redshirt season in 2013. Browne stuck with his commitment to the Trojans despite Kiffin's departure, and his steadfastness earned the respect of his teammates, who voted him a team captain this week.
''Max hasn't played as a starter, but we all know what Max can do,'' tailback Justin Davis said. ''We have a great game plan drawn up, and we all have to execute it, not just Max. Alabama is great, but they're still just another opponent, and we're all ready for it.''
Browne is also getting plays from a new offensive coordinator for the first time, but at least it's a familiar face. Martin, the former Tennessee quarterback, was USC's passing game coordinator for the past two years and its receivers coach before that.
''I think the biggest chemistry (comes from) the fact that Coach Tee has been here since the day I got here,'' Browne said. ''I've got four offseasons, and I got to know Coach Tee very well, and how he likes to attack a defense.''
Browne is just the third starting quarterback for the Trojans since 2008, following four seasons of Matt Barkley and three years of Kessler. Browne has already graduated from USC with a communications degree, and he is taking MBA classes this fall.
Although Browne's wait felt endless at times, he realizes patience often leads to big things for USC passers.
John David Booty and Mark Sanchez both waited three seasons before becoming the Trojans' starter, while Matt Leinart had to wait two seasons before becoming a Heisman Trophy-winning star - and then there's Matt Cassel, who never became USC's starter at all.
Sanchez and Leinart both ended up as high first-round draft picks despite their waits, and Cassel is still enjoying a 12-year NFL career despite throwing only 33 passes at USC.
But after spending so long waiting for the future, Browne isn't thinking beyond his first chance to lead the Trojans.
''I definitely got to a point at times where you play mind games with yourself,'' Browne said. ''But you learn how to battle through it, learn how to just roll with anything. Competing and going out there and treating every practice as a game suits me well, for sure.''
---