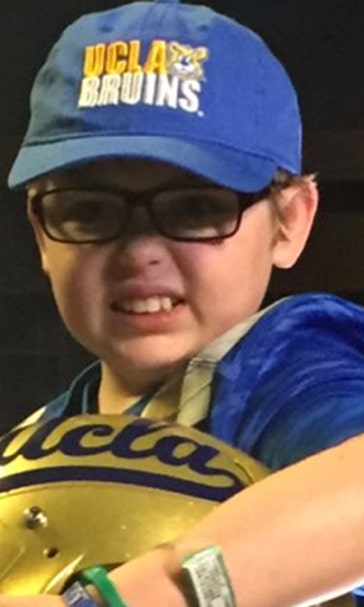 UCLA signs 9-year-old battling brain tumor in recruiting win for class
BY Barry Werner • January 30, 2016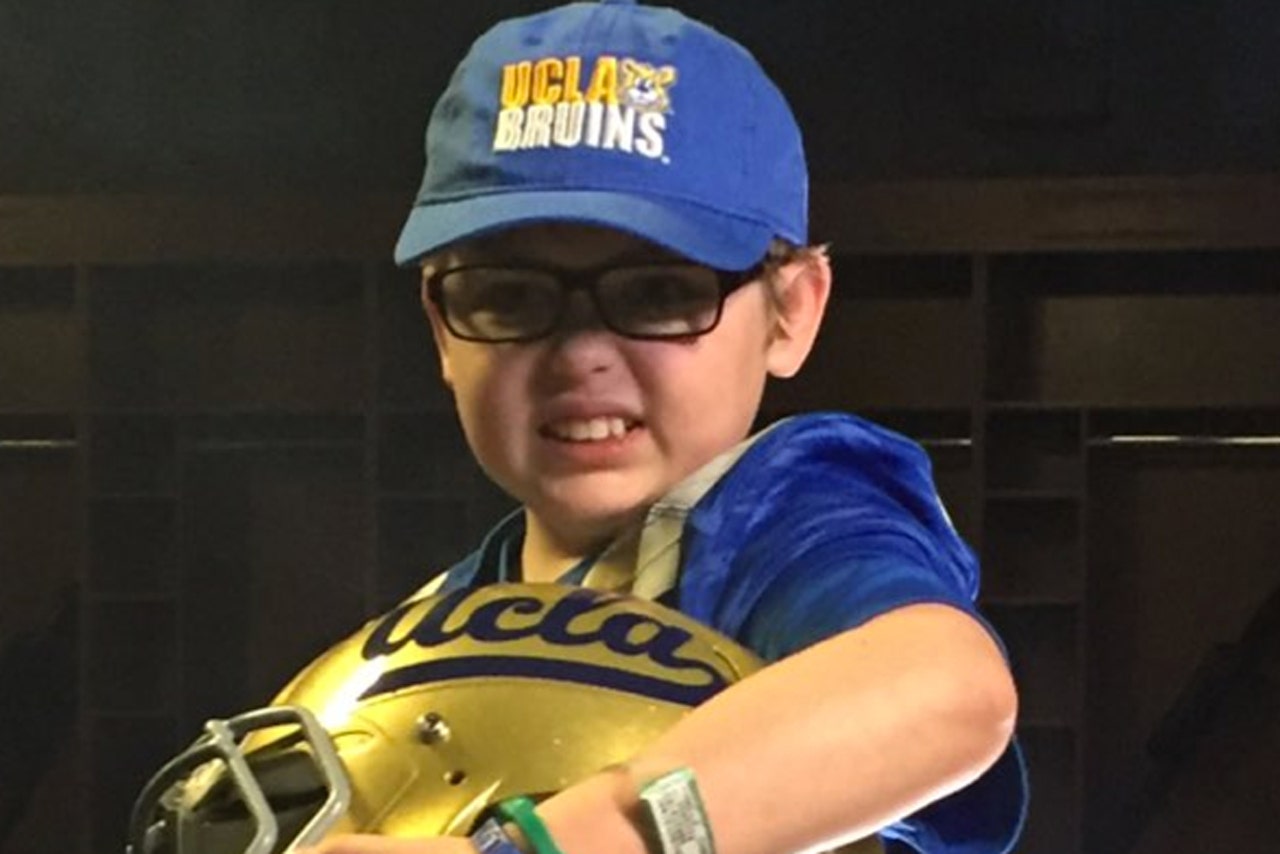 UCLA football brings you the warmest and fuzziest story of Saturday.
Head coach Jim Mora and the Bruins announced on Twitter they have added a "5-star recruit", and not just any 5-star player.
The Bruins were able to sign Cade Spinello. 
Spinello is a 9-year-old who is blind and battling a brain tumor. He's also a huge UCLA fan.
Spinello officially is a Bruin. He was involved with the team last season, joining UCLA for a practice in September.
Cade Spinello suffered vision issues at age 3. While having surgery to remove a brain tumor, he then suffered a stroke.
Spinello was left legally blind. He later became a Bruins fan and the program has embraced him and his inspirational way.
For more information, check the Team Supercade Facebook page.
To make a donation to the family, a fund has been set up by friends. Write a check to "Caring for Cade" and send to: Wells Fargo, Attention Patty Riddle or Shaun Allen, 30622 Santa Margarita Parkway, Rancho Santa Margarita, CA 92688.
---
---