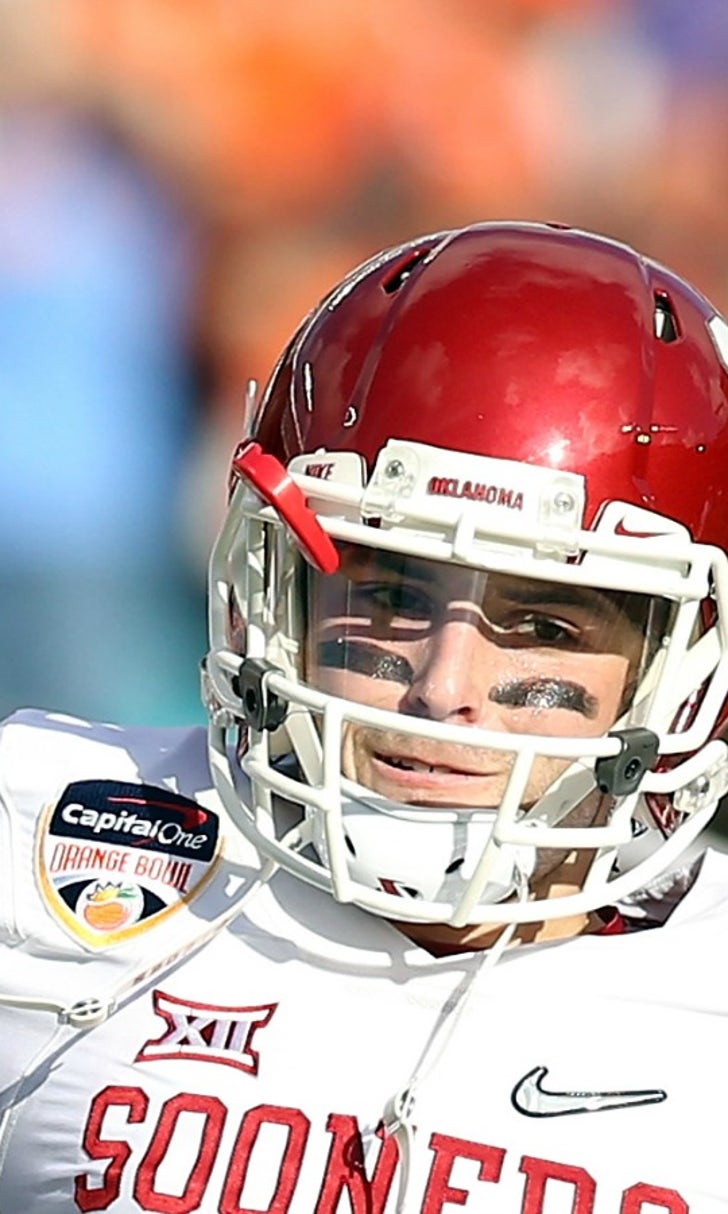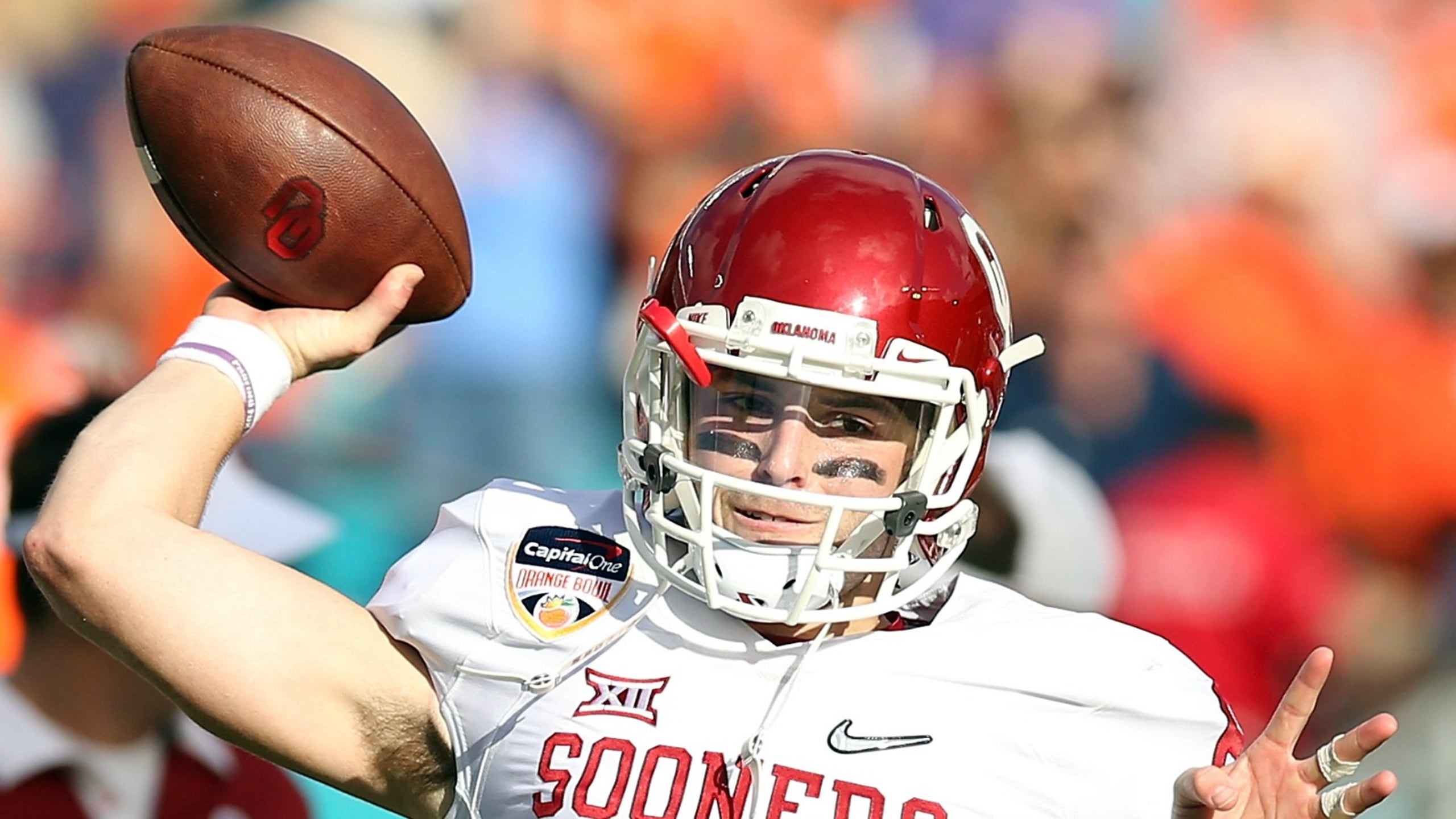 The Sooners' loaded offense should thrive behind Baker Mayfield
BY foxsports • November 15, 2016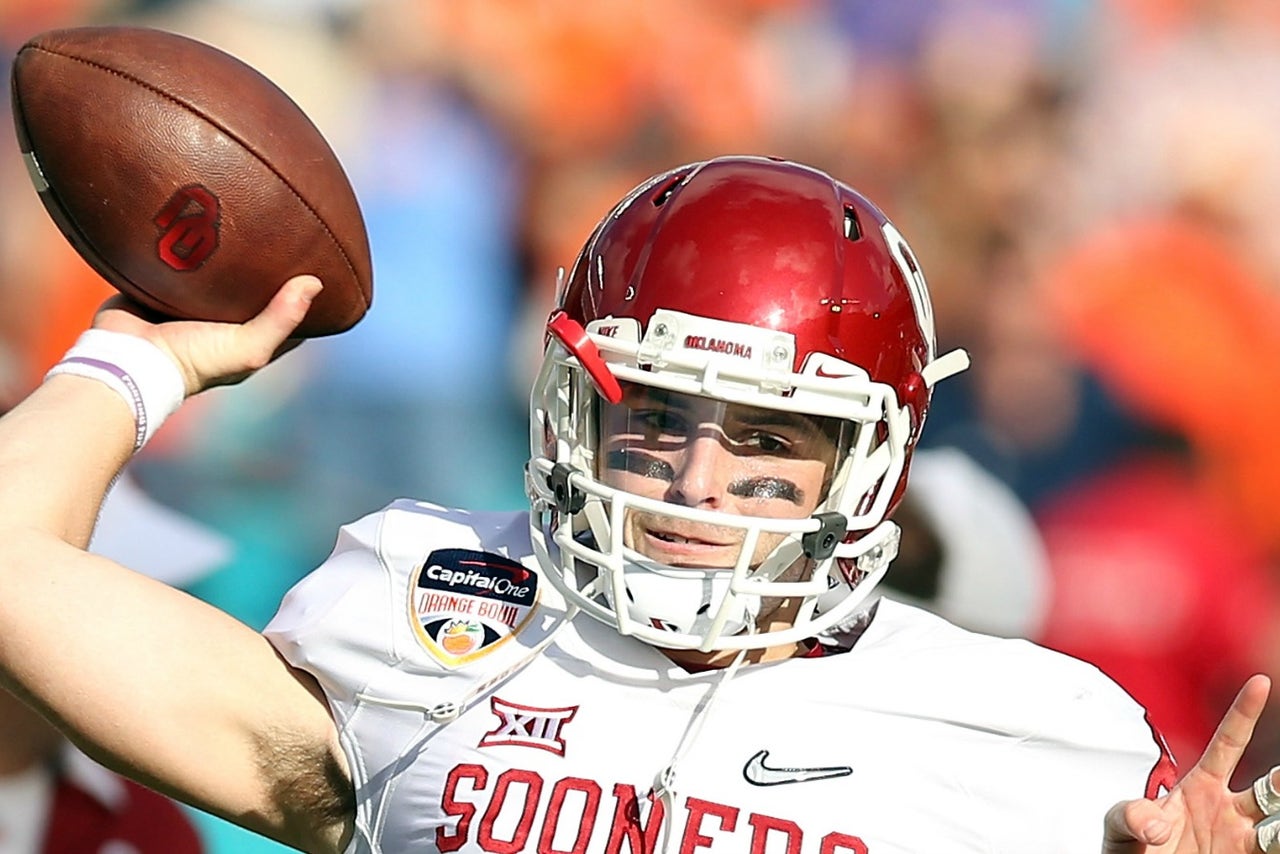 I just got home from a quick trip to see a bunch of teams, hitting four schools in three days. I'll start with my observations from my first stop: Oklahoma. Check out our TV features on FOX Sports this fall. I was excited with some of the stuff we got.
I watched OU's practice Wednesday morning. Baker Mayfield looked really, really sharp. I felt like the ball barely hit the ground on all of his reps. I'd asked Bob Stoops after what he thought the most underrated aspect of Mayfield's game was. He said it's Mayfield's accuracy and how quick he is. He completed over 68 percent of his passes in his debut season with the Sooners and in Lincoln Riley's offense. I would expect that number to be even higher in 2016.
*I didn't see too much of Texas A&M transfer Kyler Murray in action, but he was much, much thicker than a year ago when I saw him. He's still short but he doesn't look as much like a little kid out there. That said, the Sooners' only scholarship QB behind Mayfield this season is Austin Kendall, a 6-foot-1 true freshman.
*Obviously, the Sooners have two talented running backs in Samaje Perine and Joe Mixon. Both are huge backs with really quick feet. I don't think most college football folks get just how big these guys are unless you've seen them from field level. Stoops told me OU legend Barry Switzer had an interesting comparison for the 5-foot-10, 235-pound Perine: Earl Campbell. That's pretty heady stuff, but keep in mind we're talking about a guy who has a good chance to set the Sooners' all-time rushing mark in three seasons and pass some amazing backs -- Billy Sims, Adrian Peterson, Joe Washington, Steve Owens, Greg Pruitt, among others.
"I think with his size, I think what gets just overlooked is just how smooth he is," Stoops said of Perine. "How does that big guy score through the smallest of holes and the speed he generates when he's down field? You hardly ever see him get caught; you know how smooth he is really probably gets overlooked."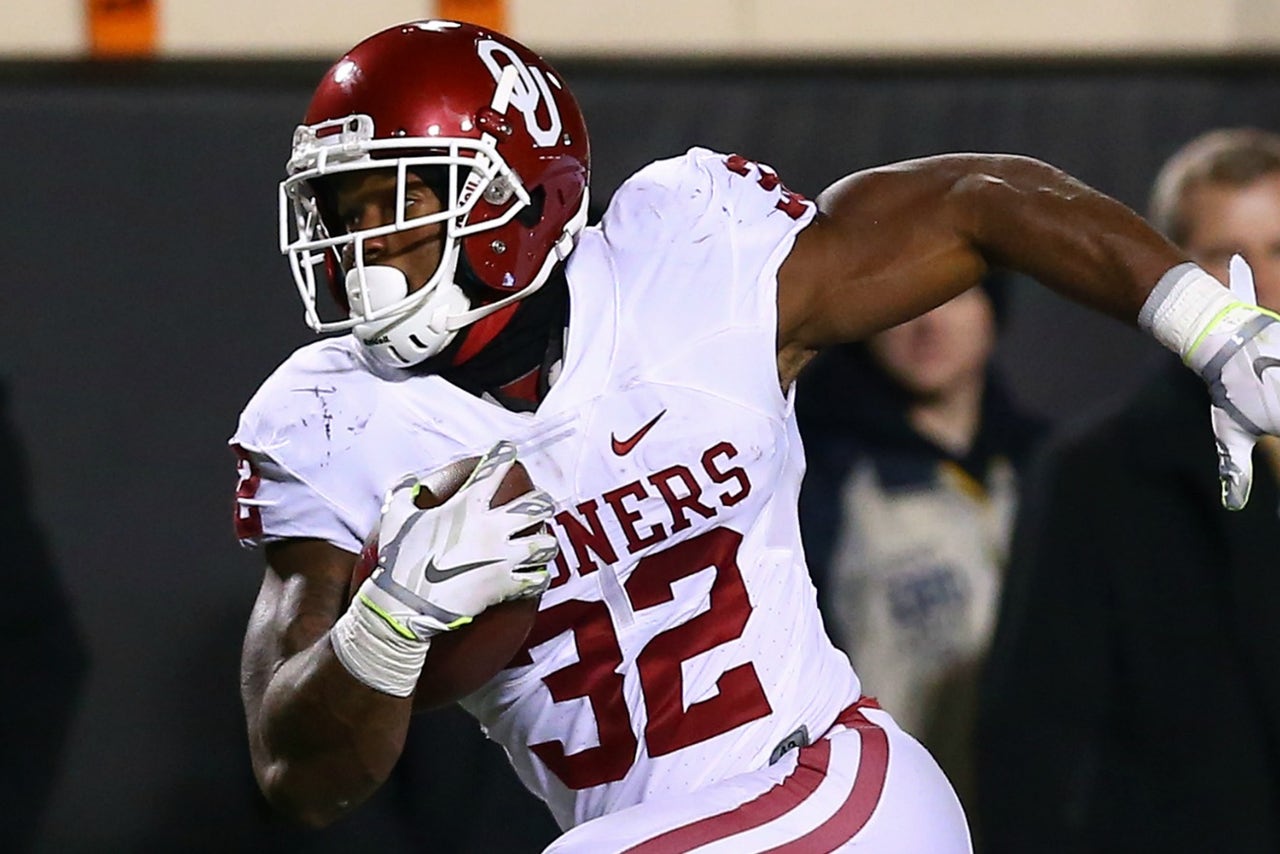 Samaje Perine (Tom Pennington/Getty Images)
OU has a promising young back behind Perine and Mixon in true freshman Abdul Adams, who is about 5-foot-10, 210 pounds and has generated some nice buzz inside the program. He looks like a big-time back and I expect will see plenty of action especially with the specter of the other two RBs possibly leaving early for the NFL after this season. OU got some bad news Friday when Rodney Anderson was declared out for the season with a neck injury, stemming from a hit he sustained in a scrimmage Thursday. He suffered a season-ending leg injury at Tennessee in last year's second game.
"I hate it for Rodney," Stoops said. "It didn't appear to be much of an injury at the time and there's no paralysis or anything like that. But we found out this afternoon that he will be out for the year. Rodney is a strong guy and will rebound from this just like he came back after missing most of last season. He was practicing exceptionally well and had positioned himself to have a role in this year's offense."
*OU will miss Sterling Shepard, who was a terrific play-making WR, but the Sooners still have a deep collection of options for Mayfield outside. Mark Andrews, the fast 6-foot-6, 250-pound sophomore, is quite a weapon. His ability to stretch the field is pretty rare for a guy that big. Mykel Jones is a speedy freshman from Louisiana who has impressed, as has 6-foot-3 sophomore A.D. Miller. I've heard he's made some nice strides of late. Penn State grad transfer Geno Lewis also will help a lot providing a reliable target. He made as good a catch Wednesday morning as I may see all season when he snared a one-handed grab with a guy all over him. Nick Basquine, a hometown kid from Norman, is another receiver I heard good things about.
I didn't see Jeff Mead and Dahu Green too much, but I know they're both towering receivers who also run very well and have a lot of upside but need more consistency. Those guys, along with explosive Dede Westbrook, make up a talented group.
*The O-line is very young, but it's big and physically looked like what you'd expect from a Top 10 program. This bunch is going to get a serious test in Week One against Houston and defensive coordinator Todd Orlando. Along with QB Greg Ward Jr, UH's D-line is its team strength. True freshman DT Ed Oliver is going to be a big star for UH. Mercy. I went there Thursday and will have more on them later this weekend.
---
---