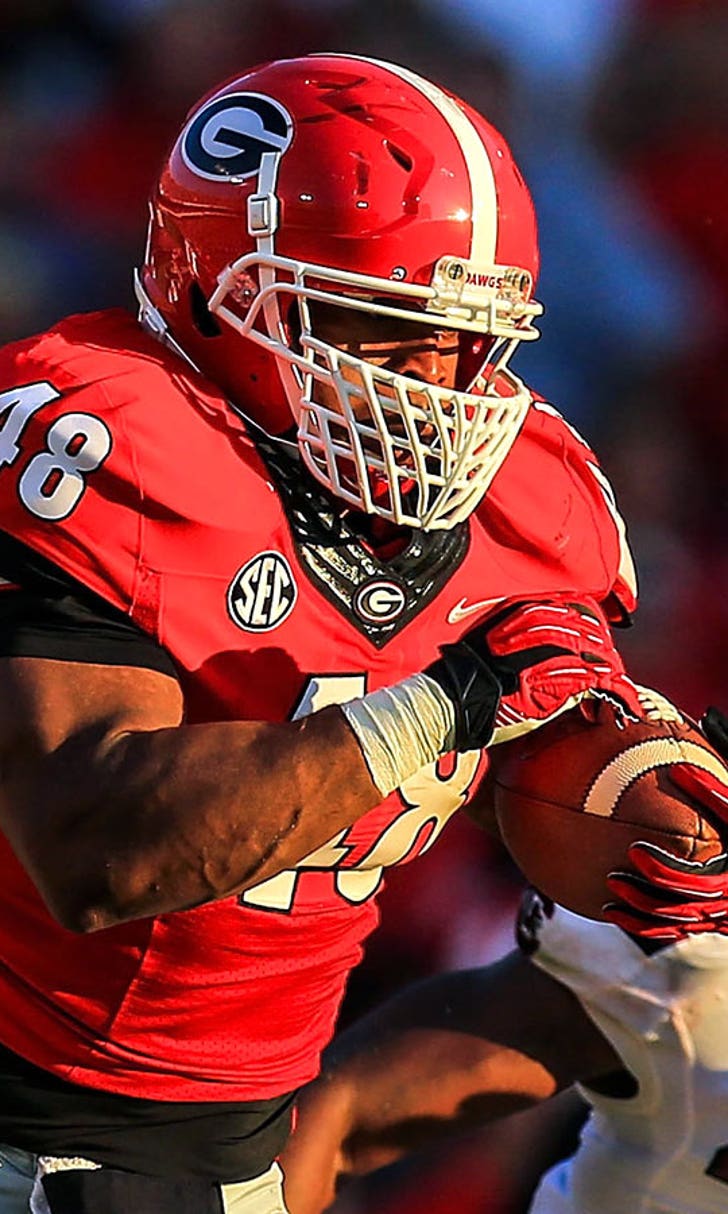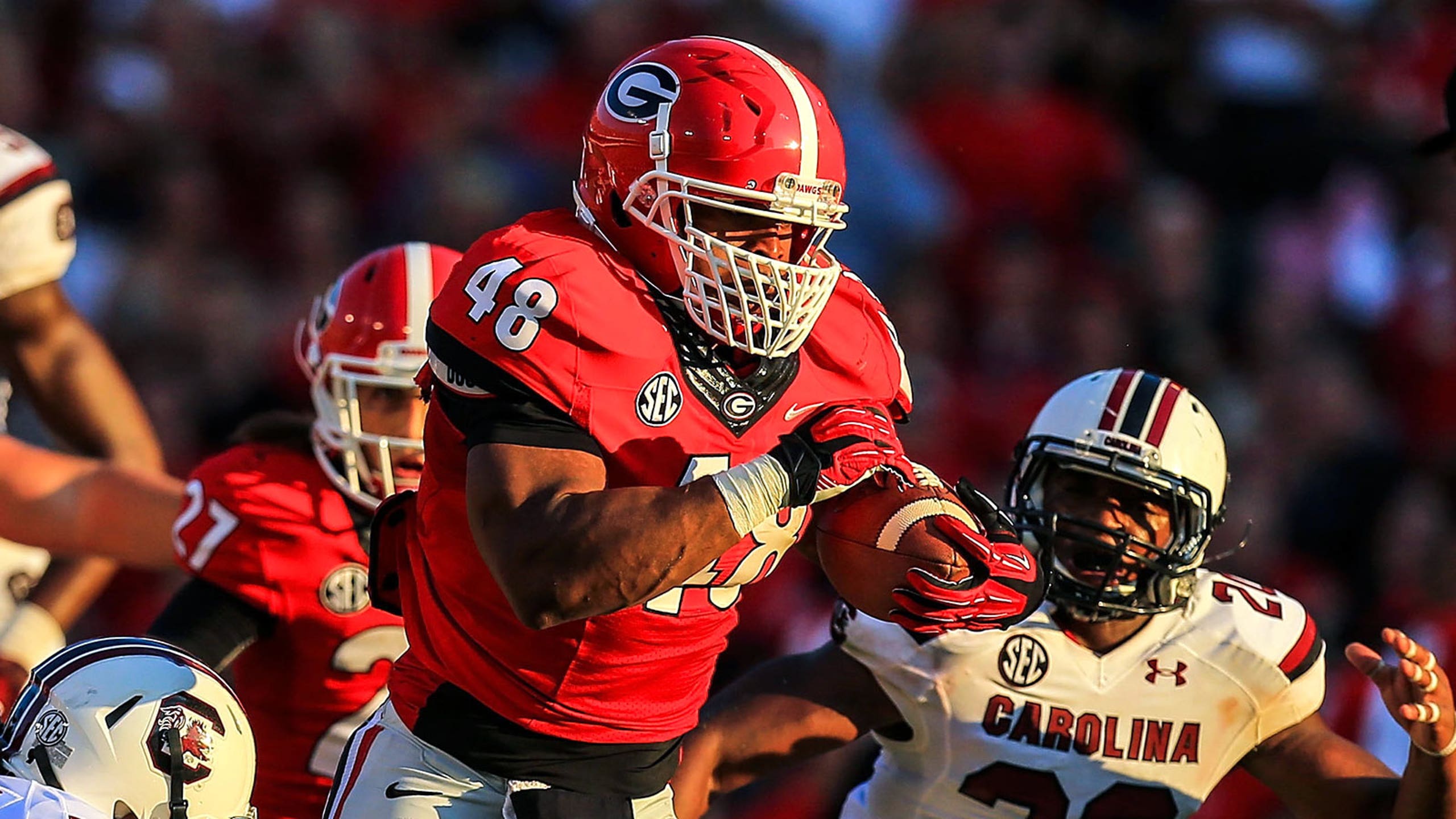 The incredible bulk: Georgia's new running back weighs 260-pounds
BY foxsports • October 14, 2015
Following the devastating injury to sophomore running back Nick Chubb, Georgia was forced to shift around personnel in an effort to replace the outstanding production of its star back. That's where Quayvon Hicks comes in. 
Shifting the team's 260-pound fullback to running back in preparation for Missouri won't be a one-time gimmick used only for short yardage or goal line packages according to head coach Mark Richt. 
"We've trained him in the past at that position, and he's got some pretty good running skills," Richt said. "He's a physical back and he's also probably a better pass protector as well. So that's the kind of guys we want to go into a game with."
That's one way to put it. Hicks has a career rushing average of over eight yards per carry, as he has 157 yards on 19 carries in his college career. 
"The tailback position is pretty easy," Hicks said. "You've got to be fundamentally sound, just like fullback. There are a lot of technique things. But once you get to the secondary or that second level, it's all on you. It all depends on what type of runner you are. Obviously Coach Richt has a lot of confidence in me being at that position. But that's not my focus. My biggest focus is that I'm doing everything I can to help this team win."
"Playing the position at 260 pounds, I just pound the rock," said Hicks. "I do what I do best. It's just like fullback. It's a man position. You've got to be a man."
You've got to be a man to tackle a former high school defensive tackle barreling down on you with the ball in his hands. Good luck Mizzou, you are going to need it. 
---