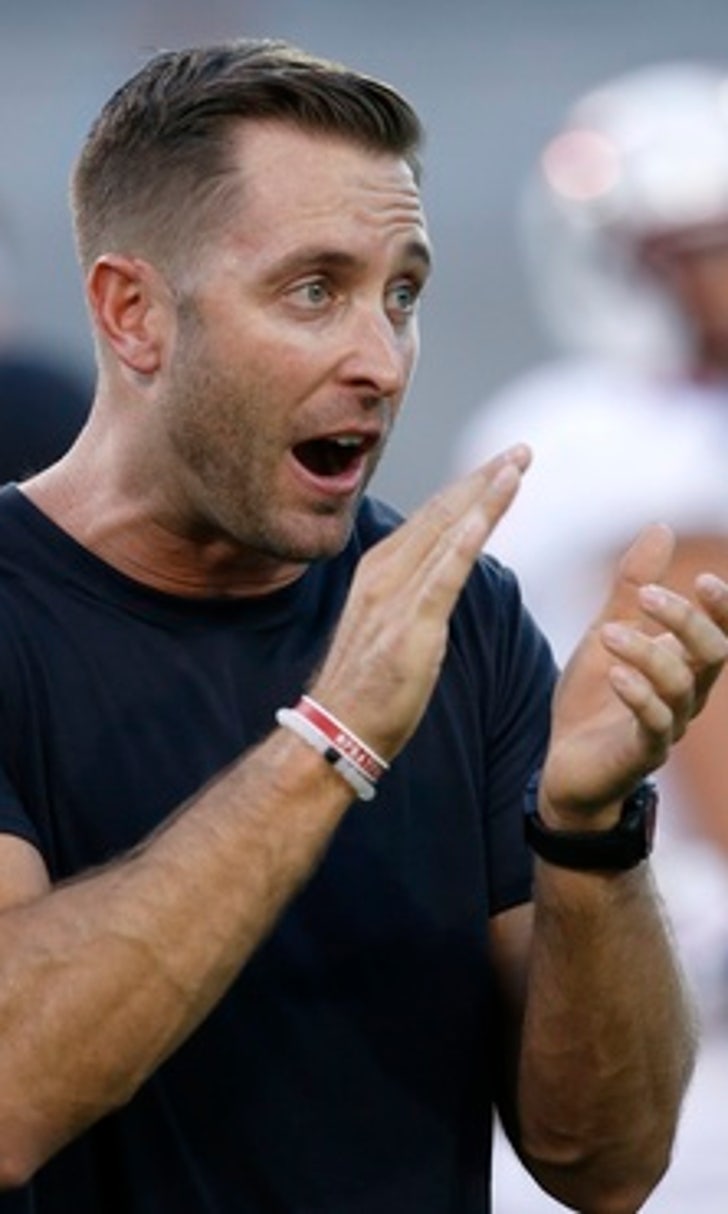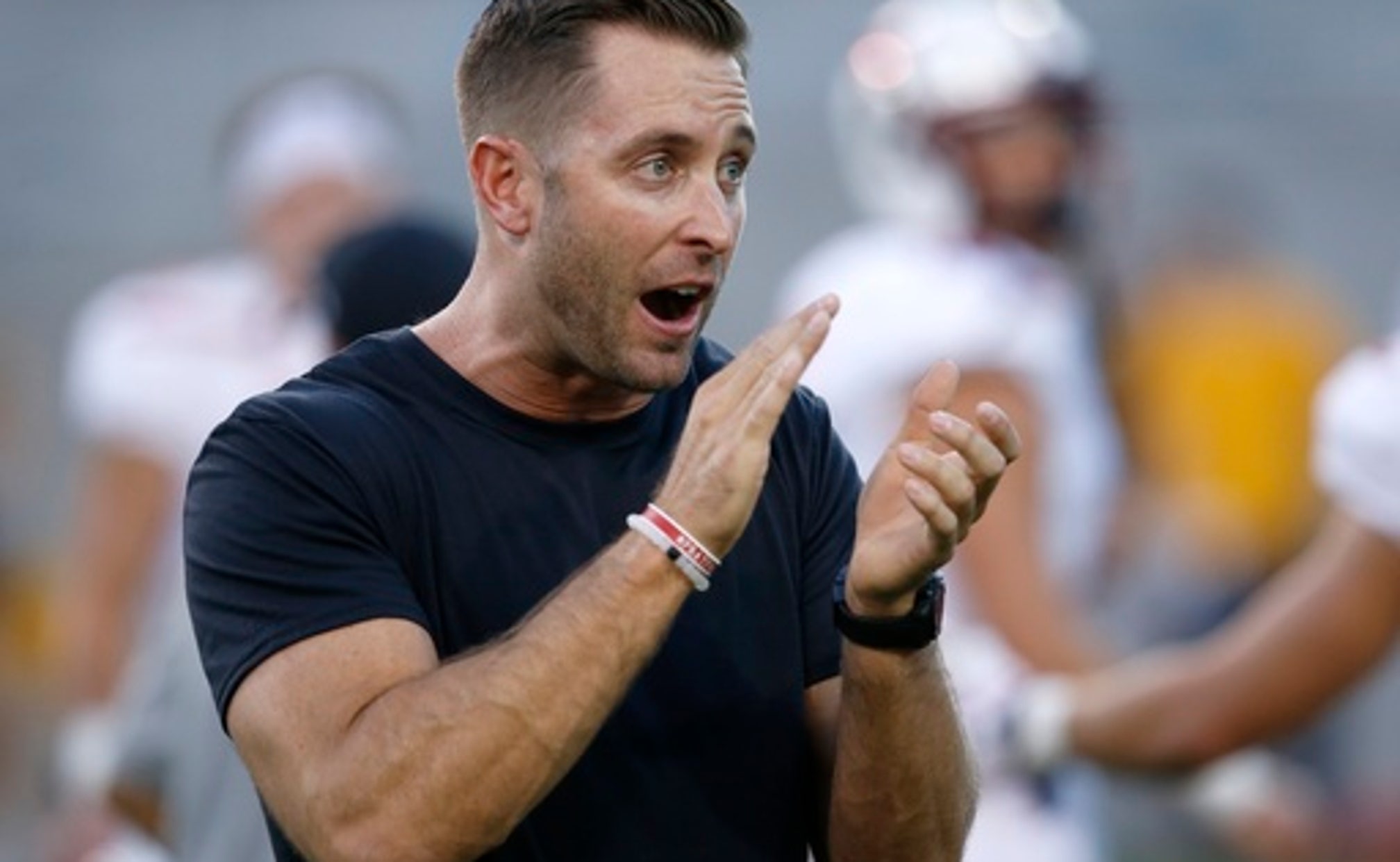 Texas Tech faces FCS image of itself in Eastern Washington
BY AP • September 1, 2017
LUBBOCK, Texas (AP) Texas Tech will face an FCS version of itself in the season opener.
That could mean an early test for the Red Raiders in their quest to get better on defense.
Coach Kliff Kingsbury's fifth season begins at home Saturday against Eastern Washington, the FCS leader with 401 yards passing per game last season while making it to the semifinals of the playoffs in a season that began with a win at Pac-12 team Washington State.
''A lot of these games were scheduled before my arrival, but Eastern Washington's one that I think anybody around the country, you schedule them, you're going to have your hands full,'' Kingsbury said. ''We know their history.''
Eastern Washington has three wins over FBS teams the past five seasons, including the 45-42 win last September over a Washington State team with former Tech coach Mike Leach.
While the Eagles have a new head coach, they return players at 21 of 22 positions with starting experience. They led all FCS teams in passing for the second year in a row, while ranking second with 530 total yards and 42.4 points a game.
''It can't be a trap game when you look at the results around the country the last few years playing FCS teams, and our players know that,'' Kingsbury said. ''Washington State had a very good football team.''
Since winning his first seven games at Tech's coach in 2013, Kingsbury is 17-26. The Red Raiders have averaged 38.8 points under Kingsbury and allowed 39.6. They led the nation with 565 total yards and 463 yards passing per game last season, when they scored 524 total points - and gave up 522.
''We tend to do that on offense, but in a little bit different way,'' said Aaron Best, the former EWU player and offensive line coach who was promoted to head coach after last season. ''So the defense will have seen some of that, but definitely not the speed and the athleticism that Texas Tech has.''
Some other things to know about the season opener for both teams:
SIMILAR DEBUT
Best's head coaching debut will come versus the same team former head coach Beau Baldwin made his EWU head coaching debut against back in the 2008 opener, a 49-24 loss to Texas Tech. Best is a 1996 graduate of Curtis High School in Tacoma, Washington, and Baldwin graduated from the same school six years earlier. Best was making his debut in the 2008 game as Baldwin's offensive line coach, a role he held until his promotion last January when Baldwin left to become offensive coordinator at California.
COACH'S ASSESSMENT
''I think we're in a good place as a program. We like where we're at. We like how hard our team has worked. We like our coaching staff, so now we've just got to go get it done,'' Kingsbury said.
I LIKE SPIKE
The Red Raiders will honor the late Spike Dykes with decals on their helmets. The stickers will feature an image of Dykes getting doused with water after a victory and the phrase ''I Like Spike,'' a popular saying for Tech fans during his 13 seasons leading the program. Dykes died in April at 79.
EXTRA POINTS
Eastern Washington is 10-24 overall against FBS teams. ... Even after leading receiver Jonathan Giles transferred, Tech returns three receivers who had at least 55 catches and seven touchdowns last season. ... Eastern Washington, 12-2 last season, ranked fifth in the preseason STATS NCAA FCS Top 25 and fourth in the coaches poll.
---
More AP college football: http://collegefootball.ap.org and https://twitter.com/AP-Top25
---
---