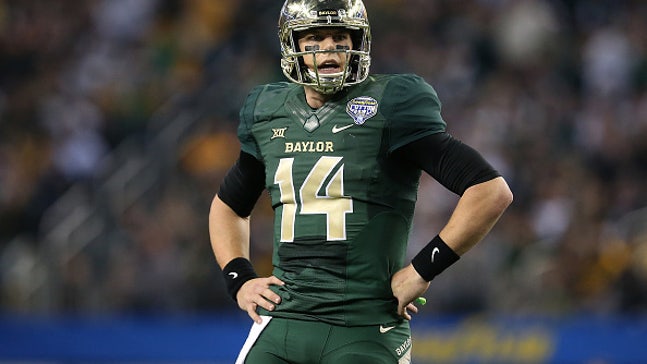 Texas staffer takes shots at Baylor, Texas A&M during draft
Published
May. 2, 2015 5:06 p.m. ET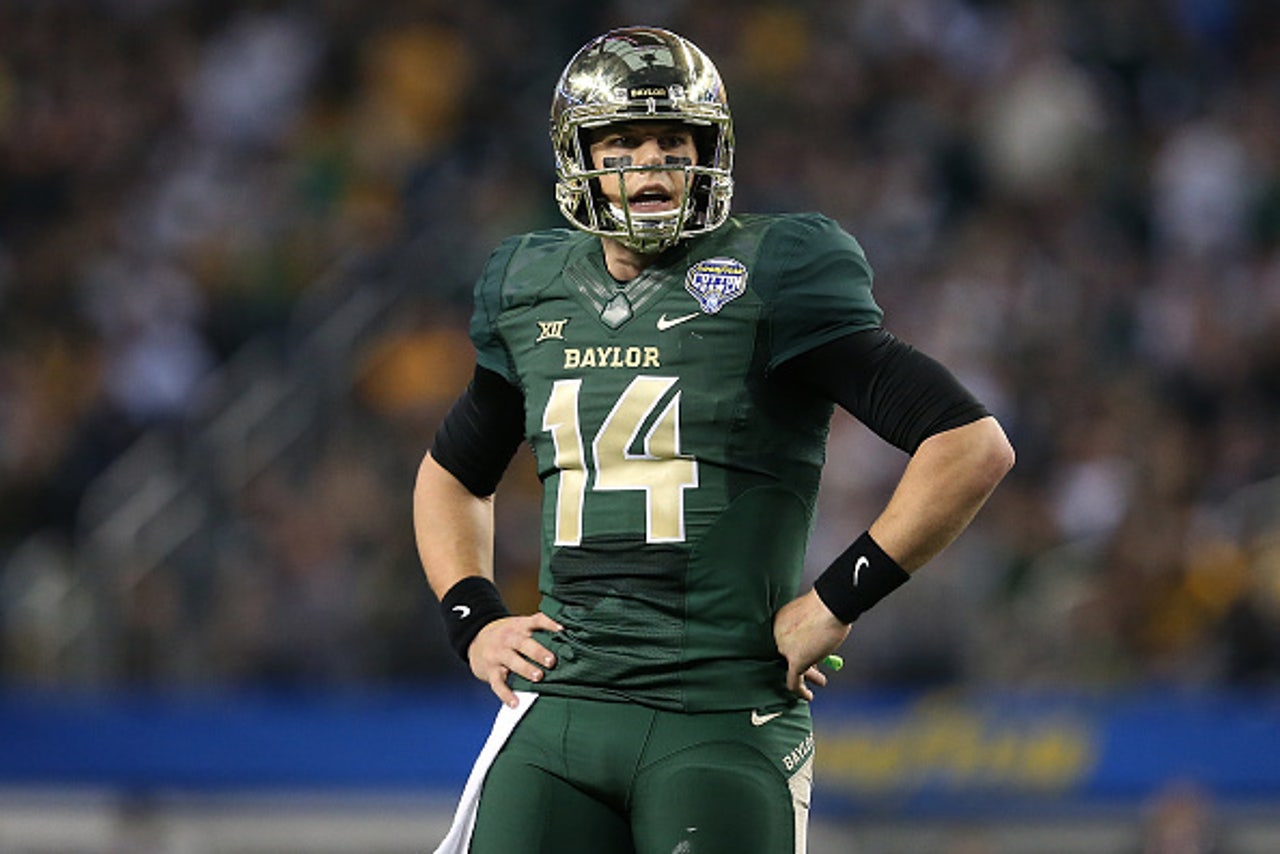 By Dan Lyons
As strange as it sounds, Baylor has been the dominant college football program in Texas over the last few seasons. Texas A&M is still basking in the glow of its move to the SEC and the exciting Johnny Manziel era in College Station. Texas, meanwhile, is in the middle of a full rebuild under Charlie Strong, who is entering his second season in Austin. That isn't preventing Texas director of player personnel Mike Giglio from taking shots at Baylor and A&M.
During Saturday's final day of the NFL Draft, Giglio used an ESPN clip to promote Strong-product Teddy Bridgewater over an unnamed Manziel. He also took a shot at Baylor's quarterback development after the Jets took Bryce Petty in the fourth round.
"Sounds like that's what helped (Bridgewater) become NFL Rookie of the Year instead of that spread QB taken before him," Giglio wrote on Twitter. "Not much teaching going on up there huh? (Todd McShay) said he identified fronts in HS! Come to ATX & learn to be a pro!"
The NFL Draft is a tremendous opportunity for top programs to promote themselves to fans and recruits. For the most part, they don't do it by putting down rival teams, but Giglio didn't seem to have any issue with taking some shots on Saturday.
More from College Spun:
---