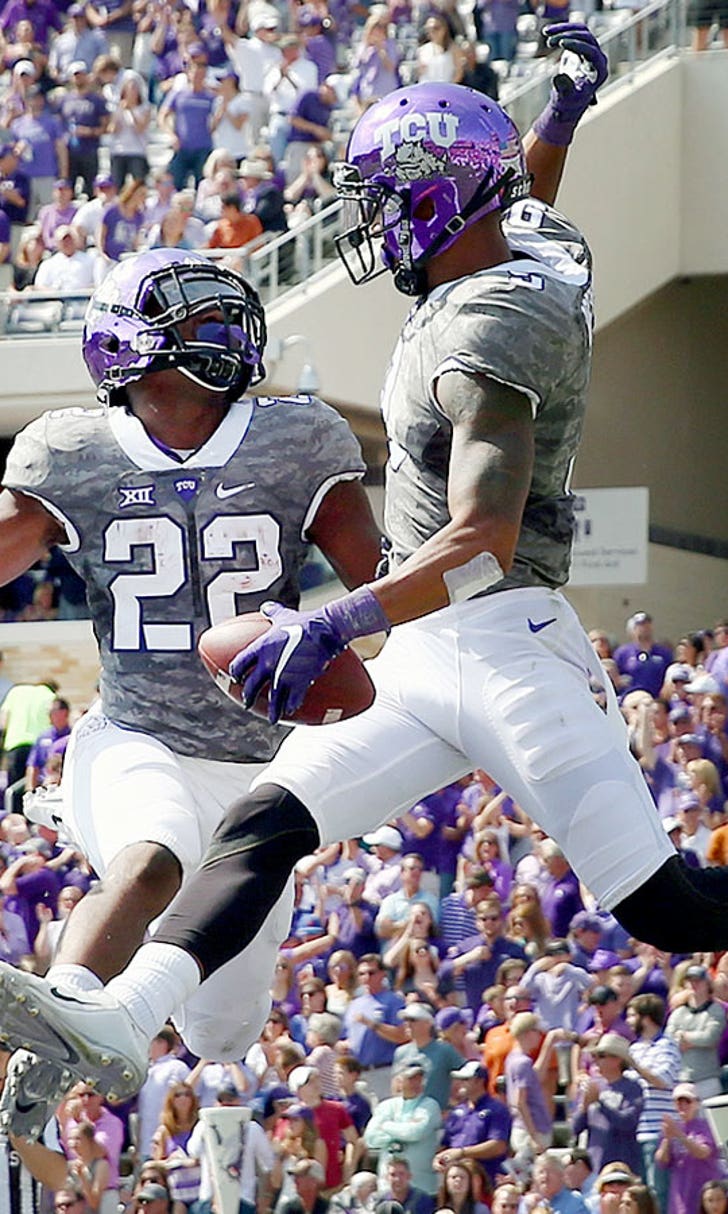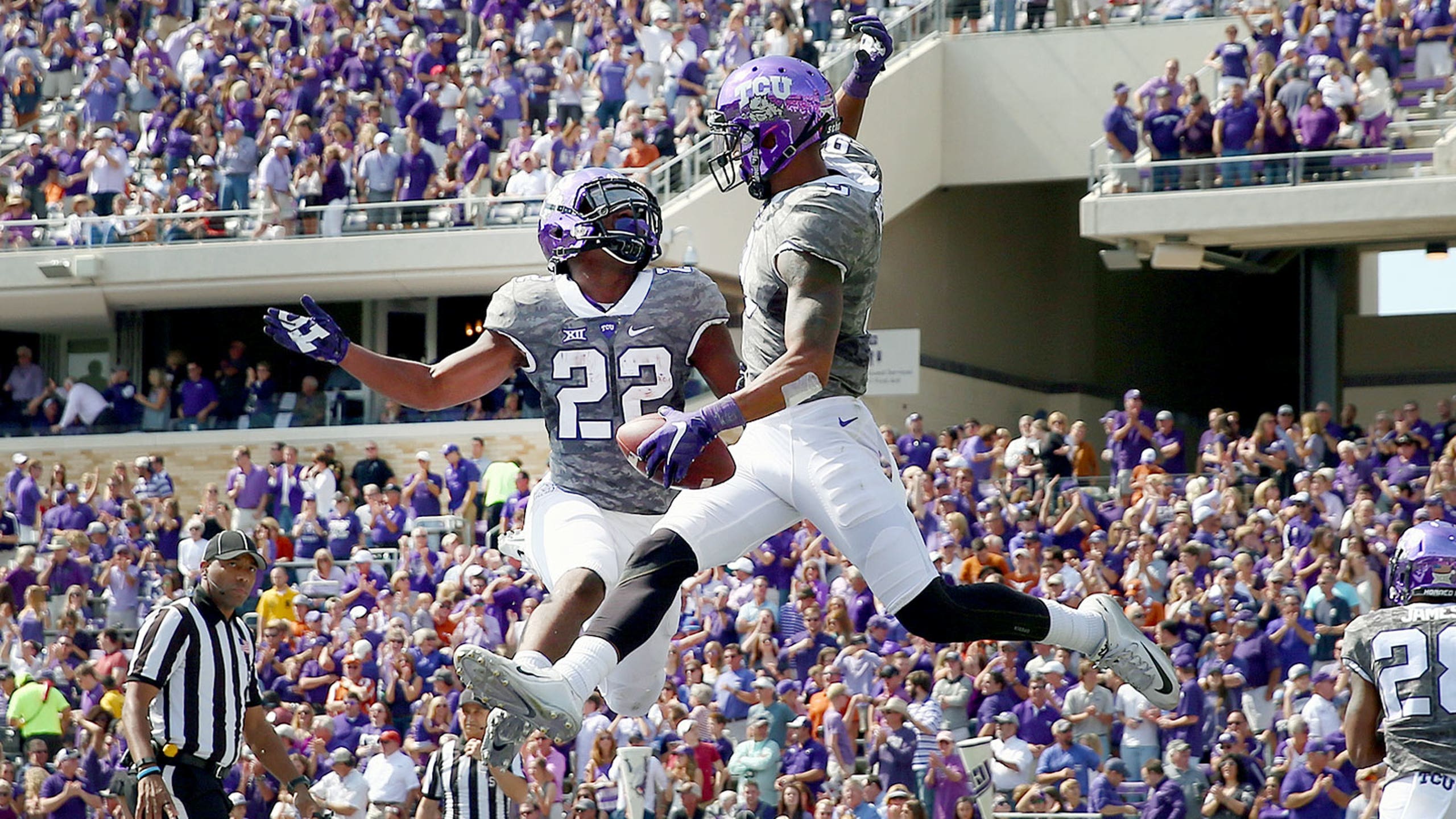 TCU's foes are only 1 reason why schedule has been especially trying
BY foxsports • October 15, 2015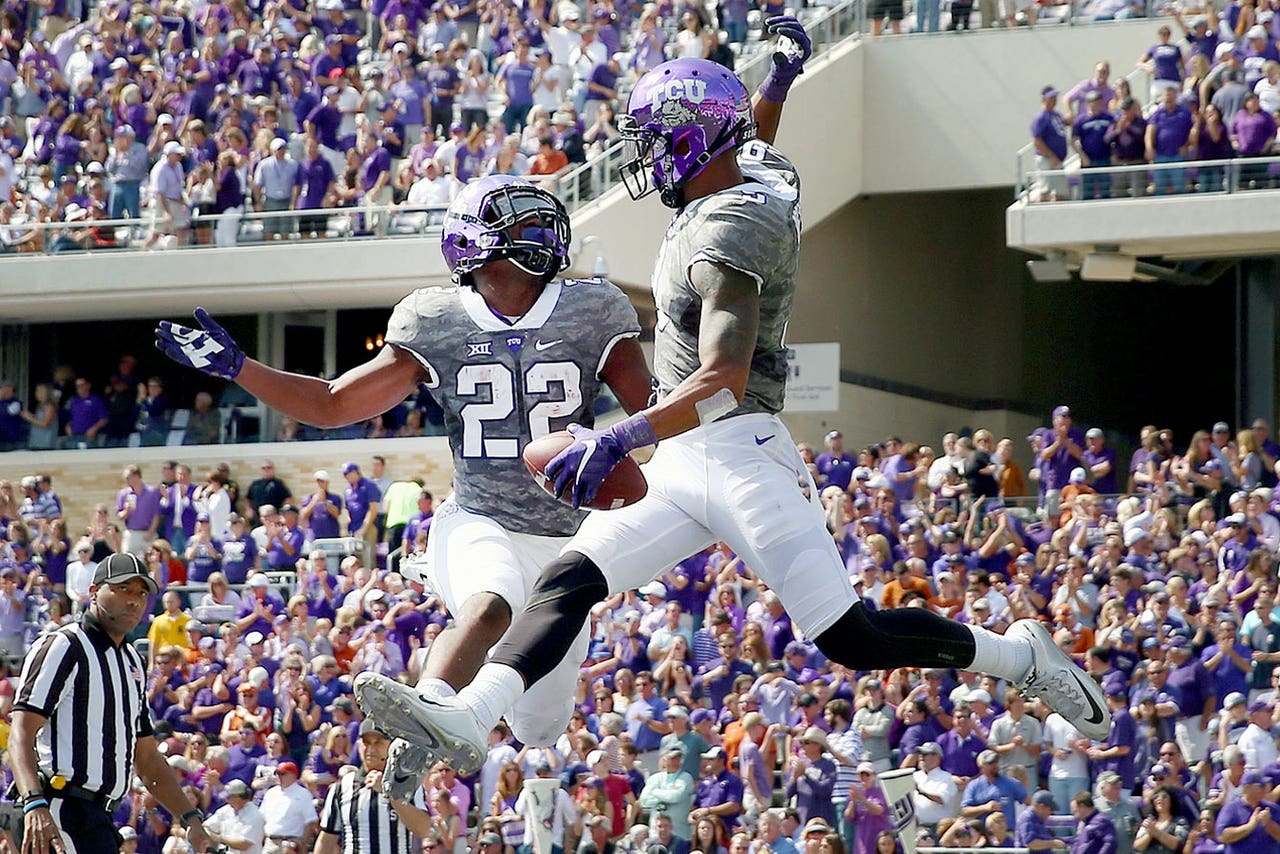 There have been seasons when Gary Patterson has complained that his team's bye-week came too early. This isn't one of those seasons.
The No. 3 TCU Horned Frogs are about to play for a seventh consecutive week at Iowa State on Saturday, hoping to muster up enough energy to fly by the upset-minded Cyclones and head into their first break with a 7-0 record.
"It's been 2 1/2 months. We're tired to be honest with you," Frogs coach Gary Patterson told reporters follwoing practice this week. "They're tired, I'm tired. Got to find a way to win. That's about all there is to it."
If ever there was a season when TCU could have used a break after its first three non-conference games, or in any of the three weeks since, it was this season which has seen an unprecedented number of injuries challenge the Frogs' depth and desire.
With the Texas Longhorns getting a bye this week after six consecutive games, TCU and Texas Tech are the only Big 12 teams yet to enjoy a week off. At least Patterson can take solace in this: The Red Raiders will play 11 consecutive games before getting a bye.
TCU opened the season at Minnesota on a Thursday night, and had nine days off before playing its second game. Since then, it's been Saturday after Saturday.
"Everybody else has had at least one week off or two," Patterson said. "But you got to get ready to play. That's what our job is. No complaints. I said before the season that's what we were going to need to do. That's exactly where we're at.
"We've got to find a way to win on Saturday, get ourselves a 12-day break so we can get ready and get better. There's no magic to it."
(h/t Star-Telegram)
---
---