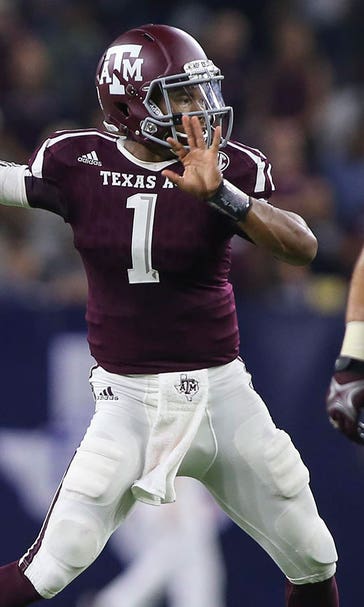 Sumlin discusses Kyler Murray's status moving forward
October 27, 2015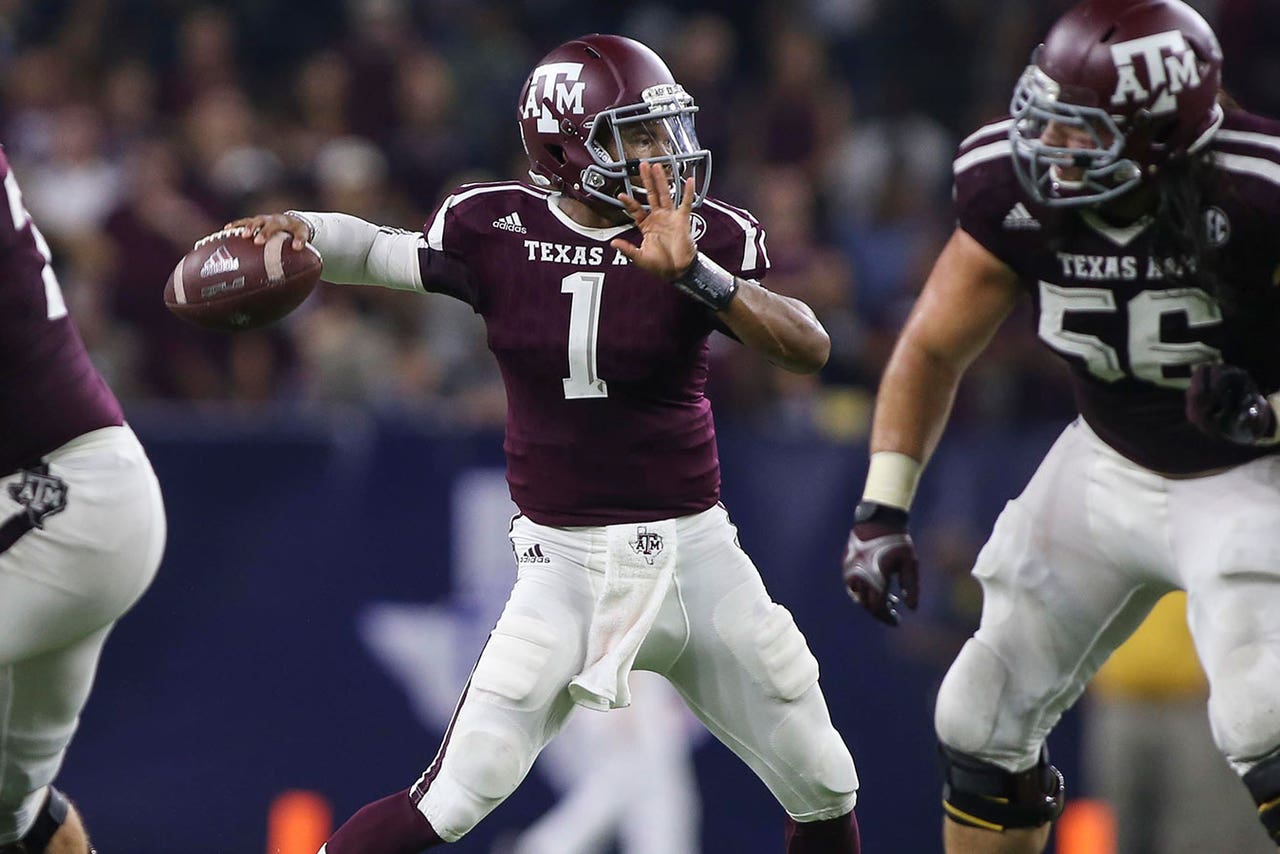 Despite another poor performance from starting quarterback Kyle Allen Saturday, Texas A&M had no intentions of playing backup Kyler Murray against Ole Miss. Whether Murray should have even been in uniform or not may continue to be debated by the fans but the Aggies have apparently moved on from the incident. 
Head coach Kevin Sumlin announced Tuesday A&M would reopen the quarterback competition as the team heads into South Carolina. 
So does that mean Murray's "suspension" is over? Apparently it does. While Sumlin declined to get into the specifics of what was done or why exactly a punishment was warranted, he did confirm Murray will be given a shot at winning the starting role this week. 
"I'm not getting into the specifics on what happened on the sideline," Sumlin said. "But I will say that Kyler has done the things necessary that we've asked him to do, based on what happened on the sideline. Hopefully that's been a learning experience for him."
Of course most assume Murray's discipline stems from a sideline incident he had with offensive coordinator Jake Spavital after throwing an interception against Alabama. Spavital did his part Tuesday to diffuse any talk of what happened between him and his star freshman quarterback. 
"We are all great competitors," Spavital said Tuesday. "I wouldn't read too much into it."
Sumlin said he plans to announce the team's starter before Friday's practice. 
---
---