Steve Spurrier is retired and still taking shots at Ole Miss
Published
May. 18, 2016 1:13 p.m. EDT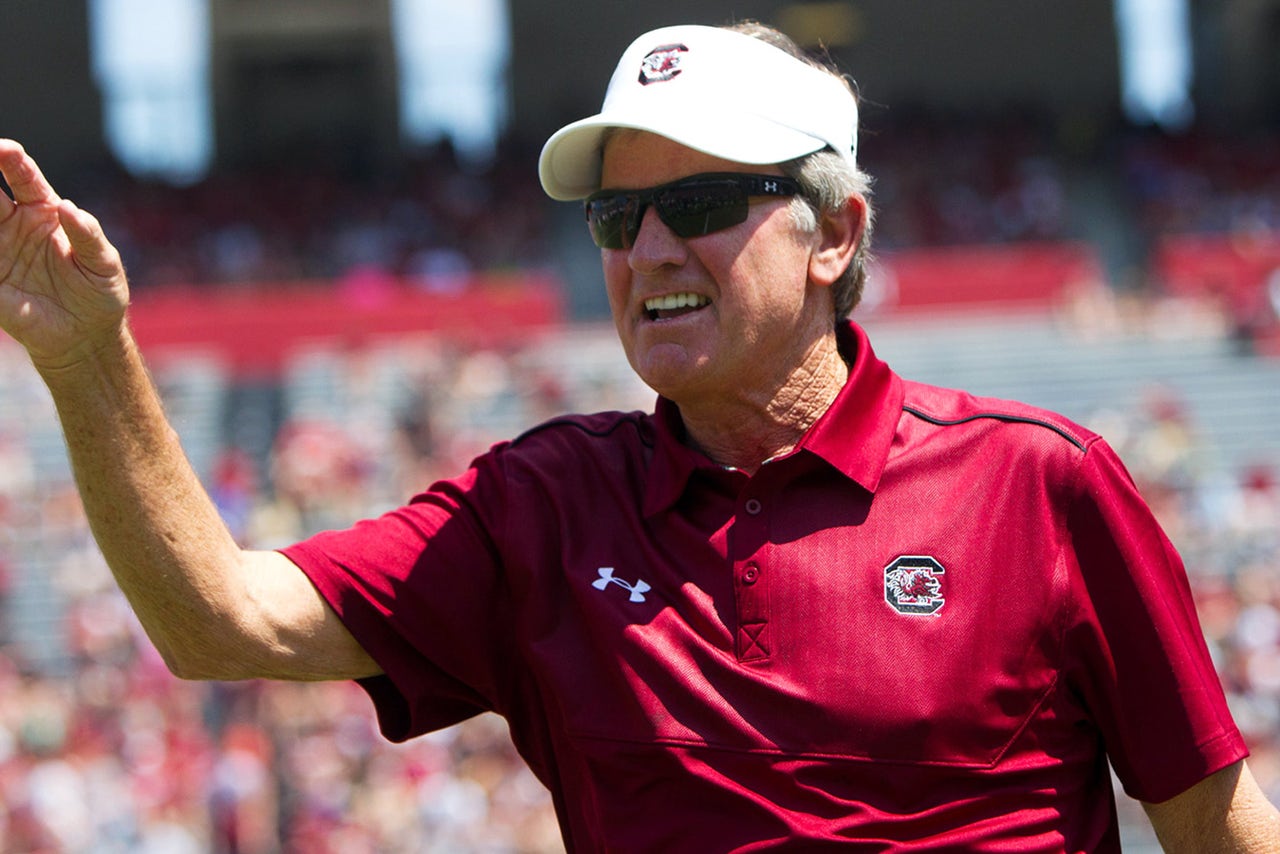 Former head ball coach Steve Spurrier abruptly left his post at South Carolina last October, but he's still got jokes.
The quotable football coach, who retired or "resigned" as he put it, rarely missed an opportunity to zing opposing SEC teams during his time leading the Gators and the Gamecocks.
Spurrier was participating in the Regions Tradition Pro-Am on Wednesday when a reporter asked him about possibly becoming a College Football Commissioner. Via @Nic_Gulas, here's his response to that idea:
"That sounds like a lot of work," he said. "Traveling around the country trying to keep up with Ole Miss or whoever is under investigation right now..."
The 71-year-old was referencing the 13 NCAA violations levied against the Ole Miss football program in February, nine of them during coach Hugh Freeze's tenure.
Back in 2012, when Ole Miss was mired in a 1-15 SEC slump, Spurrier zinged them pretty nicely when asked if he purposely scheduled an open date before playing Arkansas, which had beaten the Gamecocks three years in a row.
"You think I make the schedule?" Spurrier said. "If I made the schedule, Georgia'd be playing LSU and we'd be playing Ole Miss."
Death and taxes and Spurrier SEC cracks.
---
---