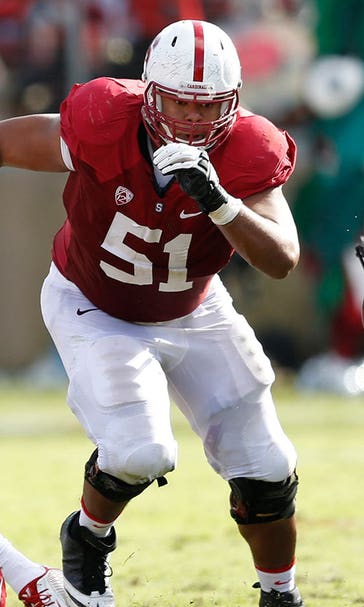 Stanford's O-line is the reason behind the team's recent success
October 29, 2015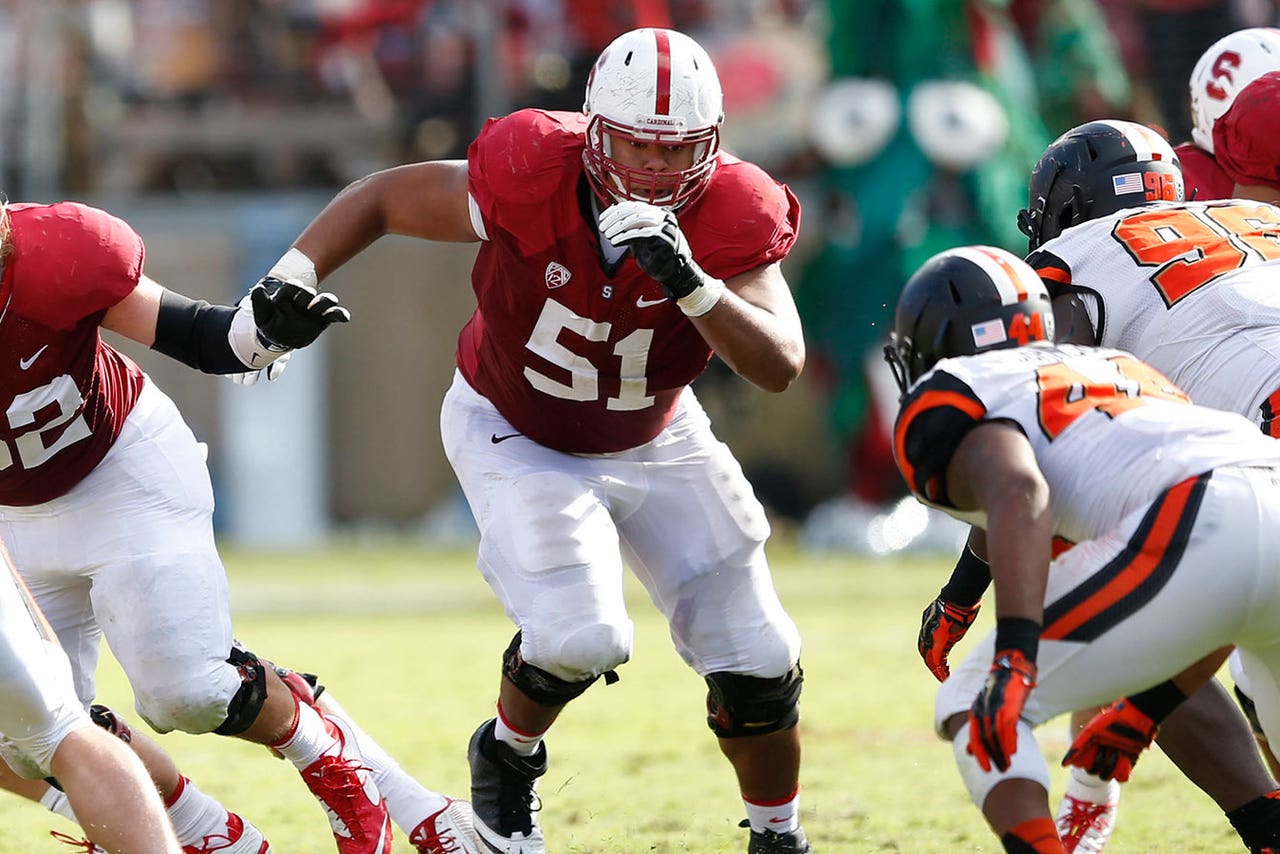 While Christian McCaffrey and Kevin Hogan are garnering national attention for their play -- and deservingly so -- it has been Stanford's offensive line that has been the true key to the team's offensive success.
Josh Garnett and Kyle Murphy, Stanford's two offensive lineman on the left side, have been protecting Hogan all season long and are providing huge holes for the running backs.
"Every week we've gotten a little better," Murphy said of the O-line, per Palo Alto Online. "With backs like Christian, all you have to do is get the play started."
Garnett has gotten some attention this week for a nasty block he made against Washington in which he bulldozed an opponent. However, Stanford head coach David Shaw wasn't really impressed by the block, likely because he's seen it many times before.
"Josh is having a good season," Shaw said. "He's made some phenomenal blocks. He's had three or four pancake blocks a game for the past month. That one just happened to be highlighted. He's playing at a high level."
(h/t Palo Alto Online)
---
---