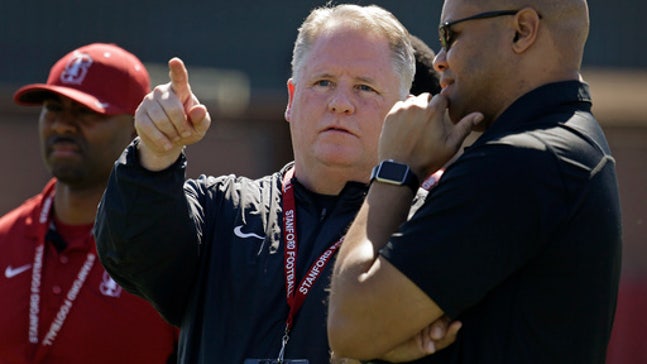 Stanford QB Kevin Hogan shows off at NFL pro day
Published
Mar. 17, 2016 9:18 p.m. ET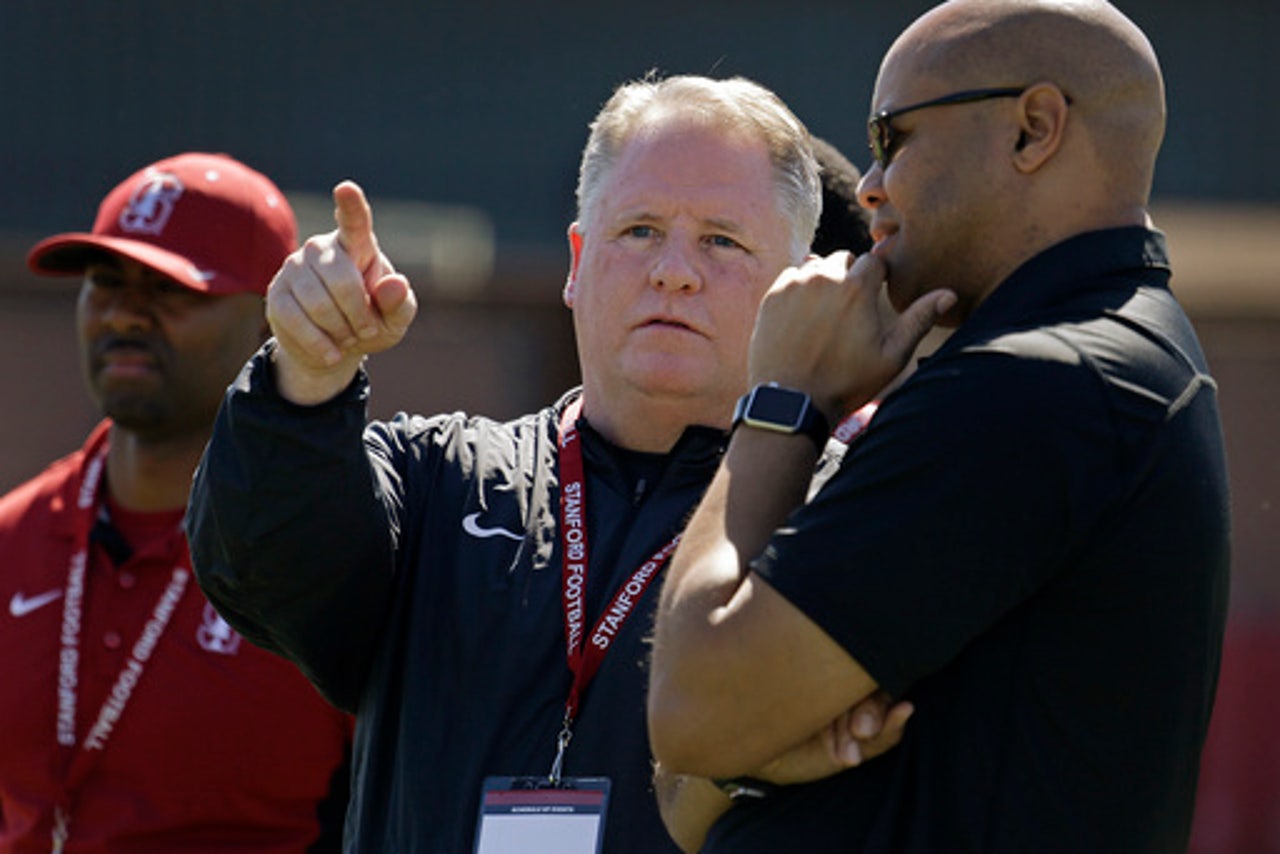 STANFORD, Calif. (AP) With the receivers he knows best and on the field that is like a second home, Kevin Hogan felt he showed the NFL scouts his best side at his pro day at Stanford on Thursday.
''Coming back here and being able to throw to my guys was what I was looking forward to because at the combine you're not knowing who you're throwing to so it throws off timing,'' Hogan said. ''Coming back here, I wanted to get back with my guys and get back into a rhythm. I thought we found that rhythm.''
Hogan was mostly sharp working with teammates like tight end Austin Hooper, receiver Devon Cajuste and converted defensive back Kodi Whitfield. There were a few off-target throws, including one pass that sailed into the bleachers.
But Hogan mostly showed off his accuracy that helped him win three Pac-12 titles and two Rose Bowl championships in a stellar college career in which he threw for 9,385 yards and 75 touchdowns.
''I thought he threw the ball really well,'' NFL Network draft analyst Mike Mayock said. ''He obviously has been working hard at it. It was scripted real well to show off what he could do, especially some of the out-breaking routes and some of the seams. I thought he did a real nice job with the timing and the location.''
Hogan has tried to smooth out his footwork and shorten his delivery leading up to the draft.
With 51 college games and more than 1,000 career passes, Hogan is a known commodity making the scouting process somewhat easier for NFL teams compared to players with only a year or two of college starting experience.
Teams have gotten to see Hogan in all sorts of situations and watched him evolve as a player since becoming a starter midway through the 2012 season.
''You want to see if there's been a logical progression in terms of his ability to get better year to year and there has been in Kevin's case,'' said 49ers coach Chip Kelly, who saw Hogan beat his No. 1 ranked Oregon team in 2012.
Representatives from all 32 teams were present at the Pro Day to see Hogan and several of his other teammates who expect to be drafted next month. The top prospect for the Cardinal is guard Joshua Garnett, considered one of the best available players at his position who could be drafted either late in the first round or the second round.
Having shown off his brute power in Stanford's running game in college, Garnett has tried to show scouts at the combine and his pro day that he has the athleticism to excel in the pass game.
''They wanted to see me move my feet and move quick and not just come off the ball and destroy guys,'' Garnett said. ''What I tried to do at the combine and here is to show I have good feet and I can turn my hips around the corner just as good as anyone.''
Among the other Cardinal looking to be drafted are Hooper, Cajuste, tackle Kyle Murphy, linebacker Blake Martinez, and defensive linemen Aziz Shittu and Brennan Scarlett.
---