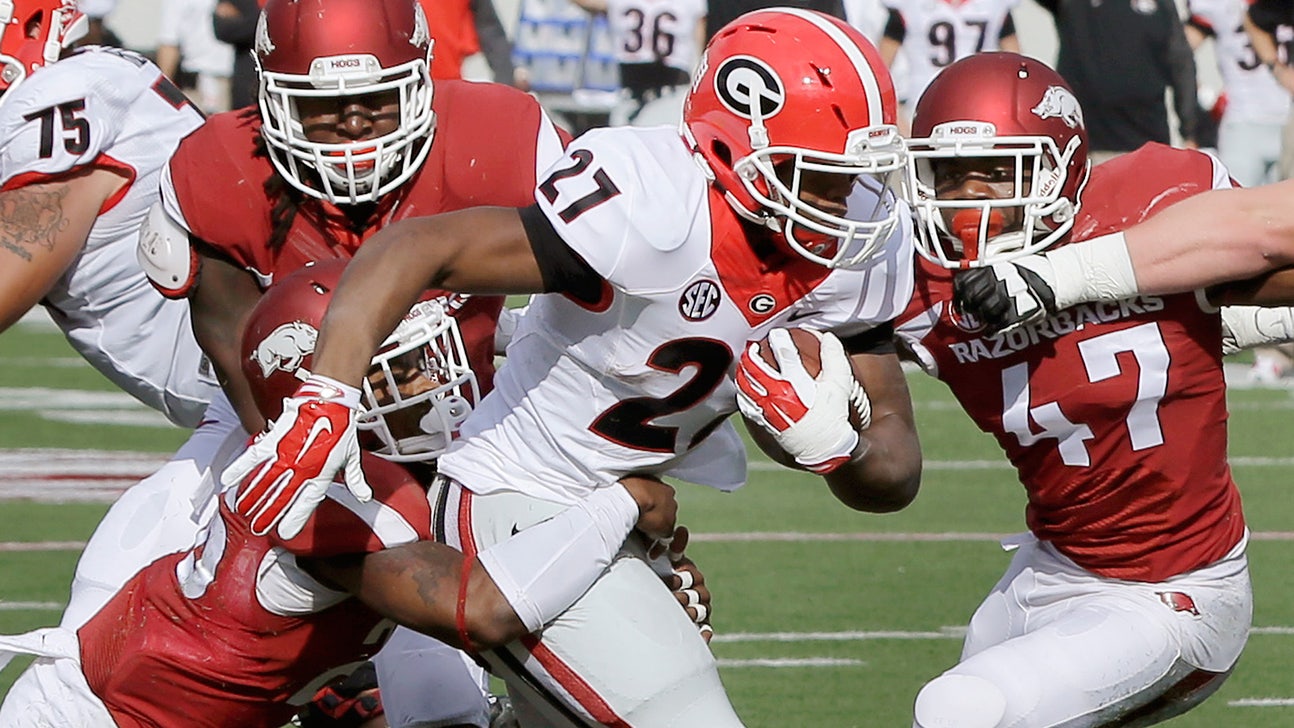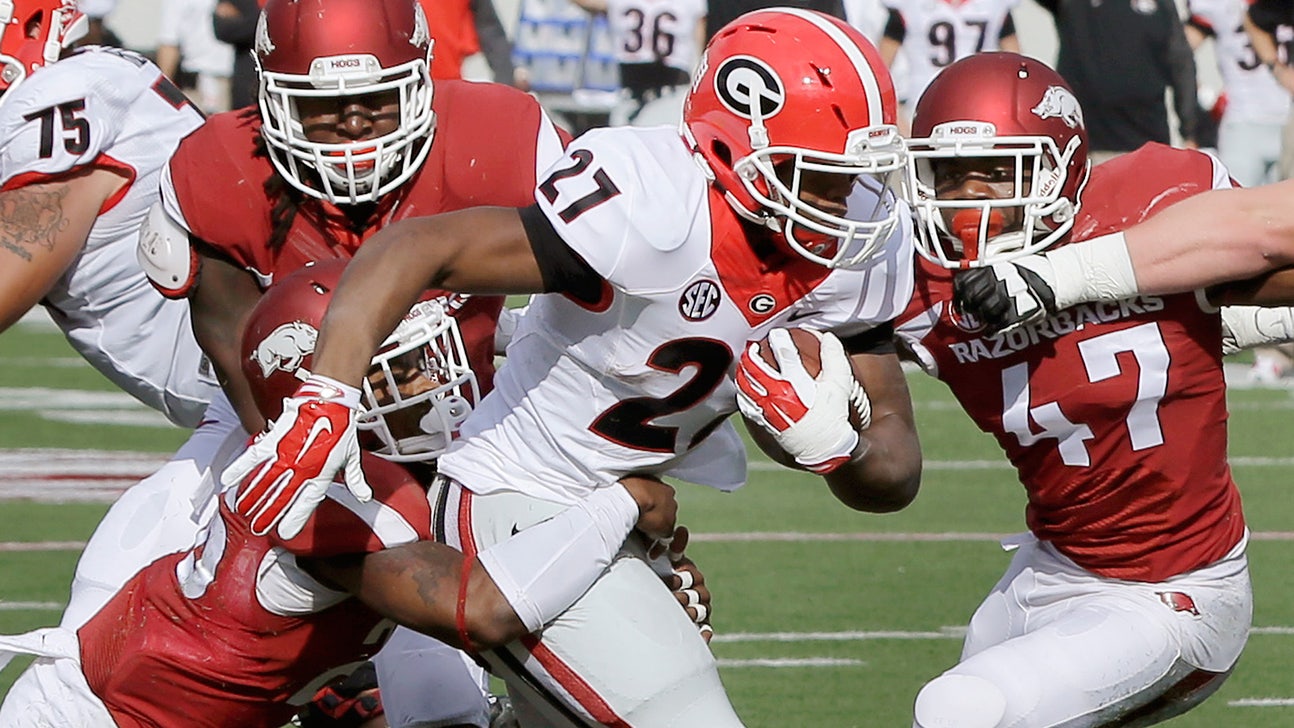 Should Georgia lighten Chubb's load this season?
Published
Aug. 14, 2015 11:13 a.m. ET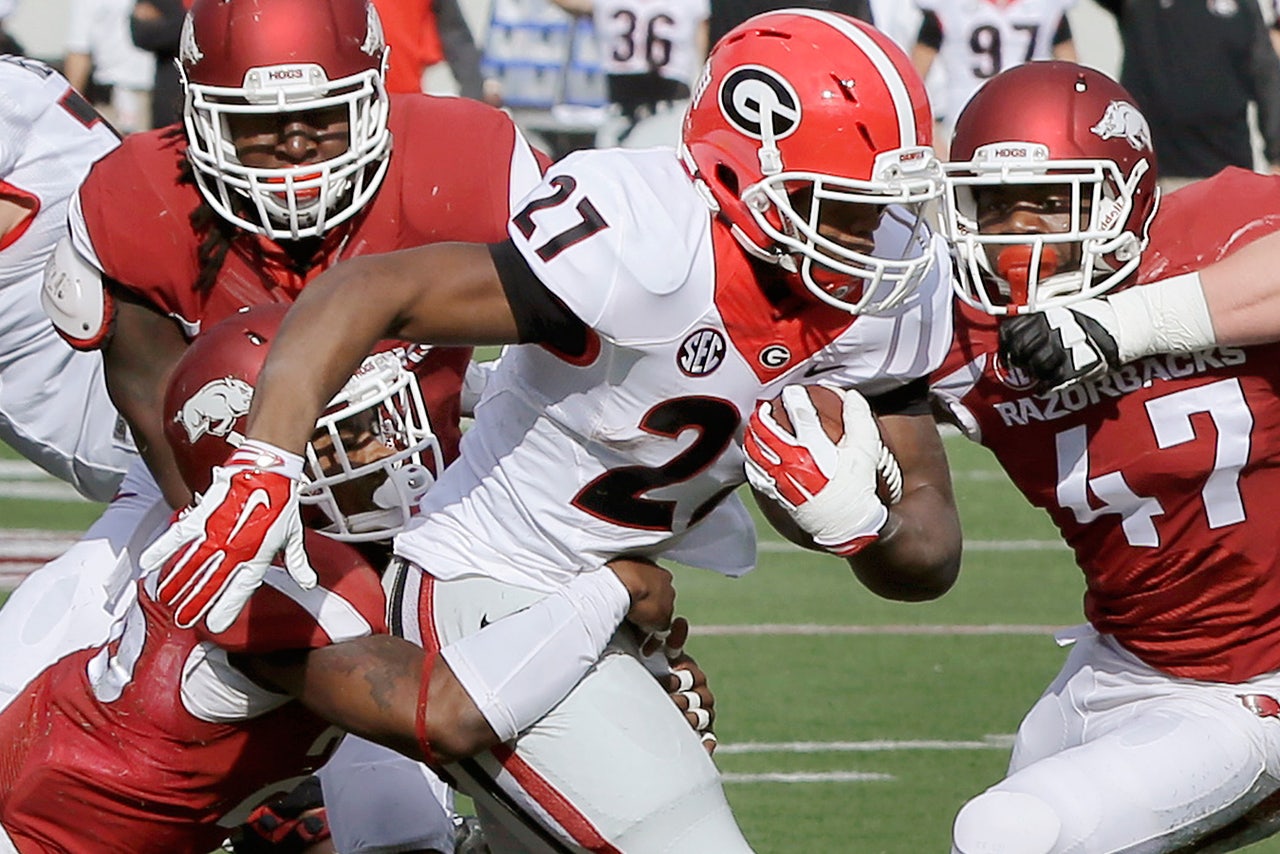 Nick Chubb started the final eight games for Georgia last year, and he made it clear in those eight games that he can not only carry the load but do so in Heisman-caliber fashion.
But in those games -- not including Georgia's laugher against Charleston Southern in November -- Chubb averaged just under 26 carries per contest, a particularly high number for any running back, let alone a freshman. And with his average of about two catches a game factored in, Chubb's average number of total touches per game in 2014 approached 30.
Is that sustainable? And even if it is, is it in the Bulldogs' best interest? That's the question posed by Saturday Down South, which brings up a valid point in terms of how Georgia should handle Chubb this year.
Last year, Georgia had little option after losing All-American Todd Gurley and backup Keith Marshall to injuries; even the Bulldogs' other talented freshman back, Sony Michel, missed five games with a shoulder problem. That left Chubb as the only viable option -- and he was more than viable, obviously.
"I knew the kid was pretty good," Georgia coach Mark Richt told the DawgNation this week. "I didn't realize the kind of stamina he had. ... But to carry the ball as many times as he did, by need more than by design, he was able to handle it. He was able to stay pretty healthy throughout."
Chubb was more matter-of-fact in terms of his workload, telling the website, "If I have to do it, I'll do it."
But he really shouldn't have to this season.
The speedier Marshall, now a senior who was once a five-star recruit, has been earning rave reviews in camp, according to FOX Sports insider Bruce Feldman. And with Michel healthy and more than capable (he had 410 yards and five TDs in limited duty last year), expect to see the Bulldogs distribute their carries more evenly this year.
Chubb will be among the Heisman front-runners, but in terms of Georgia's success, keeping him healthy will be more important than keeping him in the mix for 2,000-plus rushing yards and individual accolades.
---