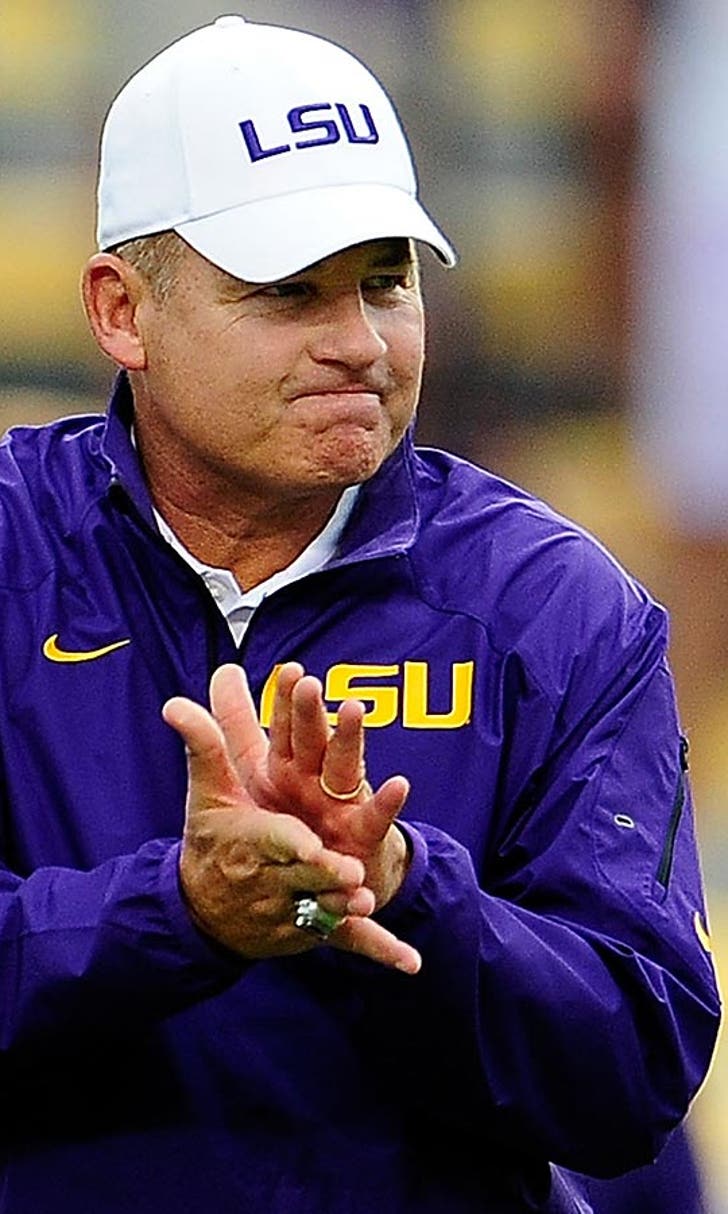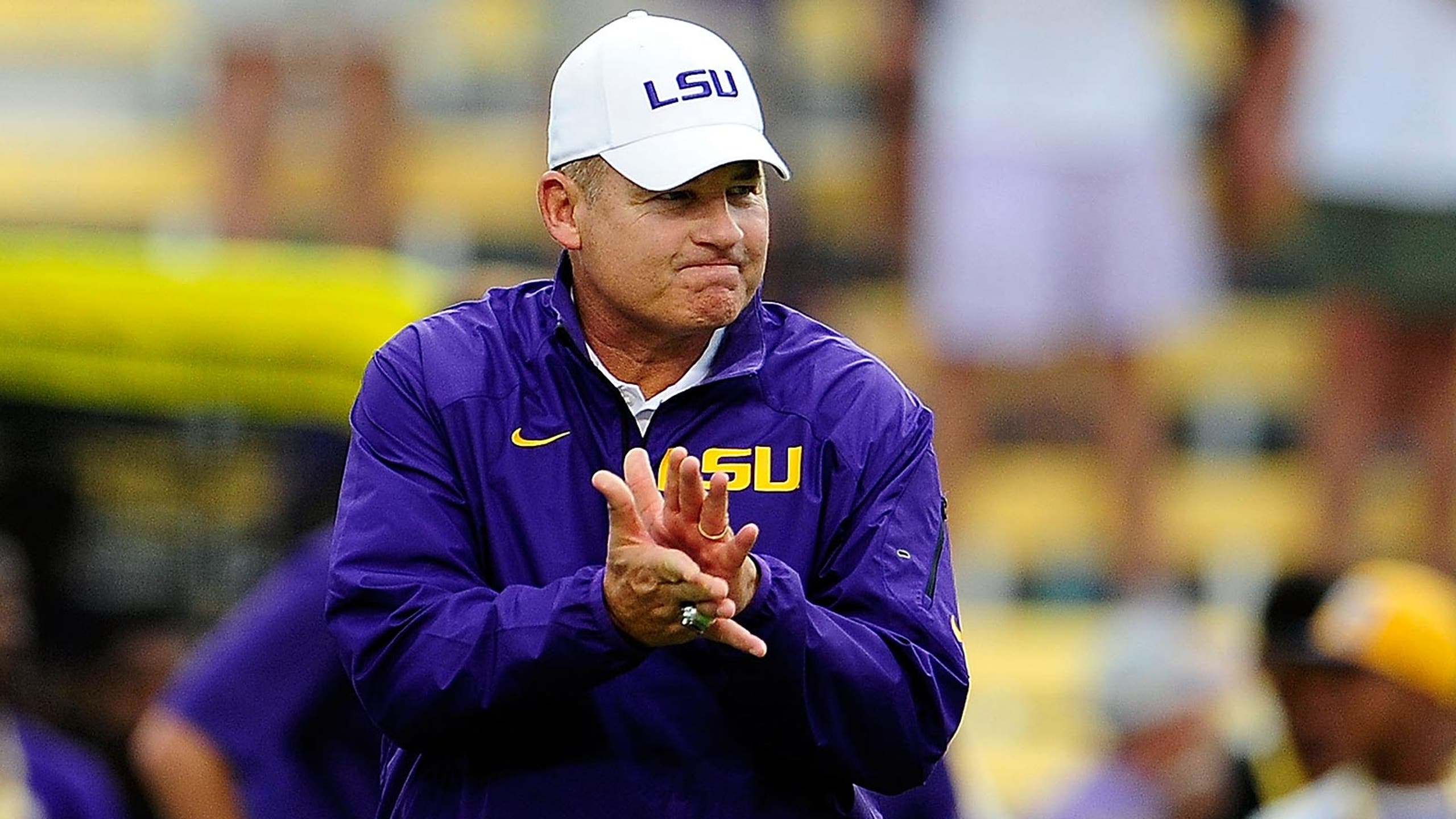 SEC Notebook: LSU fortuitous streak of facing backup QBs continues
BY foxsports • October 13, 2015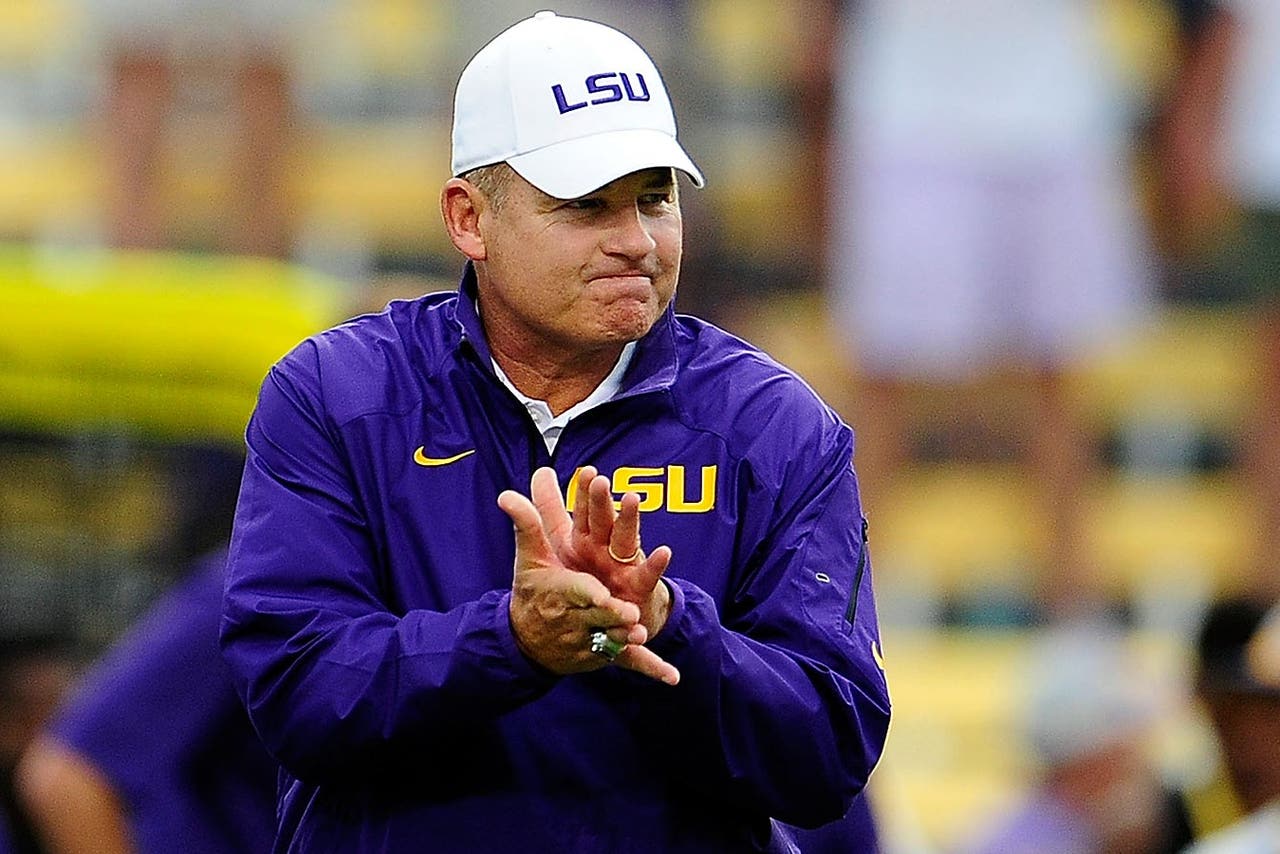 The recent suspension of Florida quarterback Will Grier affects both the Gators and LSU immensely ahead of Saturday's matchup between the schools. 
Florida coach Jim McElwain's offense had been starting to click. Corresponding with Florida's 6-0 start, Grier had thrown for 1,204 yards and 10 touchdowns. He was moving the Gators efficiently and effectively, and truly had a full command of the offense. 
As such, Grier's absence signals a pivot to backup quarterback Treon Harris. The mobile sophomore out of Miami isn't necessarily the throwing option Grier is. However, he gives Florida more flexibility in terms of running the football on zone-read opportunities. 
Les Miles' LSU team will be facing a backup quarterback for the fourth straight contest. It's a fortuitous turn of events for the undefeated No. 6 Tigers.
With Harris' ability to run the football, LSU will need to tackle well in space. The Florida signal-caller can also scramble when the play breaks down. LSU should be cognizant of this fact, and likely could use a linebacker to "spy" Harris in coverage. 
There's tangible buzz surrounding the Florida football program. Although expectations were not incredibly high heading into the year, Grier and the Florida offense have helped to assuage any concerns about the Gators being mediocre. 
With that said, how will Florida respond to Grier's suspension? It's perhaps the most significant narrative heading into this game. 
Can Stoops get his signature win?
Kentucky is playing host to struggling Auburn this Thursday.
While neither team is expected to compete for their respective division crowns, this contest is significant. 
When it comes to Auburn, the Tigers are in desperate need of an offensive explosion. The combination of Jeremy Johnson and Sean White at quarterback has been underwhelming. It isn't often when we see an Auburn team struggle to score points (especially under Gus Malzahn), but the unit is in obvious disarray right now. 
There needs to be a semblance of consistency if the Tigers are to make a run in the conference. 
The current Auburn team might not be the "Auburn of old." Regardless, it's a big-name opponent. A victory would give Kentucky a win over an SEC West team for the first time in Mark Stoops' tenure. 
UK is on the cusp of becoming a solid program within the SEC East Division, in large part due to Stoops' recruiting prowess. The talent in Lexington is as good as it's been in quite some time. The next step in this rebuilding process is to beat teams that are perceived as being a cut above. 
Sitting at 4-1, Kentucky is primed for its first bowl appearance since 2011. Since Stoops has taken over, the Wildcats have improved from a record standpoint in each season. A win versus Auburn would tie the win total from last year, with six games still remaining (including against the likes of Vanderbilt and Charlotte). 
The trajectory is certainly trending upward. 
Battle between two struggling SEC East teams
Vanderbilt and South Carolina are both sitting at the bottom of the division, winless in conference play. 
The Gamecocks have been plagued by instability at quarterback. Steve Spurrier's (former) team has also been unable to put together a complete game. It's a somewhat shocking development for a program that had won 11 games in three-straight seasons only a few years ago. 
Vanderbilt continues to be porous against legitimate competition. There simply isn't the requisite amount of depth or talent on the roster to be competitive in SEC play. 
South Carolina should win based on talent alone. However, the current flooding in Columbia has created (and will likely continue to create) a massive distraction. Dually, the resignation of "The Ol' Ball Coach" is certainly a wrinkle very few saw coming. How will this development affect the squad?
The game is scheduled to be played at Williams-Brice Stadium. If for some reason the venue isn't deemed playable, South Carolina could be forced out of a second consecutive home game. 
---
---