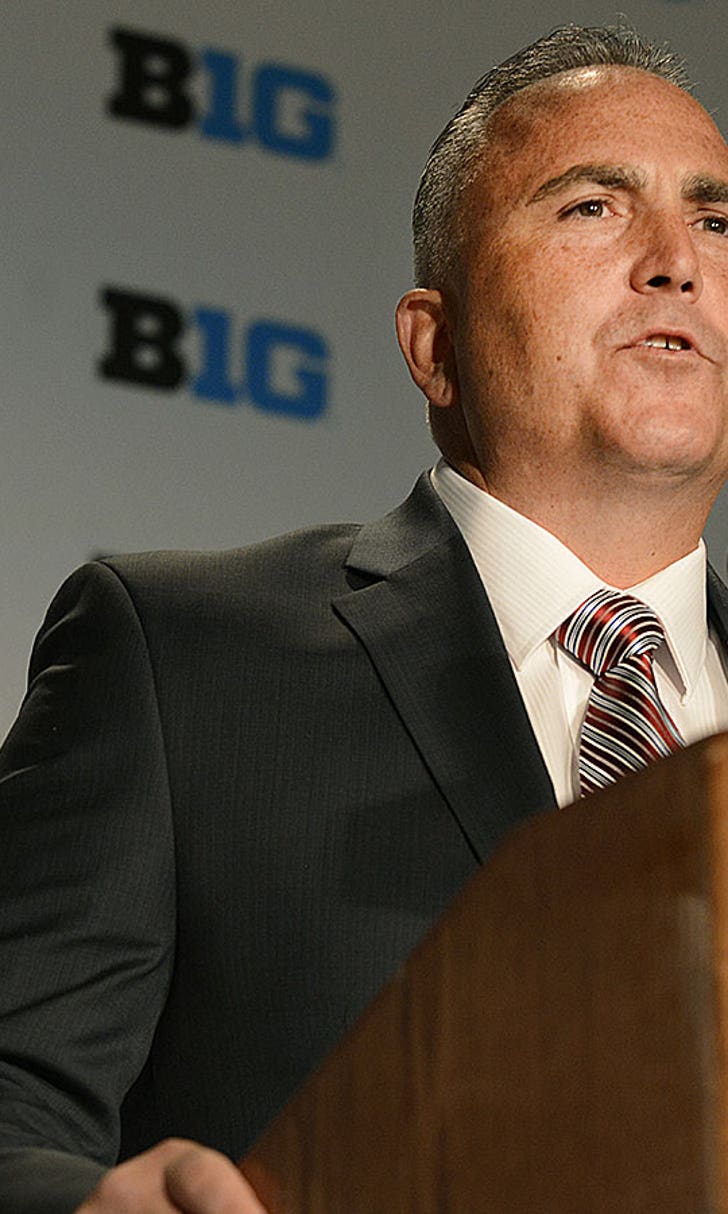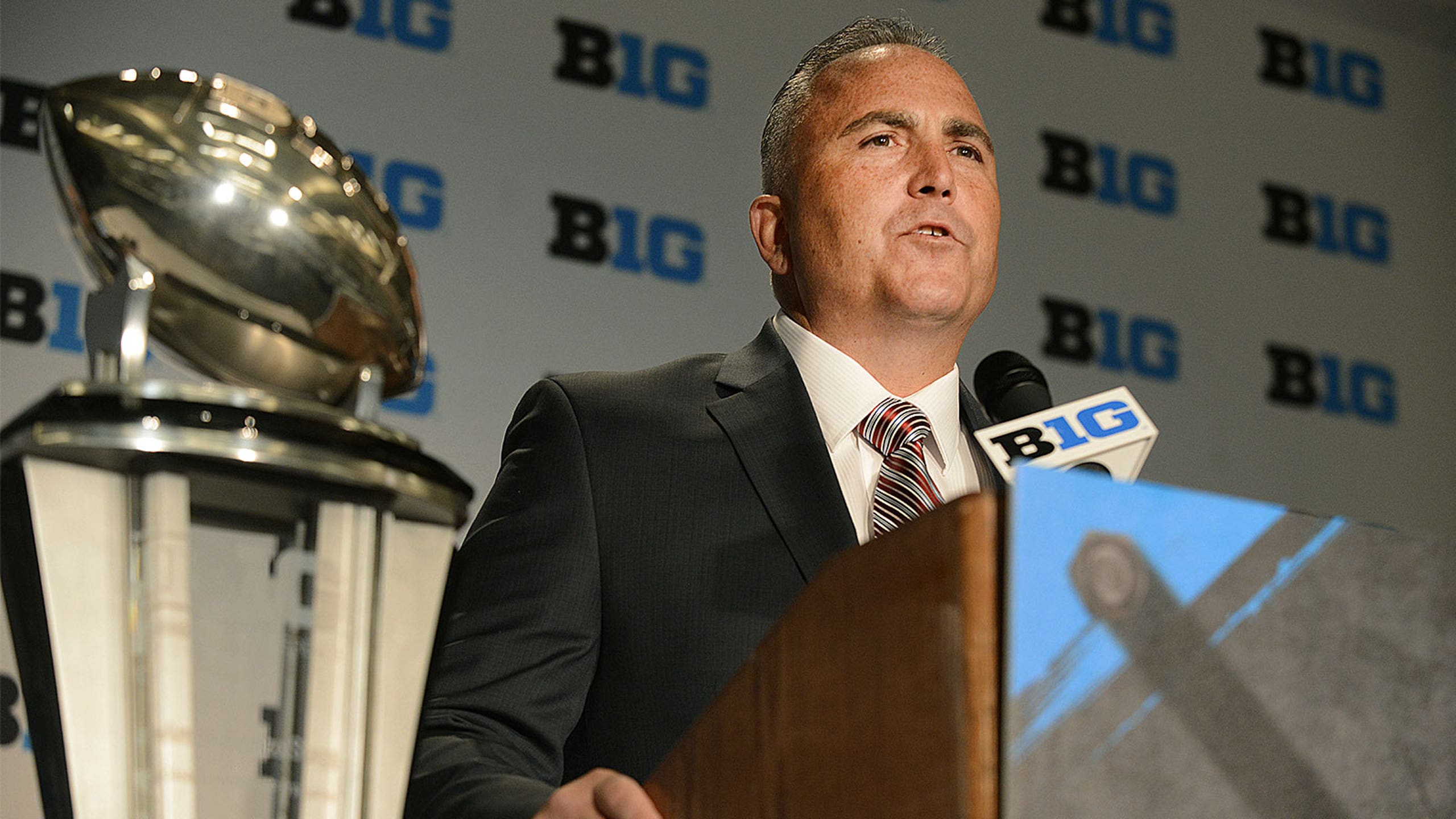 Rutgers coach: 'If I answered, I'd have to kill you'
BY Marcus Hartman • July 31, 2015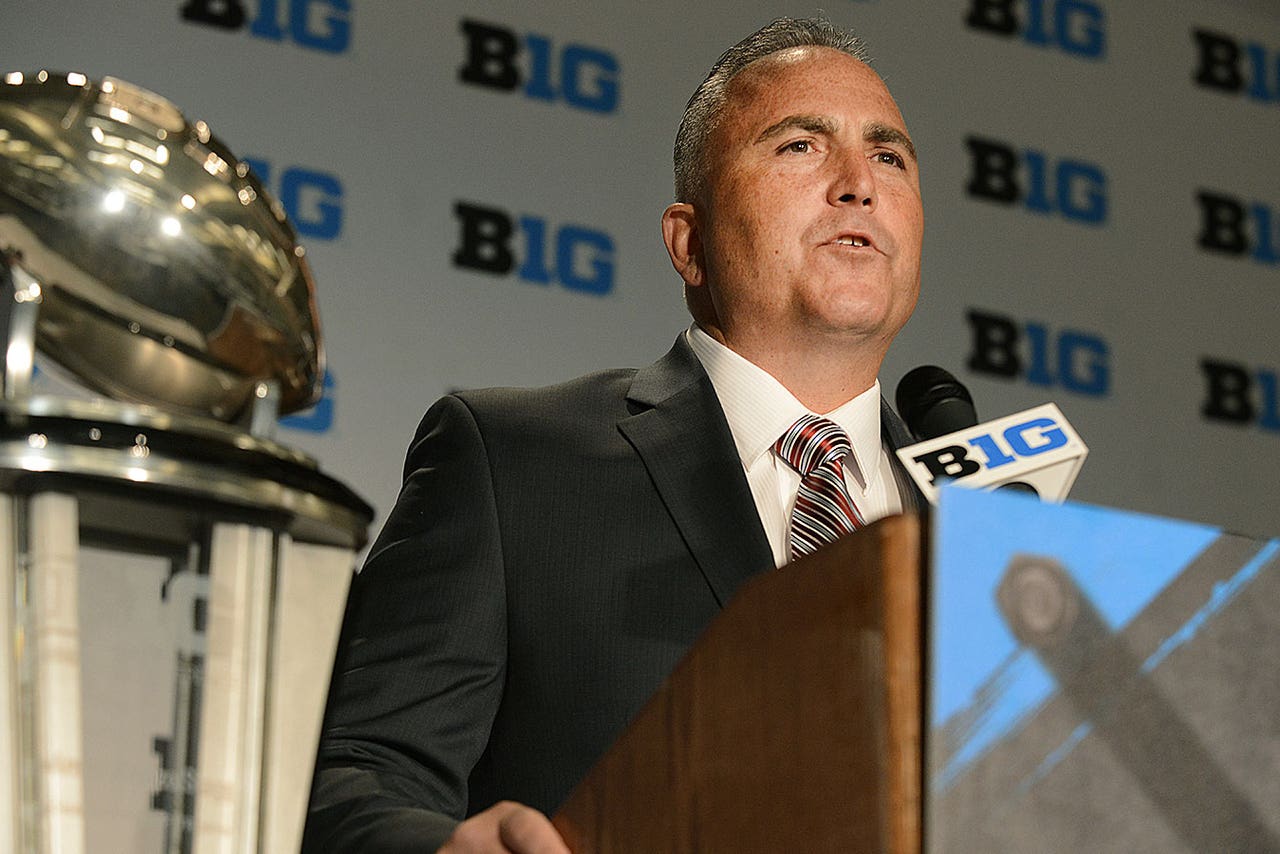 CHICAGO -- Rutgers Scarlet Knights coach Kyle Flood is not known as a media star so much as a no-nonsense football coach, but one of his turns of phrase raised eyebrows Friday at Big Ten Football Media Days. 
"If I answered the second part of that, I'd have to kill you," he said. "Can't give away all the secrets here before we even get started." 
And what was that question that drew such a response? First a reporter wanted to know how much new offensive coordinator Ben McDaniels was involved in game-planning last year as receivers coach while Ralph Friedgen was the OC. Then he wondered what changes McDaniels might bring to the Scarlet Knights' attack. 
Flood was happy to talk about the first part but not so much the second. 
Of course he was smiling the whole time. 
"Ben is our offensive coordinator now," Flood said. "I would tell you every coach on offense is involved in the game planning. Ben was the guy speaking directly to the quarterback during the season so he was the conduit for Coach Friedgen up in the box. Certainly was a great line of communication." 
As far as the whole killing thing, Flood was joking.... we think. 
But for a coach from the same state where "The Sopranos" was set, can we really be sure? 
---
---