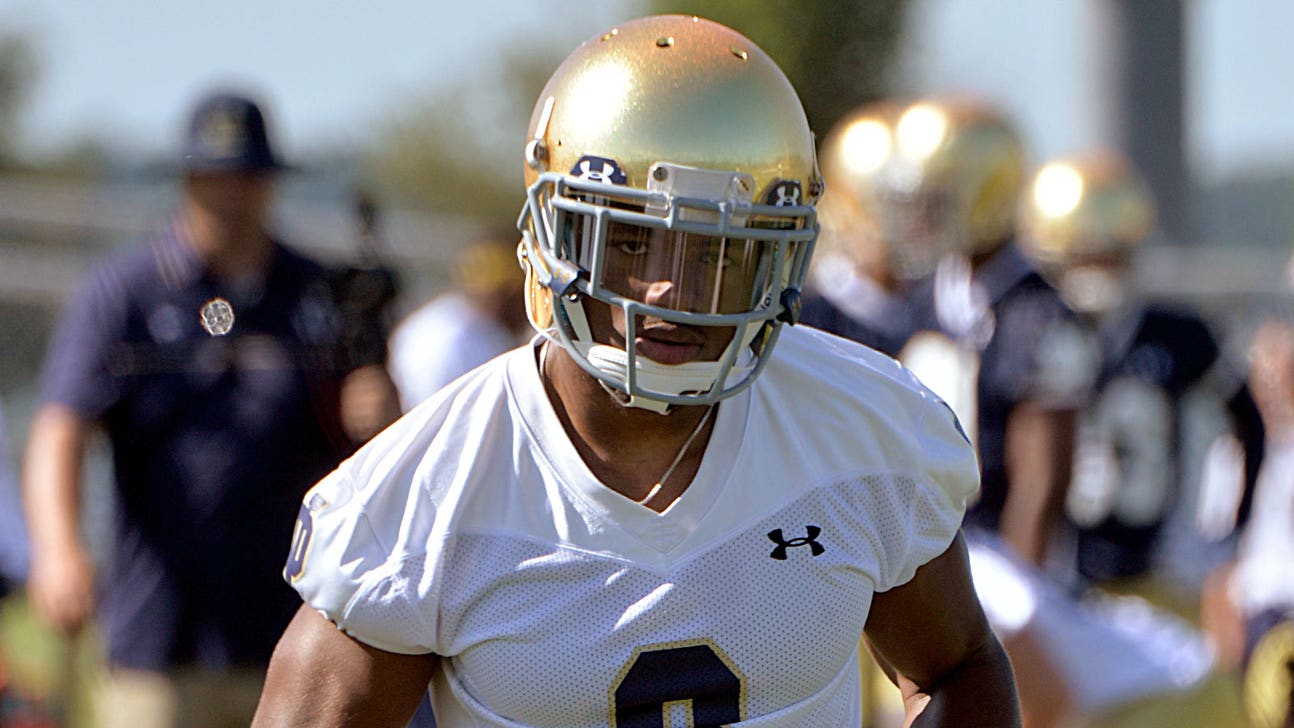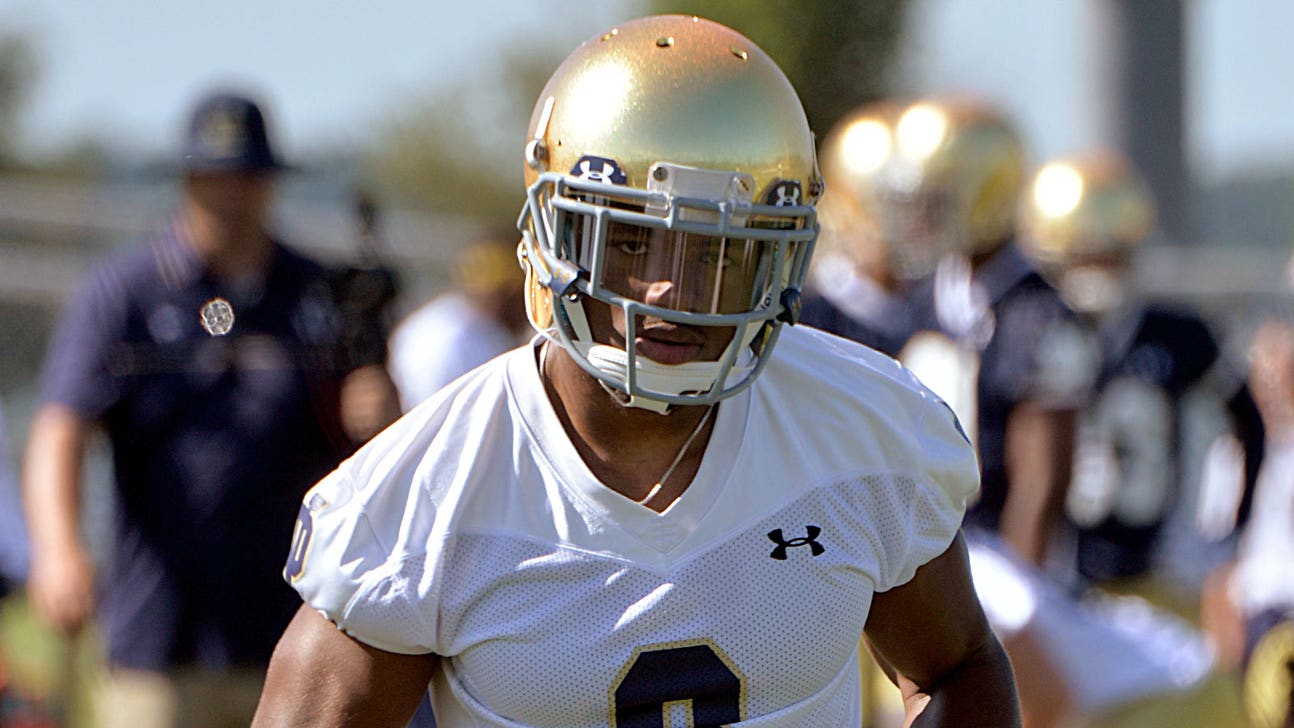 Russell ready to make impact in return to Fighting Irish
Published
Aug. 19, 2015 1:26 p.m. ET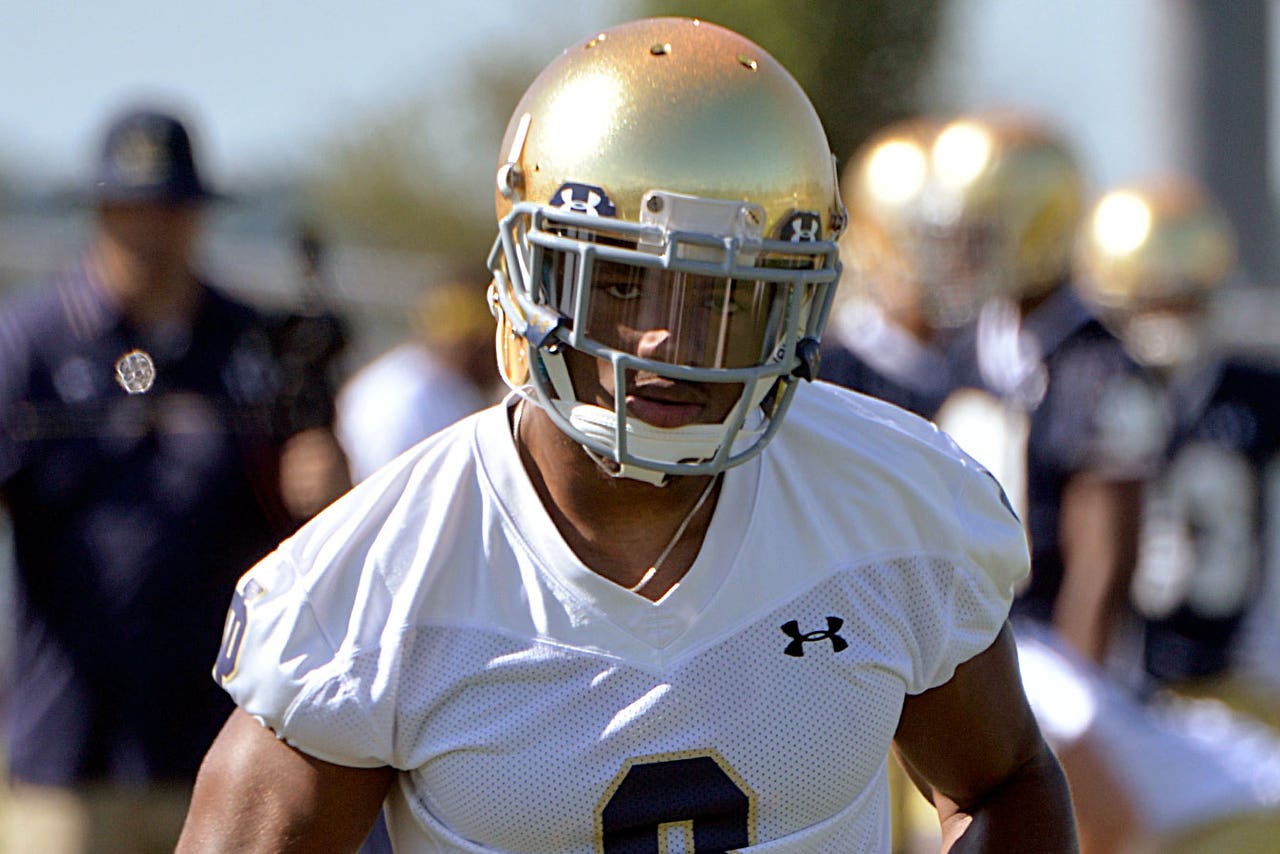 Among the nuggets Notre Dame head coach Brian Kelly dropped in his media day press conference Tuesday was the news cornerback KeiVarae Russell has been cleared by the NCAA and reinstated to the Fighting Irish football team after being suspended for the 2014 season because of an academic issue. 
Next comes the task of working Russell back into the Notre Dame secondary, where he was a mainstay in 2012 and '13. 
After seeing some rust early, Kelly said Russell appears to be getting back into the swing of things. 
"KeiVarae has gotten so much better," Kelly said. "There was a little too much clutching and grabbing (at the beginning of practice), and I think a lot of that was when you're out of pads for a year, you can't duplicate by jumping on boxes. It looks good on video, but you've got to play the game. You've got to put pads on and you've got to get out there. And he is a different player than he was when he got in here because he wasn't that good. Now he's back to where, okay, that's KeiVarae, you know? That's the guy that we remember." 
Russell told reporters he has felt the game coming back to him since preseason practice started almost two weeks ago. 
"I have played 26 games so it's not like I'm a true freshman trying to get the hang of things," Russell said. "I understand the speed of the game, the scheme of the game and I understand what offenses are trying to do. I know the defense well, so with all that knowledge the game comes back to you pretty quickly."
He acknowledged the toughest part of making his return is mental because he can remember how good he was before his suspension. 
"I know how high my ceiling was and how close I was getting toward not being considered a good corner, but a great corner," Russell said. "It's just tough because I'm trying to get back to that point, but I think so far I'm really getting close to that point I was. I'm consistently working on my technique and craft to get back to where I was and even exceed that."
---