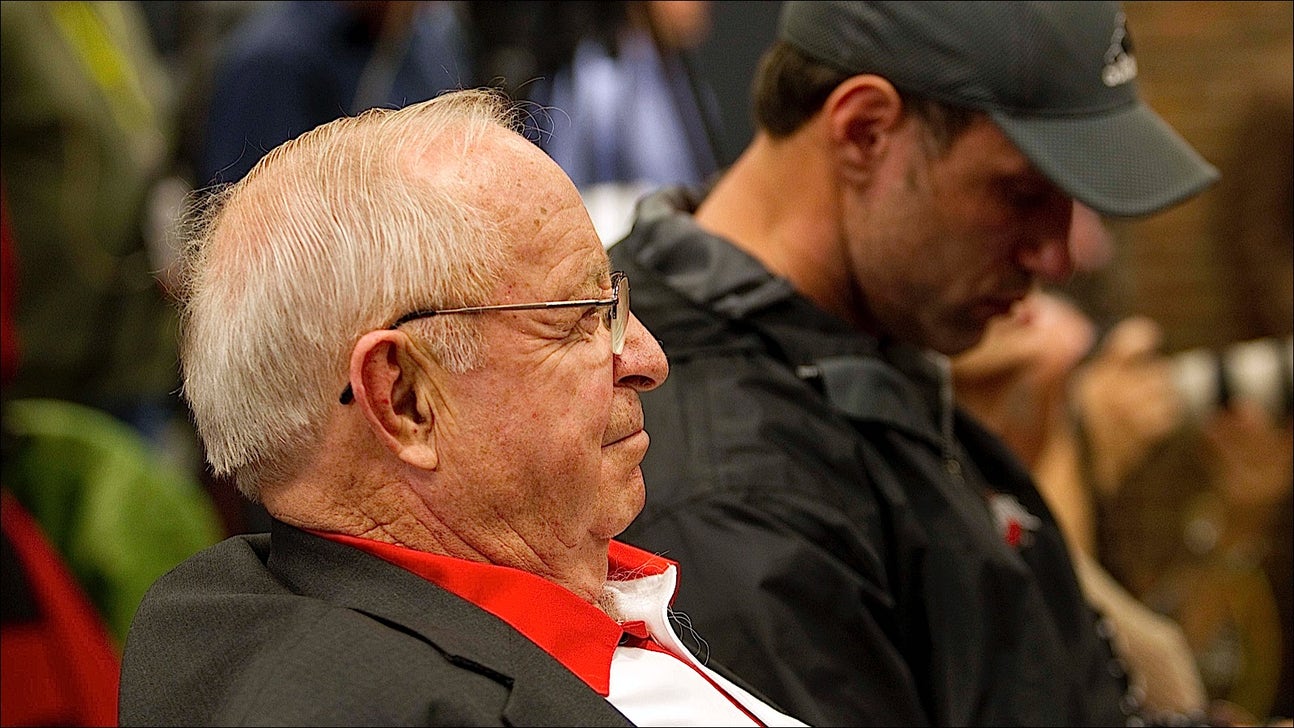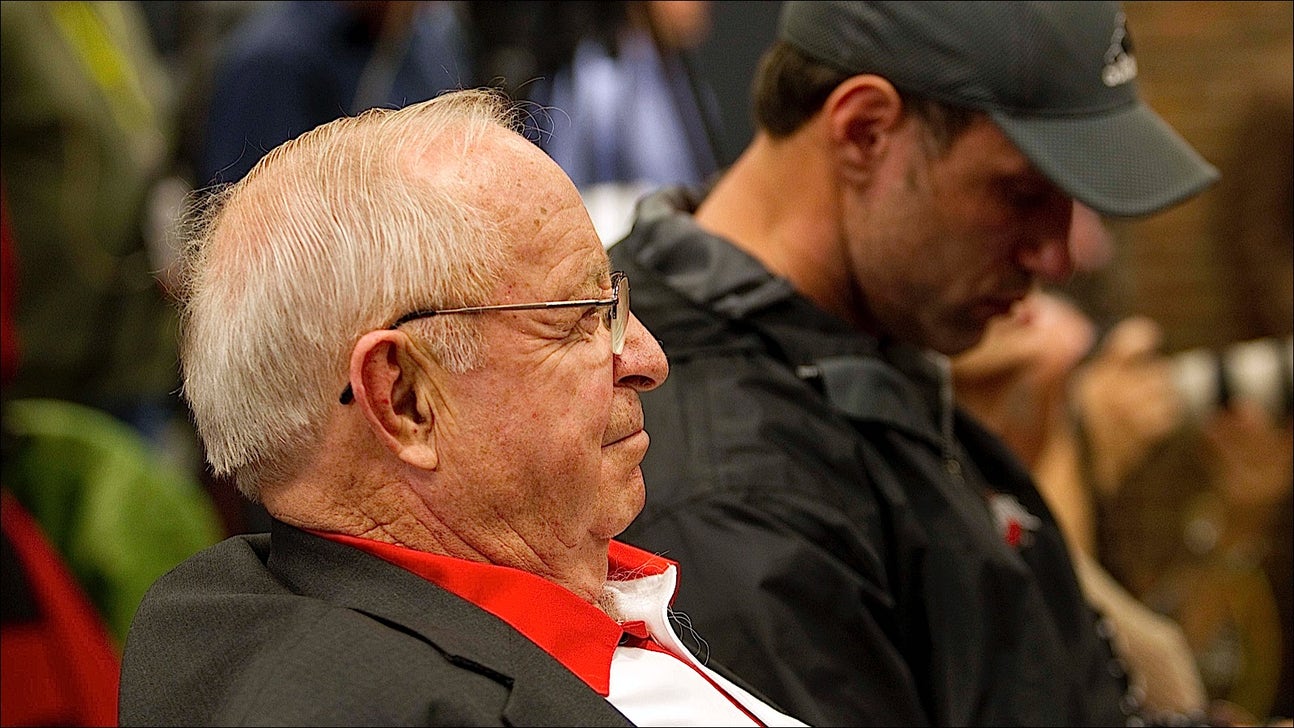 Reports: Ohio State Hall of Fame coach Bruce recovering from stroke
Published
Aug. 13, 2015 10:18 a.m. ET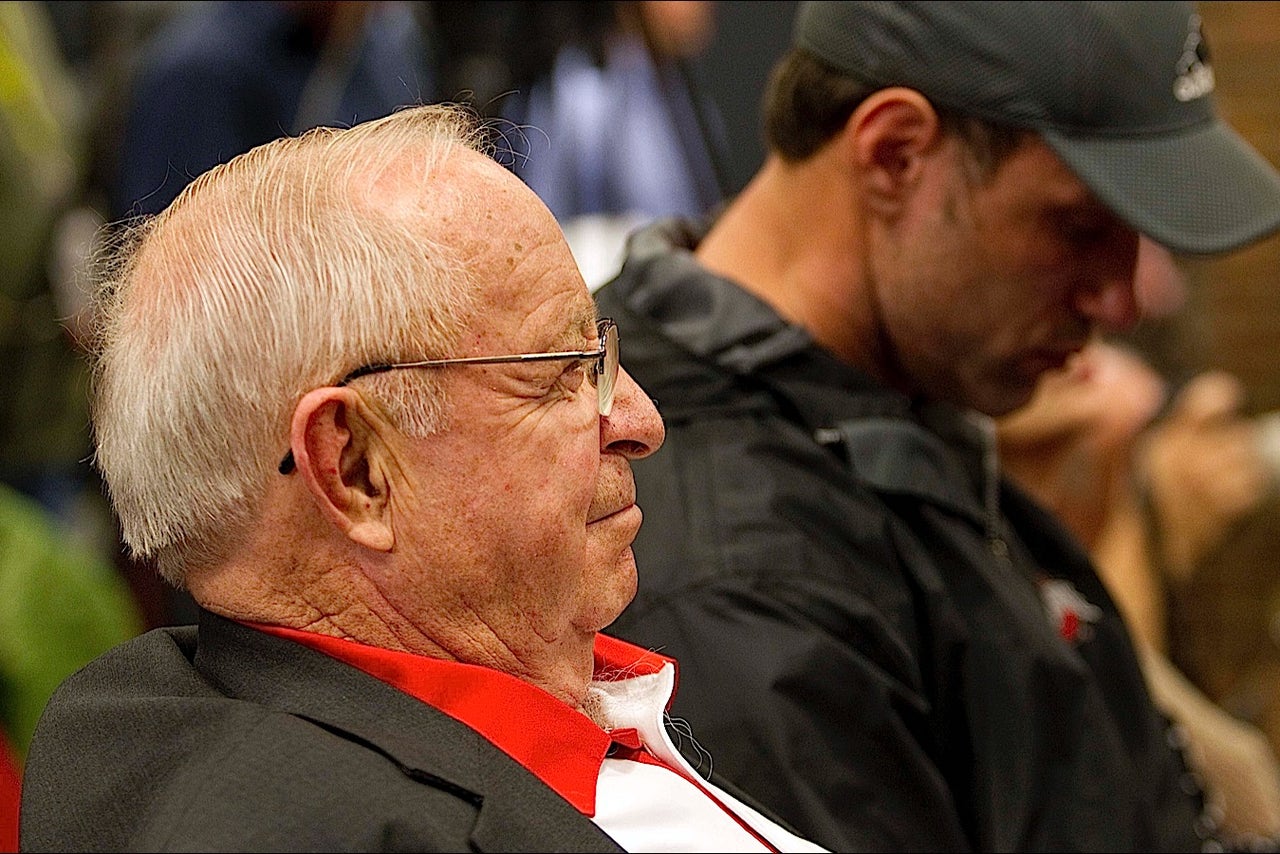 Thursday morning Ohio State fans woke up to the sobering news Earle Bruce, a former head coach of the Buckeyes, is dealing with a health issue.
Matt McCoy, sports director at WTVN radio in Columbus where Bruce is a long-time contributor to the station's football coverage, reported Thursday morning Bruce suffered a stroke but is hoping to be back on the air soon.
The Columbus Dispatch later reported the stroke occurred three weeks ago.
Bruce, 84, is a native of Cumberland, Md., but has been associated with football in Ohio for much of the past six-plus decades.
Bruce's playing career was cut short by a knee injury in 1951, but he stayed at Ohio State as a student coach at the behest of Woody Hayes, who was in his first year as head coach of the Buckeyes.
Bruce later coached at four different Ohio high schools, including storied Massillon Washington, before becoming a full-time assistant for Hayes in 1966. He later returned as Hayes' successor in 1979 and led the Buckeyes to an undefeated regular season in his first year back in Columbus (A loss in the Rose Bowl denied Ohio State the national title).
After that 11-1 inaugural campaign, Bruce's next six Ohio State teams all went 9-3, leading to the derisive nickname, "Ol' 9-3 Earle." He was fired prior to the Michigan game in 1987 as an Ohio State team that began the year among the national title contenders had already lost four games, but the Buckeyes rallied around him and upset the Wolverines in Ann Arbor before carrying him off the field.
In more recent years, Bruce has become a popular figure in the local media for his irascible style of talking about football.
Bruce has also remained close the program as he served as a mentor to both Jim Tressel and Urban Meyer when each were young coaches. He has also been active in the central Ohio community raising money for the fight against Alzheimer's Disease.
Bruce finished his college coaching career with a record of 154-90-2 and was inducted into the College Football Hall of Fame in 2002.
---