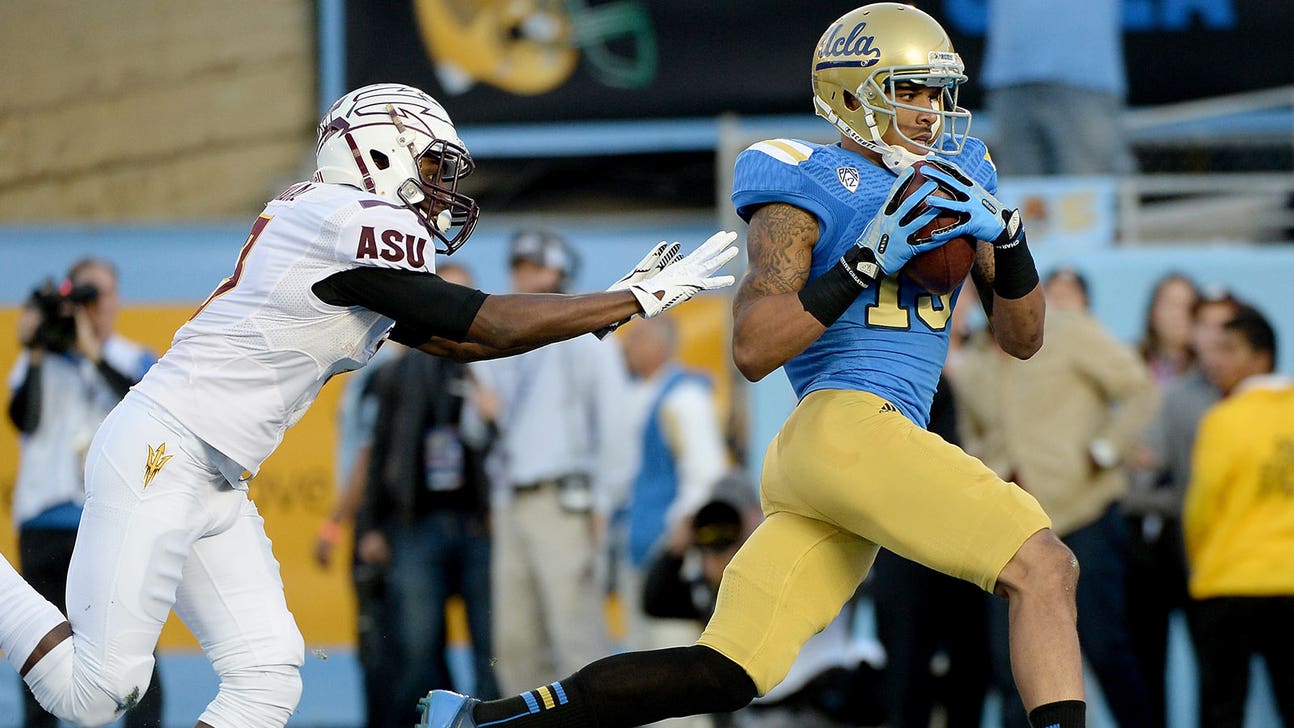 Report: UCLA WR Lucien released from hospital after injury scare
Published
Aug. 13, 2014 9:14 a.m. ET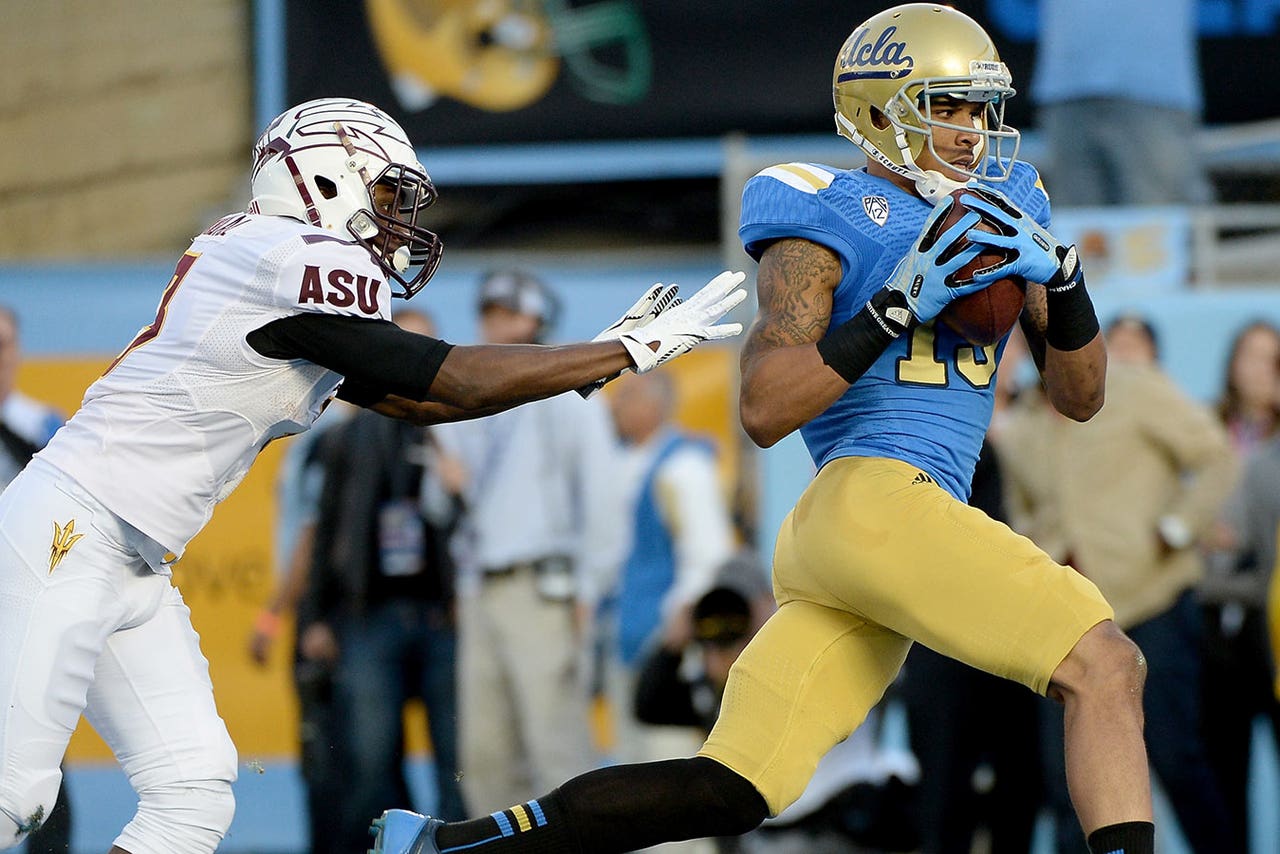 UCLA wide receiver Devin Lucien has been released from the hospital and is expected to attend practice Wednesday, the Los Angeles Times reports.
Lucien was taken from practice to the hospital in an ambulance after hitting his head on the ground during a drill Tuesday. He was immobilized by paramedics as a precaution.
It is not known whether Lucien will participate in Wednesday's practice.
Lucien caught 19 passes for 339 yards and two touchdowns last season, and he is a candidate to start for the Bruins in the upcoming season.
---