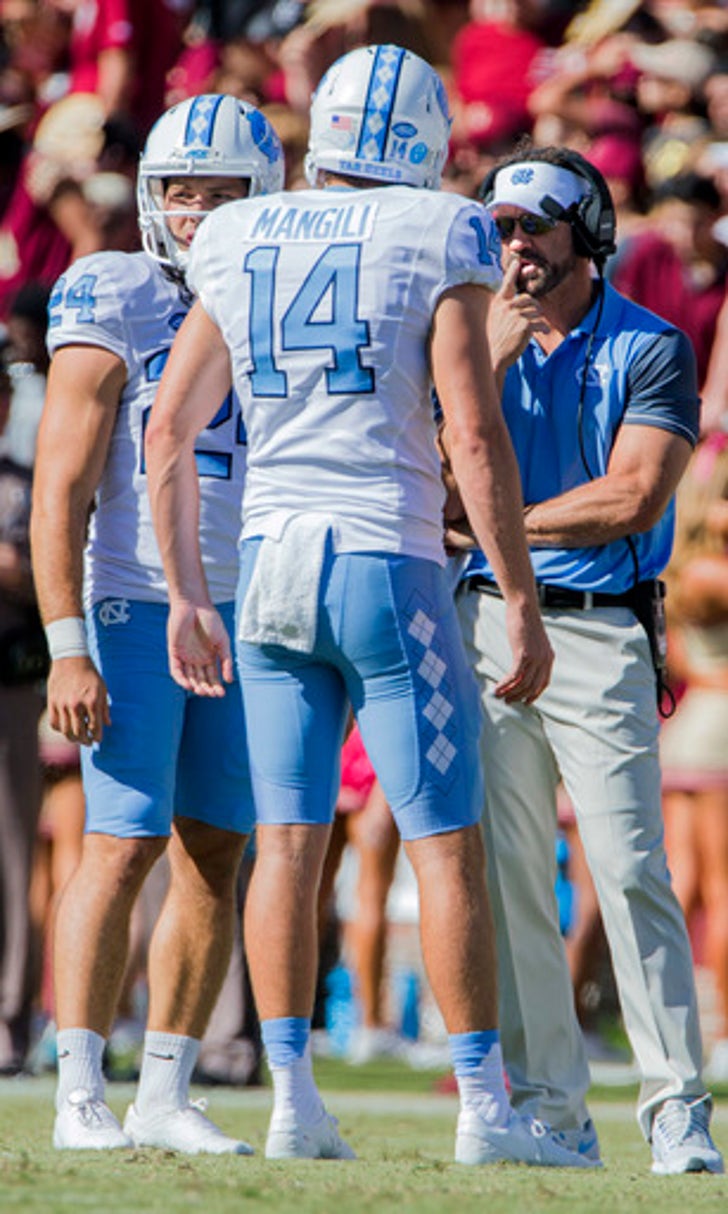 Ranked again, Hokies aim for consistency at No. 17 UNC
BY foxsports • October 4, 2016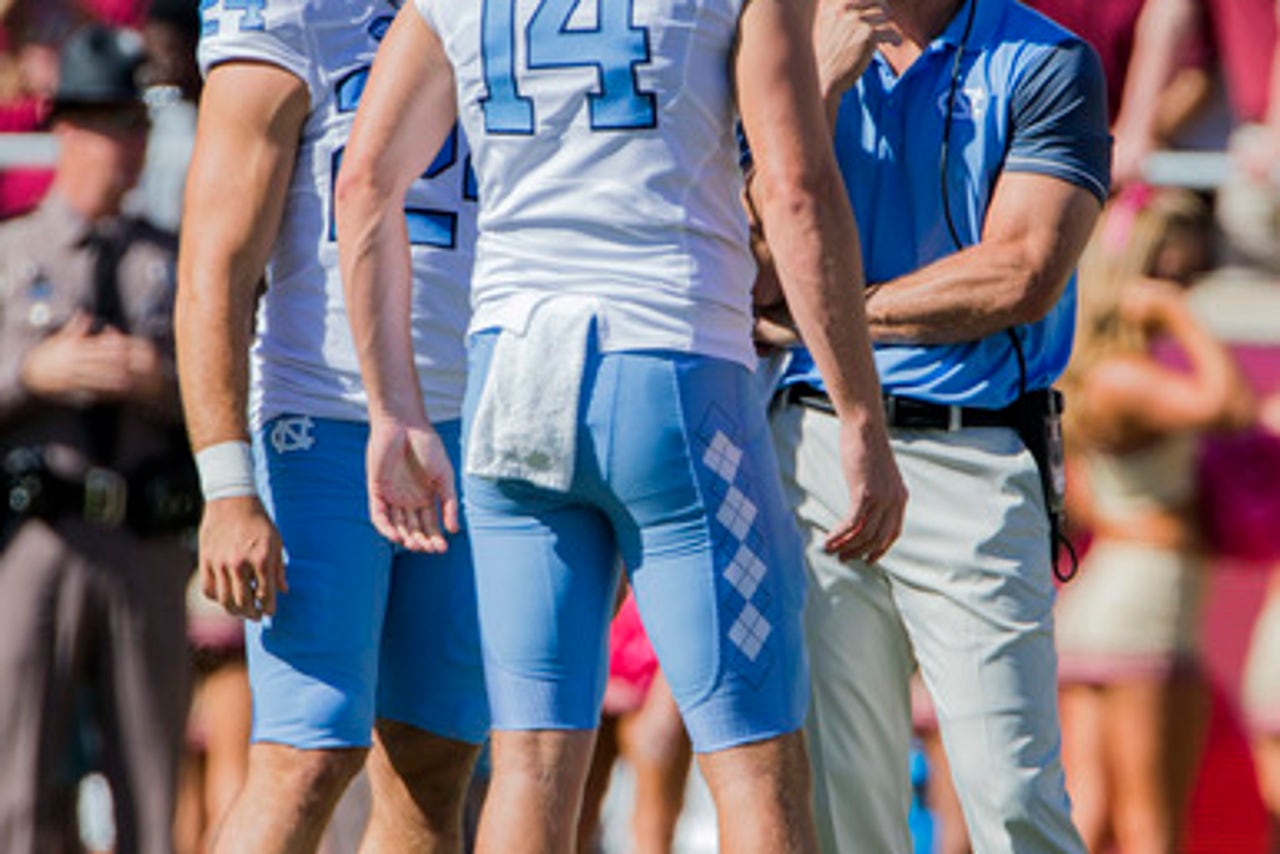 It's the vision Virginia Tech had when it hired Justin Fuente as coach: A high octane offense combined with a resurgent defense led by Bud Foster guiding the Hokies back into the national discussion as an elite program.
The Hokies (3-1, 1-0 Atlantic Coast Conference) returned to the Top 25 this week at No. 25, and travel to North Carolina to face the No. 17 Tar Heels (4-1, 2-0) on Saturday.
Right guard Augie Conte thinks the Hokies have something to prove.
''I've never been part of a ranked team here at Virginia Tech where we've actually been ranked and gone out and defended it next week, which is something that I'm not necessarily happy about,'' Conte said, ''but you're not ranked until you can go out and defend it and prove that you are in a spot where you should be.''
Virginia Tech hasn't been ranked since the week after it beat Ohio State at the start of the 2014 season. They checked into the poll at No. 17, but lost their next two against East Carolina and Georgia Tech.
Conte and his teammates like the recognition, but don't want it to cloud their mission.
''I guess it's cool to get recognized and all that, but I mean, our goal at the beginning of the year wasn't really to be ranked, it was to win the ACC Championship and get some rings,'' defensive end Ken Ekanem said. ''But beating North Carolina this Saturday definitely helps us on our way to our goal, so it's obviously a big game.''
The ranking probably means more around campus than in the locker room, running back Sam Rogers said.
''A lot of people try to put a lot of hype around the game,'' he said. ''We're excited because it's a great opponent and it's an ACC rival, so we're excited just to go out there and show what we can do, not so much about where we'll be after. That stuff will take care of itself.''
The Tar Heels played for the ACC championship last season and have continued to impress under coach Larry Fedora, now in his fifth season. They have consecutive final-second victories against Pittsburgh and at No. 23 Florida State, but Fedora is equally impressed with how quickly Virginia Tech has gelled in Fuente's first season.
''Justin's done a great job with them,'' he said. ''First of all, a Bud Foster defense is like it always is every single year. There's energy, it's tough, they do a tremendous job. And then Justin's brought in a more wide-open offense with a quarterback that can beat you with his legs or his arm. I'm going to compare it to kind of some of the things that we do on offense. I think they've got a really good football team, a really good football team.''
The Hokies have been led on offense by quarterback Jerod Evans, a transfer from Trinity Valley Community College in Texas. The junior has guided an offense that has produced at least 450 yards three times in four games, the first time a Hokies offense has done that since 2000.
In four games, Evans has thrown for 13 touchdowns and been intercepted just once. Those numbers would be the best in the conference if not for the Tar Heels' Mitch Trubisky, who has 13 TDs and no interceptions.
North Carolina has won nine straight at home, which only ups the ante as far as the Hokies are concerned. They have yet to play a true road game, though they did face No. 9 Tennessee in the Battle at Bristol on Sept. 10.
Since joining the ACC in 2004, Virginia Tech is 10-3 against ranked opponents on the road.
''It's definitely fun going into an away stadium and just facing more adversity like that,'' Rogers said. ''I really like going in and all the odds are stacked against you. I feel like that's where we do best.''
---
AP Sports Writer Aaron Beard in Chapel Hill, N.C., contributed to this report.
---
Online: The AP's college football page: http://collegefootball.ap.org
---
Follow Hank on Twitter: www.twitter.com/hankkurzjr
---