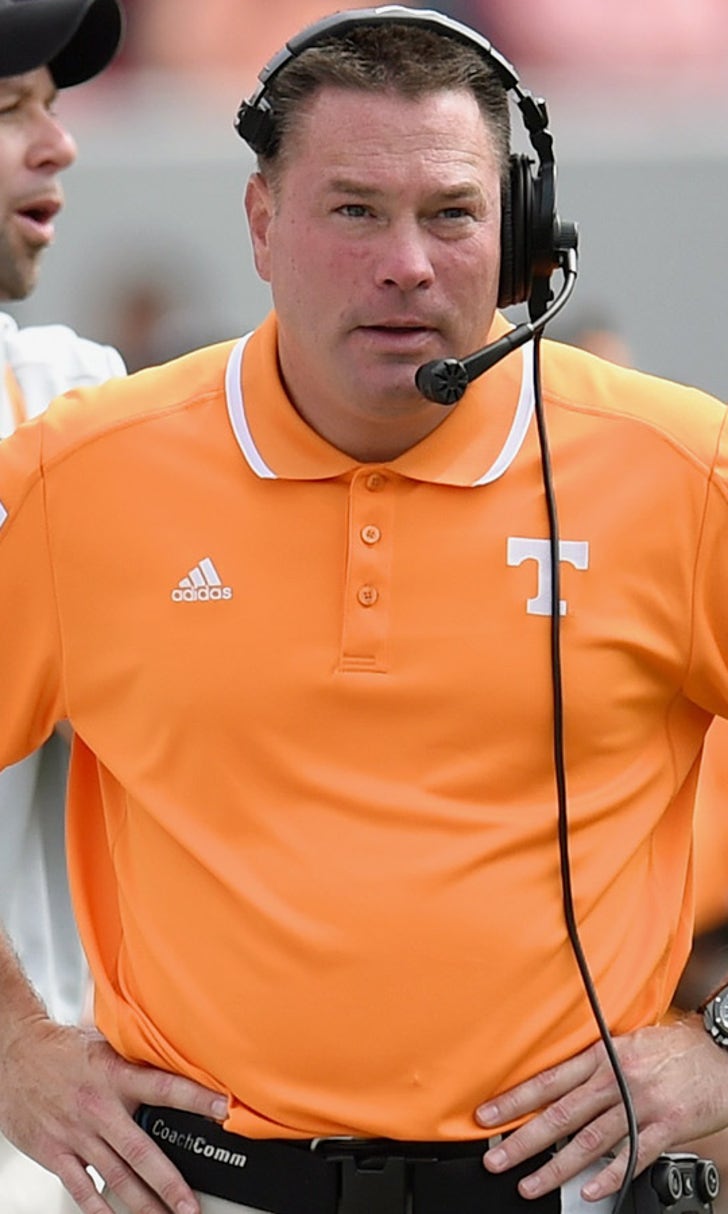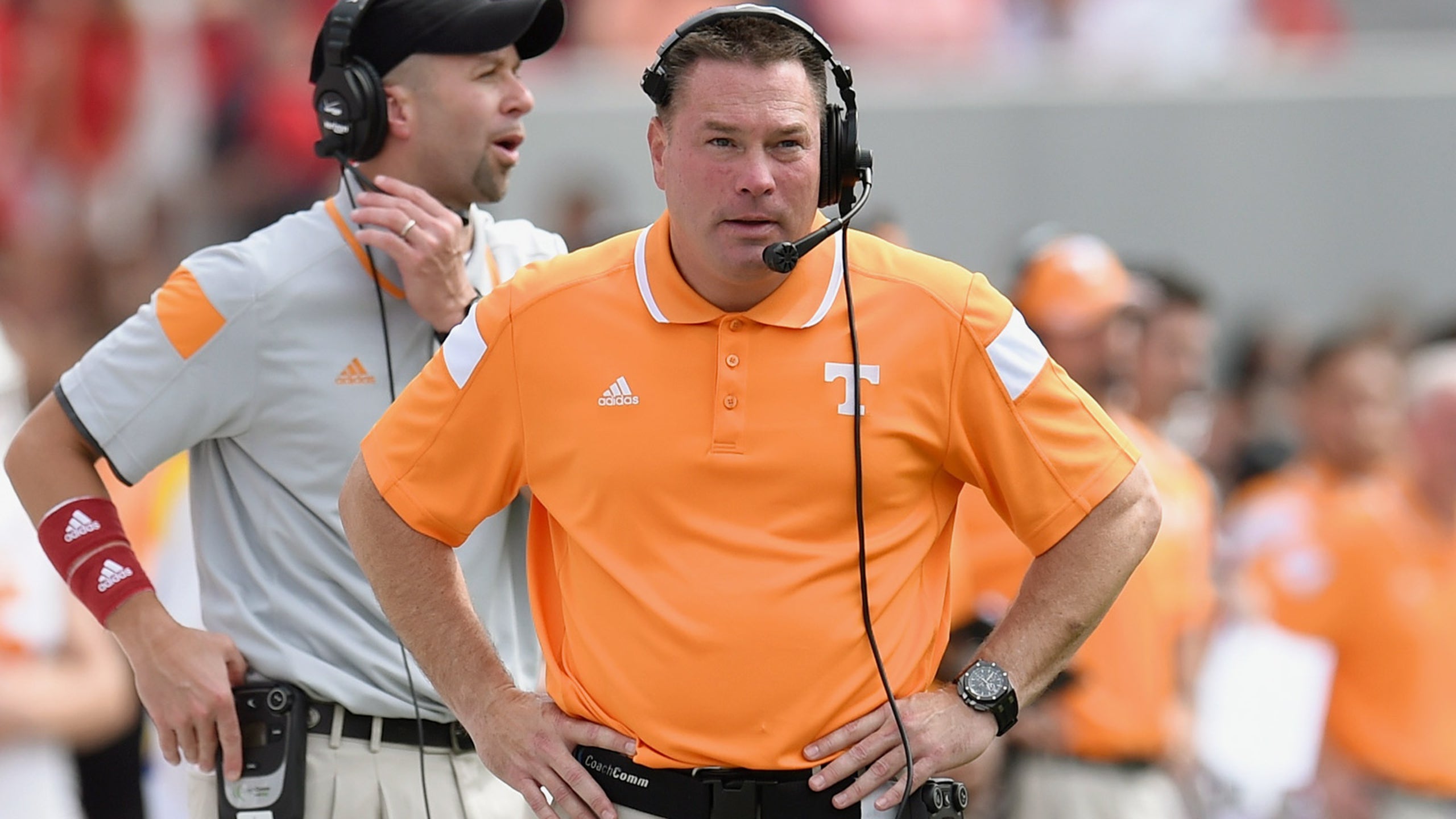 Ralph Abernathy to see time at WR for Tennessee?
BY foxsports • November 4, 2015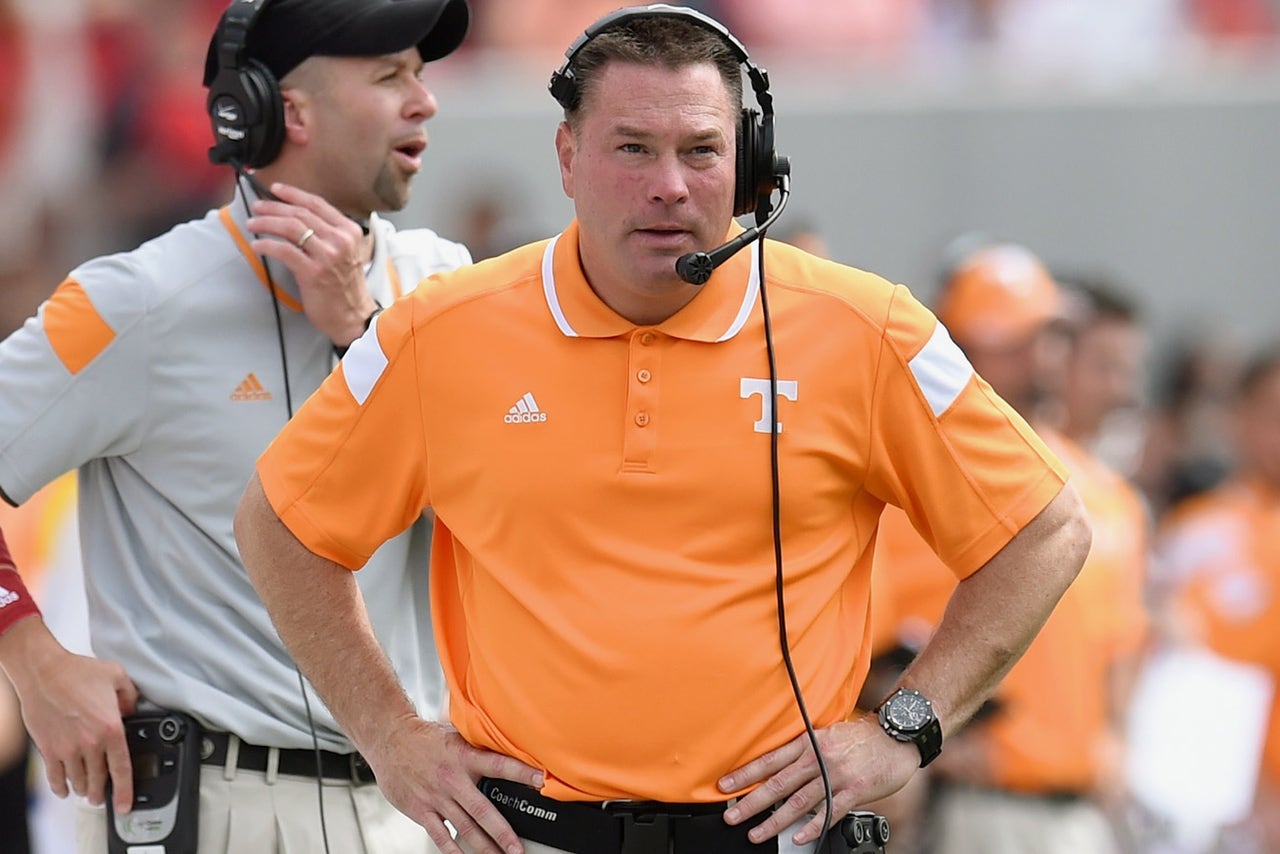 Butch Jones admitted Wednesday his team has reached a critical point in regards to depth at the wide receiver position. With four games left in the season and the team sitting two victories short of becoming eligible for a bowl game, some reshuffling is in order on Rocky Top.
"We have five healthy wide receivers," Jones said. "We don't have backup wide receivers."
Considering the dire position the team currently finds itself in, where will it turn to help? According to 247Sports, the Vols have reached into its backfield and will experiment with using running back Ralph Abernathy for help.
Abernathy was spotted on the practice field Tuesday lined up on the outside of the offense's formation. 
"Ralph's a very versatile guy," receiver's coach Zack Azzanni said. "He knows all the stuff at running back, and we're down on numbers at wideout, and we're always teaching everyone all the positions. You've got to have a plan. You can't just go out there and say, 'Oh, I've got two guys hurt, what are we gonna do?' You can't always call timeout. You've got to be able to plug some people in, so those are all just contingency plans in case things happen."
If Tennessee ends up using Abernathy at receiver this weekend against South Carolina, where is the senior running back most likely to be aligned according to Azzanni? 
"He definitely has the skills set to be a slot, sure," Azzanni said. "Does he see some time (Saturday)? I think that depends on a lot of factors — you know, our lineup, what's happening in the game, if any guys go down. But he's certainly willing. He'll do anything. He just wants to get on the field. And he's certainly capable. I mean, he's playing in big-time college football games, so he knows what to expect."
(h/t 247Sports)
---
---