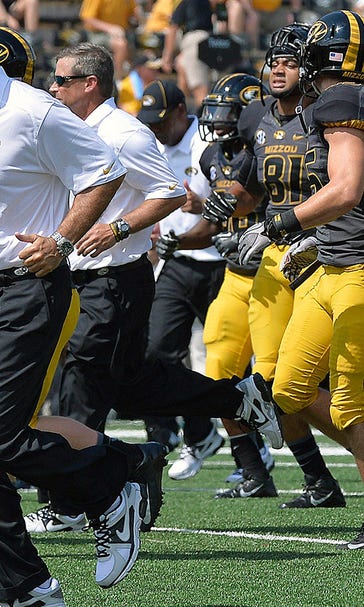 Pinkel, players on Saturday's win, upcoming road game
September 8, 2015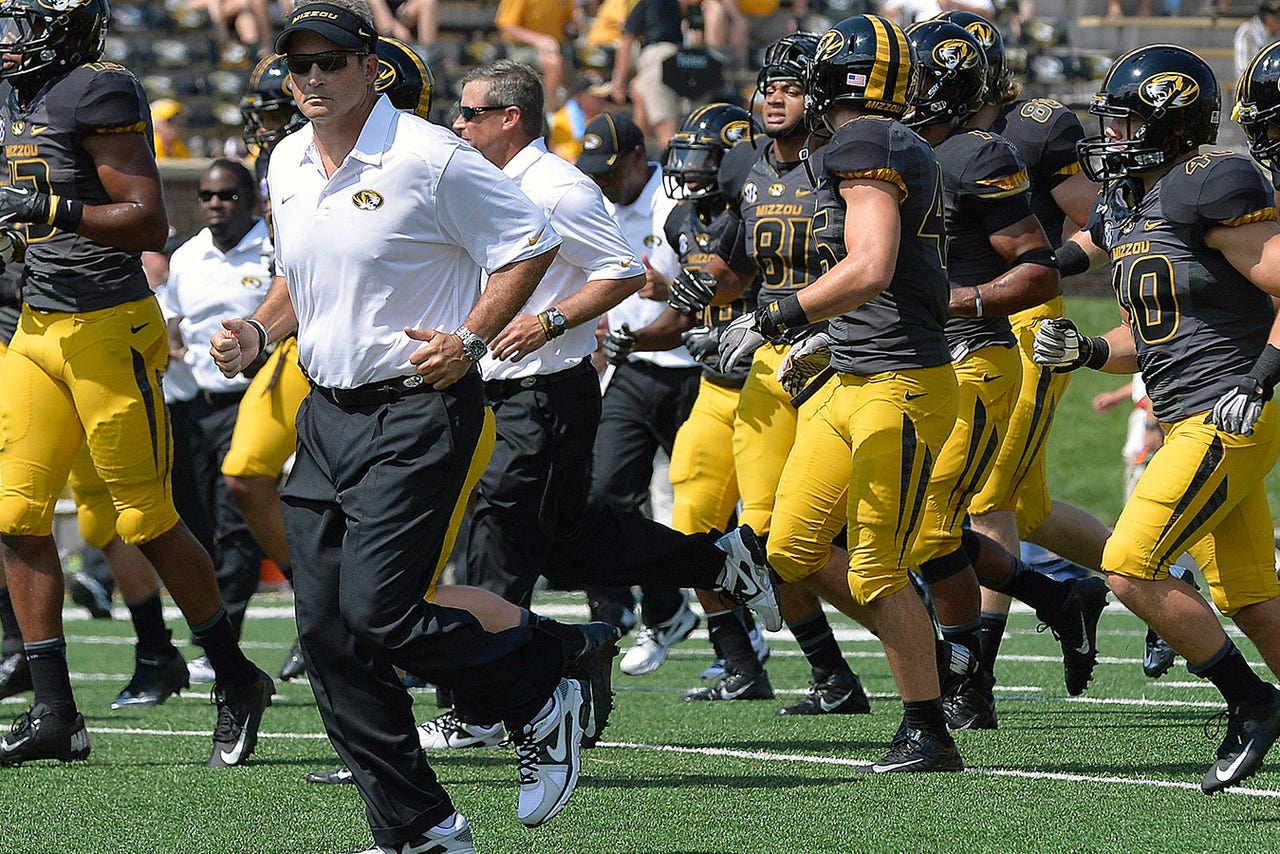 Missouri will leave the friendly confines of Faurot Field and head south to play the Arkansas State Red Wolves on Saturday. 
At first glance, Missouri should win the game handily. Arkansas State was beaten 55-6 by Southern Cal on the opening weekend. Missouri also had a relatively comfortable 34-3 win over Southeast Missouri State. 
Road games are never an easy proposition, especially for a team with the youth and inexperience of Mizzou. While it's the more talented team in this showdown, playing away from home levels the playing field a bit more. Throw in Arkansas State's unconventional offensive and defensive schemes, and it could be a trickier game than originally thought. 
Gary Pinkel, running back Tyler Hunt and defensive tackle Rickey Hatley spoke with Mike Kelly on Monday night in Columbia. The thought of facing possible road difficulties is something not lost on either Hunt or Hatley. 
"The focus is on the 48 hours [before a game]," said Hunt. "You have to be focused from Wednesday on. When you step on the football field, you're straight focused on football throughout the whole week. Going to a different stadium...there are so many things that can distract you."
Hatley shared similar sentiments. 
"He actually can dunk and I can't!" #Mizzou DL Rickey Hatley about RB Tyler Hunt

— Mizzou Football (@MizzouFootball) September 8, 2015
"During the week, we make sure we watch film, focus on one play at a time, go out and focus on [our] assignments."
While the two players are laser-focused on the task at hand, Pinkel took some time to reflect back on the previous weekend. 
"Well, every victory is a great victory. There's always things you can do to get better and to improve, and that's the most important thing after the victory."
---
---