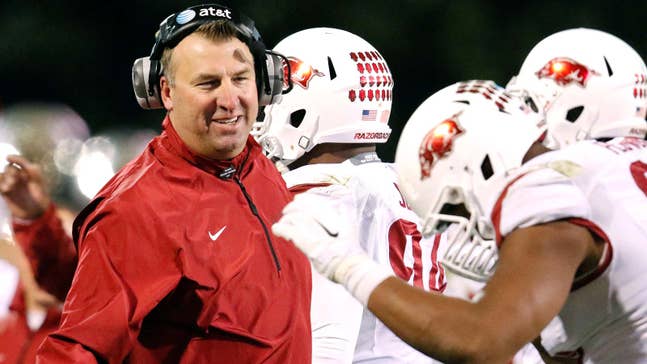 PHOTO: Bret Bielema runs into Gary Pinkel in Columbia
Published
Dec. 4, 2015 2:09 p.m. ET

The next time you are at your local coffee shop, you may not want to bury your head into your phone, you never know who you my miss if you do. 
Case in point, Arkansas head coach Bret Bielema was spotted in Columbia, Mo., and just so happened to run into former Missouri head coach Gary Pinkel. 
You have to wonder if the two SEC coaches traded any valuable information during their brief encounter. 
The two coaches met twice on the field, splitting the series at one game apiece. 
---
---