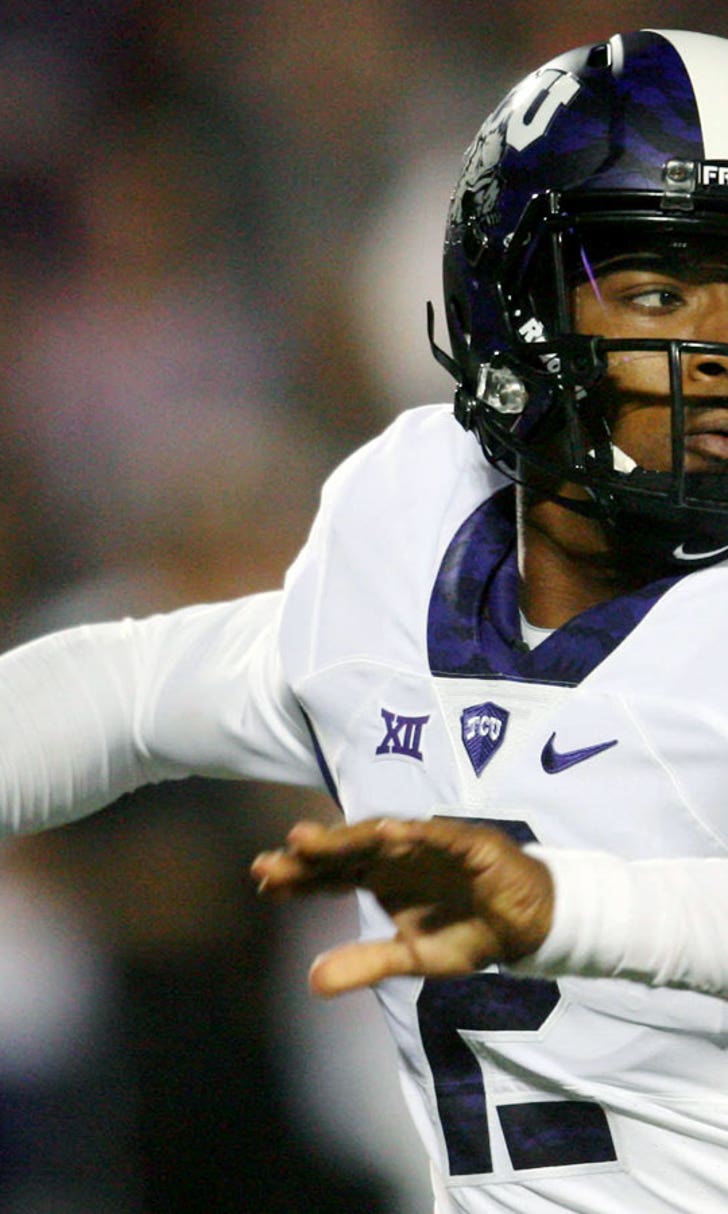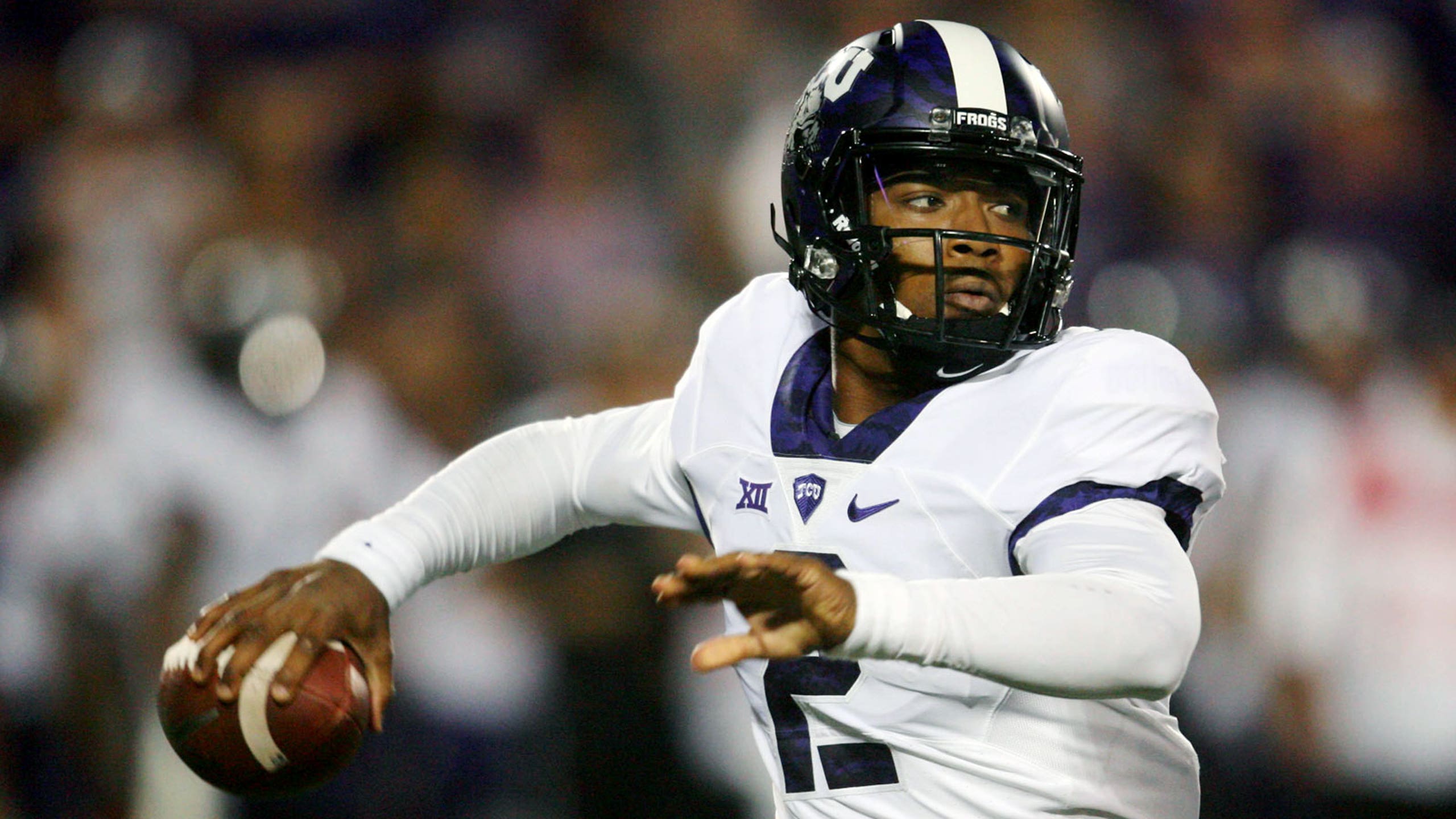 Patterson credits Air Raid for ability to rally on the road
BY foxsports • October 13, 2015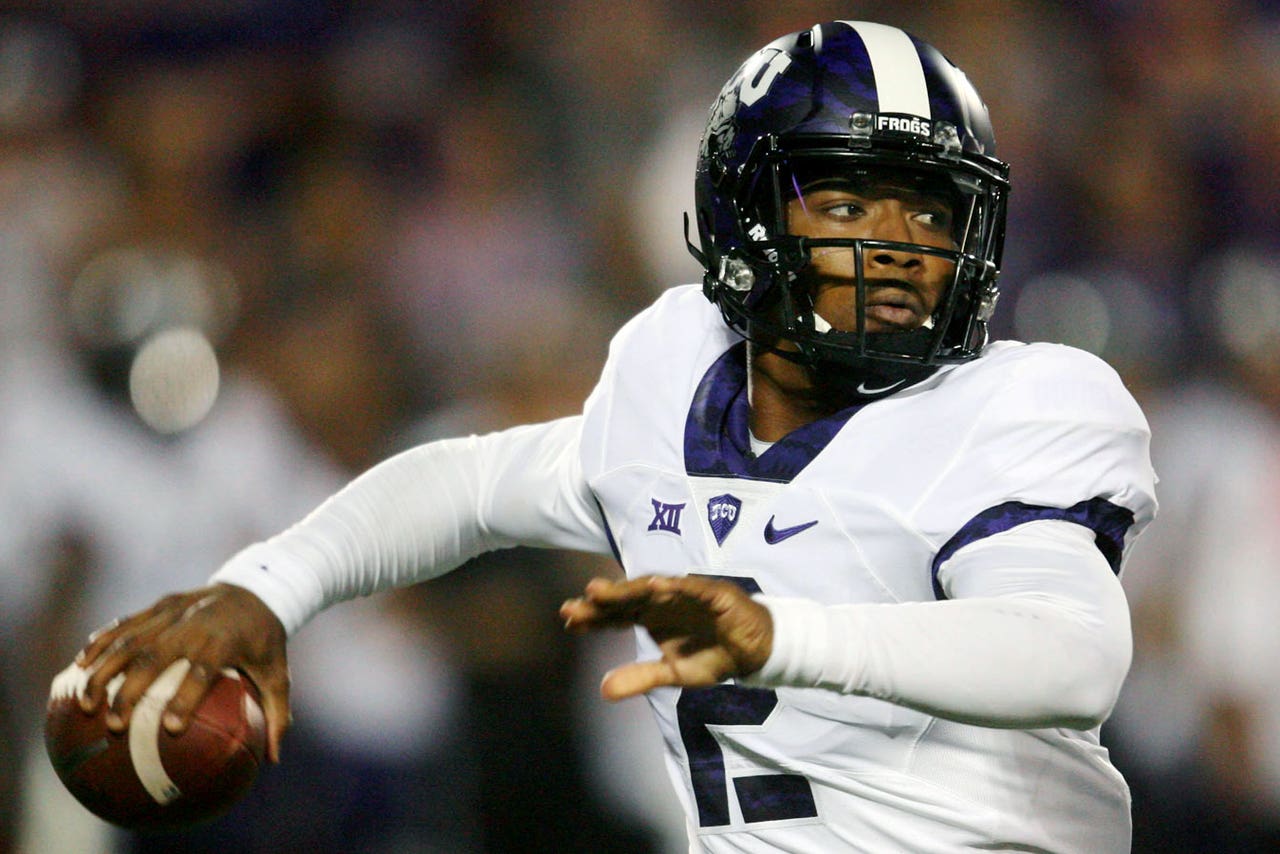 Gary Patterson's begrudging acceptance to ditch his stone-age offense for the modern age allowed the TCU Horned Frogs to rally from an 18-point halftime deficit last Saturday at Kansas City and pull off a victory while scoring 50 points for a fifth consecutive game.
Patterson said two years ago the Frogs wouldn't have been able to overcome the deficit running his outdated, methodical offense.
"I don't think we would have had the firepower to do what we did the other night," Patterson told reporters. "And that's what we changed to. So we were always in a ballgame. If you have good enough ballplayers, you've always got a chance to come back, you're always in a ballgame."
Before Patterson made the switch to the Air Raid after the 2013 season, quarterback Trevone Boykin experienced only moderate success at the position and was even moved to wide receiver. It wasn't until co-offensive coordinators Doug Meacham and Sonny Cumbine were brought in to implement the spread attack that Boykin took off and soared to Heisman Trophy candidacy last season.
After his mesmerizing performance in the second half of the 52-45 win at Kansas State to move No. 3 TCU to 6-0 overall and 3-0 in the Big 12, most who follow the Heisman race have him neck-and-neck with LSU running back Leonard Fournette.
Boykin threw for 301 yards and two touchdowns, plus a pair of interceptions, and ran for another 124 yards and two more touchdowns. His spectacular 69-yard run midway through the fourth quarter put TCU back in front for the first time since early in the second quarter.
"That's all you want -- you want a 50-50 chance to be able to come back, be able to win," Patterson said.
TCU's offense has played with the added burden of picking up a typically strong defense that has been weakened by an unfortunate string of injuries to key players.
The Air Raid is living up to its name for a second consecutive season by putting up video-game-like statistics. TCU ranks third in the country in offense at 615.5 yards per game while averaging 51.0 points per game.
(h/t Star-Telegram)
---
---