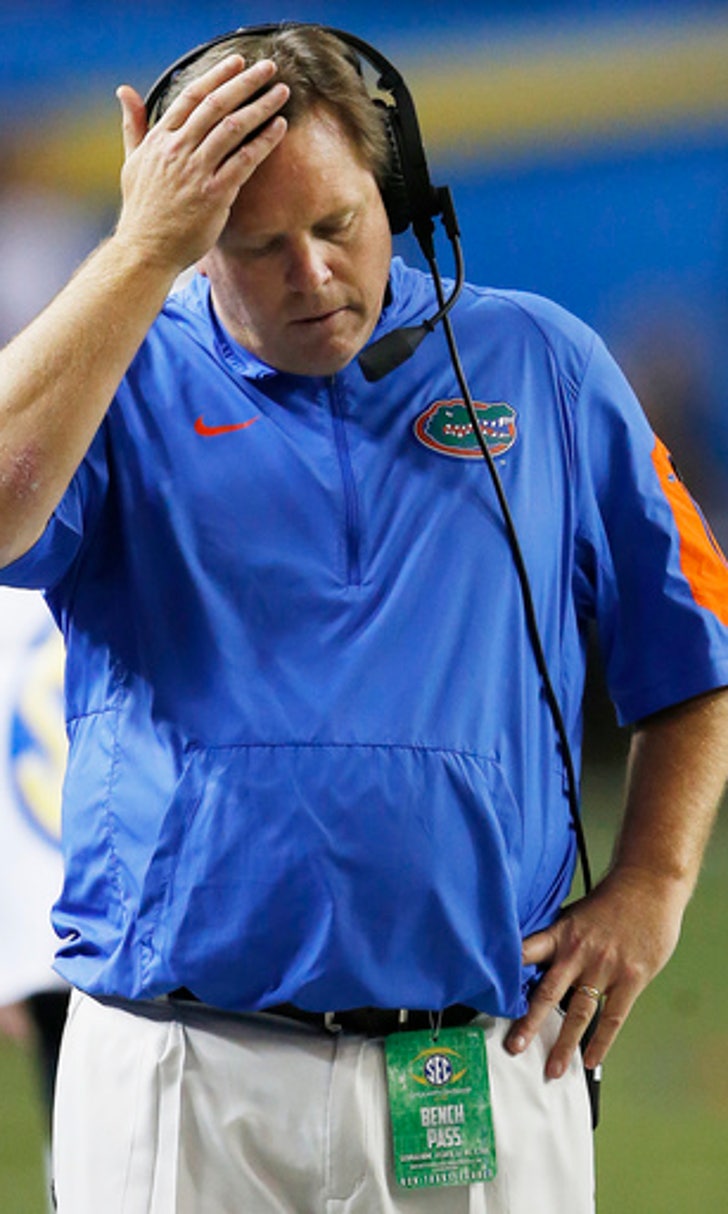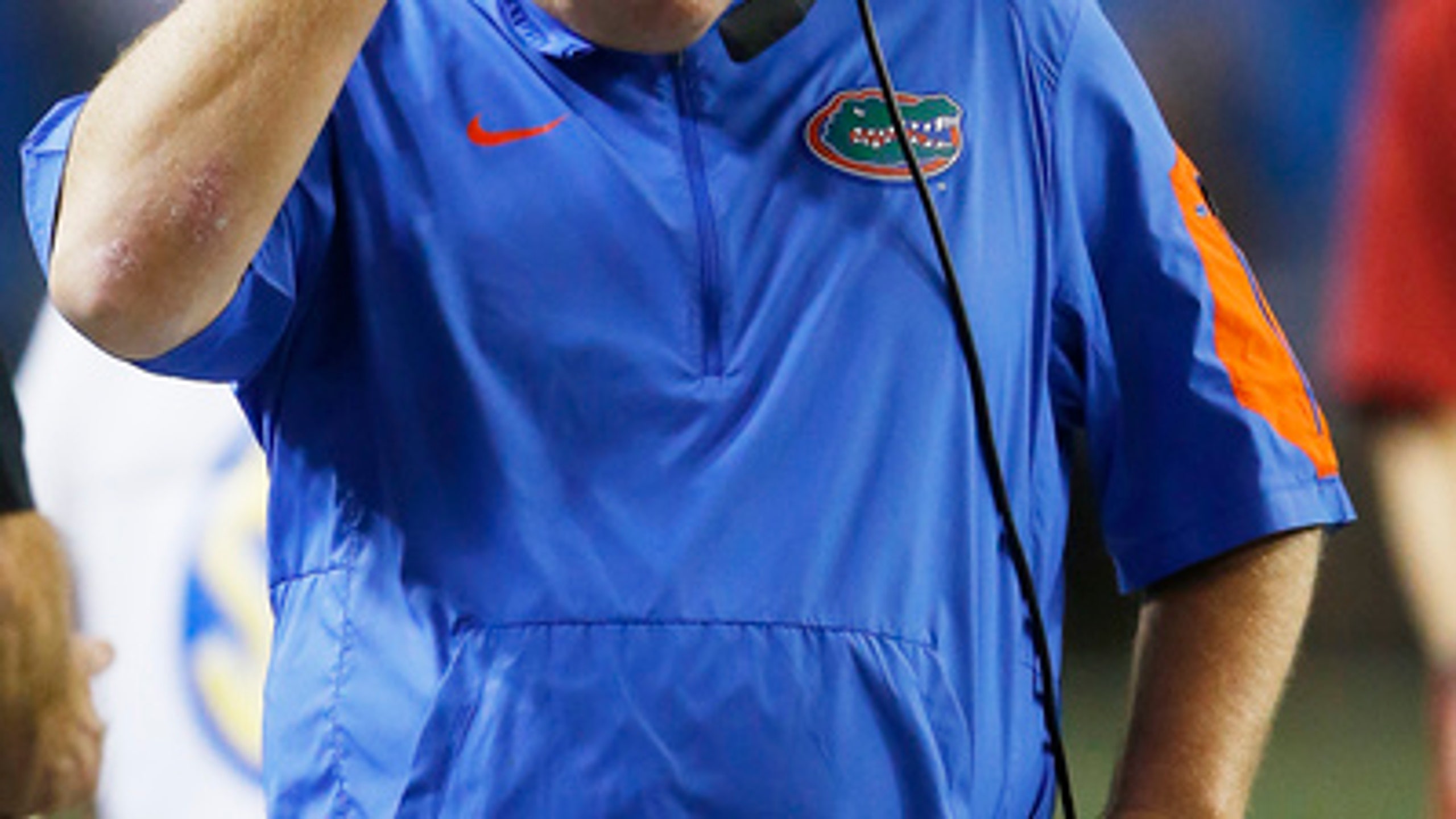 On Spurrier's day, No. 25 Florida expects better offense
BY foxsports • September 2, 2016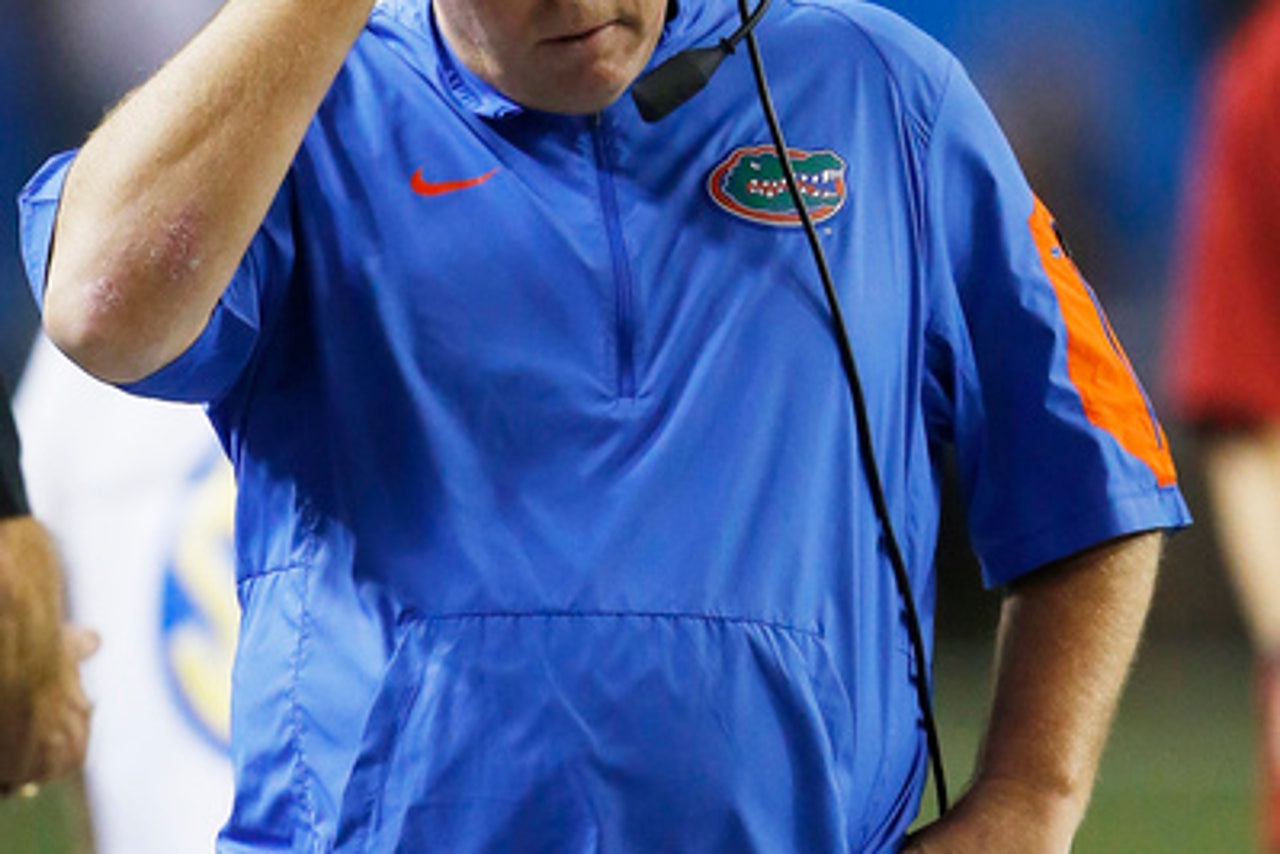 GAINESVILLE, Fla. (AP) Amid all the pomp and circumstance of renaming Florida Field after Steve Spurrier, the most fitting way to honor him would be on the scoreboard Saturday.
Maybe the 25th-ranked Gators should try to ''hang half a hundred'' on UMass.
That was one of Spurrier's most memorable quotes during his dozen years in Gainesville. It came after Florida beat Southeastern Conference rival Georgia 52-17 in Athens in 1995. It also was something the Gators did with regularity during Spurrier's tenure.
And after the way Florida ended last season - scoring just two offensive touchdowns in the final three games - players and coaches probably could use a little confidence-booster to start 2016.
''Pretty miserable, wasn't it?'' Florida coach Jim McElwain recalled. ''You had to sit through it, too. I'm sorry. ... I'm still hurting. That's all I can say. That was miserable. I'll leave it at that. And I'm sorry you had to go through it, too.''
The Gators ranked 112th in total offense in 2015, ahead of only Vanderbilt and Missouri in the SEC. They struggled to run the ball consistently and were close to inept in the passing game. The line was a problem - Florida gave up a nation-leading 45 sacks - and quarterback play was an even bigger issue.
McElwain has vowed to be ''dramatically better'' on offense in his second season.
His first chance to prove it comes in the opener against the Minutemen, who are entering their first season as an independent after going 8-40 in four years since moving to the Football Bowl Subdivision.
The Gators will give journeyman Luke Del Rio his first collegiate start after he transferred from Alabama and then Oregon State in search of playing time. Del Rio beat out graduate transfer Austin Appleby and two freshmen.
Del Rio, who sat out last season because of NCAA transfer rules, helplessly watched Florida stumble down the stretch.
''Anytime you finish 0-3, it's the worst taste in your mouth,'' said Del Rio, the son of Oakland Raiders coach Jack Del Rio. ''Some teams might get hot and they lose a bowl game. `OK, we finished 5-1.' But 0-3, that's tough to swallow.''
Spurrier only had one three-game losing streak (1999) during his Florida coaching career.
Leading the Gators to six SEC titles and the 1996 national championship, Spurrier helped put the program on the college football map for good. He already has a Heisman Trophy statue from his playing days at Florida and has his name in the school's exclusive ring of honor.
On Saturday, the Gators will officially unveil Steve Spurrier-Florida Field at Ben Hill Griffin Stadium. It's better known as The Swamp, the nickname Spurrier gave it and a place the current team would like to see scoring ''half a hundred'' become more normal than notable again.
''I hope they put some winning turf in there or something,'' McElwain joked. ''I've got to ask our grounds guy. But no, I think that's something special, and obviously for (Spurrier), I think what a fitting tribute. To have him back and be a part of that is something that's pretty neat.''
---
Here are some other things to know as Florida and UMass begin the season:
STREAKING GATORS: Florida has won 26 consecutive season openers, the longest streak in the country. The Gators are likely to extend it against UMass, but making it 28 in a row should be more challenging considering they open the 2017 season against Michigan in Arlington, Texas.
FLORIDA SUSPENSIONS: McElwain suspended five players for the opener, including one senior he declined to name. The others are cornerback Jalen Tabor, tight end C'yontai Lewis and receivers Tyrie Cleveland and Rick Wells. Tabor and Lewis were suspended one game for fighting in practice. Cleveland and Wells were suspended for firing BB guns in a residence hall in July.
GAME-CHANGER? Florida could potentially go from having one of the worst kicking situations in the country to one of the best. Eddy Pineiro will make his collegiate debut and should get considerable attention. A high school soccer player who has never kicked in a game, Pineiro drew interest from Alabama and Florida while making 70-yard-plus kicks and posting them on YouTube.
RARE TRIP: The Minutemen last visited the Sunshine State on Dec. 12, 1964, when they lost to East Carolina 14-13 in the Tangerine Bowl. UMass is 1-1 all-time against teams from Florida.
---