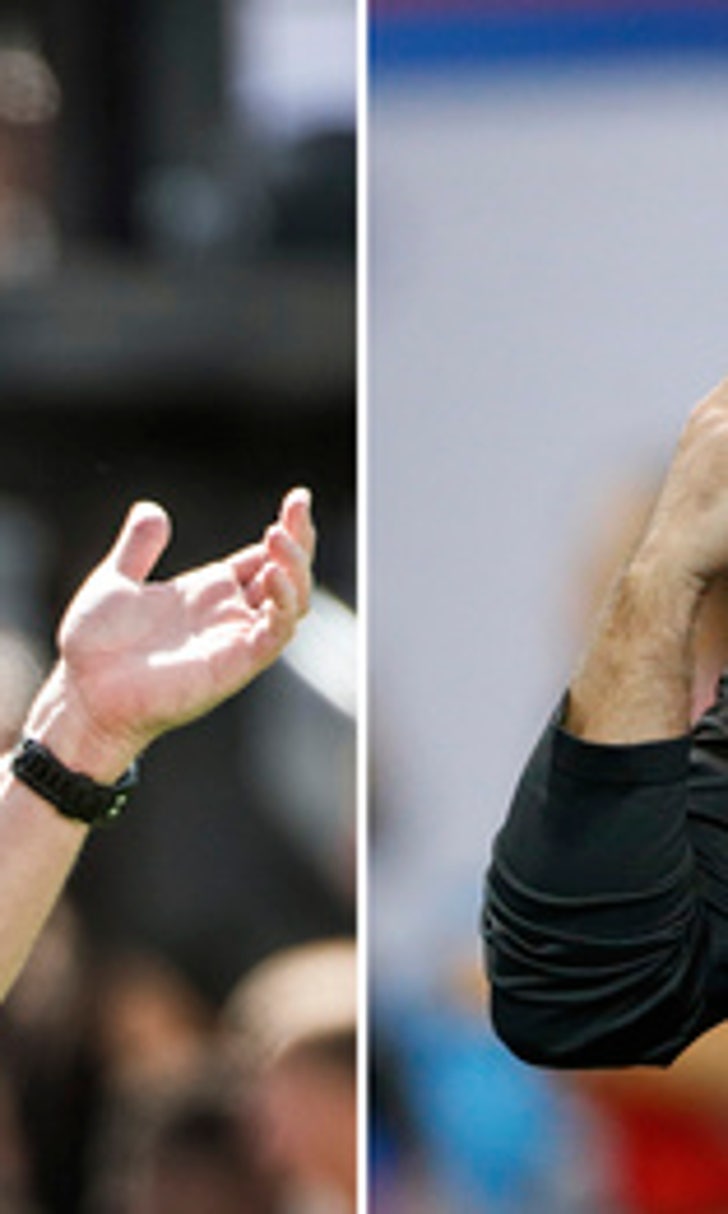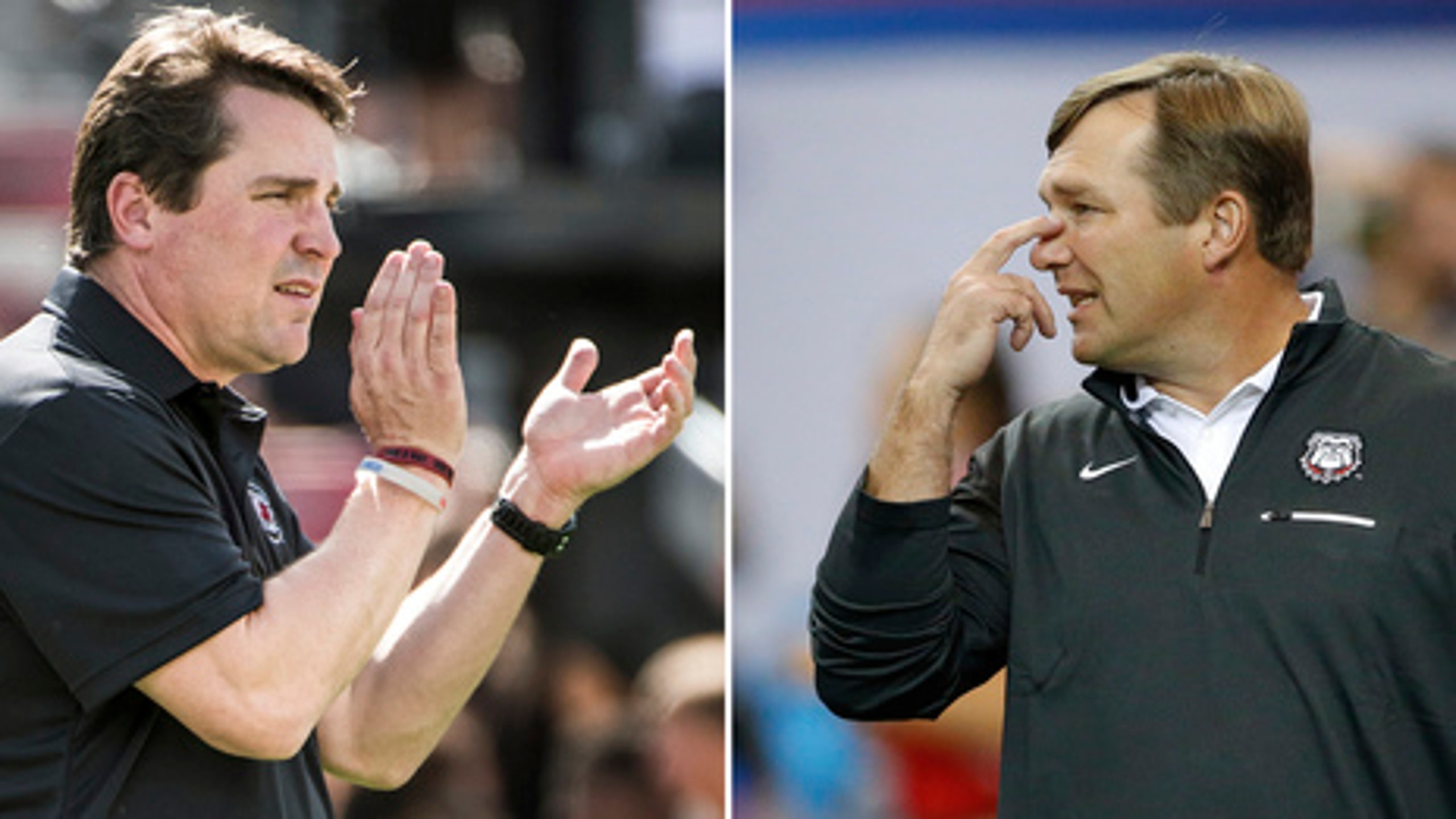 Old friends Muschamp, Smart facing same challenge
BY foxsports • October 8, 2016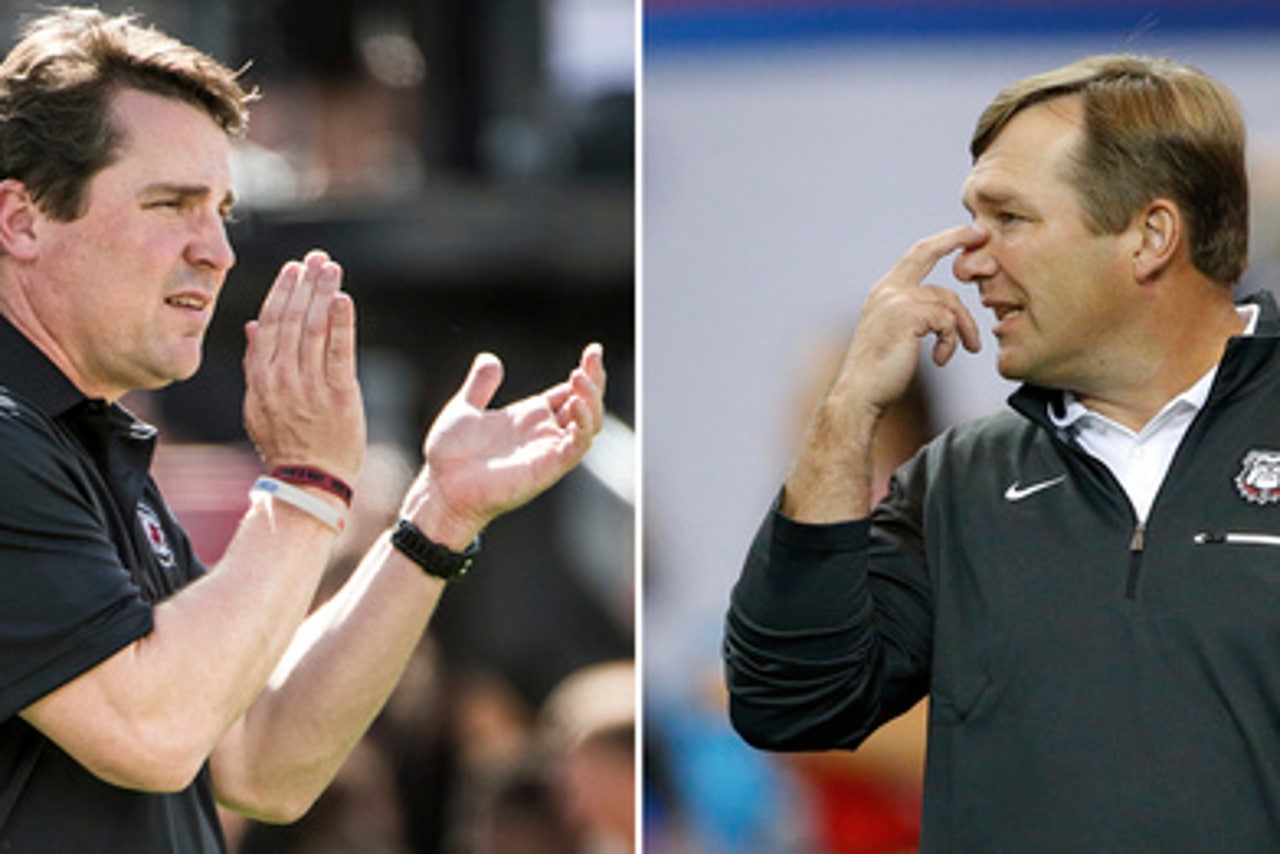 COLUMBIA, S.C. (AP) Georgia's Kirby Smart and South Carolina's Will Muschamp got an extra day to prep for this week's game because of Hurricane Matthew - and both needed as much time as possible to turn around their teams' current slides.
The Bulldogs (3-2, 1-2 Southeastern Conference) have lost two straight after their 3-0 start while the Gamecocks (2-3, 1-3) have also lost their past two conference games heading into Sunday's game, delayed from Saturday night because of Matthew.
Smart and Muschamp were both safeties with Georgia in 1994, the Bulldogs coach a redshirt freshman and South Carolina's coach a senior. Muschamp remembers how his father, Smart's father and the dad of Georgia quarterback - and now Colorado State coach - Mike Bobo would sit together at Georgia games that season.
The two also coached defense at Valdosta State and LSU.
Did they ever discuss a matchup like this back then?
''We were worried about stopping somebody,'' Muschamp joked. ''We worked together on the defensive side of the ball. We were just trying to get off the field on third down.''
Those are still the challenges each faces this week. The Bulldogs were pounded at Ole Miss, 45-14, two weeks ago, then were stunned on Tennessee's successful Hail Mary play for a 34-31 loss after taking the lead moments earlier.
The Gamecocks have struggled offensively this season, dead last in SEC yards and points, and lost to Kentucky and Texas A&M despite allowing a combined 41 points in the defeats.
For Smart, facing Muschamp is just a part of the business the friends have adjusted to through the years and their various stops.
''It's never an extra motivation, because that's not really what it's about. It's about our players and their players,'' Smart said. ''It's business-like for us.''
---
Things to watch when Georgia faces South Carolina on Sunday:
MATTHEW'S EFFECT: The major storm that churned up the Eastern Seaboard will alter the game with more than just a delayed start. Expect a smaller than normal crowd as fans unaccustomed to Sunday starts - or dealing with residential damage from Matthew - pass on the game. Also, the 100 to 200 state troopers normally assigned for protection and traffic control won't be on hand, instead deployed to more essential areas to help those affected by the storm.
CHUBB'S BACK: Georgia tailback Nick Chubb is expected back healthy to face the Gamecocks. He missed the Ole Miss game and ran just one time last week because of a left ankle sprain. But Smart said Chubb, sixth in the SEC with 425 yards, has worked well and is ready to go.
YOUNG QBS: There should be a lot of youth at the position with Georgia's Jacob Eason and South Carolina's Brandon McIlwain. Both were expected to take control of the offense and both have gone through some growing pains this season. Eason may have taken a huge step forward when he led the Bulldogs on a go-ahead drive, taking the lead with a 47-yard TD pass to Riley Ridley with 10 seconds left that should've beaten Tennessee. McIlwain has struggled moving the Gamecocks and has gone three games without a TD pass.
RECEIVER HELP: South Carolina should get some help offensively when injured receivers Deebo Samuel and Bryan Edwards return to face Georgia. Neither played last week in the Texas A&M loss as the Gamecocks' leading receiver was former Florida State baseball player Hayden Hurst, a tight end.
OFFER TO MOVE: Georgia AD Greg McGarity said the school offered to let the game take place at Sanford Stadium if South Carolina could not host because of the storm. South Carolina officials, though, got approval from the SEC to delay the game until Sunday. The Gamecocks are off next weekend while the Bulldogs play at home Oct. 15 against Vanderbilt.
---
AP's college football website: www.collegefootball.ap.org
---