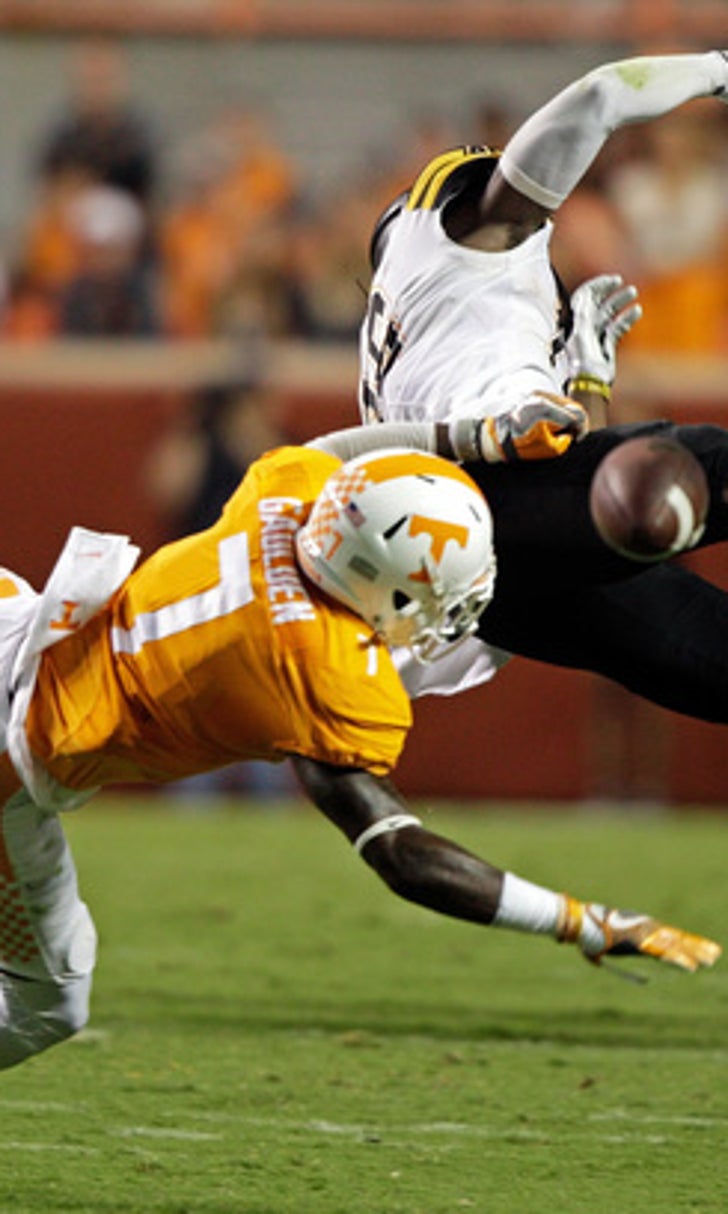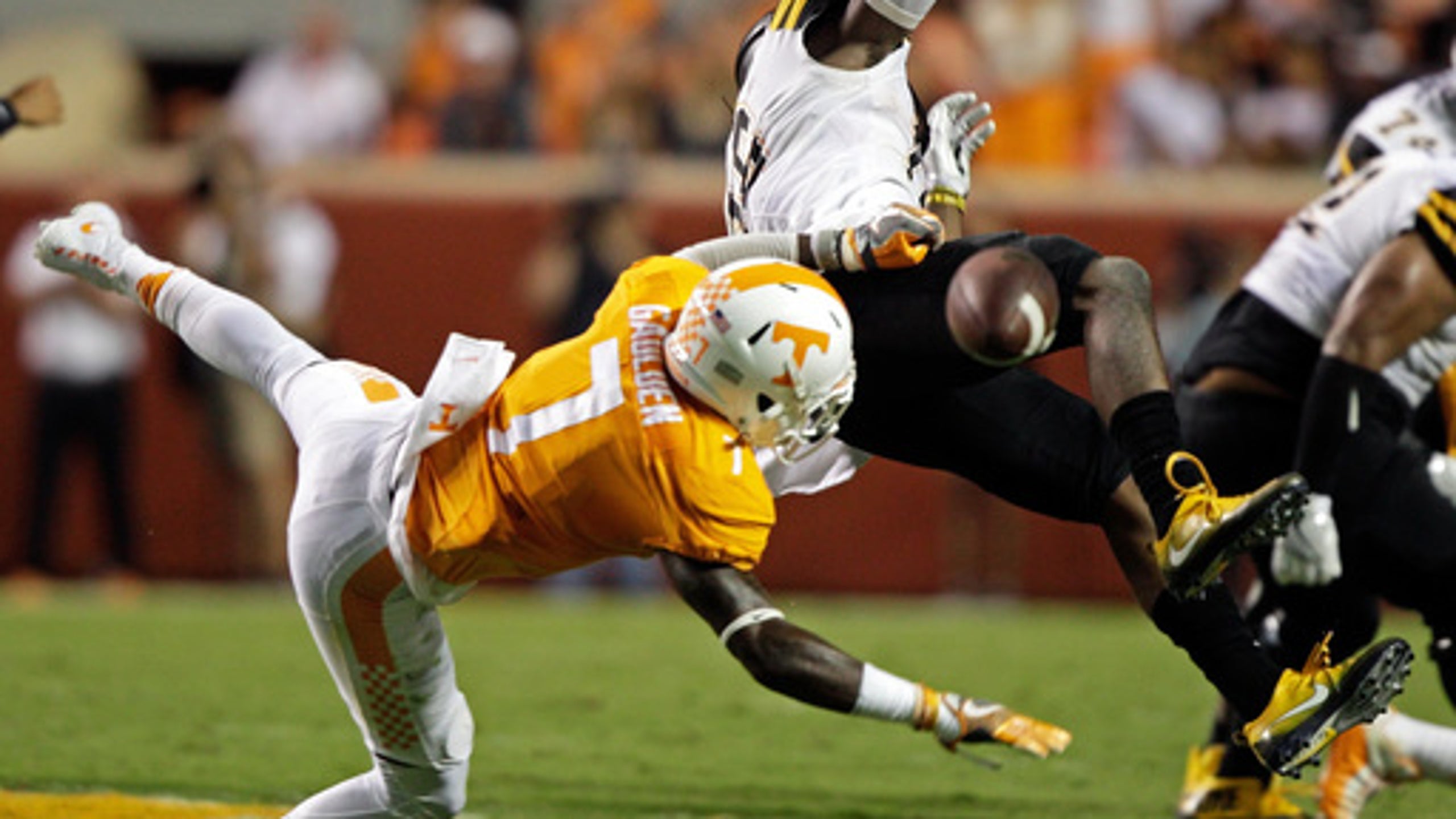 No. 9 Tennessee knows it must play better after OT escape
BY foxsports • September 2, 2016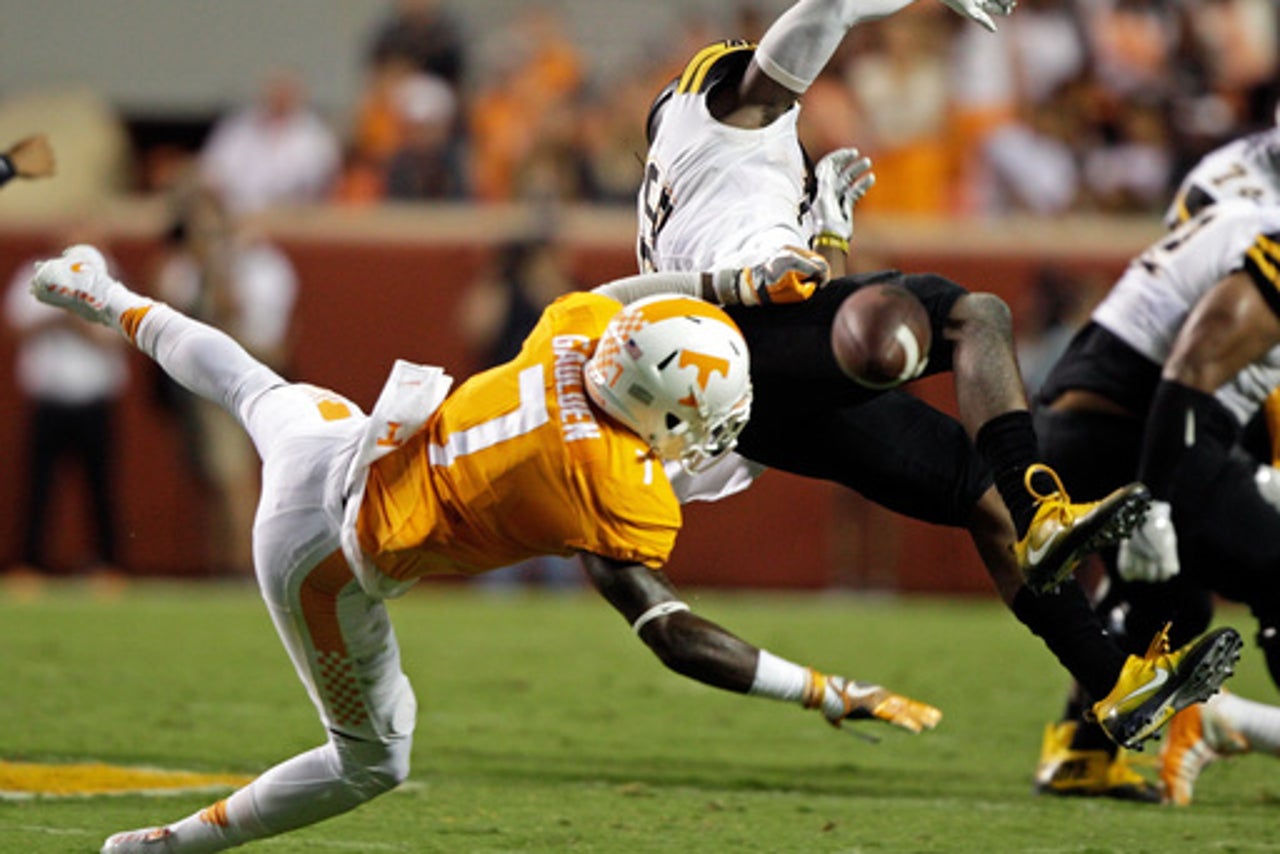 KNOXVILLE, Tenn. (AP) Tennessee barely survived in its season opener and the ninth-ranked Volunteers understand they likely won't be so fortunate in their next game if they don't play any better.
A team that opened the season with its highest ranking in a decade had all its vulnerabilities exposed Thursday in a 20-13 overtime victory over Appalachian State. It was a game Tennessee could have, and probably should have, lost.
''I thought we did some things that were very, very uncharacteristic for us that we're going to have to get corrected in a hurry,'' Tennessee coach Butch Jones said.
Tennessee struggled in every facet and never led until a bizarre overtime touchdown, as Jalen Hurd recovered quarterback Joshua Dobbs' fumble in the end zone.
The game only went into overtime because Appalachian State's Michael Rubino missed an extra-point attempt in the second quarter and a 42-yard field goal that would have broken a 13-all tie with 5:24 left. Appalachian State was unable to attempt a long field goal at the end of regulation because time ran out just before quarterback Taylor Lamb dove out of bounds at the Tennessee 30.
Although Appalachian State had won 17 of its last 19 games, Southeastern Conference-Sun Belt matchups aren't supposed to be this suspenseful. Appalachian State was a 20 +-point underdog.
''We knew the game shouldn't have been that close, but at the end of the day, we got a win and they have a loss,'' said Tennessee safety Micah Abernathy, whose pass breakup in the end zone sealed the victory. ''That's all that matters.''
A program that prides itself on special teams had few breakdowns in that area that nearly cost Tennessee the game.
Cam Sutton, the nation's leading punt returner last season, fumbled his first attempt Thursday to set up an Appalachian State touchdown. Jalen Reeves-Maybin, the Vols' leading tackler last year, was ejected in the first quarter for a targeting penalty on punt returner Jaquil Capel's fair catch. The Vols also allowed Capel's 45-yard punt return in the fourth quarter that gave Appalachian State the ball at Tennessee's 28, though the Mountaineers failed to capitalize.
''On special teams, we have to do a much better job,'' Jones said. ''We had some youngsters on that group, and I think they found out the speed of the game is a little bit different.''
Special teams are just part of issues Tennessee needs to address.
An offensive line missing injured tackle Chance Hall failed to create running room. A rushing attack that averaged 4.7 yards per carry last year mustered just below 3 yards per attempt Thursday. Dobbs, who ran for a combined 1,140 yards in 2014-15, had minus-4 yards on nine carries.
On defense, Tennessee's tackling problems allowed Marcus Cox to run for 115 yards while enabling Appalachian State to control the clock and shorten the game. Each team totaled only five offensive possessions in the third and fourth quarters.
''Obviously we know there are some things that we have to improve on,'' Dobbs said. ''We had a lot of respect for this opponent. We can play better, personally, as an offense and as a team.''
Tennessee probably won't survive its grueling early season schedule if the Vols don't correct their problems.
The Vols head to Bristol Motor Speedway next week to face Virginia Tech in a game that is expected to draw over 150,000 fans and post the largest recorded attendance in college football history. Tennessee returns home to face Ohio on Sept. 17 and then plays No. 25 Florida, No. 18 Georgia, Texas A&M and No. 1 Alabama on successive weekends.
''I'll never apologize for a win,'' Jones said. ''I'm proud of our players because they found a way to win the football game. Do we have to get a lot better? Absolutely, we have to get a lot better.''
---
AP college football website: www.collegefootball.ap.org
---