Nielson steps across MVFC to new challenge
Published
Mar. 22, 2016 4:00 p.m. ET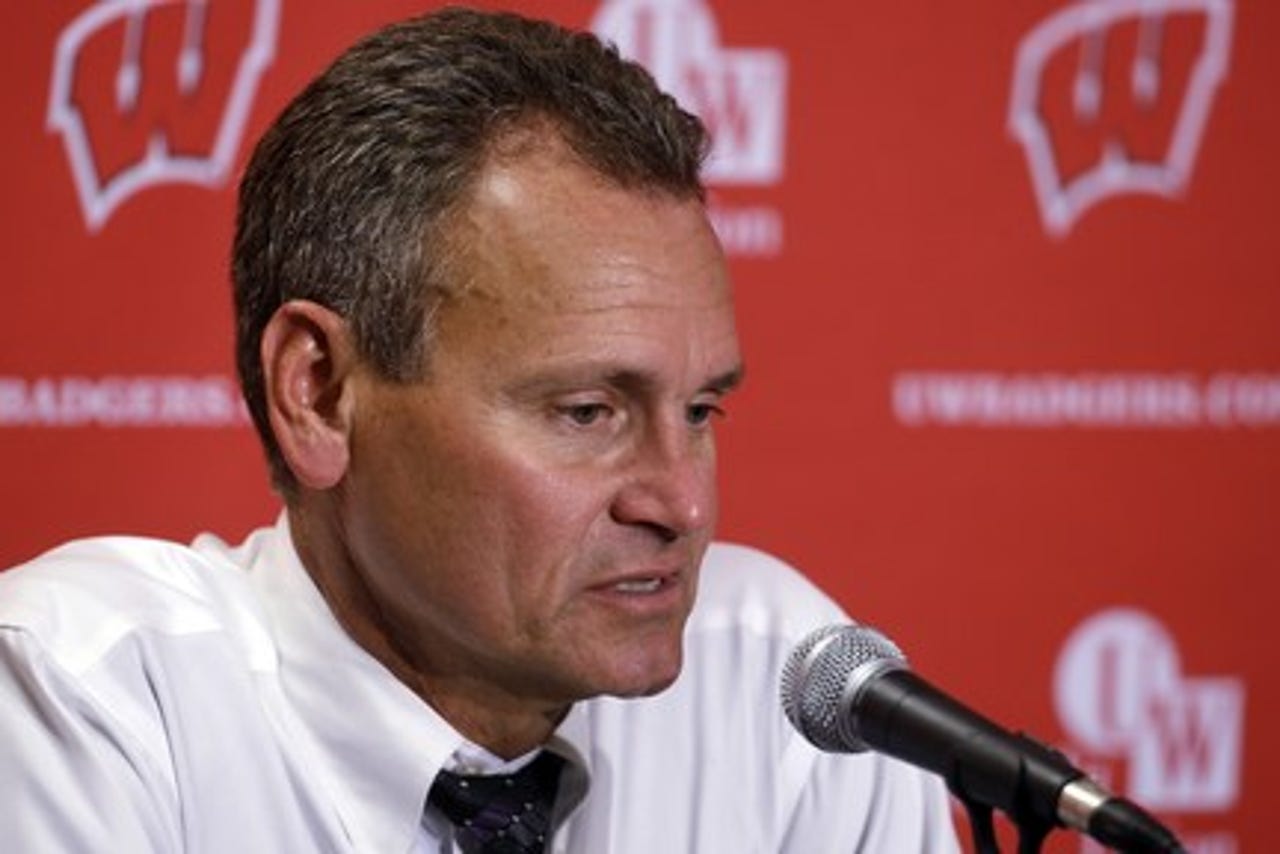 (STATS) - Like everyone else, Bob Nielson was impressed last October when the University of South Dakota went into the Fargodome and upset a North Dakota State juggernaut that eventually captured its fifth straight FCS national title.
He didn't find out the result right away, though. When Miles Bergner kicked his winning field goal to end South Dakota's victory, Nielson was midway through leading another eye-opening result - Western Illinois' win at fellow Missouri Valley Football Conference power Northern Iowa.
"Obviously that was a great win for our program at Western, too, to go into Northern Iowa on the road," Nielson said. "I think it emphasized what all of us understand just how good the quality of teams in the league are from top to bottom, how if you don't play well every week, you're going to get beat.
"Was that (South Dakota) score surprising? Well, I think anybody that can go into the Fargodome and win with what they've established there is a little bit of a surprise. But, at the same time, we had just played South Dakota (a week earlier) and realized how talented a football team they really were."
Western Illinois' upset of UNI helped push the Leathernecks into the FCS playoffs for the first time in four years and Nielson toward earning the MVFC's coach of the year award.
But Nielson, 56, clearly liked what he saw in South Dakota. After the season, he left Western Illinois to become the Coyotes' head coach, making a rare direct move to another school in the conference.
Nielson left behind a veteran team that will challenge for another playoff bid this year to take over a USD program that is trying to get established in the strongest conference in the FCS. The Coyotes are 6-26 in conference games since joining in 2012, although last year's 5-6 overall record - including 3-5 in the MVFC - was their best in four years under coach Joe Glenn, who retired in November.
"When you leave someplace, you just hope that the work that you've done there has put them in a position to continue to be successful," Nielson said. "I think that's the case. We've had a great group of young men in the program there that were hard to leave. Those guys are going to continue to be focused on doing things the right way and winning.
"I'm sure that there are some people that were unhappy that I left. But, at the same time, as you look at this as a profession, that there are people who understood why I did what I did and the rationale for it. I'm going to have continued respect for what they're doing there and I hope the same is true for those people with the work that I'm doing here."
Nielson was named South Dakota's coach on Dec. 15 and quickly got to work. He retained three assistants from Glenn's staff, brought seven with him from Western Illinois and added former Chadron State head coach Bill O'Boyle. Their work over the last three months will take the next step on March 29 when the Coyotes begin a stretch of 15 spring practices leading to their spring game April 23.
Nielson is accustomed to building programs, having taken teams to the postseason on the Division II, III and FCS levels. He guided Minnesota Duluth to D-II national titles in 2008 and 2010 and has compiled a 186-80-1 record in 23 seasons, also at Ripon College, Wartburg College and Wisconsin-Eau Claire.
South Dakota returns nine starters on offense, including senior quarterback Ryan Saeger, but only four on defense - one fewer than originally expected following the transfer of 2015 MVFC freshman of the year Andrew Van Ginkel. Senior safety Tyson Graham is the top returnee on that side of the ball.
"I've done this a couple times now," Nielson said. "The first spring is really a combination of determining the things in your system that you feel like you're really good at, the things that you're going to have to get better at and the things with your personnel that you're going to have to do differently.
"If you're going to win in the Missouri Valley, you've got to play great defense. It starts with playing great against the rush. You have to be able to stop the teams from running the football and force them to be as one-dimensional as possible. That's an area that will be a point of emphasis in the spring along with forcing things to happen on defense through forcing turnovers.
"Offensively, we're going to change. We want to be a team that takes advantage of the fact that we have an indoor environment, and we need to be more explosive offensively, we need to be more multiple. So we're going to look at finding ways to do that by being both balanced offensively and also trying to do a better job of creating space for our skill players."
Although Nielson said leaving Western Illinois was not an easy decision, he was intrigued by South Dakota's future. His annual starting salary is higher at $255,000, and he has a strong relationship with athletic director Dave Herbster. Additionally, USD athletics will begin to offer cost-of-attendance dollars with scholarships this fall and is making significant upgrades in facilities.
The Coyotes play inside the DakotaDome in Vermillion, and the home portion of their 2016 schedule includes a visit by Western Illinois on Oct. 29. Actually, with USD not playing last-place Missouri State in the MVFC's unbalanced schedule, Nielson is facing one of the hardest schedules in the FCS following a season in which WIU's was deemed the hardest. The Coyotes also face three out-of-conference games against teams coming off winning seasons - FBS member New Mexico and Big Sky programs Weber State and North Dakota.
"This was a team that Coach Glenn and the staff here have done a great job," Nielson said. "It made the team competitive in what I feel is the best league in FCS football. A win over last year's national champion gives you some feel for where they're at. Now really the change of culture here is we've got to take the next step now.
"And that's to go from a team that can play competitive in the league to the team that can win consistently in the league. So that's where our point of emphasis is focused - the efforts are centered around taking the next step."
---