Big 12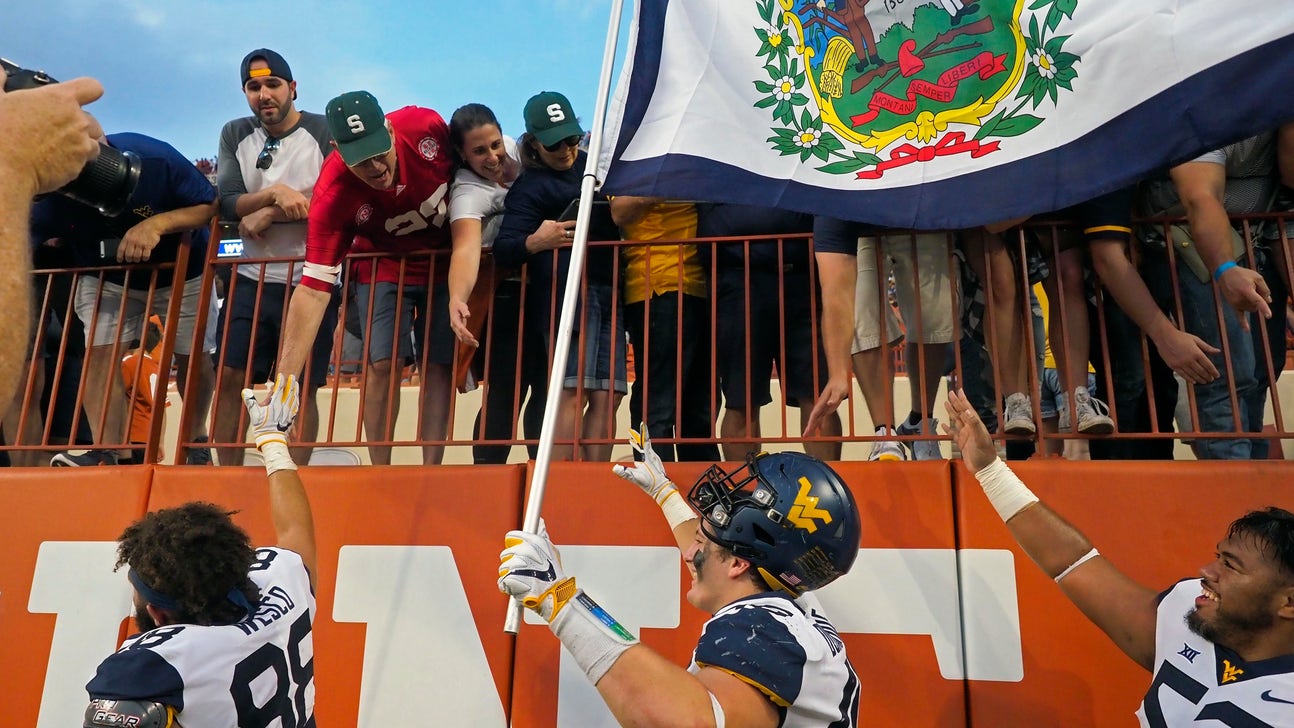 Big 12
Mountaineers like the view from on top of the Big 12
Updated
Mar. 4, 2020 6:02 p.m. ET
AUSTIN, Texas (AP) — West Virginia likes this view: The Mountaineers are tied with Oklahoma for first place in the Big 12 Conference with three games left in the regular season.
The Sooners have seen this view before, but it's a whole new world for West Virginia in early November.
The Mountaineers got to stay there another week thanks to a swaggering 42-41 win at Texas on Saturday that took quarterback Will Grier throwing a laser of a touchdown with 16 seconds left, then going to his fourth option on a 2-point conversion to run it in before flashing a double-barreled downward "hook 'em horns" hand signal that drew a penalty for unsportsmanlike conduct.
And it took coach Dana Holgorsen having the guts to call the game-winning play — twice. The coach had actually decided to go for the win before the Mountaineers started their final drive.
And penalty or not, there was no stopping Grier from an emphatic gesture to cap off a victory that kept the Mountaineers in the hunt for their first Big 12 title since joining the league in 2012. There were plenty of "horns down" signs flashing after the game when the officials couldn't do anything about it.
"I would imagine it would give our team some confidence," Holgorsen said. "We wanted to win this one pretty bad ... That will give us some momentum going forward."
No. 7 West Virginia (7-1, 5-1 Big 12, No. 13 CFP) and No. 6 Oklahoma (7-1, 5-1, No. 7 CFP) are tied for first after the Sooners survived a wild 51-46 win at Texas Tech. The two teams will play a Nov. 23 matchup in Morgantown — though there also could be a rematch in the conference championship game a week later.
Holgorsen may finally have the team to deliver some late-season wins his previous teams couldn't. With Grier making the throws he's been making, anything would seem possible.
West Virginia's remaining schedule includes a home game against TCU (4-5, 2-5) and a road game at Oklahoma State (5-4, 2-4) before the Sooners come to town. Oklahoma still has to play Oklahoma State in their annual Bedlam game and Kansas (3-6, 1-5) before facing the Mountaineers.
The Sooners are Big 12 championship regulars, having won the league 11 times, including the last three years. The Mountaineers' best finish was a tie for second in 2016.
The league appears to have settled into its old habit of all offense, little defense. The Mountaineers and Longhorns combined for nearly 1,100 yards of offense. The Sooners rolled up 683 yards against Texas Tech. The Mountaineers gave up 520 yards to the Longhorns but managed to force Texas to kick a pair of second-half field goals that kept them within striking distance for Grier in the fourth quarter.
Holgorsen doesn't seem to worry so long as he's got Grier, who drove the Mountaineers to a pair of fourth-quarter touchdowns against the Longhorns. After getting thumped on the road at Iowa State, the Mountaineers have averaged 50 points the last two games.
"I had confidence in Will to go out there and move us down the field" for the game-winning score against Texas, Holgorsen said.
Texas was driving the conference just a few week ago after beating Oklahoma and Baylor to sit in first place all by itself. But consecutive losses have knocked the Longhorns down a notch and needing help if they hope to get to the championship game.
Texas hasn't played meaningful football in November for years, and now it needs to avoid a late-season swoon that would spoil what looked like a turnaround second season under coach Tom Herman. The Longhorns play at Texas Tech and host Iowa State before closing the season at Kansas.
Texas' five-game winning streak had been its longest since 2013. Texas is now tied for second with the surging Cyclones, trying to avoid Herman's first three-game skid.
"The silver lining is that we play in the Big 12, and everybody plays everybody. We're not out of any race yet," Herman said. "We certainly don't control our own destiny. We need a couple of things to happen."
---
---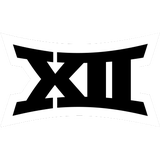 Get more from Big 12
Follow your favorites to get information about games, news and more
---