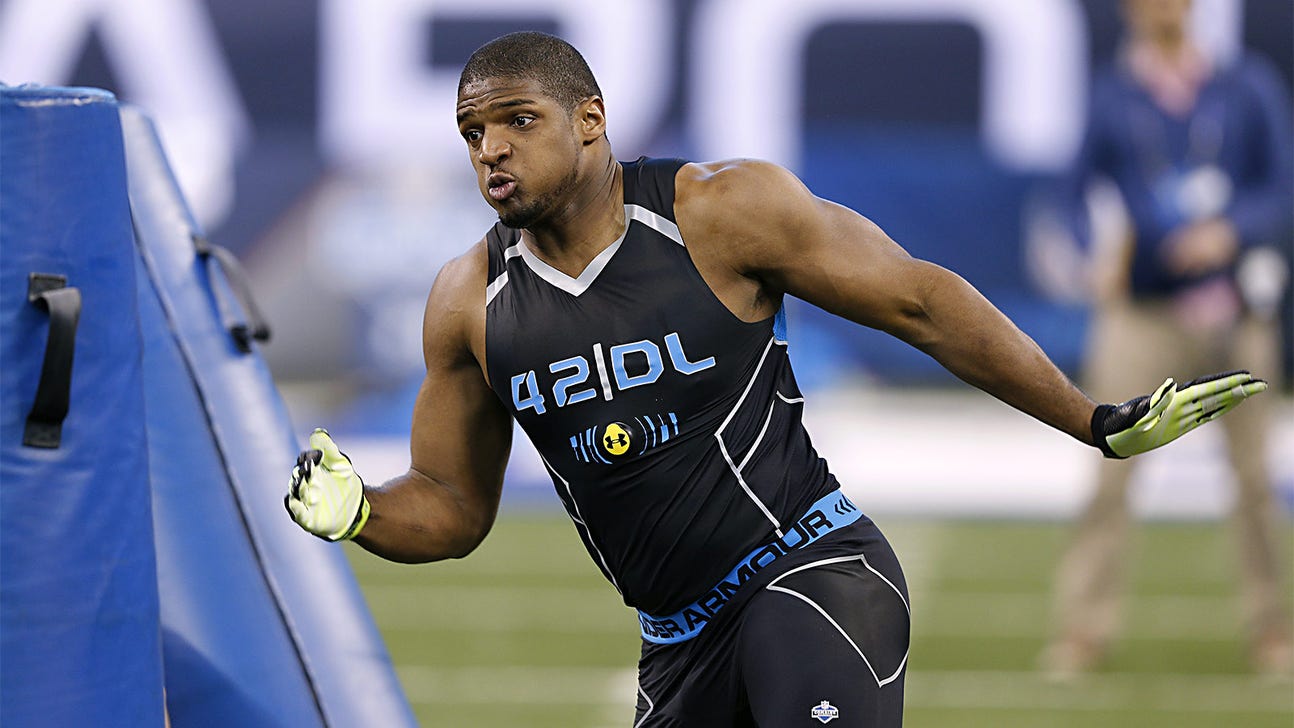 Michael Sam in spotlight during Missouri's pro day
Published
Mar. 20, 2014 5:26 p.m. ET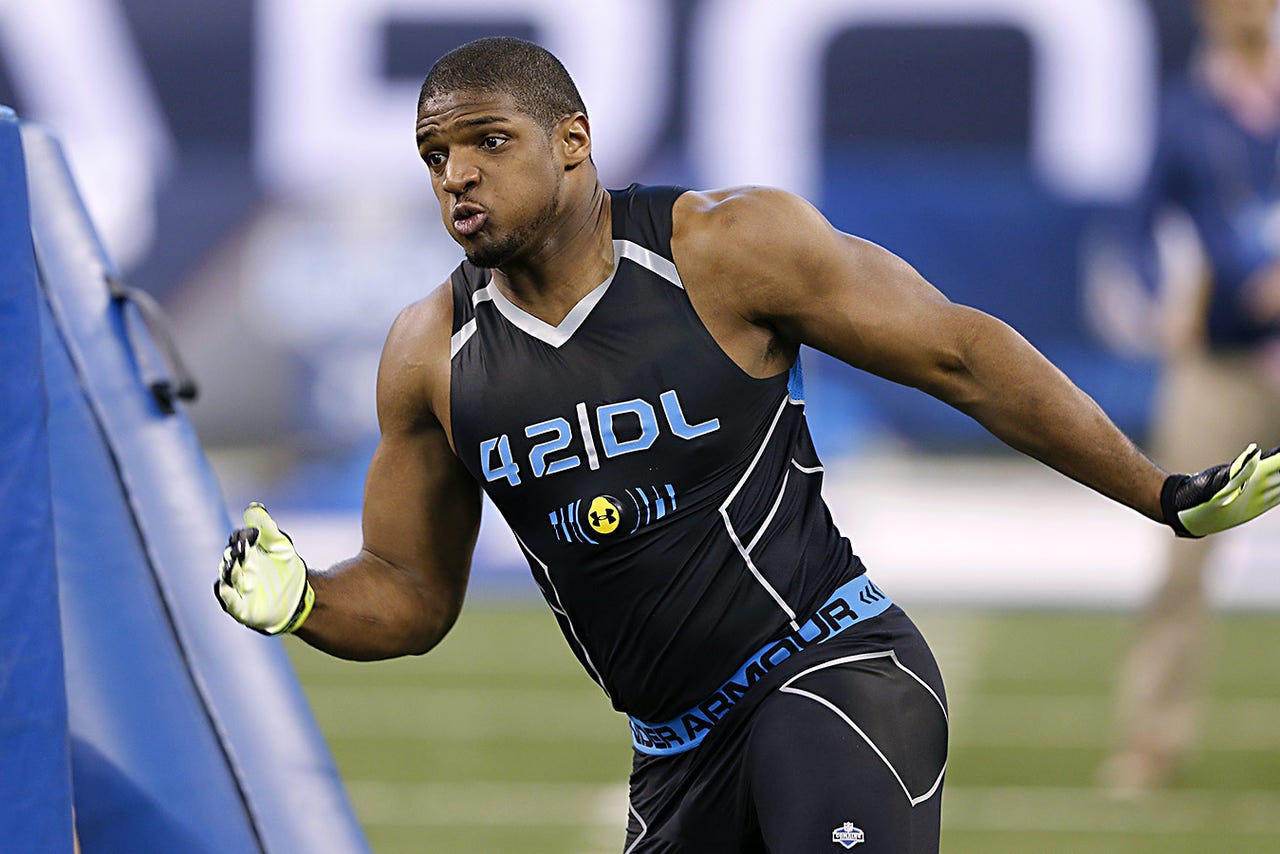 Michael Sam certainly draws a crowd.
Scouts from more than 30 NFL teams, fans and media packed Missouri's training facilities Thursday to watch the former Tigers defensive end and 14 of his former teammates at the school's annual pro day.
A little over a month since Sam announced his desire to become the first openly gay NFL player, he lifted 225 pounds 19 times, ran the 40-yard dash in an unofficial time of 4.69 seconds and jumped 30 inches - all improvements from his statistics at the NFL combine last month. He also raised eyebrows after tweaking his right hamstring during the run.
''Just a little sore,'' his agent Joe Barkett said.
With television cameras following his every move, the 6-2, 263-pound Sam stretched while teammates performed the 3-cone and short shuttle drills, and returned for the vertical jump and linebacker workouts.
One of his fans in attendance was Jets defensive tackle Sheldon Richardson, who left Missouri last year. Richardson wished him the best in the NFL but said the draft hopeful could wind up hearing some homophobic jokes in the pros.
''It is what it is,'' Richardson said. ''You hear every kind of joke - racist jokes, everything in the NFL locker room. That's what happens when you're a family. Nothing bothers you. Only those people can talk about you. No one else outside the locker room.''
Sam is pegged to be picked in the lower rounds of the NFL draft, if at all, much lower than fellow defensive end Kony Ealy.
On his second and final attempt, Ealy ran the 40-yard dash in an unofficial 4.57 seconds, only four-hundredths of a second slower than Jadeveon Clowney's time at the combine. The school announced the time, which would be a considerable improvement over the 4.92 seconds Ealy posted at the combine.
Ealy also posted a 32-inch vertical jump and a 10-foot broad jump.
Ealy hopes to become the seventh first-round NFL draft pick from Missouri in the past six years following Richardson last April. The 6-feet-4-inch, 265-pound end described Richardson as a mentor.
''Having a guy like that, an older guy going through all the ropes, somebody I can relate to, it means a lot,'' he said. ''I can easily relate to him.''
While much of the attention surrounded the two defensive ends, the workouts gave other players a chance to show off their skills in front of scouts from every team except the Redskins, according to the NFL Network.
''I think it's very important,'' quarterback James Franklin said. ''It's really helpful. In high school, it's kind of how I started to get recruited. Scouts would go there for other teams or college coaches would go there for other players, and then they would see me there. And that's kind of how I got attention.''
Franklin ran an unofficial 4.9-second 40-yard dash on his second attempt, while receiver L'Damian Washington paced the field with an unofficial 4.39-second mark.
Asked about the challenge in preparing for May's draft, Washington mentioned the difficulty in turning the page so quickly from a 12-win season. He's recovering from what he described as an inflamed nerve in his feet, and says he is ''90 percent.''
Washington hopes the injury won't prevent him from fulfilling his dreams of becoming an NFL player.
''It's a four- or five-month job interview,'' he said. ''And no matter what, you have to watch everything you do, watch everything you say, because it's going to be out there.''
---