Holy Cross Crusaders
Holy Cross Crusaders
Mary Hardin-Baylor, Wisconsin-Oshkosh meet for DIII title
Published
Dec. 15, 2016 6:59 p.m. ET

SALEM, Va. (AP) One newcomer to the Division III national championship game and a team that has been there once before will square off when Mary Hardin-Baylor of Texas and Wisconsin-Oshkosh vie for the Amos Alonzo Stagg Bowl title Friday night.
Coach Pete Fredenburg of Mary Hardin-Baylor (14-0) said the absence of mighty Mount Union from the Division III national championship game for the first time in a dozen years is ''refreshing.'' It was Fredenburg's team that sent the defending champion Purple Raiders home for the holidays, beating them 14-12 last week.
''Beating Mount Union Saturday was a huge boost for our program,'' Fredenburg said about the significance of beating the perennial power that has made appearing in the Stagg Bowl nearly a foregone conclusion, playing in 19 of the last 21 games. ''Beating Mount Union gives you some confidence that you can compete with anybody in the country.''
Wisconsin-Oshkosh (13-1) had its own brush with regular visitors to Salem Stadium this season, losing to Wisconsin-Whitewater 17-14 on Oct. 8.
The Warhawks have been to nine title games in 11 seasons, and have won six times.
The Titans, however, have since run off nine victories in a row, and secured their first trip to the championship game with a 10-3 victory against John Carroll in the lowest scoring semifinal in Division III history. John Carroll, which also lost 33-14 to Oshkosh in its opener, had beaten both Whitewater and Mount Union.
Mary Hardin-Baylor is making its second appearance in the championship, having lost 28-21 to Linfield in 2004, while Oshkosh has never made it this far. Coach Pat Cerroni credits regular-season meetings with Mount Union in 2010 and 2011 with providing his coaching staff and players with a ''huge turning point'' for his program.
''You really saw where you needed to get to,'' Cerroni said.
Both teams enter the title showdown boasting eye-popping numbers on both sides of the ball.
Mary Hardin-Baylor is second nationally, averaging 49.4 points, and Oshkosh averages 38.3 points. The Titans are sixth nationally in scoring defense, allowing just 12.9 points, while the Crusaders allow just 14.4 points.
Individually, Crusaders running back Markeith Miller has run for 1,472 yards and 20 touchdowns, while quarterback Blake Jackson has thrown for 3,111 yards and 35 touchdowns with just eight interceptions. He also directs an option running game and has added 785 rushing yards and 10 touchdowns as a complement to Miller.
The Titans' quarterback, Brett Kasper, has thrown for 2,404 yards and 19 touchdowns with just six interceptions, and running backs Dylan Hecker and Devon Linzenmeyer have combined to run for 1,961 yards and 26 TDs.
Mary Hardin-Baylor has forced 45 turnovers, tops in the country, and Oshkosh has forced 40.
Fredenburg, in his 19th year since starting the football program at Mary Hardin-Baylor, has led the Crusaders to 15 NCAA tournaments. Beyond their 2004 championship appearance, they reached the semifinals in 2012 and 2013, but having gotten over the hump and back to Salem was just the next step, he said.
''Obviously to get to the Stagg Bowl is a huge step,'' he said, ''but the reality is we want to win the national championship.''
---
Updated to reflect that only one team is a newcomer.
---
More AP college football: http://collegefootball.ap.org
---
---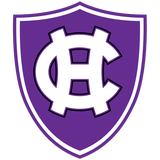 Get more from Holy Cross Crusaders
Follow your favorites to get information about games, news and more
---