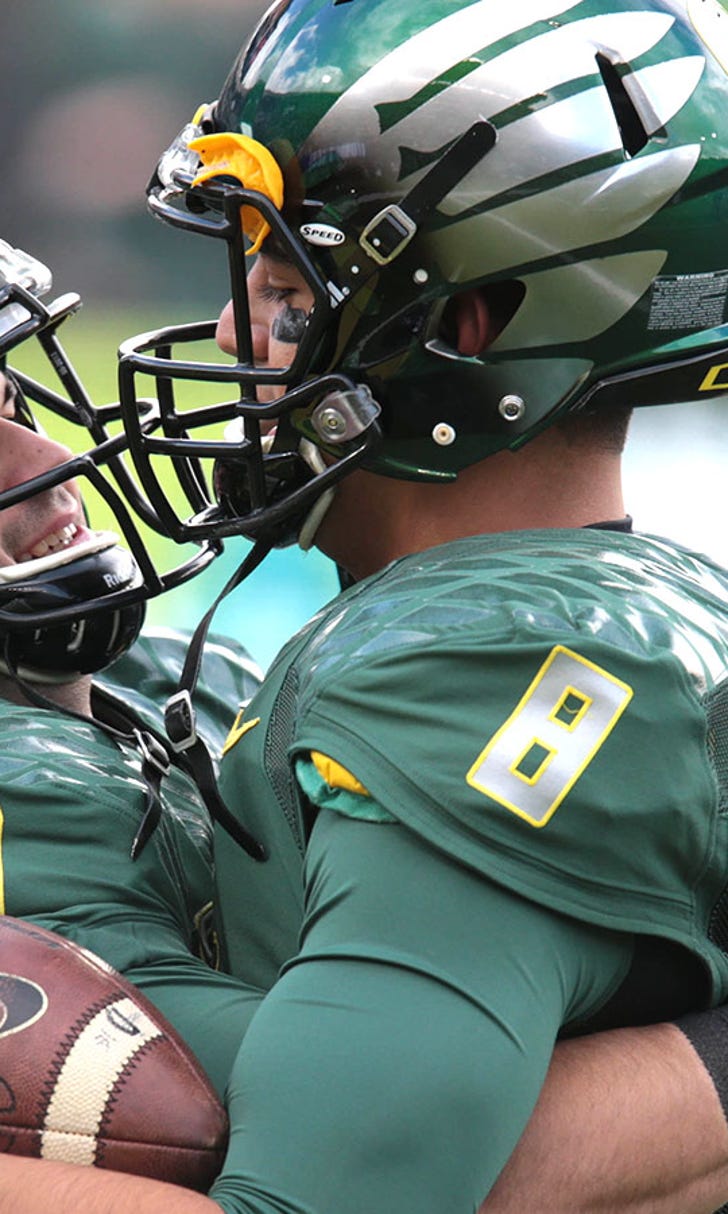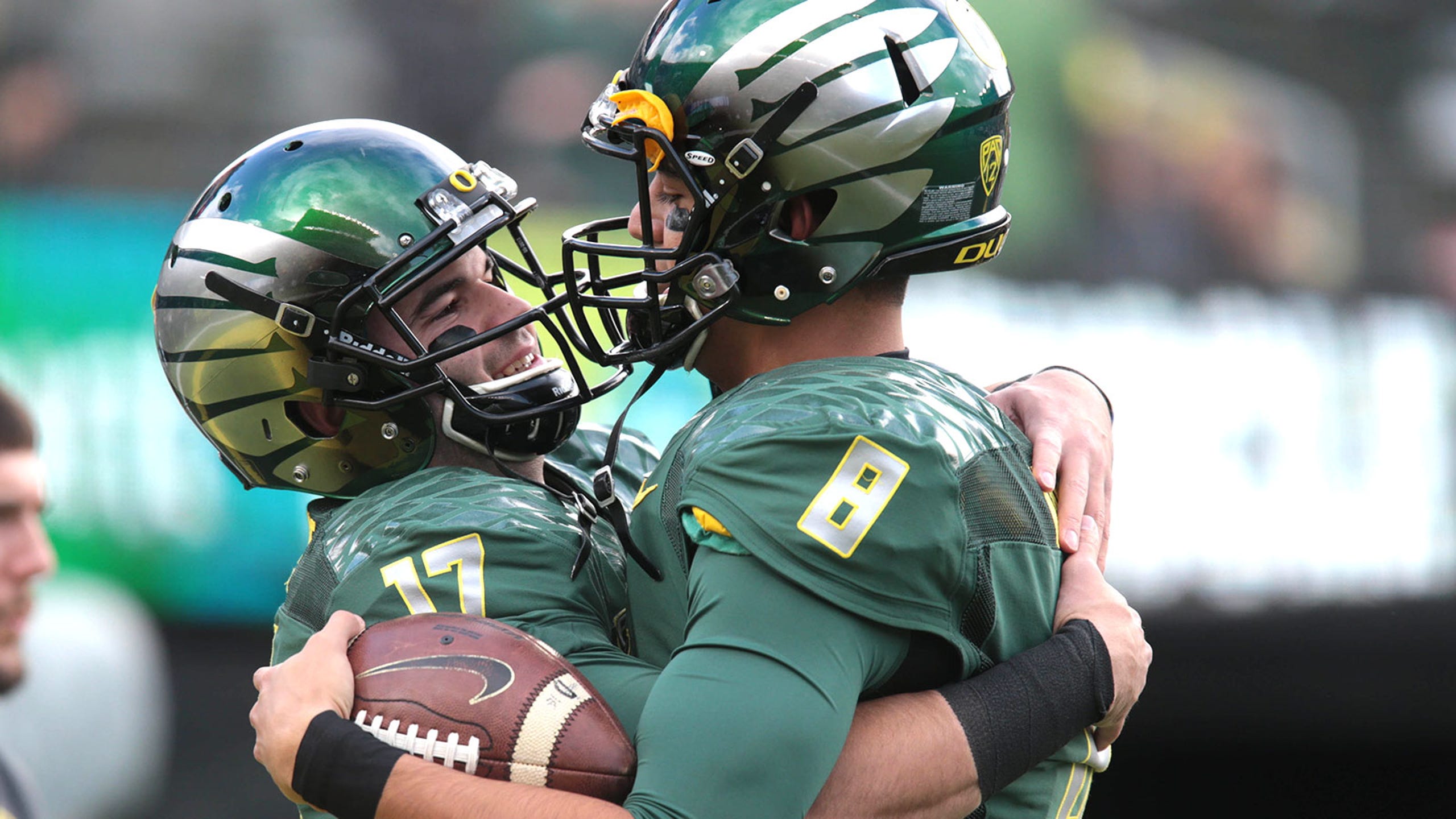 Mark Helfrich: We have '100 percent' confidence in QB Jeff Lockie
BY foxsports • July 31, 2015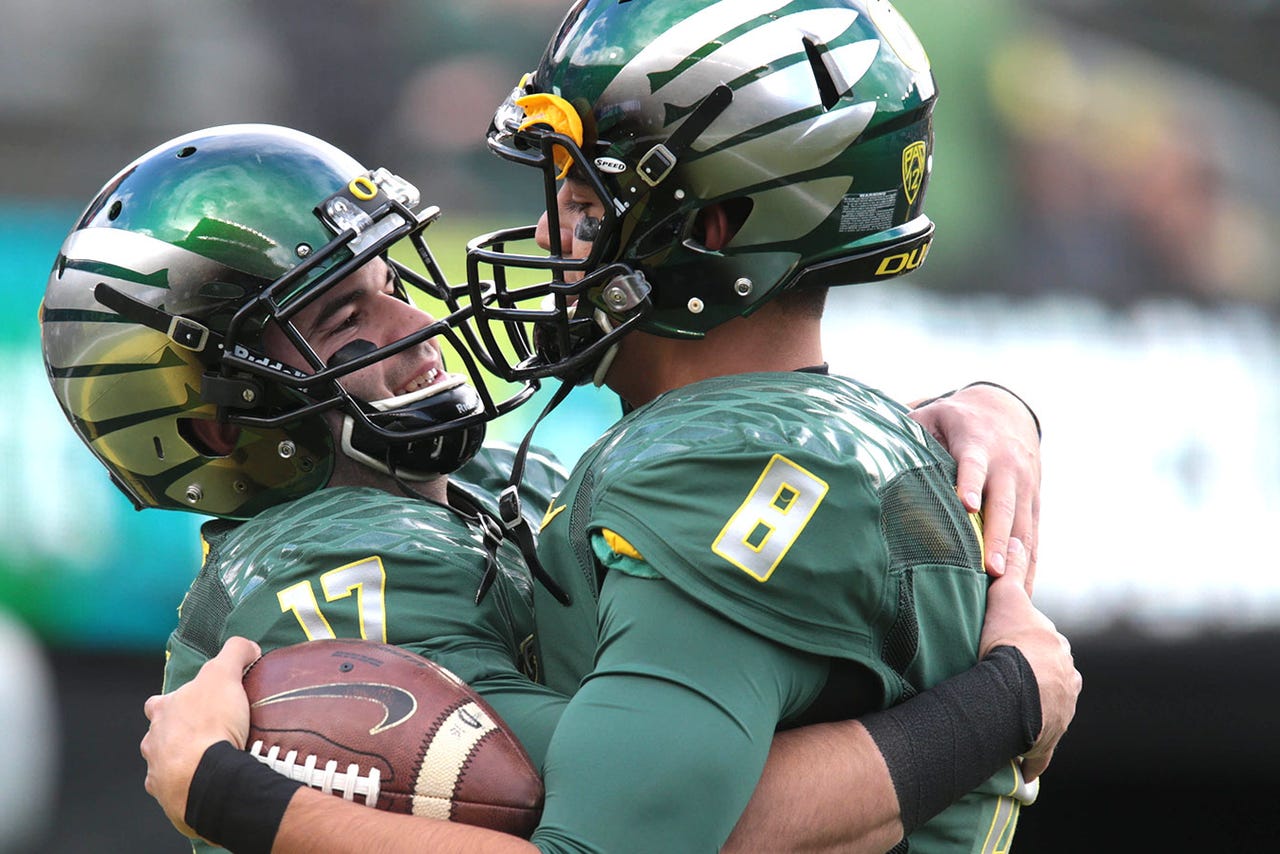 BURBANK, Calif. -- Oregon head coach Mark Helfrich used part of his time at Pac-12 Media Days to reassure Duck fans and the media that he has total faith in QB Jeff Lockie.
"Jeff Lockie had an outstanding spring, and I know to a person in our program, we have a hundred percent confidence in him and all those around him."
When asked about Lockie's spring again, Helfrich responded, "Jeff had an unbelievably efficient spring"
While the coaching staff and players have Lockie's back, there are some concerns about the pressure he'll face if he is indeed the starter. Lockie will be replacing 2014 Heisman Trophy winner Marcus Mariota. 
"The key to replacing a great player, a once-in-a-lifetime player, however you want to describe a guy like Marcus is everybody has to do their job better," said Helfrich. "We don't need somebody to come in and try to be Superman when they're not. We need them to play their role well, utilize the strengths we have on our team and go."
When asked to give a comparison for Lockie, Helfrich named players Oregon fans will be all too familiar with.
"Yeah, I think, gosh, he's kind of Darron Thomas-ish. Nate Costa, he's probably a little faster than Nate. Nate's going to be mad that I said that. But probably in that realm."
For good measure, Helfrich reiterated how much confidence he has in Lockie.
"I have total confidence in Jeff, hundred percent."
---
---