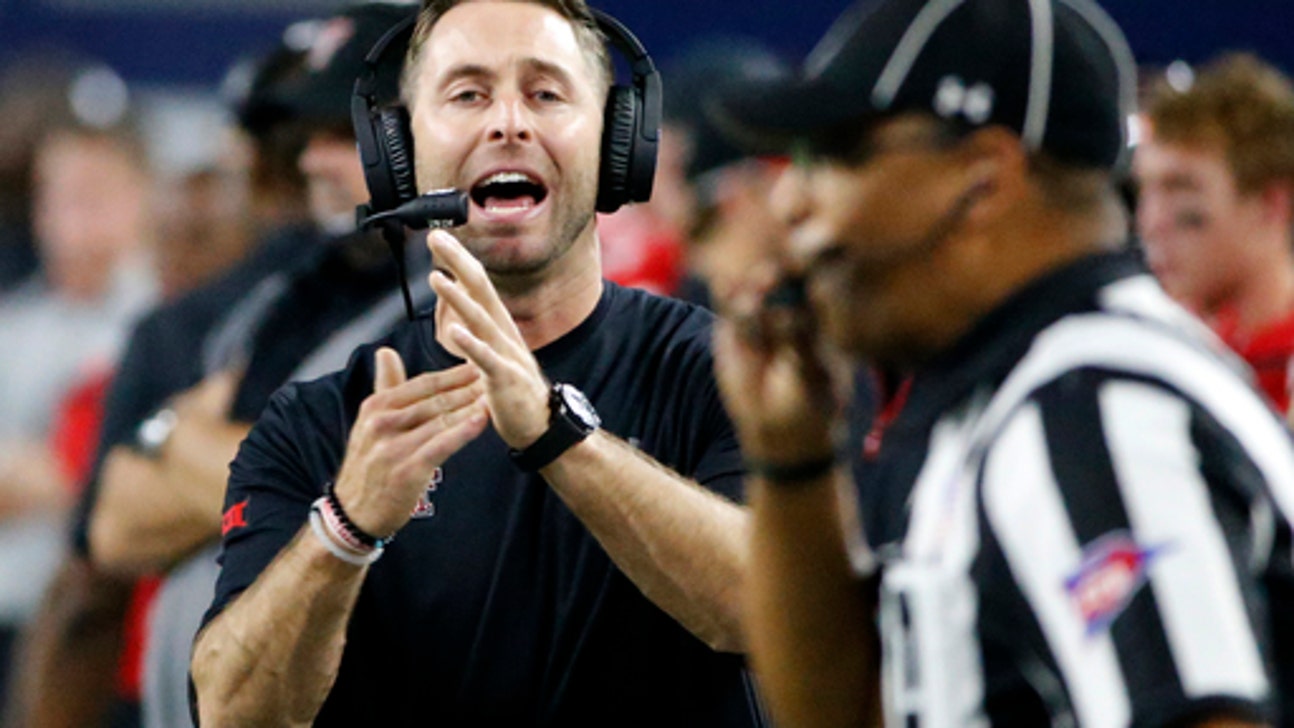 Mahomes 6 TD passes in Texas Tech finale, 54-35 over Baylor
Published
Nov. 25, 2016 11:52 p.m. ET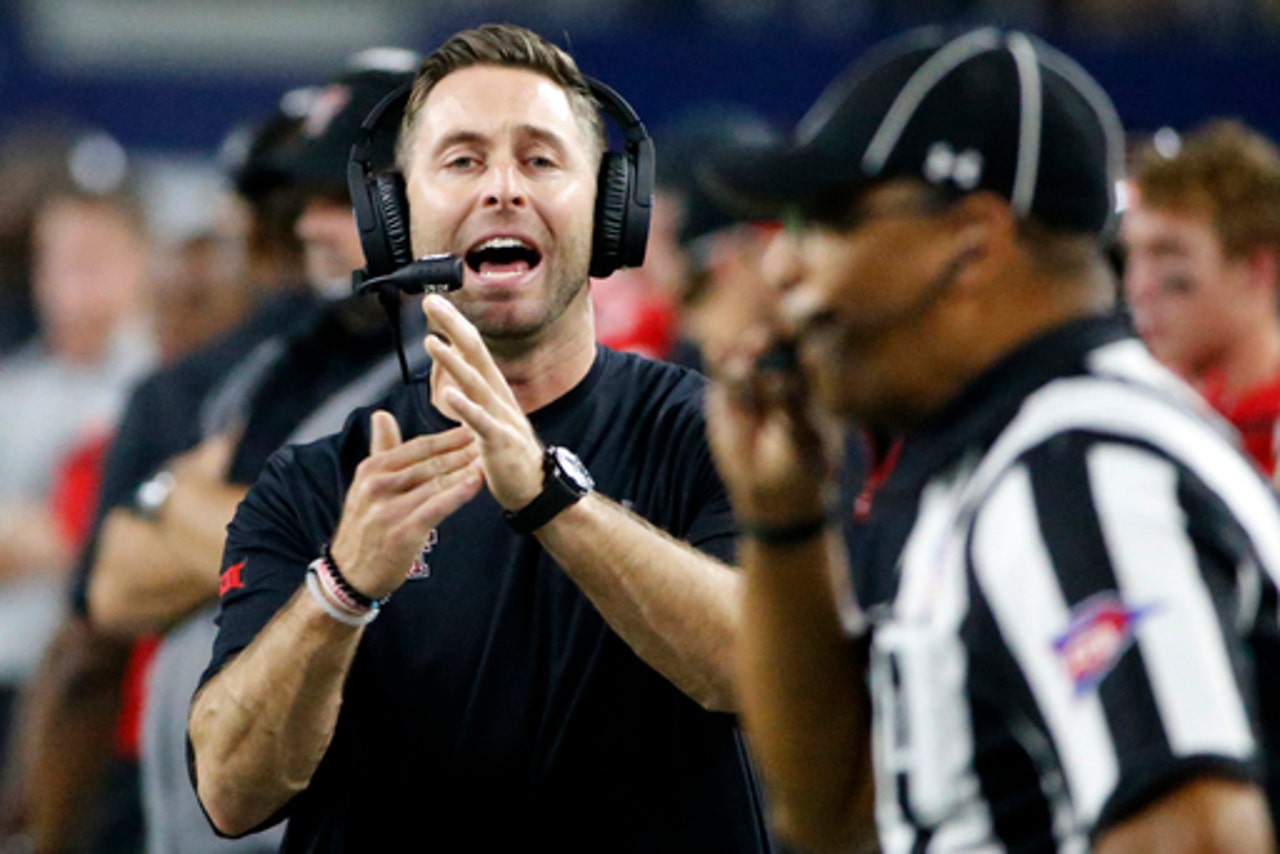 ARLINGTON, Texas (AP) Patrick Mahomes threw for 586 yards and matched his career high with six touchdown passes, including three on one-play drives before halftime, as Texas Tech finished its season with a 54-35 victory over Baylor on Friday night.
In what might have been his last game for the Red Raiders (5-7, 3-6 Big 12), Mahomes completed 30 of 46 passes and became only the third FBS player with multiple seasons of 5,000 total yards. The dual-threat junior and national passing leader at 421 yards a game hasn't said if he will return for his senior season or go into the NFL draft early.
Baylor (6-5, 3-5) has lost five in a row since starting 6-0 to get bowl eligible and reaching No. 8 in the AP poll.
The two teams combined for 1,300 total yards (666 for the Red Raiders, 634 for the Bears). Both had two 100-yard receivers, and Baylor's Terence Williams ran for 147 yards and two touchdowns.
Bears freshman quarterback Zach Smith was 30-of-46 passing for 377 yards with three touchdowns and an interception in his second start since senior Seth Russell's ankle surgery.
Texas Tech led 34-7 midway through the second quarter after Mahomes' 80-yard pass to Keke Coutee, who finished with eight catches for 221 yards. Coutee made the catch near midfield and spun away from the grasp of a defender.
Mahomes had thrown an 81-yard TD to Quan Shorts on his previous pass, and earlier, a 40-yard score to Dylan Cantrell immediately after a Bears fumble. The 80- and 81-yard TDs both came on the first plays after Baylor had been stopped on fourth down.
THE TAKEAWAY
Baylor: While already bowl eligible after their 6-0 start, the Bears now have their longest losing streak since dropping nine in a row. They lost their last eight games of the 2007 season and former coach Art Briles' debut in 2008 against Wake Forest, when Baylor acting head coach Jim Grobe coached the Demon Deacons.
Texas Tech: The strong finish to end a three-game losing streak at least eases the sting of going into a long offseason, especially after that woeful 66-10 loss at Iowa State the previous week. Now the Red Raiders have the anxious wait to see what Mahomes decides to do.
UP NEXT
Texas Tech goes into the offseason. Its 2017 season opener is Sept. 2 at home against Eastern Washington.
Baylor finishes the regular season Dec. 3 at No. 19 West Virginia.
---
More AP college football at www.collegefootball.ap.org and https://twitter.com/AP-Top25
---