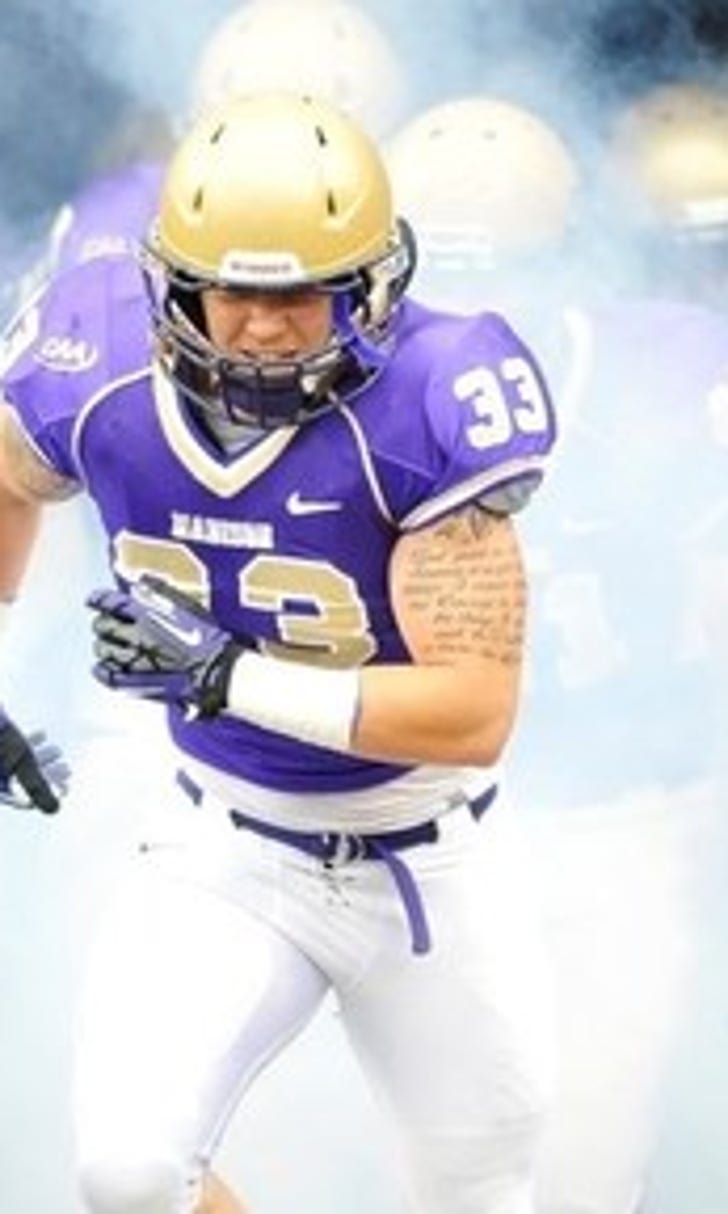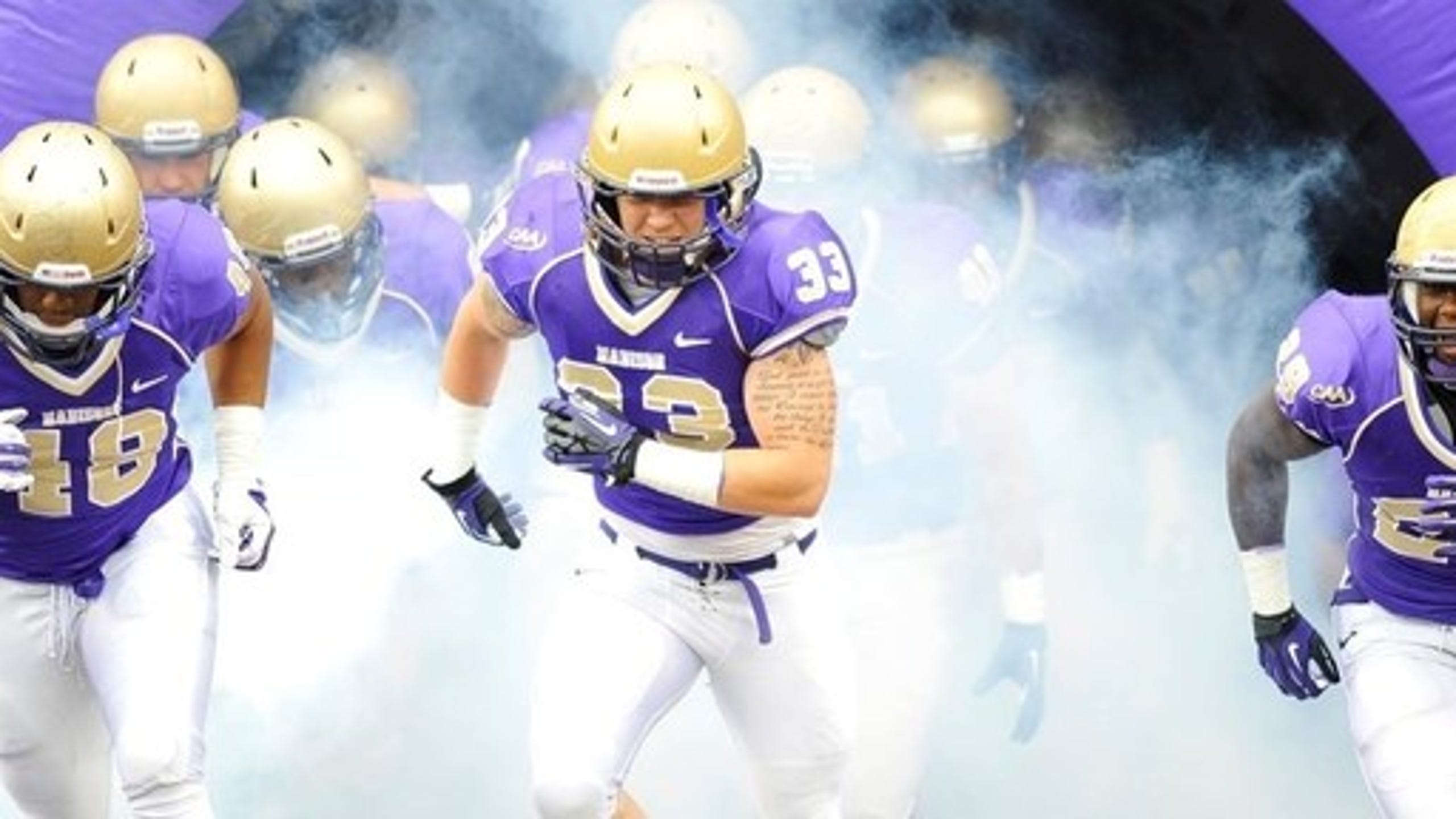 Let's get it started: FCS season predictions
BY foxsports • August 30, 2016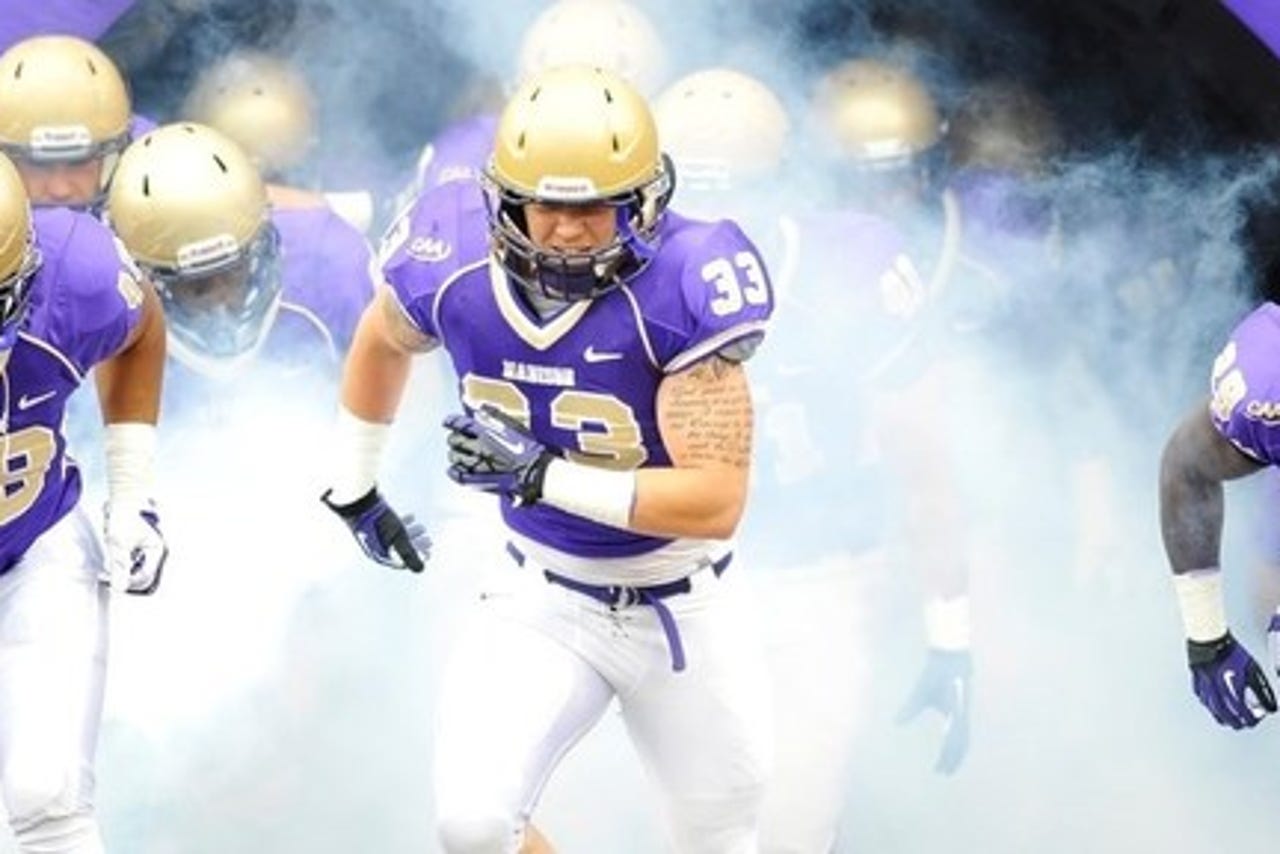 (STATS) - You make FCS season predictions … and then you get that sinking feeling.
Surprising results are the norm in the subdivision, and it usually starts with some upsets of FBS schools on the first full weekend of college football.
The constant is the dynasty at North Dakota State - a record five straight national titles. The Bison's season-opening overtime win over Charleston Southern in the FCS Kickoff on Saturday night suggested they will be challenged to keep the amazing run going.
All it takes is one game, one Saturday and everything can change quickly across the ever-growing FCS.
Here's a look ahead to what will happen (gulp) in 2016:
---=
NATIONAL CHAMPION=
North Dakota State. The Bison have too many top players returning not to consider them the favorite to extend their unprecedented run of national titles. They're helped by the fact quarterback Easton Stick played eight games as a starter when Carson Wentz was injured last season. Sam Houston State, Jacksonville, Richmond and Northern Iowa are the biggest challengers to the throne, but each has been eliminated by the Bison in one of the last two playoffs.
---=
CONFERENCE CHAMPIONS=
Montana (Big Sky) - This is the toughest conference to predict with so many legitimate candidates.
Charleston Southern (Big South) - This the easiest conference to predict with so few legitimate candidates.
Richmond (CAA) - With eight returning starters on each side of the ball, the Spiders are more complete than other two defending champs, James Madison and William & Mary.
Penn (Ivy) - Speaking of tri-champs, Harvard and Dartmouth lost more on graduation day than the Quakers.
North Carolina A&T (MEAC) - Oh, yes, there were three champs in the MEAC as well. Reigning Celebration Bowl champ has to go to Bethune-Cookman and North Carolina Central this season.
North Dakota State (Missouri Valley) - Other than a trip to Northern Iowa, the conference schedule shapes up well for the Bison.
Duquesne (Northeast) - The Dukes are quite talented, but the loss of running back Rafiq Douglas looms as a stumbling block.
Jacksonville State (Ohio Valley) - The Gamecocks have gone unbeaten in conference play two straight seasons.
Colgate (Patriot) - It's a good thing the veteran Raiders were road warriors in the playoffs last season because they'll need similar success in the regular season.
Dayton (Pioneer) - The Flyers have to survive the first half of the league schedule - no game bigger than a trip to fellow defending co-champ San Diego.
Chattanooga (Southern) - The SoCon is ripe for upsets, but the Mocs are experienced in big games.
Sam Houston State (Southland) - It's weird how the graduate transfer of All-Southland quarterback Jared Johnson is barely noted. It's because Jeremiah Briscoe is ready for the leading role.
Grambling State (SWAC) - An advantageous home/road conference split is key for the Tigers in a great West Division race.
---=
FCS OFFENSIVE PLAYER OF THE YEAR=
Cooper Kupp, WR, Eastern Washington - Six of the top seven finishers for last year's STATS award are returning this season, but it's hard to ignore the recipient, who will go down as the most accomplished wide receiver in FCS history. The senior will seemingly add a new record with each week.
Other Top Candidates: Case Cookus, QB, Northern Arizona; Chase Edmonds, RB, Fordham; Kade Harrington, RB, Lamar; Eli Jenkins, QB, Jacksonville State
---=
FCS DEFENSIVE PLAYER OF THE YEAR=
P.J. Hall, DE, Sam Houston State - Through his first two seasons, Hall has totaled a school-record 52 tackles for loss, 23 sacks, 16 passes defensed and 10 blocked kicks. At least his teammates still kid with him that he hasn't scored a touchdown. The junior could be even more dominating this season because opposing linemen will have to focus on Sam Houston's other pass rushers as well.
Other Top Candidates: Andrew Ankrah, LB, James Madison; Keionta Davis, DE, Chattanooga; Nick DeLuca, LB, North Dakota State; Karter Schult, DE, Northern Iowa
---=
FCS COACH OF THE YEAR=
Chris Klieman, North Dakota State - The Bison are playing their toughest regular-season schedule since the move to Division I in 2003. If the five-time reigning champs weather it, and win the rugged Missouri Valley again, Klieman may receive top coaching honors.
Other Top Candidates: Danny Rocco, Richmond; Bubba Schweigert, North Dakota
---=
PLAYOFF QUALIFIERS=
Automatic: Charleston Southern (Big South); Chattanooga (Southern); Colgate (Patriot); Dayton (Pioneer); Duquesne (Northeast); Jacksonville State (Ohio Valley); Montana (Big Sky); North Dakota State (Missouri Valley); Richmond (CAA); Sam Houston State (Southland)
At-Large: Eastern Washington (Big Sky); Fordham (Patriot); Illinois State (Missouri Valley); James Madison (CAA); McNeese (Southland); North Dakota (Big Sky); Northern Iowa (Missouri Valley); South Dakota State (Missouri Valley); The Citadel (Southern); Towson (CAA); Villanova (CAA); Western Illinois (Missouri Valley); William & Mary (CAA); Youngstown State (Missouri Valley)
Just Missing: New Hampshire, Eastern Kentucky, Portland State
---