BYU Cougars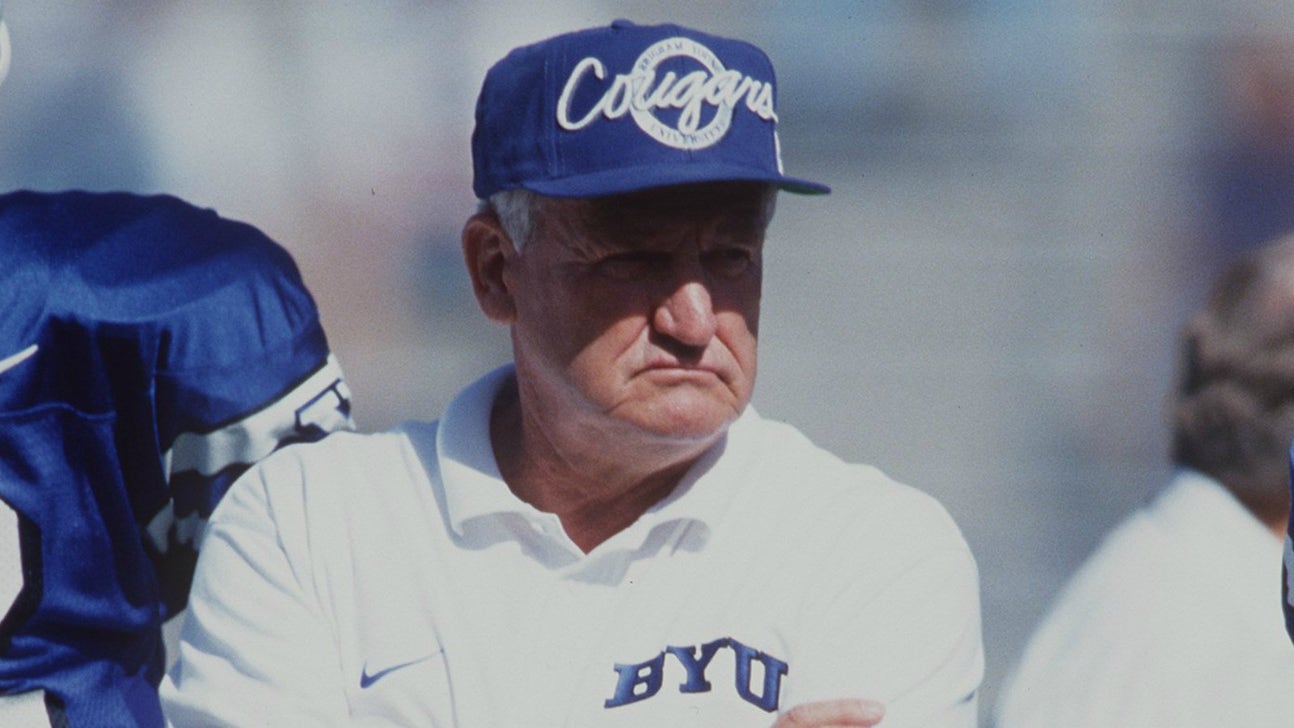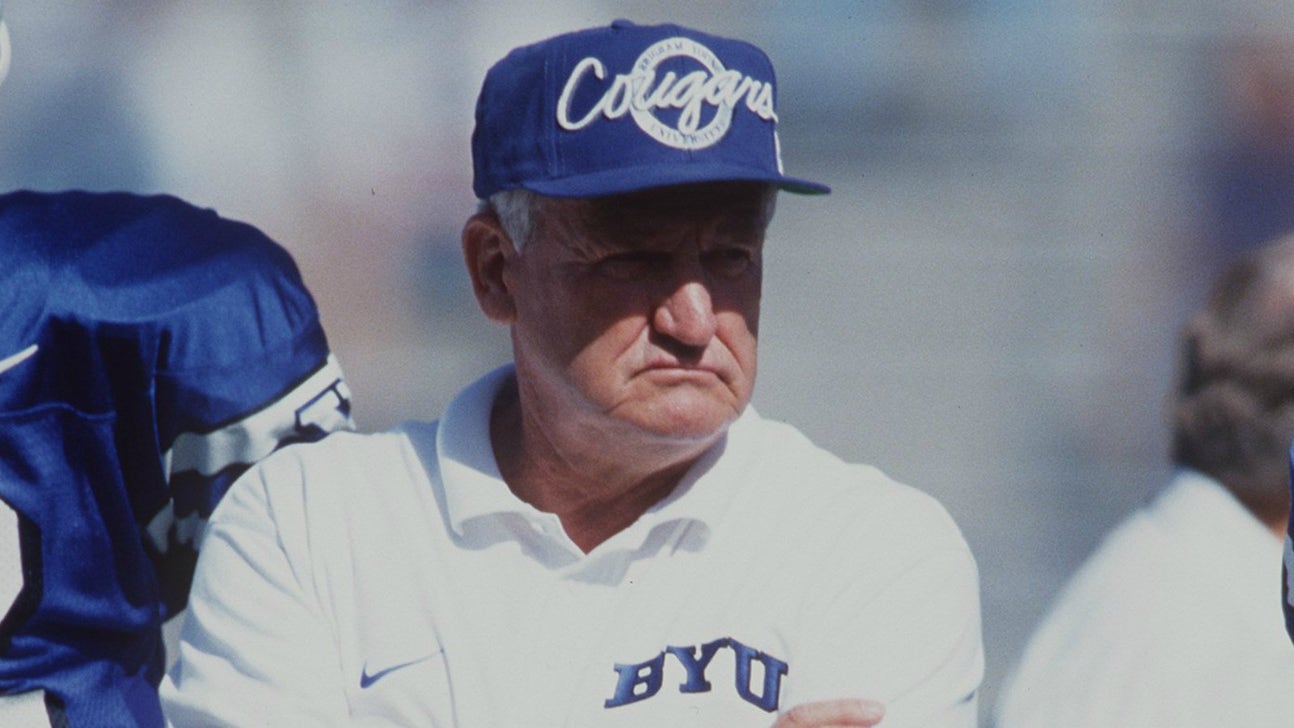 BYU Cougars
LaVell Edwards revolutionized college football at BYU and leaves an unmatched legacy
Published
Dec. 29, 2016 5:36 p.m. ET

Stewart Mandel and Bruce Feldman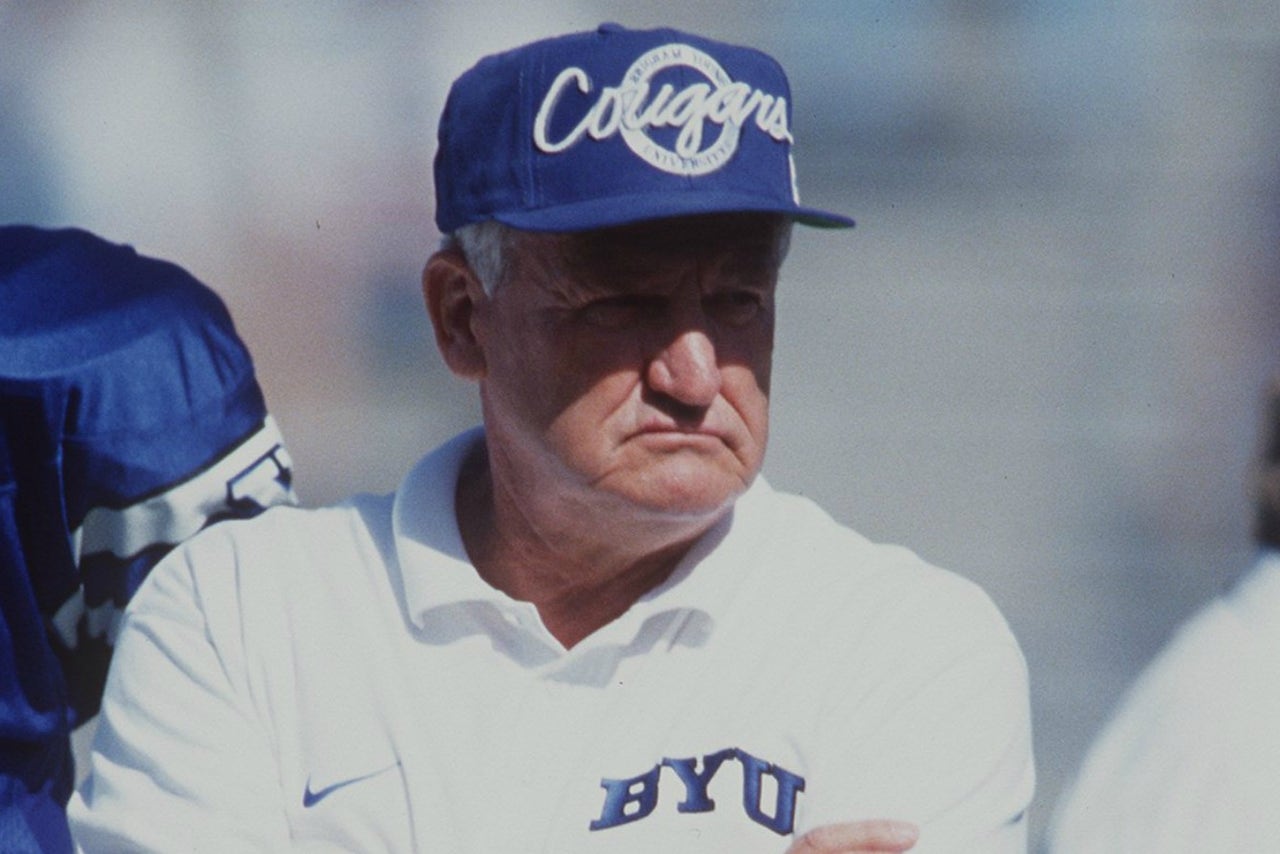 No person's life work can ever be appreciated with a single sentence, but this one certainly puts LaVell Edwards' legacy in perspective.

He turned a strict religious school from the Western Athletic Conference into a national football power.

College football lost one of its all-time great coaches Thursday when BYU's legendary former coach of 29 years passed away at the age of 86. Fans under a certain age would have a hard time fathoming the enormity of the impact Edwards had on the sport we know today.

It's not just that he turned the Provo, Utah, school into an annual fixture in the polls in the 1970s, '80s and '90s. It's not just that he churned out star quarterbacks like Steve Young, Jim McMahon and Heisman Trophy winner Ty Detmer.

Every team you see today running the ubiquitous Air Raid offense? All trace their origins to Edwards' revolutionary passing schemes.

Edwards' roots as a coach were on the defensive side of the football. Norm Chow, one of Edwards many prolific disciples, says the true brilliance of his mentor is that he taught you how to be a coach, how to handle things and how to be a better man. Chow said Thursday that he owes so much of his own career and his rise in the football world to Edwards.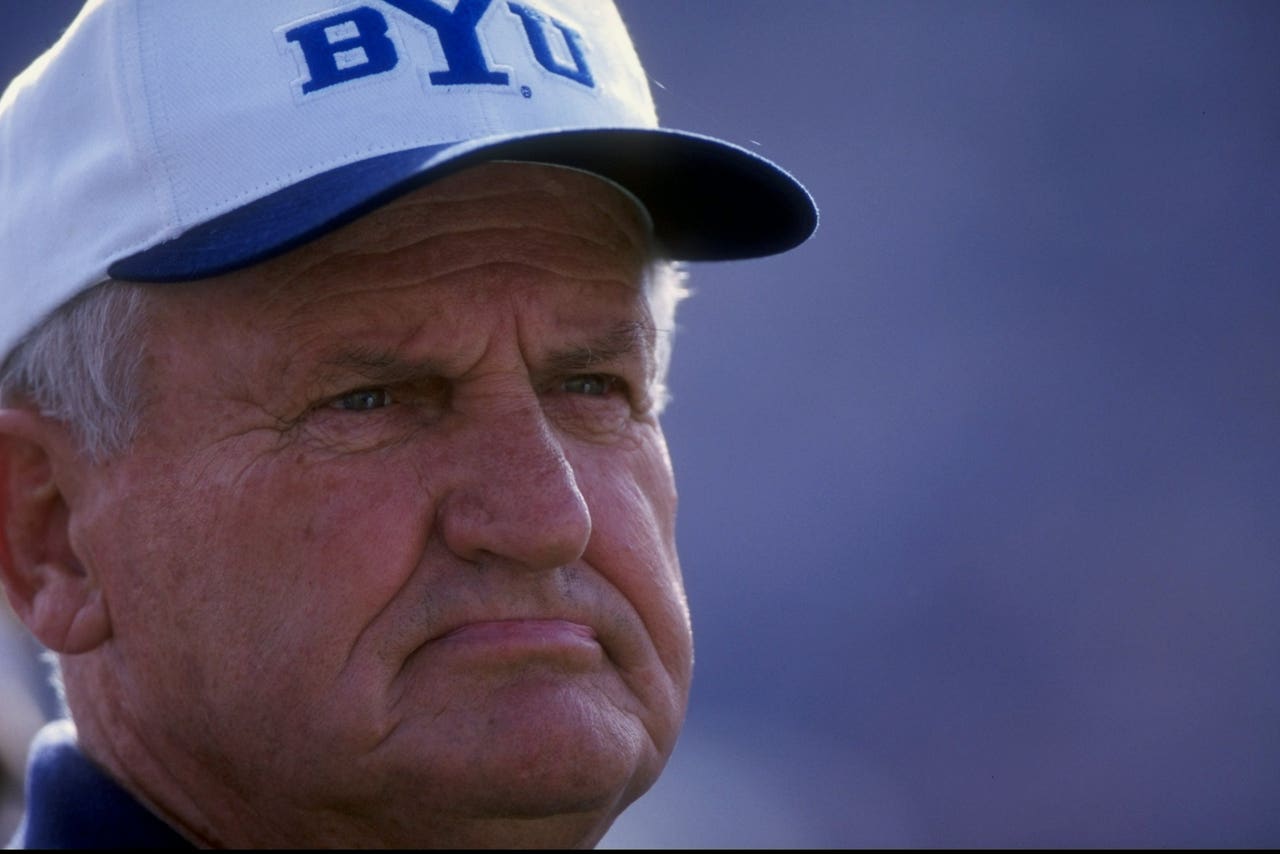 Chow was a former Utah lineman who played against Edwards' BYU teams and later wrote the coach a letter to try and get a job.

"He didn't have to hire me," Chow told FOX Sports. "He just hired me because he was a good guy. He gave me a chance to get a degree and learn to become a coach."

Chow started out as assistant JV O-Line coach who three years later was promoted to wide receivers coach and recruiting coordinator. "We never had a recruiting coordinator," Chow laughed. "I went down to Dallas (to visit the Cowboys) and (personnel executive) Gil Brandt told us what to do."

Like many others under Edwards' watch, Chow blossomed as a coach, becoming the Cougars' quarterbacks coach and then was promoted to offensive coordinator before eventually moving on, where he's groomed a trio of Heisman winners and some of the top QBs in college football history. It all stems from Edwards, he said.

"He was a great man," Chow said. "Self deprecating. So smart and he was an even better family guy than he was a coach."

Edwards' legacy is all over the game of football, from high school to the NFL, but it's the path his program paved that has others trying to expand horizons.

Every Boise State, Western Michigan and other non-traditional school out there trying to crash college football's Teflon power structure? They're all following in the footsteps of Edwards' teams at BYU.

Consider this: On Thursday, ESPN.com reported that some Group of 5 administrators are considering whether to hold their own "junior varsity" playoff. Which tells you just how unrealistic the other half of FBS considers their possibility of winning a national championship.

Edwards' 1984 BYU team was the last from outside of the power conferences to pull it off.

https://twitter.com/BYU/status/814543154732904448

In 2009, Stewart Mandel visited with Edwards and some of his former players in Provo for a story on the 25th anniversary of the Cougars' national championship. They told amusing stories from another era, long before there was a BCS formula or a playoff selection committee, when a team could finish undefeated and No. 1 in the country despite finishing its season in the Holiday Bowl against a 6-5 Michigan team.

Oklahoma coach Barry Switzer, whose second-ranked team was 9-1-1 and facing 10-1 Washington in that year's Orange Bowl, openly campaigned against BYU. ("They play in the worst conference in the country," he said.) Even "Today Show" host Bryant Gumbel took a shot at BYU. "Who'd they play -- Bo Diddley Tech?"

Ultimately, Washington beat the Sooners and BYU stayed No. 1. It probably couldn't happen today. That it was possible then was a testament to the respect Edwards' program had achieved over the decade preceding it.

More than a decade later, Edwards was still winning big, going 14-1 in 1996 and finishing fifth in the final polls.

https://twitter.com/TedMillerRK/status/814570057611112448

Edwards retired following the 2000 season, by which point Hal Mumme had popularized the Air Raid at Kentucky and Mike Leach had just begun his tenure at Texas Tech. Mandel met him for the first and only time in Provo nearly a decade later, at which point the BCS was firmly entrenched. BYU's rival, Utah, was just coming off its second BCS bowl win.

"They've opened it up a little bit for the non-BCS schools," he said. "But playing in one of the BCS games is a far cry from playing in the national championship."

He would know. Edwards achieved something that no other school outside of the power conferences may ever be able to replicate. In doing so, he left behind a legacy that touches countless former players, coaches and fans.


---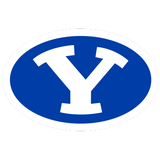 Get more from BYU Cougars
Follow your favorites to get information about games, news and more
---