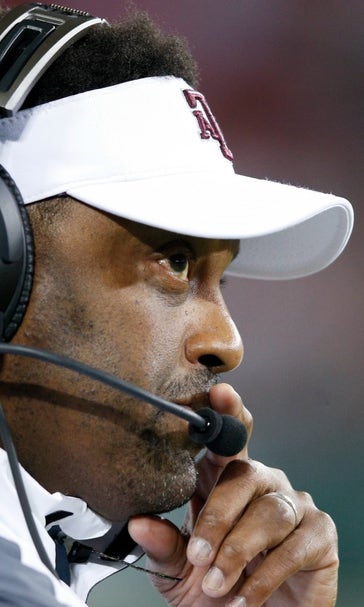 Kevin Sumlin disciplines Texas A&M assistant for commitment tweets
May 9, 2016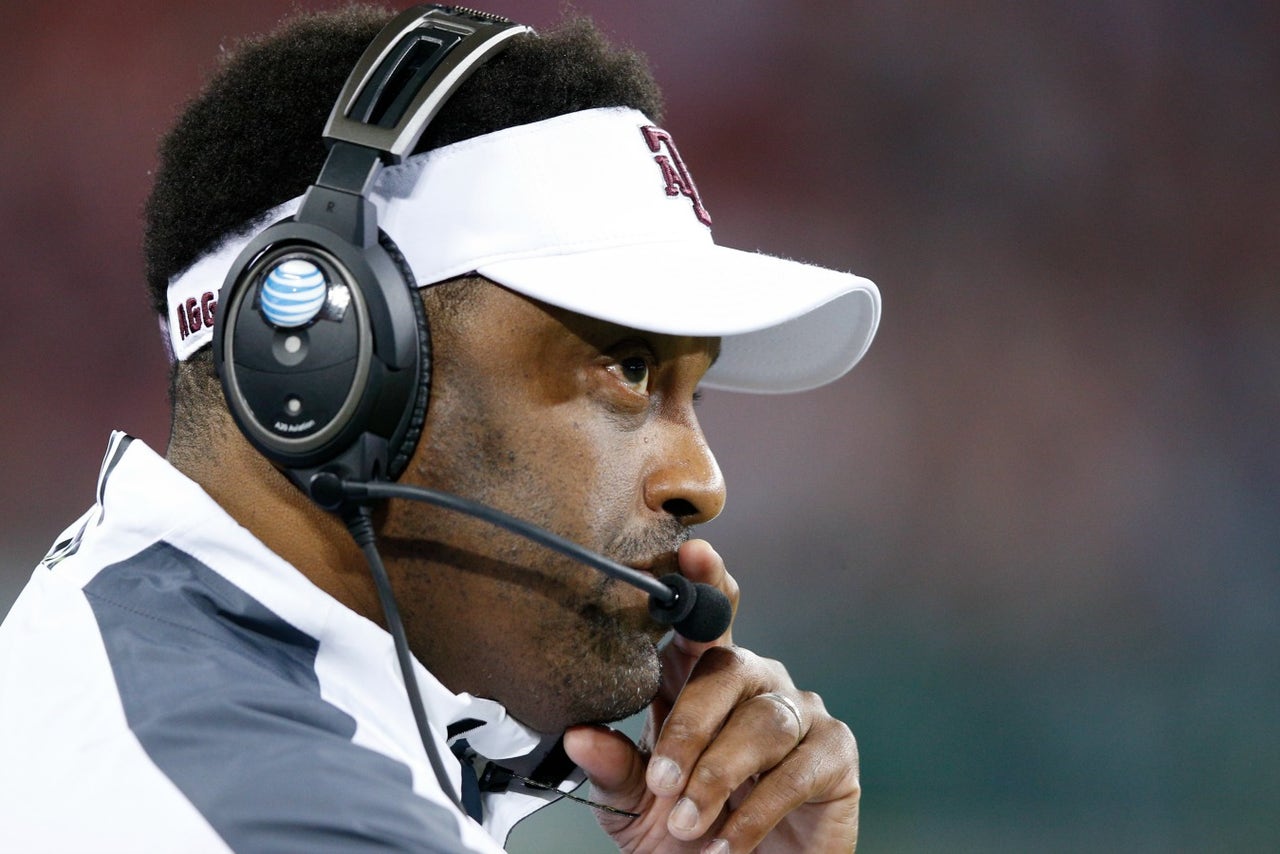 Texas A&M coach Kevin Sumlin disciplined assistant coach Aaron Moorhead on Monday, days after Moorehead sent a series of tweets questioning the accountability of players.
Moorehead's tweets were assumed to be related to the decommitment of 5-star quarterback prospect Tate Martell, but Moorehead disputed any connection.
Sumlin didn't reveal the discipline but said there are "consequences for actions."
"Last week, one of our assistant coaches, Aaron Moorehead, abused the privilege of social media and the result reflected poorly on Aaron, on our football program and on Texas A&M," Sumlin said in a statement. "He has apologized publicly and privately for his actions, and I am confident that he understands the expectations moving forward. However, there are consequences for actions and Aaron has been disciplined and the details will remain private. We will use this as a learning tool for all our coaches, staff and student-athletes, and we are now moving forward as a program."
Moorehead tweeted an apology a day after his initial tweets.
---
---