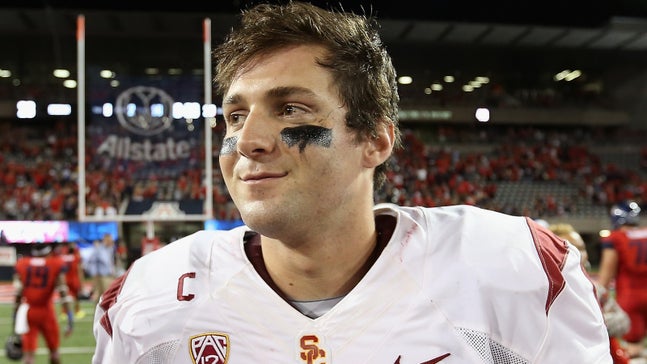 Kessler: 'Nowhere else I'd rather be. I have no regrets...I love USC'
Published
Nov. 4, 2015 2:57 p.m. ET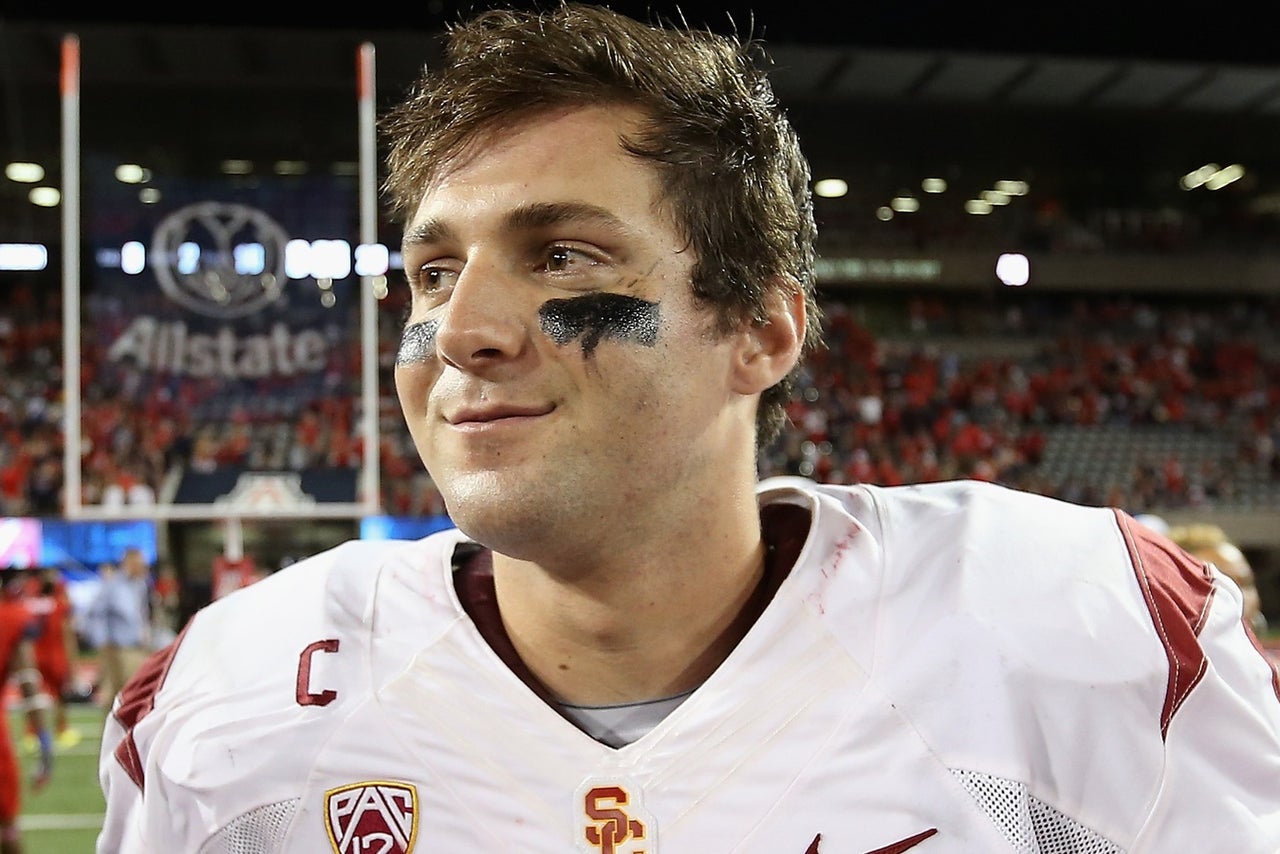 USC's senior quarterback Cody Kessler has faced an undeniably large amount of adversity during his collegiate career.
There were the USC sanctions during his early years; there was the disappointing Lane Kiffin era, which ended in his firing. More recently, there was the Steve Sarkisian fallout, which has put USC in an uncomfortable situation: though many regard USC as the most talented team in the Pac-12, the program is 5-3 and currently rank 3rd in the Pac-12 South.
But Kessler, despite difficulties and goals not following expectations, has remained focused. 
"There's nowhere else I'd rather be," said Kessler, via Keely Eure. "I have no regrets. I love USC."
(h/t Keely Eure)
---