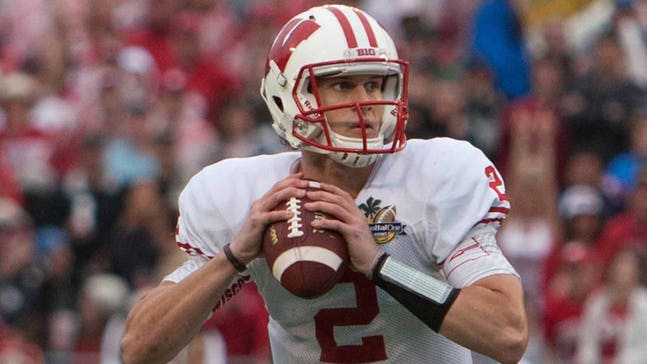 Joel Stave's experience serves Wisconsin well
Published
May. 7, 2015 5:13 p.m. ET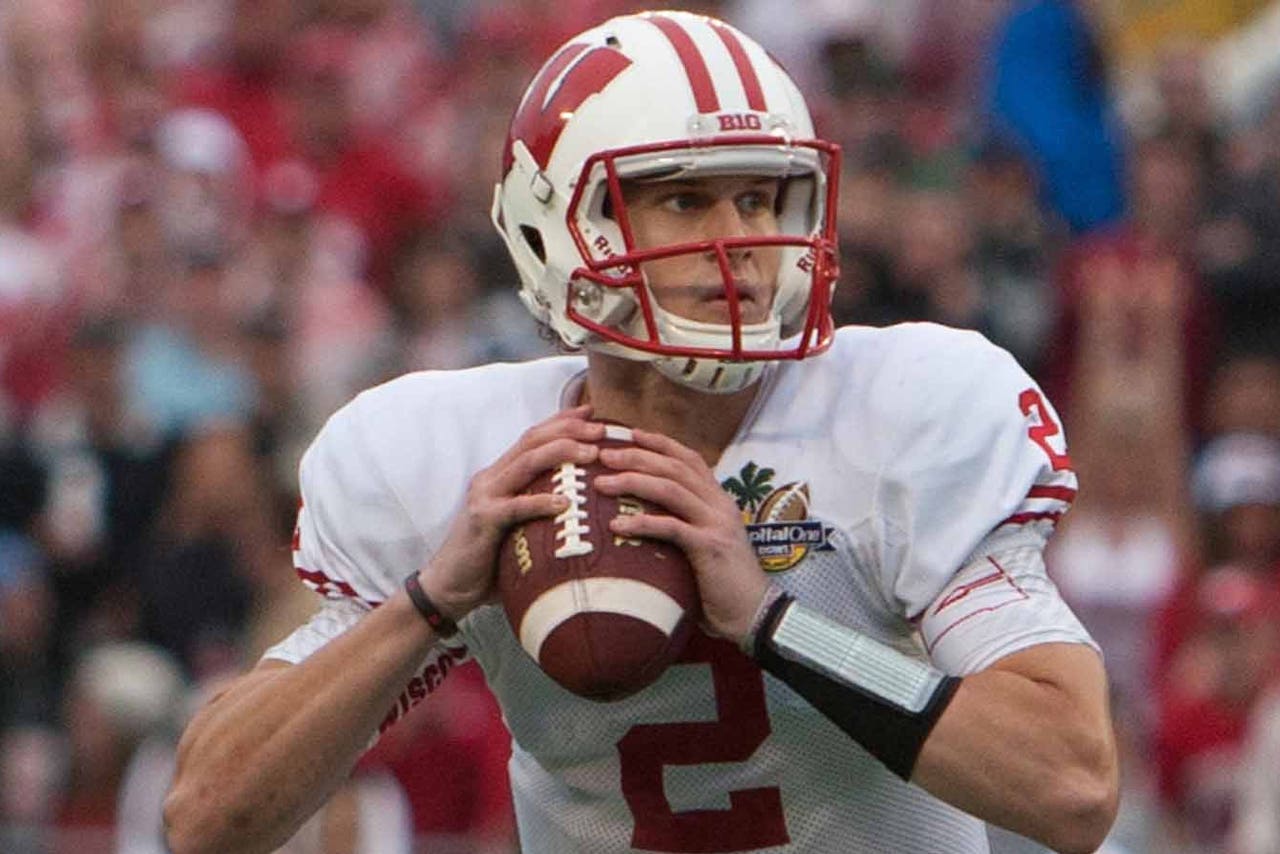 Joel Stave has been through it all during his time with the Wisconsin Badgers. 
From the highs of having a 21-7 record as a starter, to the lows of having the 'yips' last season before getting replaced by Tanner McEvoy, his career has been eventful. He has learned to be prepared for anything, which comes with the wisdom of being in the program for so long. He has also learned to tune out the doubters who question his ability to get the Badgers over the hump per ESPN:
"Most important, I want to have the respect of my teammates and coaches, he said last month in the midst of spring practice. If they believe in me and respect the way I go about my work and business, that's most important. Otherwise, I just want to win as many games as possible."
Without Melvin Gordon, the Badgers will need Stave to take his game to the next level if they hope to compete for a championship.
(h/t ESPN)
Photo Credit: Rob Foldy/USA TODAY Sports
---