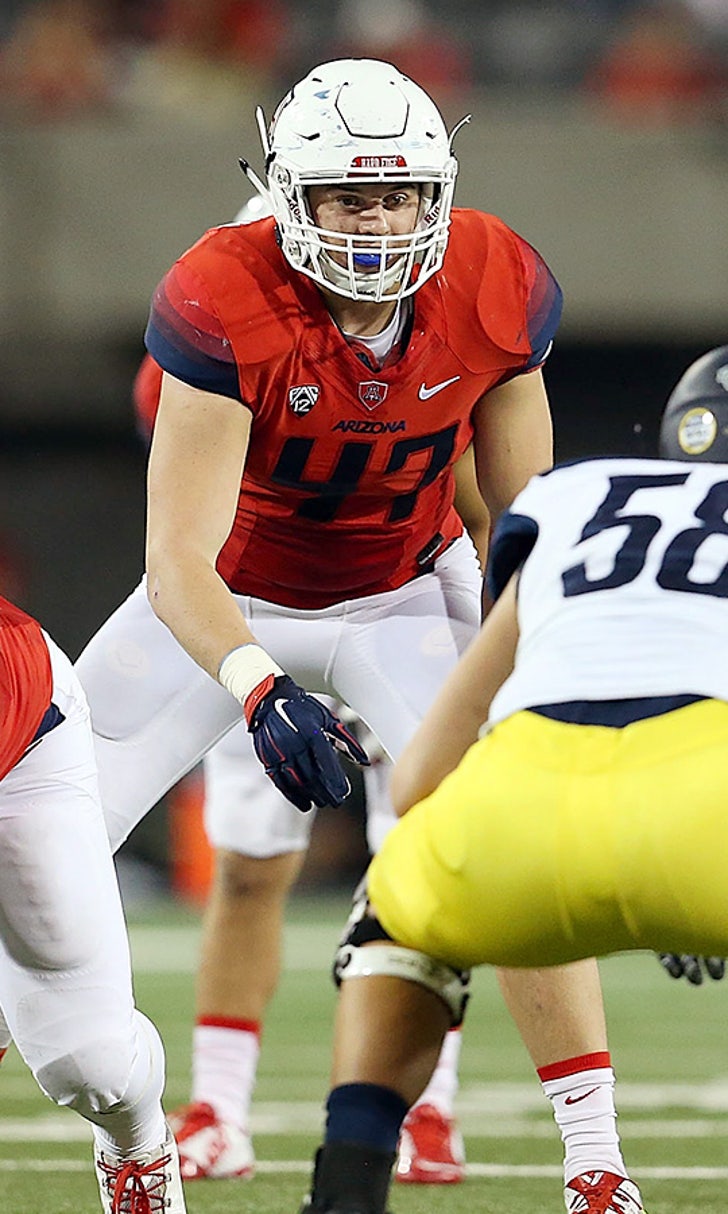 Jake Matthews is Arizona's fifth starting middle linebacker in 2015
BY foxsports • October 14, 2015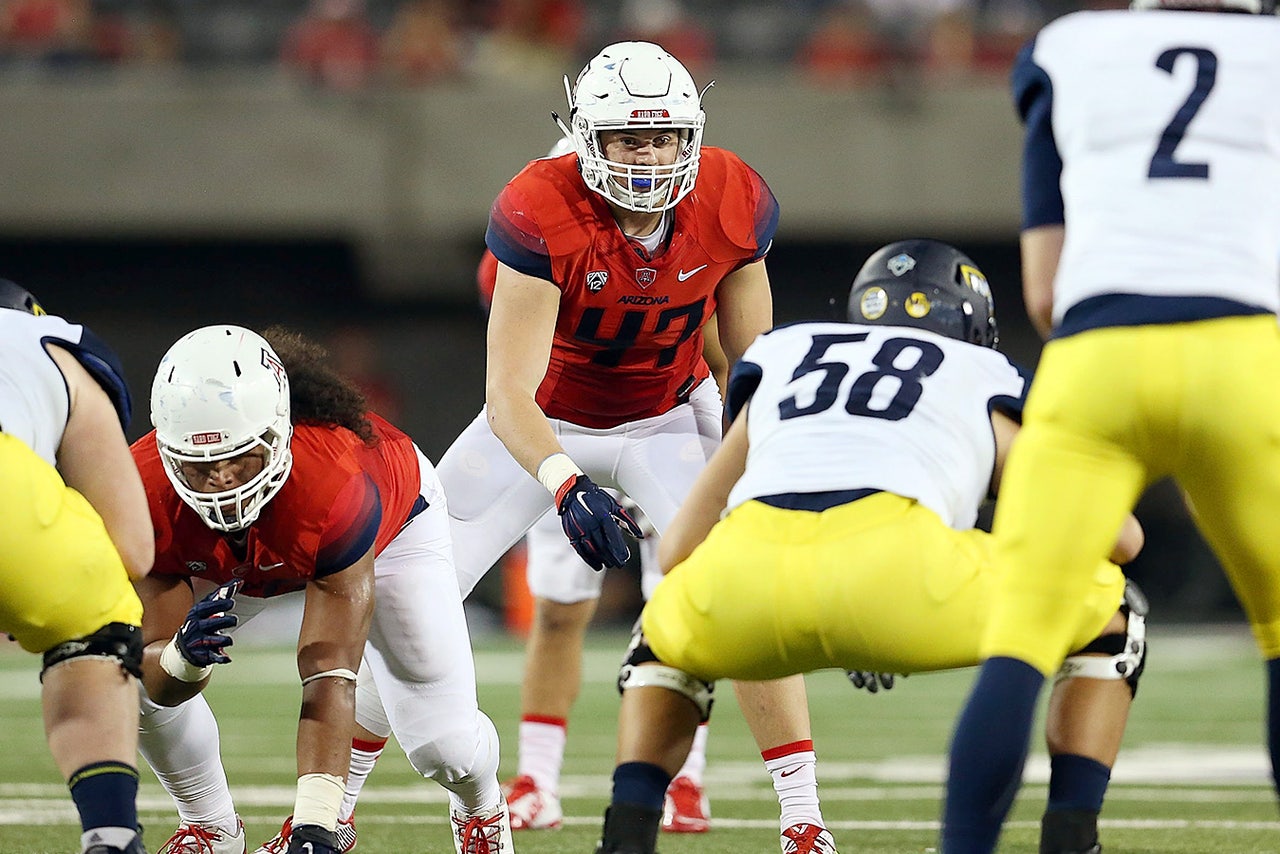 Arizona has suffered tremendously from injured linebackers; the "next man up" is Jake Matthews.
The junior linebacker, originally from Tucson, becomes Arizona's fifth starting middle linebacker to see the field this season. When star linebacker Scooby Wright went down earlier in the year, he was replaced by Haden Gregory. Other starters have included Tre Tyler and Sir Thomas Jackson. All of Wright's replacements have been walk-ons or former walk-ons. 
AZ Central reports that none of Arizona's middle linebackers have started more than one game since Wright went down with injury. This weekend, however, would be Matthews' second straight start.
Matthews was a star defensive back and wide receiver in high school, even winning a state title. He was also a star baseball player drafted by the Kansas City Royals. He majors in neuro and cognitive science. 
"The thing about Jake is he's really smart," said Arizona linebacker Paul Magloire, in the report. "And not just smart: he's a nerd, to be honest with you."
(h/t AZ Central)
---